What is demand generation? (Definition and FAQs)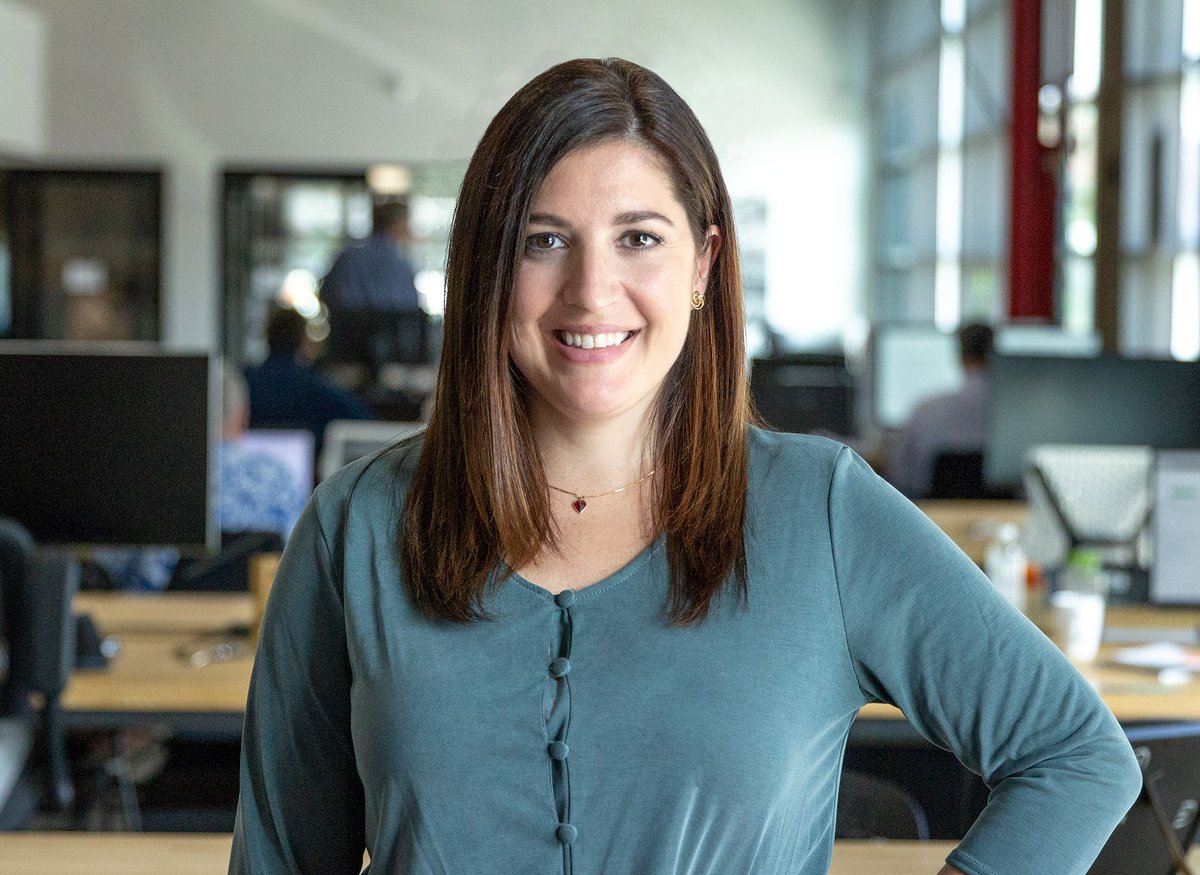 You've probably heard the term used within the marketing world, but you might not know what it is. IMPACT's new Director of Demand Generation Kristen Harold explains this growing field.
John Becker: So, what is demand generation, as you conceive it?
Kristen Harold: Demand generation is an approach to marketing with the goal of building relationships with your potential customers by getting them excited about your product or service.
Demand gen brings together multiple marketing programs to reach a customer at various touch points throughout the sales cycle with content that's going to make them feel like they need your product or service.
On the surface, demand generation and inbound marketing are often confused, as a lot of the same concepts are true for each: You're creating relevant, valuable content and putting it in places where your customers are already conversing. The difference is, inbound marketing is really a tactic of your overall demand generation strategy.
Demand gen and inbound marketing
JB: If we're thinking that marketing is the big heading, and demand gen is under the umbrella of marketing, then inbound marketing is under the umbrella of demand gen?
KH: Yes. But, there is a caveat. Inbound marketing can be done without necessarily being part of a demand gen strategy. Demand generation encompasses multiple marketing programs that are designed to work in tandem with a company's sales process. If demand generation isn't the right strategy for a company, it does not mean they can't utilize inbound.
JB: So, how do you do demand generation?
KH: Because demand generation is aligned with the sales process, it focuses on the entire revenue cycle. The demand gen process is designed to reach a potential customer at various stages in the sales funnel by utilizing the right touchpoints.
For example, if you were looking to target new leads for a particular service offering, I would start by looking at any data that's available on that customer type. How have leads that have bought the service interacted with the company before, where did they come from and what emails, ads, or content did they interact with?
Getting aligned with sales is essential, as I would also be able to better understand what's that key customer problem that our service would solve. With demand gen, you don't want to go out and say how great your company is — it's all about the customer and their needs.
From there, you can start thinking about what marketing tactics or channels would be the right fit to reach that customer while they are at the top of the funnel. This could be a mix of inbound marketing, highly targeted ads, and social media engagement.
As that person goes down your funnel, you would go through the same process and create campaigns that are designed to capture a lead, qualify that lead and ultimately bring that customer through the end of the sales process.
JB: How does one identify touchpoints that might be worthwhile to pursue?
KH: Let's say we want to generate leads for a sales team for a particular service. We're going to start by thinking about who our buyers are, what those personas are, where do they exist online, where are they having conversations online, and most importantly, what problems do they have that we can solve?
You want to start with that research and by talking with the sales team. You can use a tool in HubSpot or other marketing automation platforms to really understand what content similar customers are consuming, and how they are engaging with your emails and social media. Then you can start creating the strategy from there.
Say we know that we want to channel more customers into video production services. We might consider channels like our blog, email marketing to contacts that have shown interest in that area, targeted ads to audiences interested in video or video production, as well as lookalike-audiences of previous video customers we've had.
Planning gated content like a webinar or an e-book are also great channels to take advantage of.
We also might do PR to get our executives talking about their expertise in video production in publications we know our customers are reading. We could also start conversations on social media in groups where people are talking about video production — and share our best video production resources through our own social accounts.
All this creates a wide, yet highly-targeted net where we can build and nurture relationships with potential customers.
JB: Does your strategy change depending on what you're generating demand for? For instance, an event versus a product launch versus a service?
KH: Absolutely. So say for an event, the goal is to get people to buy tickets. For an event, you want to generate a sense of community, exclusivity, excitement, and value. An event is not just the cost of the ticket to a customer, it's also their time invested.
For a customer who may not have heard of us before, I would probably focus on establishing our expertise, thus showing them the value we offer through education.
This can be done with informational video on social media, webinars, or live streams. I would want our team to get involved in social conversations within groups or communities where I know our ideal ticket buyer is, and we'd create articles based on the content that will be showcased at the event, where we can input a lead form or banner for more information about the event.
If it were a product launch, we'd probably put a pretty heavy focus on PR, influencer marketing and targeted advertising, while still generating inbound content to boost our other efforts.
In either case, demand gen is a very targeted approach, as opposed to "let's just put it out to a very broad audience and see who bites."
JB: That's was a great explanation because I totally see the breadth of demand gen. It's targeted, but it's broader in that it extends beyond inbound techniques.
KH: Yes.
JB: How do companies typically fund and staff demand gen efforts?
KH: Demand gen is part of the marketing department. Some companies might just call marketing "demand generation" if that's how they're going to structure themselves, but it's a function of marketing.
Demand gen would have a typical budget for staff, as well as an ad budget, a content creation budget, all the typical pieces that you would see in a marketing budget. It's about utilizing these pieces in a way that supports the company's overall sales efforts.
JB: Do companies ever outsource demand gen?
KH: You can. There are demand gen agencies out there. I would say it's preferable to staff in-house just because it is so connected to other departments. Demand generation needs to be very aligned with sales, so an internal relationship would be preferable to an external one.
For example, here at IMPACT, I am now very connected with the sales team because I need to understand what their goals are, what are they trying to sell, and who's the ideal client for them, so that we can then go out there and create the right campaigns.
Demand gen and team alignment
JB: Do you also connect with other departments?
KH: Yes! It's a cross-departmental function, and I want to have regular meetings with each department. Demand generation is not going to work if we don't know what the rest of the company's goals are.
JB: What software tools are typically used for demand gen?
KH: HubSpot or a marketing automation platform is really important, because, one, that allows you to test what's working and what's not working in terms of content, ads, social, traffic, all of that. It's like an all-in-one tool.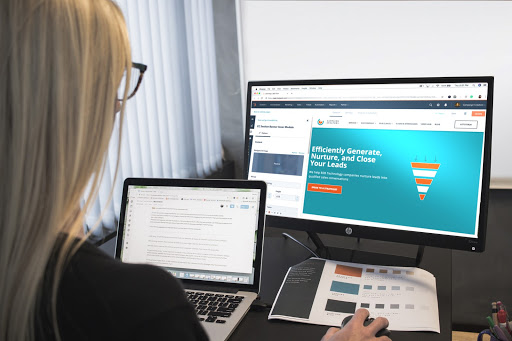 (https://unsplash.com/photos/ARW7Ic7MSAM)
You can use things like Hootsuite or Sprout Social to help you do more social listening so you can follow certain hashtags, follow other accounts like your competitors or ideal customers, and see what they're posting, what people are saying, and how users are commenting on their content.
That way you can keep an eye on the landscape in general. That's really helpful.
JB: Can you talk about how demand gen has changed over the past few years, or where you think it's going?
KH: It's funny because I think it's a term that hasn't really been popular for more than the last few years. I would say it's a more progressive way to think about marketing. Because now there are so many touchpoints, there's social media, there's blogs, there's email marketing, and even marketing via text. There's a million different ways to reach a person.
I think demand generation became the solution to bringing these pieces together in a way that's better aligned with business needs overall.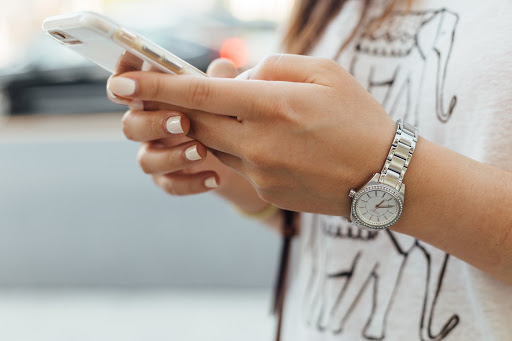 (source: https://unsplash.com/photos/HbyYFFokvm0)
Buyers operate is very differently now. With things like ad blocking, the days of focusing purely on paid are gone. As technology has advanced, so have consumers. We also need to keep an eye on the younger generation, who buys completely differently. A study by Adobe showed that 64% of Gen-Z and 72% of millennial shoppers want a personalized experience. They want you to converse with them, they want a sense of community, they don't want to be marketed to in the traditional sense.
They want all the things that demand gen does.
JB: Even as new social media platforms develop, businesses must be nimble enough and prepared to adjust?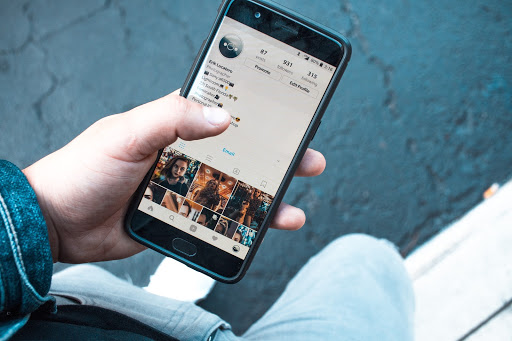 (source: https://unsplash.com/photos/UrhMJ6kfKlo)
KH: Yes. I think the fundamentals would be the same, regardless of the platform. It's still going to be about figuring out how do people talk on that platform, how do they interact with each other on that platform?
But it's still the same idea. Figure out how the users work within that world so you can very seamlessly put yourself into the conversation.
Free Assessment:
How does your sales & marketing measure up?
Take this free, 5-minute assessment and learn what you can start doing today to boost traffic, leads, and sales.