12 Tips For Building A Quality Email List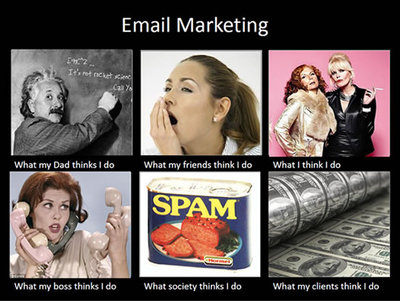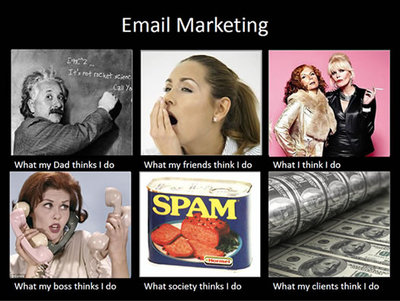 If communication is the quickest way to a customer's heart, their email address is the quickest way to keep contacts educated and informed.
A quality email list is something like a marketer's holy grail, the life savings of their efforts.A quality email list is a rarity, and building one certainly doesn't happen overnight.
Taking the easy way out and purchasing an email list is like having donuts for dinner; it seems like a good idea at the time, but boy will you regret it.The results aren't there, and it boils down to the fact that the people on these lists simply don't care what you have to say.
So instead of taking the "easy" way out, build your list yourself. Not only will you get higher open and click-through rates, but it will prove to be less stressful and more profitable for your business as a whole.
Here are some tips to help you build your own:
12 Tips For Building A Quality Email List
1. Provide an Incentive
This should go without saying. Nobody is going to want to give you their email address if they don't perceive some kind of value in doing so. This could be an exclusive download such as an eBook or whitepaper, a discount off of their next purchase, or even an online sweepstakes.
2. Have Good Email Content
Once a lead has opted-in to receive your emails, you want to retain them. This can be done by keeping content fresh, interesting, and relevant. (Tip: Place a link for your email signup page in your emails. Therefore, when people forward your messages to their contacts, new subscriptions are just one click away.)
3. Host a Contest
If you are a local business, host a contest that ties in with what you sell. For example, if you sell sports equipment, host a three-point contest or field goal kicking competition. Give away a gift card to the winner and require all participants to provide you with an email address.
4. Constantly Blog to Attract Website Visitors
One of the keys to inbound marketing is the need to blog. This draws users to your website through search engines and social media. More traffic means more potential for new subscribers. Increase the effectiveness of this by placing an email subscribe box on your blog sidebar, allowing readers to receive your emails.
5. Make Your Email Signup Form Visible On Every Page
Every single page of your website should include an email signup form somewhere visible. The best spots are the top right and left of your page, and remember to keep it above the fold!
[display_fullsize]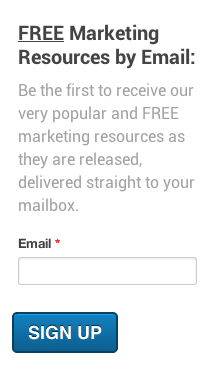 [/display_fullsize]

[display_mobile]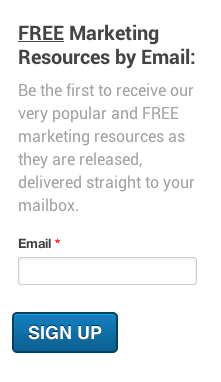 [/display_mobile]
6. Make the Signup Process as Easy as Possible
The golden rule of forms: more fields = less submits. Don't ask your leads 20 questions. Make your forms short and sweet, consider using progressive profiling. You don't want to ask the same 5 questions every time. Change the questions your contacts see to gain more information about them.
7. Provide a Link to Your Privacy Policy
Many visitors are reluctant to disclose their email address for privacy reasons. Linking your privacy policy page will assure them that they will not be committing themselves to a lifetime of spam.
8. Have an Email Signup Tab on Your Facebook Page
Most businesses, regardless of size are already utilizing Facebook as an additional platform to reach their customers. With over 1 BILLION registered users, you can further capitalize on Facebook's free benefits by adding a separate tab on your page dedicated to email signups.
9. Take Advantage of the Mobile Market
According to a report recently released by Mary Meeker, 15% of all internet traffic comes from mobile devices, up from less than 1% in 2009. Capitalize on this market by including easy-to-scan QR codes on your newspaper ads, fliers, and business cards.
10. Promote Your Email Signup Page Via Social Media
Try to convince your social media followers to subscribe to your email by linking your signup page in your posts.
11. Archive Newsletters on Your Signup Page
If customers are on the fence about subscribing to your emails, this may give them the final push they need to submit their information. By placing old newsletters on the signup page, customers will be able to get a feel for the content that you will be providing them in the future.
12. Place Customer Testimonials on Your Email Signup Page
If a customer isn't sure whether or not they want to subscribe, this extra bit of motivation could be all that they need. Pick one or two satisfied recipients of your email feed and put their testimonials on your sign-up page. This assures visitors that it will be worth their while to subscribe. (Tip: Video testimonials work best because visitors get a sense of authenticity.)
Free Assessment:
How does your inbound marketing measure up?
Take this free, 5-minute assessment and learn what you can start doing today to boost traffic, leads, and sales.
Get Started
Free Assessment:
How does your inbound marketing measure up?
Take this free, 5-minute assessment and learn what you can start doing today to boost traffic, leads, and sales.