WP Engine: A candid review for business website hosting in 2020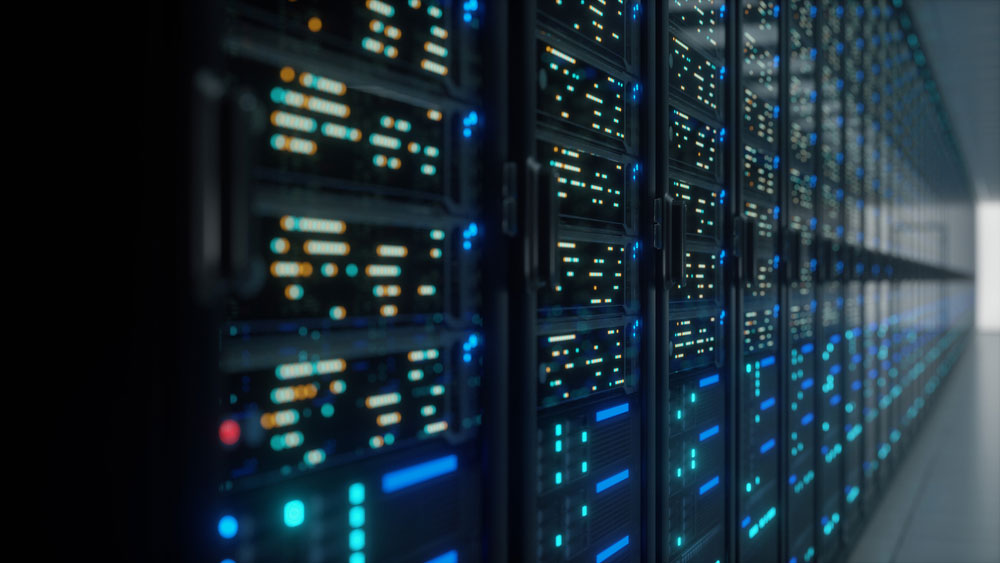 Website hosting is a huge component, and decision point, in any website development project.
It's ultimately the foundation on which your entire web presence is built and, as we know, anything built on a less than perfection foundation is doomed to collapse.
If you've decided to use a SaaS (Software-as-a-Service) platform like HubSpot, WordPress.com, or Wix, then hosting is part of the service fee you'll pay and this article may not be for you.
For all other businesses that need that extra bit of control over their website then the open-source standalone software offered at WordPress.org is going to be the choice for you and likely at least one-third of every reader.
Choosing the wrong company to host your WordPress website could cost you time, money, and, most importantly, those ever-elusive experience points you want from your customers.
Now, there are a ton of hosting companies out there and they've all been compared side-by-side, feature-by-feature and price-by-price, so this article isn't going to do that.
What we're going to do is focus solely on WP Engine and I promise to give you my candid unbiased review.
Why WP Engine and not all the others "out there"?
Well, because WP Engine is considered a top-tier Managed WordPress hosting provider — but they're also one of the highest price points on the market for this type of service.
I struggle with paying the highest price, especially for a service, so I've always resisted using WP Engine and categorically professed "...they are too expensive."
However, the truth is, I'd never used them.
I'd made my assessment based on the side-by-side comparisons I mentioned earlier. Since I started working here at IMPACT, though, that's all I've used for hosting our WordPress websites.
I wondered. Would my initial impression be proven right?
(😱, the suspense!)
In this article, we're going to deep dive into what WP Engine is, what they offer, and whether or not they're worth the investment — now that I can really speak to it.
Anyway, first we need to understand a few intricacies and define some stuff so we're all on the same page as we move forward. Sound good?
Let's talk a little bit about Managed WordPress Hosting
Oh hey, you're still here! Awesome. Let's dive in.
Managed WordPress Hosting means exactly what you think it means.
Essentially, the web host takes care of everything related to your WordPress' core installation. This includes server configuration for security and speed optimization, site cache, WordPress' core software updates, server software updates — the works.
Once you've signed up, paid and gained access to an account, there will be an environment waiting for you that will already have WordPress installed.
You'll sign in to the WordPress dashboard (back-end interface) with a username and password provided within the setup process. To install a theme or plugin, you'd just do that through the WordPress dashboard, too — that's it.
Every host will have a different process, but that's the simplified version.
For our techie-er readers, already cringing: Yes, that typically means almost zero access to the site files.
That's a super simplified explanation, but the most important thing is to distinguish the service as being different from your typical shared or dedicated hosting options.
Because it's managed, there's more ongoing work for the provider, more risk, and more responsibility, but in turn, there's also less for you.
What does WP Engine do well?
That's a great question.
So there are a few things I've come to expect when I'm shopping for a Managed WordPress hosting provider.
As a developer, ease of use is the core of what I'm after as a consumer of web hosting. Essentially, I want the hurdles to get out my way so I can get to work delighting my visitors and customers.
I want a super fast and optimized serving experience that takes care of the mundane WordPress stuff for me so I can focus on building content without having to worry about my site being hacked or slow.
In my honest opinion, WP Engine ticks all of the boxes I've come to expect in this respect.
It's super fast. Whenever a new version of WordPress is released, WP Engine forces me to update my WordPress core installation a short while later. This gives me ample time to test what's going to happen inside one of the staging environments that comes with it at no additional cost.
If a new version of PHP (the server-side language that powers WordPress) comes out, it lets me test that too, only I can do that by clicking just one button.
WP Engine also has other features I never knew I needed until I had them. Some as a consumer and some as a developer.
These features give developers the best experience when working on a site, undoubtedly saving grief and money in the long run.
Let's take a look at some of those features.
Nightly (or should I say morningly) backups
With WP Engine, every morning, by default, your environments will be backed up for you.
So at any given time, should something go wrong with your site, you'll be able to restore that morning's backup in just a few clicks.
It's that simple. There is no configuration necessary and it happens for you no matter what.
I can't stress enough what a benefit this is folks. The security and peace of mind knowing you have this alone is priceless and worth the hosting fee.
Git integration and deployment
Whether you have a team of developers or a lone wolf sitting in a dark cave drinking coffee and in desperate need of a shave, this feature is going to make them happy — and it's not easy making developers happy.
With Git (a version control technology) your developers will enjoy the ability to create versions of your code-base, restore to previous versions if any idea doesn't pan out, and, generally, have a thorough understanding of what happened with your code-base at any point in time.
It's like a log of every change that has been made to your code-base, by which I mean your custom theme or custom plugin files that are outside of WordPress' core installation.
This is essential for development teams to ensure everyone can collaborate and merge each other's work into the latest version of the overall code. They do this with a series of commands that push and pull their work to the server.
With many other hosts, you'd need a third-party Git repository provider to do that, but WP Engine offers this out-of-the-box and even deploys your changes.
This means I can push my changes (which will be immediately available to my developer counterparts) and my changes will be taken live automatically.
Staging environments
Let's say you want your team to work on building a brand new section for your website or even a completely different look and[feel. You wouldn't want to clutter your live site with all the trial and error pages, error messages from inadvertent code issues, etc.
That's where staging environments come into play.
With a couple of clicks, you can copy your live site, including the database, to one of two additional staging environments WP Engine provides. This will let your teams work with actual data as they transition your site into your new vision so they know exactly what their finished product will look like when it goes live.
If all you're doing is a change in theme or look and feel, then once all is said and done, you can just copy the site back over to your production environment and violá you're back in business with your brand new site.
It's so easy.
As a developer, I use this feature on a daily basis. It takes the worry out of inadvertently causing a live site harm and lets me get buy-in from the decision-makers before showing anything to the public.
Global CDN
A CDN or Content Delivery Network is a global network of servers built to serve up media files, like images and video, faster.
When a user tries to view the image or video, the server closest to the consumer is used which just by proximity provides a faster experience.
WP Engine offers this service for free. You can turn it on or off depending on your needs, but this alone starts at around $20 / month on the lower tier plans.
Ok, that all sounds awesome. What's the catch?
The catch is WP Engine is just a Managed WordPress Hosting provider — that's it.
They don't offer dedicated servers, email hosting, free domains, or a lot of control over the software powering the server that powers your site.
Some medium-to-large businesses may just need that extra bit of control over the server software for integrating their internal software or custom APIs with their consumer facing site.
The lack of access to some of the internal workings of the server where your site is hosted is a blessing in most cases, because you don't have to worry about it, but for some it may be the reason they can't use WP Engine.
But is all that really worth the price?
In my opinion and, in short, yes it is.
It's true, with a bunch of configuration and a lot of maintenance, you could spin up a $10 server on a service like DigitalOcean and replicate many of the features WP Engine offers, but I gotta tell you… it's such a nice experience having all that taken care of for you.
If you couple all of the things I've come to expect as a consumer with the amazing tools they've put together for me as a developer — it's win-win.
The bottom tier plan is $30/month, but you can also get a discount if you pay for the full year. That gets you up to 25K visitors/month and up to 10GB of storage (you'd be hard-pressed to fill that unless you're an Enterprise Level customer) and 50GB of bandwidth.
If you exceed these limits then the price goes up, but boy, what an awesome problem to have!
Assuming you've properly configured your content to delight your customers and move them down along your conversion funnel, that means you're making way much more money and, thus the additional expenditure required won't be a huge issue.
For less than that price of a cup of coffee a day (and not just at Starbucks), you can enjoy a Managed WordPress experience while affording your neighborhood developer some peace of mind and tranquility that your site is always going to be protected, easily updated, and future proof.
What is that worth?
Free: Assessment
Does your website build trust with buyers and bring in revenue?
Take this free 6 question assessment and learn how your website can start living up to its potential.