74 digital marketing statistics you must know for 2021 planning
In 2020, digital marketing strategies have been put to the test and consumers have drastically different expectations. So, what does that mean for brands planning for what's to come?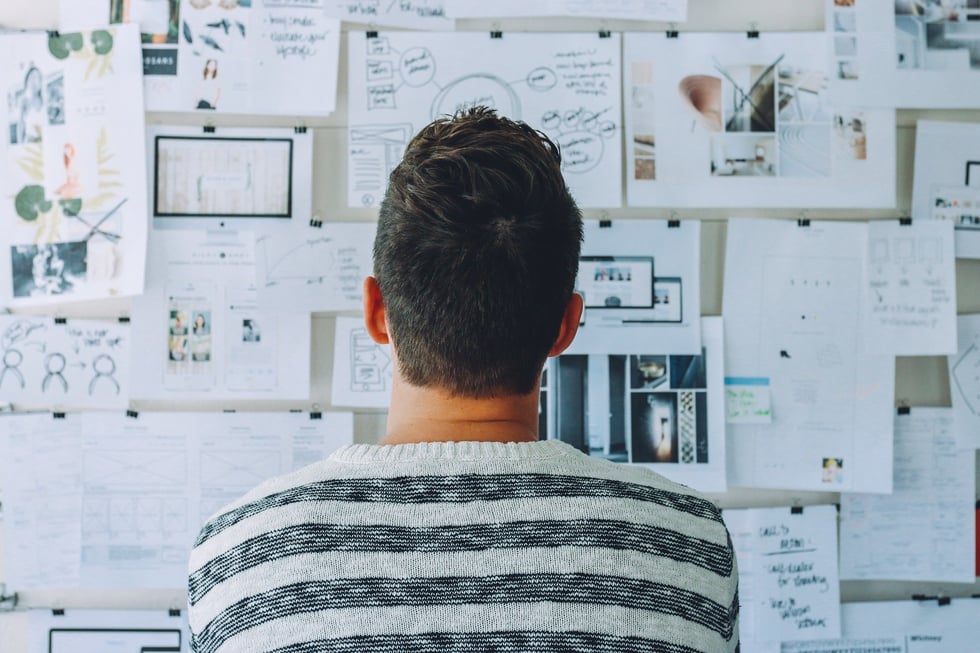 Director of Inbound Training and Video Strategy, Inbound and Video Workshop Trainer, Creator of the Facebook Group 'Film School for Marketers'
Digital marketing statistics for 2021
Messaging approaches are shifting with only one-fifth of marketers saying they haven't changed their creative approach in response to COVID-19. 47% say they've increased focus on emotional and human-centric content. (LinkedIn)
Voice-based shopping is expected to jump to $40 billion in 2022 in the US and UK (OC&C Strategy Consultants)
The top 3 most common keywords in voice search phrases are "how", what," and "best." (Backlinko)
Globally, total internet video traffic (business and consumer, combined) will be 80% of all Internet traffic in 2021, up from 67% in 2016. (Cisco)
Globally, internet video traffic will grow four-fold from 2016 to 2021, a compound annual growth rate of 31%. (Cisco)
54% of people want to see more video content from marketers. (HubSpot)
85% of businesses use video as a marketing tool. This was 87% in 2019, 81% in 2018, 63% in 2017 and 61% in 2016. (Wyzowl)
The number of sellers conducting more than half of their sales activities virtually increased by 163% from pre-pandemic to now, (Rain Sales Training)
Only 26% of buyers believe sellers are skilled at leading a thorough needs discovery virtually. (Rain Sales Training)
The web and video conferencing category for business technology saw a 500% increase in buyer activity since the COVID outbreak began. (TrustRadius)
67% of companies increased their spending strategy for video conferencing too. (TrustRadius)
An estimate of 151.5 million monthly live video viewers is 15.1 million higher than predicted in early 2020. (eMarketer)
14% of shoppers are making purchases through social media. (Deloitte)
74% of brands surveyed are posting less on their company social accounts at present (Influencer Marketing Hub)
90% of sales and marketing professionals point to a number of disconnects across strategy, process, content, and culture. (LinkedIn)
Give your team everything they need to experience inbound marketing success.
Digital Sales & Marketing Mastery teaches companies the most essential sales and marketing functions through an intensive 12-24 month program of coaching, training, and strategy — resulting in better leads and more closed sales.