Facebook Overhauls its Advertising Platform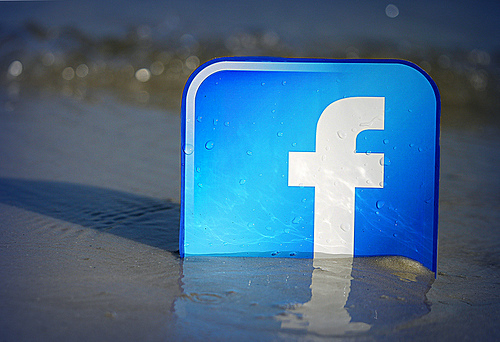 If you haven't been paying attention to Facebook, you may not know that they've recently overhauled several sections of their site.
As a marketer you might want to check them out. If Facebook Advertising is something you routinely utilize, you might want to check out their newest change.
They're making their site much simpler for users.
According to Facebook, they're making these updates so marketers can focus on what matters most to them: driving results for their business. Eliminating any guesswork and creating objective based ad buying to ensure that your campaigns are effectively reaching the goals you're trying to achieve.
Here's everything you need to know about Facebook's advertising overhaul.
What is your overall objective for using Facebook Ad Manager; generating more likes or driving traffic back to your website?
The Changes Facebook Made to Their Ad Platform
On Tuesday, Facebook released a simplification of the way you can buy ads on the site. They are calling it "objective based ad-buying."
If you've ever used their ad platform before, you know how difficult the entire process was. It was actually more confusing than helpful.
Now, the first thing that you're asked is, "What is your objective"? They want to know why you are advertising on the site. What are you trying to get from it? They want to improve your overall experience with their platform.
Rather than selecting an ad type, advertisers can choose from objectives like clicks to website, website conversions, page post engagement, page likes, app installs, app engagement, in-store offer claims, event responses, etc.
That is your new starting point.
Once you have picked an objective, Facebook then provides you with a recommend ad-type. No one likes guessing, and now you don't have to. According to what objective you picked, Facebook is able to identify what ad-type would work the best.
Before this overhaul, many companies got lost in the overabundance of ads they provided and users had trouble learning how to use Facebook's program.
Now a simple side bar menu makes it much easier for the consumer to pick what they are looking for.
Facebook allows you to add up to 5 images that they will rotate so you are now able to run 5 ads through one campaign.
They also allow you to view the data on which ad had the best conversion rates. In the ads manager, the site lets you see how your ad is performing. You're now able to see how many times the objective was met and the cost per objective.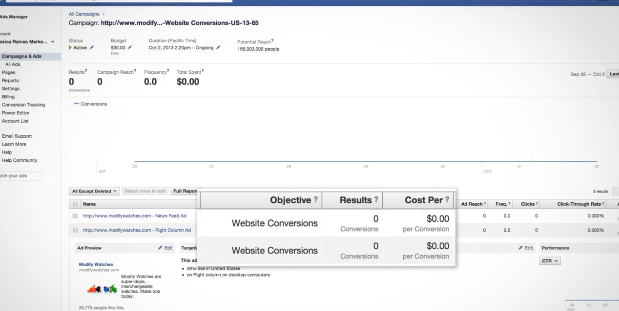 Another feature they've added is giving you the option to place the ad where you want it. You won't have to make a decision on a whim. They'll provide you some insight. Helping you determine where on the page your ad would perform the best, in the mobile news feed, desktop news feed or on the right hand side.
They want you to achieve the best results.
Determining where the ad will be placed will ensure that you're reaching the optimum amount of people. People love visual content. Facebook also announced that while they were overhauling the process of setting up your ads, they are also boosting the image sizes for desktop and mobile ads.
They're making the visuals pop a little more. Page post link ads on desktop will now feature a 3.5-times larger image than before.
According to Facebook, "We want to have a more consistent visual display of our ads across all marketer objectives and Facebook placements. This will reduce the number of ad formats and make the ad creation process much simpler for advertisers who run multiple campaigns or want to test which ad creative performs the best. We think this will ultimately help advertisers optimize their campaigns across desktop and mobile. A consistent look and feel to our ads will also be a better overall experience for people on Facebook."
Facebook has made it much easier and more efficient to creating ads on the site. They are providing you with the data necessary to see if you are meeting the objective that you want.
Facebook says that the improvements made are to spotlight to marketers what matters most, driving results for their business.
Free Assessment:
How does your sales & marketing measure up?
Take this free, 5-minute assessment and learn what you can start doing today to boost traffic, leads, and sales.