Google Ads Introduces 3 New Customizations to Smart Bidding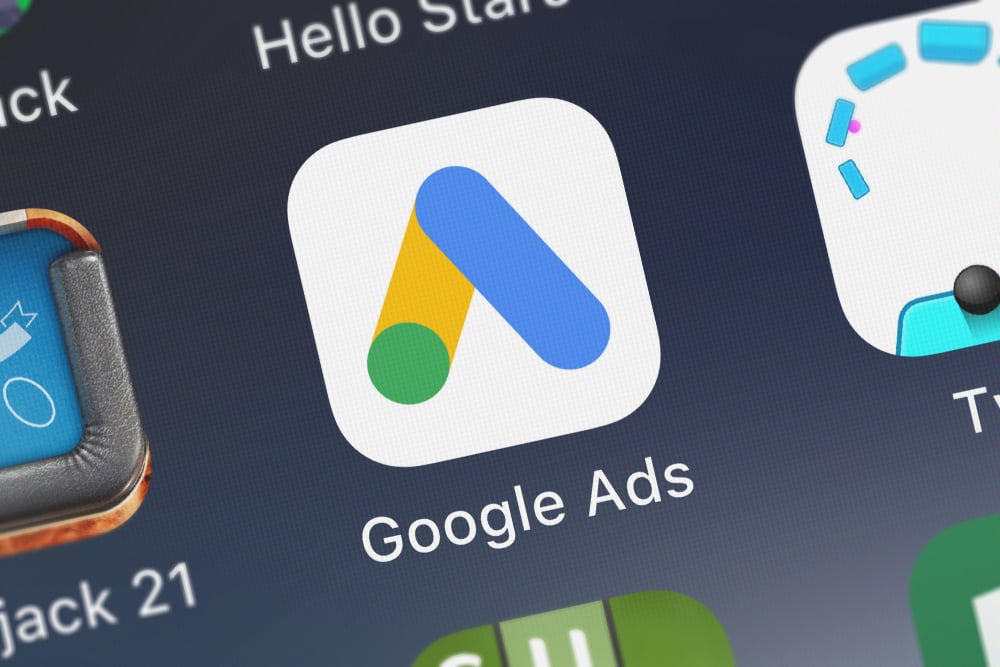 One of the most common questions people have with Google Ads concerns the bidding process.
For this reason, many have turned to Google's Smart Bidding to automate this process and get the right bid with a fraction of the effort.
However, as consumer behavior evolves, the customer journey is becoming increasingly more complex — which drives demand for ad technologies to evolve at the same pace.
Clearly, Google heard this message loud and clear, announcing four new bid-focused ad features during its Google Marketing Live conference last week.
Below is a summary of all the new products designed to innovate this complex process.
Campaign-Level Conversion Setting
With any marketing campaign — on the paid ads side or not — an expected (or goal) conversion rate can generally be calculated beforehand based on the competition, the anticipated exposure, and the area of the funnel you're targeting.
Because these factors can vary so significantly from campaign to campaign, it's only logical that each unique campaign would have its own conversion rate associated.
However, up until now, Google Ads advertisers could only set a conversion goal at the account level — meaning all campaigns within the account would be tied to the same set of goals.
After an increased demand from advertisers to have more flexibility of this feature between campaigns, Google rolled out the Campaign-Level Conversion setting.
Now, advertisers will be able to map relevant conversion goals to each unique campaign they're running through Google Ads.
This will help solidify a more accurate bid for each campaign and help set realistic expectations within the ads manager for each tactic used.
Seasonality Adjustments
While Google Ads' Smart Bidding does already adjust for seasonality using historical data, there hasn't been a way to manually manipulate this based on other factors.
For example, if your brand is running a one-time promotion or holding a new event, you can expect that there will be different conversion rates than your ad account has historically known.
To accommodate for these anticipated spikes, Google has added a Seasonality Adjustment feature that allows advertisers to manually schedule adjustments when they're expecting changes.
Now, if you know your conversion rate will change, you can go into your ad account and schedule out an adjustment, and Google will know to make changes accordingly.
Maximize Conversion Value
Previously, Google's Smart Bidding strategy was largely centered around efficiency and getting the best return on ad spend (ROAS) for your campaign.
However, advertisers provided feedback to Google that their main focus was on volume and growth. Keeping ad spending down wasn't as important to them as long as they generated high-quality conversions.
After all, while you can measure ROI in dollars, there are so many other factors advertisers consider to be "ROI", especially in the digital ad space. Things like impressions, brand awareness, ad recall, and website visits can sometimes be more meaningful than dollars generated from an ad campaign. This is especially true for top of the funnel advertisements.
To meet this demand, Google introduced the Maximize Conversion Value Bidding Strategy.
This feature uses historical data and contextual signals present at auction-time to create bids aimed to get you the conversions that are most valuable to your campaign and budget.
Advertisers define the value they want to maximize (or what they consider to be a conversion) beforehand, and Google's automated machine learning systems will do the rest!
This is a great way to use Smart Bidding to save time in the auction process while still keeping your unique campaign goals a top priority.
Value Rules
While this isn't a new bidding strategy, it is a new feature that advertisers should keep in mind before they dive into any of the aforementioned features.
As we all know, not all conversions are of equal value. As you scroll through who's actually converting on your ads, you may find factors that immediately disqualify certain leads.
With Value Rules, this will no longer be a problem.
Value Rules allows advertisers to differentiate conversion values based on different characteristics that make one lead more (or less) valuable than another; things like location, device type, audience, etc.
You can customize these criteria for each campaign so they align more closely with your business goals.
Value Rules is expected to roll out in the coming months, so keep an eye out for updates!
Final Thoughts
In this space, there is an increased focus on automation — mostly for good reason.
After all, time is limited, so the more we can automate processes and tasks, the more time we have to strategize and analyze.
However, these updates have shown us that while automated systems can do a lot, they don't always have the context that a real human would have to make adjustments, and sometimes a level of manual tweaking is necessary to get to the best outcome.
Google's latest bid strategies provide the opportunity for manual human intervention without sacrificing the time-saving automation we've grown to rely on.
As we begin to understand more and more of the customer journey and how much it differs not just from brand-to-brand, but from campaign to campaign as well, I anticipate that there will be even more of these ad enhancements that offer automated solutions, but I think we will also see the continued ability for the humans setting these systems in place to provide some valuable contextual information as well.
Free: Assessment
Does your website build trust with buyers and bring in revenue?
Take this free 6 question assessment and learn how your website can start living up to its potential.