Google Smart Campaigns: The Newest Way to Be Smart with Pay-Per-Click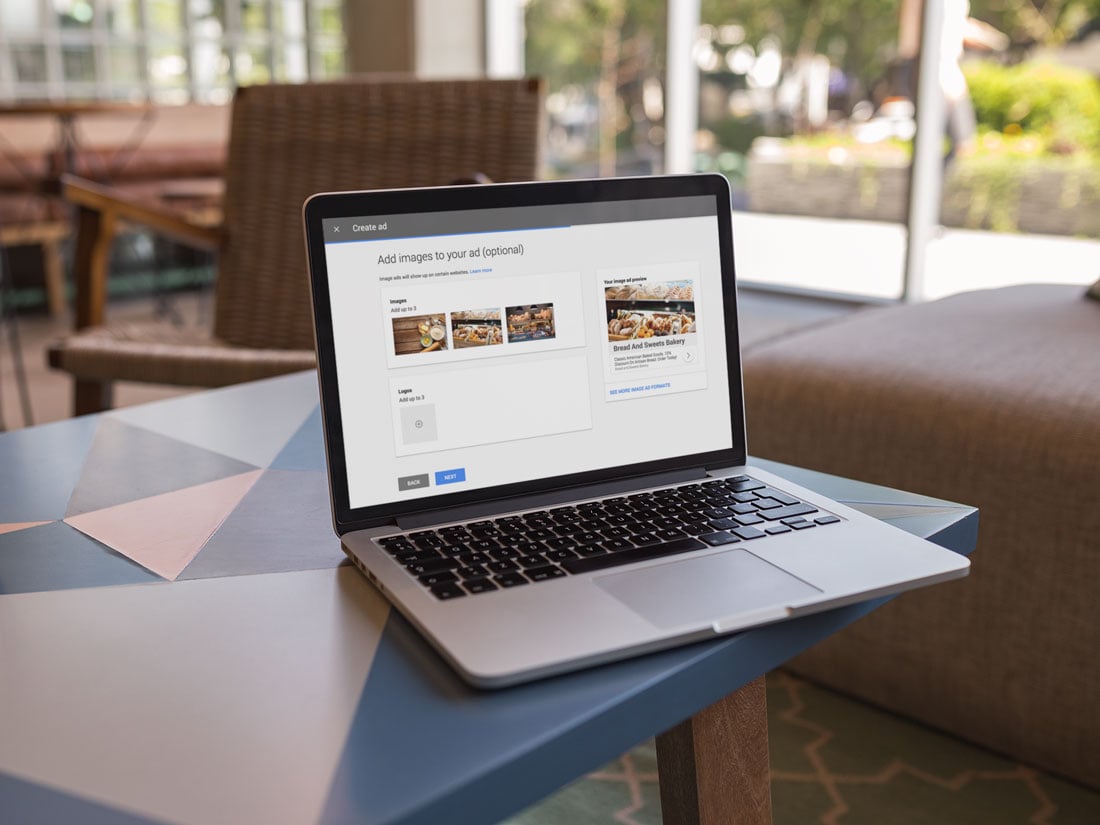 Earlier this month, Google not only announced the rebranding of Google AdWords to Google Ads, they also released the first new solution under the brand; Smart Campaigns.
Smart Campaigns are a great opportunity for small and local business to get involved in the paid advertising space, without the need for an agency or full-time marketing employee.
Join the IMPACT coaches for a deep dive on a new topic every month in our free virtual event series.
After doing some research into the solution, I am certain that a new wave of marketing automation is upon us.
In this post, I will review what I have learned about Smart Campaigns, walk you through who they are and are not designed for, and talk a little about where I think Google is going with this new and fully automated way of marketing.
Let's dig in!
What are Smart Campaigns?
Built on the existing AdWords Express technology, Smart Campaigns are easy to launch, automated campaigns designed to get a business up and running with Google Ads quickly and easily.
The process for building Smart Campaigns includes the automated ad creation, audience building, ad delivery selection, and very soon, landing pages.
Yes, you read that correctly… landing pages!
When this option officially rolls out later this year, Smart Campaigns will be able to auto-generate, optimize, and host landing pages for businesses that do not have a website.
How exciting is that?
I must say when I found out they were layering landing pages into the process, I got really excited.
For small and local business to have access to all components of a paid advertising campaign with only investing in ad spend, is pretty incredible. My prediction is that the addition of Smart Campaigns will be game-changing.
Smart Campaigns will be able to run on both the Google Search Network and the Google Display Network.
While the Search Network can reach people when they're already searching for specific goods or services, the Display Network can help business owners capture someone's attention earlier in the buying cycle.
What is very exciting about this is that Small business owners can put their ads in front of people before they start searching for what they offer, which can be key for your overall advertising strategy.
How Smart Campaigns Work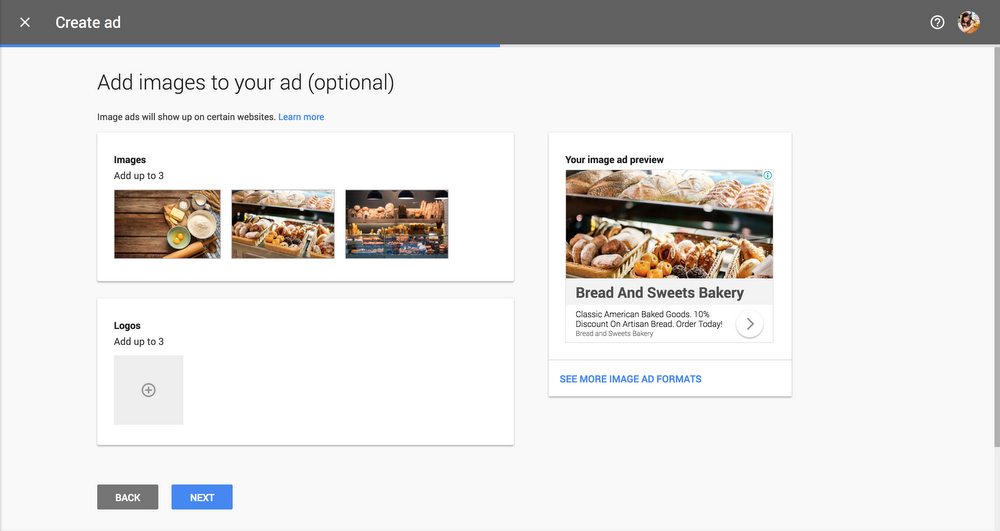 (Image Source: Google)


According to Google, the process for getting started with Smart Campaigns is going to be quite simple.
You will create a Google Ad account for your small business and start your Smart Campaigns.
Google will pull all the information it needs from your existing Google profile(s) to build you responsive and effective campaigns on the fly. All you will need to do is set your budget and goals.
Once the ads are up and running Google will rely on its machine learning tools to optimize your campaigns and deliver your results, as well as any recorded changes, on your own dashboard.
Unlike traditional AdWords campaigns, this automated process takes the challenge and additional cost out of pay-per-click advertising allowing small business owners to focus more on their day-to-day operations and growing their business.
"We built Smart Campaigns by tailoring the innovation and advertising technology available with Google Ads for small business owners. You can now create ads in minutes and drive real results - like making your phone ring, sending leads to your website, or bringing customers to your store," Google's Product Management Director, Kim Spalding said on her blog.
Google also put together this great video showcasing the real result small business customers are getting from Smart Campaigns.
Who Are Smart Campaigns Designed For?
Smart Campaigns were specifically designed for the small and local businesses, who are unable to support a dedicated marketing or advertising staff.
Google's goal with automating the entire process with machine learning technology was to take care of the heavy lifting and allow business owners to focus their attention on other aspects of their business while Google focuses on meeting their advertising goals within Google Ads.
One of the benefits of these Smart Campaigns is that Google's automated system is not just for the creation of the campaigns.
Google will continue to optimize campaigns and ads, ensuring they get the results the business owners care most about, throughout the duration of the advertising campaign. This truly allows the business owner to set it and forget it.
Let's be honest, traditional AdWords campaigns require a fair amount of time to set up and a decent understanding of all the options presented during this set up process.
Not to mention understanding the results your ads so you can make decisions on what's working and what's not.
Thanks to the AI & machine learning Google has built, the platform is able to take care of all the decision-making, optimization, and reporting ensuring that your ads are creating the results you need.
The Pros of Smart Campaigns

From everything I have seen and read thus far, the pros/benefits of Smart Campaigns include that they:
Quickly creates an online ad.

Reach customers they were previously unable to reach.

Use behavioral, location, device and other signals to reach the right audience.

Require minimal ongoing management.

Make reviewing results/effectiveness easy.

Only charge you when an ad is clicked
Since the campaigns are mostly automated, from creation to delivery to optimization, the biggest benefit I see with utilizing Smart Campaigns is that they allow small business owners to benefit from Ads without extensive knowledge or strategy.
The Cons of Smart Campaigns
As a PPC Specialist, I will admit one glaring drawback I see is the lack of control users have with Smart Campaigns.
By allowing Google to take the wheel, you are essentially giving them full control over your ads and how your budget is spent. For most small business owners, that is not a problem, however, it will be for those who like to have a say in how things operate.
However, that is the trade-off, for the ease of use and ability to get up and running quickly.
If you want to make manual decisions within your account and fully control your ad spend this solution is not for you.
Before you decide, I encourage you to review the benefits above and weigh your options.
This solution is designed to open up an opportunity for advertising that smaller business would typically be unable to be a part of, so I encourage you to jump in and give it a try.
What's Next?
One of my favorite parts of having a technology-driven career is watching how things advance and improve.
In recent years, they've changed almost weekly, especially when it comes to Google.
They continue to push the boundaries and set new trends when it comes to providing a platform for business to market in. Just check this ever-growing list out…
Google Search Ads

Google Display Ads

Google Shopping Ads

Google App Ads

Local Inventory Ads

Google My Business Ads

YouTube Ads

Waze Ads
If you are ever curious about where to track all of the new features for Google Ads as they are announced make sure to check out Google's New AdWords features page.
But wait there's more...Google also announced that they will be launching yet another new advertising tool called "Image Picker" later this year.
"Images help your products or services stand out, and later this year we will launch Image Picker, making it easier for you to showcase what makes your business unique,"
Kim Spalding said on her blog
This tool will allow businesses to pick the top three images from suggestions provided by Google or upload their own.
Be Smart and Check Out Smart Campaigns
In my experience, small businesses tend to be timid in their execution of marketing tactics like Google Ads. This is completely understandable since they are often operating on small, fixed budgets and with limited staff.
If you take one thing away from this post let it be that Google Smart Campaigns are the solution to test the waters with.
Smart Campaigns are quick and easy to set up, require little to no maintenance, and carry the least amount of risk when dabbling. Be smart and check out Google Smart Campaign today!
If you decide to try Smart Campaigns, I would love to hear how it goes. And as always, if you have any PPC questions, comments or concerns, pop them into the comments and I will get back to you.
Join the IMPACT coaches for a deep dive on a new topic every month in our free virtual event series.
Published on July 24, 2018