The Real Value of High-performing Marketers (It's Not What You Think)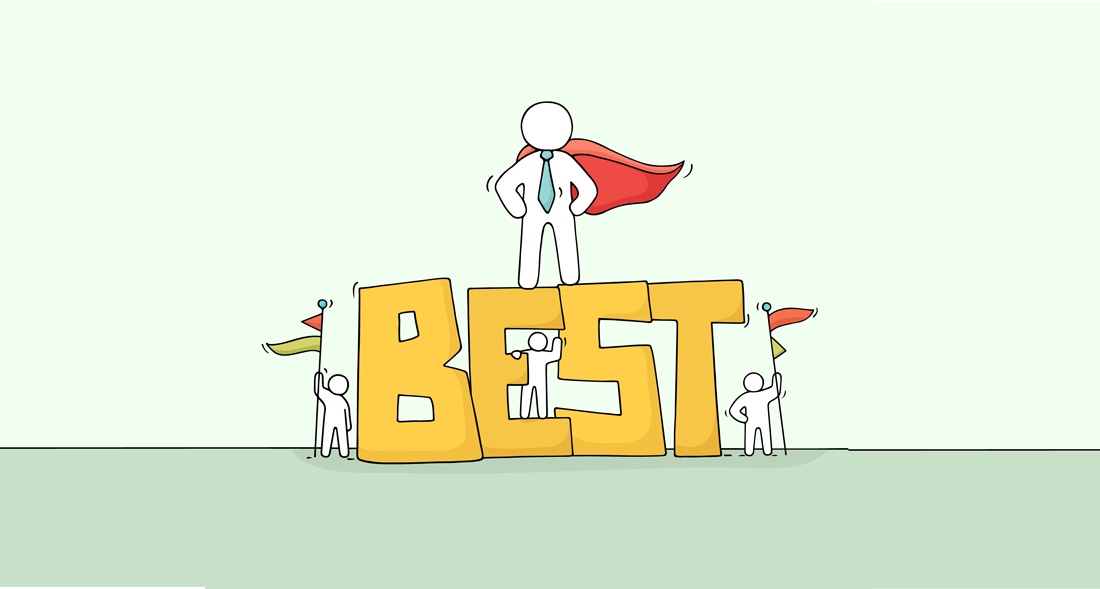 High-performing marketers. Every company wants to hire them and every marketer wants that beautiful hyphenated distinction.
But, honestly, what is a high-performing marketer/employee and are they really more valuable than others? (Note: I'll be talking about this even more at IMPACT Live.)
The first time I really considered what a high-performing employee meant I thought it was a redundant statement.
I believed, and still do, that the vast majority of employees, contractors, etc. never show up to work thinking, "I can't WAIT to be average today!" or, "I wonder how badly I can mess things up this week!"
If we agree that everyone (for the most part) shows up to their job with mostly good intentions, we assume they have the skill sets to be successful, and they have a supportive environment to work in - why wouldn't EVERYONE be a high-performer?
Then I read this blog post by Bob Ruffolo.
I was late in the hiring process to join the IMPACT team as a strategist and I came across his blog on 10x marketers. In it, he says:
10x marketers combine the best tangible and intangible qualities of great employees, alongside a wide selection of marketing skills, to produce dramatically more value than the average marketer.
As a matter of fact, I didn't just read it -- I sent it to him and said:

Bob's definition of the 10x marketer is what we're going to reference when we discuss high-performing marketers and whether or your company needs to consider hiring and/or fostering high-performance in your marketing team.
The Value of a High-Performing Employee
Arguably the best method to determine whether you need something, or in this case, someone, is to measure its value and then consider if that value is indeed worth the cost.
Let's start by breaking down the most commonly used traits to describe high-performing employees:
Intrinsically Motivated

A person motivated by something deep inside themselves will run further, push harder, and accomplish more than a person motivated by external rewards.
Strong Internal Compass:

Strong personal values and unwavering commitment to standing by those beliefs develops character that drives success.
Dedication to Betterment:

From personal growth to professional learning, high-performers obsess about doing better and being better than they were yesterday.
Consistency:

Rising to the challenge once is difficult, rising the challenge every day for weeks, months, and year requires discipline and a dedication to a craft.
Self-awareness:

Developing the ability to assess one's behavior, thoughts, and outcomes, understanding what to repeat and what to evolve is critical for high-performance.
Critical Thinking:

High-performers are best known for their ability to think critically about any situation. Drawing from experience, shared wisdom, and applying situational awareness, high-performers are able to approach situations critically.
Logical Decision Making:

Making sound decisions is a paramount of being considered high-performing. From the small, seemly insignificant choices to the ones that could have dramatic implications for your company, high-performers are proven decision makers.
It doesn't take a rocket scientist, or a principal strategist, to tell you employees who are driven, smart, and dedicated make the best employees.
You don't have to dig too deep to understand the value someone with even half of the characteristics listed above could provided.
But, did you know that you can actually measure the effect that high-performing employees have on your bottom line?
That's right; The value of a high-performing employee/marketer isn't based on anecdotal data, but some pretty fantastic stats I found from ClearCompany, a talent management company.
In their own words:
High-performing employees are a company's greatest asset. They are more likely to be highly engaged, and companies with engaged employees see 233% greater customer loyalty and a 26% greater annual increase in revenue.
I'm sorry, what did we just read?
26% greater increase in revenue.
233% greater customer loyalty.
High-performing employees create happy customers and happy customers create more revenue.
This cycle doesn't rely on adding more people to your team, but adding the right people to your team.
As someone who has dedicated my career to helping my clients understand the best ways to share their missions with the world and generate revenue to keep the doors open, I am obsessed with the idea that a company can see a 26% in annual revenue by leveraging the value of high-performing employees.
The Measurable Value of a High-performing Marketer
Taking the logic of high-performing employee = higher revenue and applying it to marketing is where I start to get very excited!
I sent that email from the screenshot above to Bob not because I wanted to look good and win brownie points for reading a blog he wrote, but because every part of my being wants to be a 10x "high-performing" marketer.
My entire career I've been given opportunities to display the characteristics of a high-performing employee and, every year, I strive harder and harder to be seen as someone who provides 10x the value to my company and to my clients than I take.
Whoa, sorry to get on that soapbox, but I told you I get very excited about this.
Marketing is a profession that requires thick skin.
We are constantly presented with shifting information, changing best-practices, harder competition, and more pressure to perform and prove the value of our jobs and our departments.
Being a high-performing marketer requires providing the same value as non-marketing employees, but that we back all of that up with real results.
Thanks to tools like HubSpot, Marketo, Databox, Google Analytics, and Eloqua - we're in a world of data that can showcase how valuable we are.
That is both thrilling and terrifying at the exact same time.
Every quarter, I sit in front of the stakeholders for every client I oversee. I have data to show the performance of our OKRs (Objectives & Key Results).

Some meetings are more like celebrations, "We did it! We met every goal we set, even if we lost a few nights of sleep!"
Other meetings are more somber, "Despite our best efforts, things didn't turn out the way that we expected."
Just as with high-performing employees as a whole, high-performing marketers can make the difference between meeting lead generation goals or having another uncomfortable board meeting.
The business impact of investing in a proven marketer is simple and measurable, but is it the real value that you get?
Nope.
The Real Value of a High-performing Marketer
Granted, this section is clearly written by an aspiring high-performing marketer herself, but I believe the sentiments hold true regardless.
A high-performing marketer doesn't just care about marketing.
A person who prides themselves on delivering results (value) above and beyond what's been invested in them (salary) must care about more than just their corner of the world.
Marketers who can evaluate business strategy, decisions, and trends beyond the cornerstones of traditional marketing will make stronger, more complete strategies and lead stronger teams who outperform their counterparts -- Every. Single. Time.
Marketers who are dedicated to understanding how the world around them is changing and require themselves to stay abreast of, if not lead, the charge will ensure your company never falls behinds.
Marketers who take a step toward their sales team to understand what's happening beyond the conversion will acquire insight and information to inform what their team is doing before the lead ever makes it to the site, reducing conversion time.
Marketers who invest in themselves and those around them foster teams of other marketers who look beyond today's best practice, simply hoping that goals are met and create powerful groups of people who will create the marketing of tomorrow.
The real value of high-performing marketers cannot be simply viewed monetarily, though it does help.
Making the decision to invest in a high-performing marketer or an entire team of high-performing marketers has numerous benefits to both your culture, customers, and company.
Bring together a team of marketers who can't wait to understand more, show you their value, and watch them transform your entire marketing department from a cost center to a profit center.
This is the true value of a high-performing marketer.
So, you know all about what a high-performing marketer can do for you, but
What Do High-performing Marketers Expect From Their Employers?
I was hoping you would say so! I am honored to be speaking on this very subject this August in Hartford, CT at IMPACT Live.
During it, I'll share the 5 things high-performing marketers need & expect from their companies.
Send me an email if you're coming (and if you aren't yet, get your ticket now before the prices go up); I'd love to catch coffee with you!
Free Assessment:
How does your sales & marketing measure up?
Take this free, 5-minute assessment and learn what you can start doing today to boost traffic, leads, and sales.