How Boring Industries Become Sexy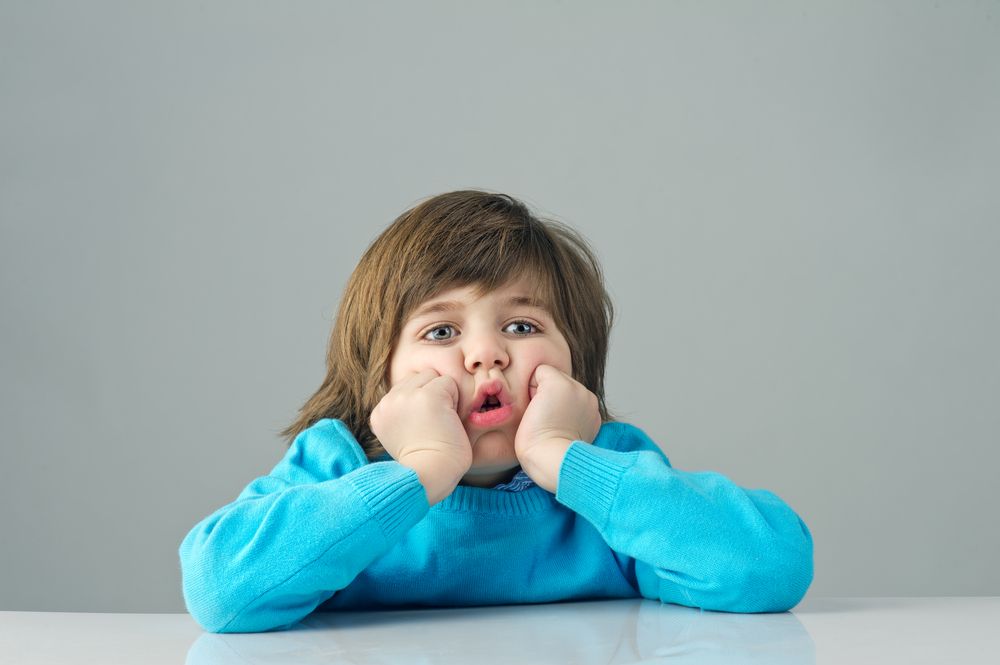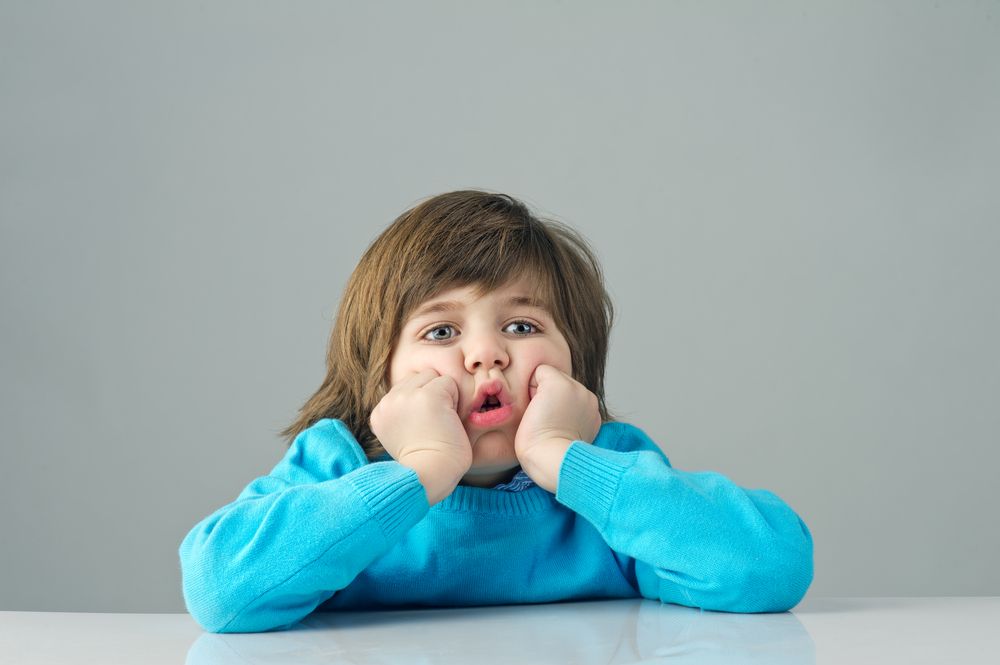 There's no such thing as a boring business or industry.
Sure, the luxury car industry trumps the insurance industry, but that doesn't mean there isn't hope.
When you say, "content marketing doesn't work for us because we're trapped in a boring industry", you're really saying "I'm incapable of thinking outside the box, therefore I give up."
You and I both know you're better than that.
The first step in transforming your marketing from "boring" to lovable is to stop calling yourself boring.
Make it your New Year's resolution to drop the term or turn it into a daily affirmation. Do whatever you have to do to stop calling yourself boring, because the more you do, the more everyone else will.
Once you shake the pity party, it'll be much easier to start looking at your business' true marketing potential.
To inspire your efforts, we've collected 5 examples of brands who refuse to hide behind the excuse that their industry is too "boring."
Here's what they're doing.
They're not riding the bandwagon
Industry: Health Insurance
Brand: Oscar
When building out a marketing strategy, businesses often look to their competitors to gain a better understanding of how to meet the needs of their ideal audience.
However, fulfilling your customer's needs doesn't always translate to doing what everyone else is doing.
After all, "if both of us are the same, one of us is unnecessary." Right?
Simply put, your marketing strategy should be centered on the unique strengths of your team, not your competitors. That's how you differentiate.
The health insurance industry has a reputation of being fairly complex (at best.)
Rather than pile on to the confusion that comes with premiums and deductibles, the creators of Oscar decided to hop off the bandwagon and try something new.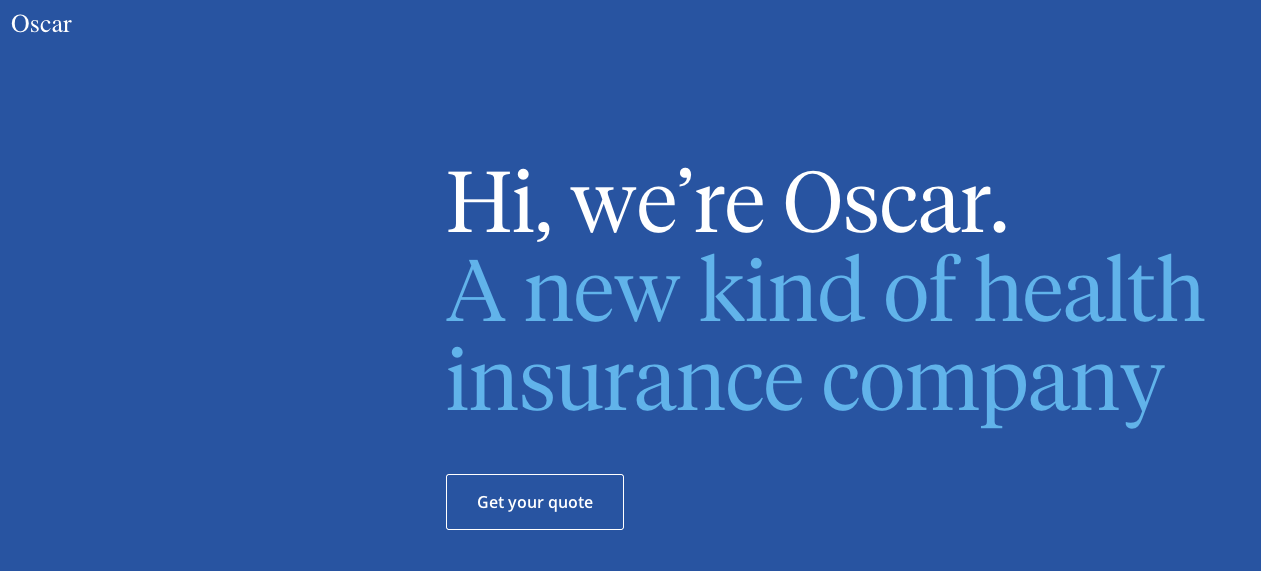 How's it different?
According to their Facebook page, health insurance through Oscar "uses technology to make insurance simple, intuitive and human."
While we're not telling you to throw your business to the birds and start over, there are valuable lessons that can be pulled from what Oscar is doing.
For one, they're being human. Rather than employing buttoned-up website copy that serves no other purpose than to further confuse healthcare hopefuls, they're working to lower the barrier.
Their homepage employs intimate content like "we keep track of your care so you don't have to" and "we're like a doctor in the family" which make it easy for prospects to feel like this is something they can stand behind.
Aside from being human, they're also making an effort to commit to transparency. The type of transparency that they feel their customers deserve.
They're leveraging relationships
Industry: Wireless Communication
Brand: Virgin Mobile
Co-marketing campaigns aim to deliver greater results in terms of visibility, reach, and sales advances that could not have been accomplished without the support of another brand.

A partnership between your business and an influencer or other brand helps to build credibility, as the relationship reflects the other partner's belief in your product or service. Essentially it works sort of like an endorsement.

Virgin Mobile is no stranger to being the punch line of most cell phone service jokes.

I mean, when was the last time someone got excited about prepaid cell phones?

Rather than let this cripple their brand, Virgin Mobile found a way to leverage the networks and authority of influencers that carry more weight.
In doing so, Virgin Mobile was the first brand to company with Gary Vaynerchuk's latest venture, Grape Story. Grape Story is a mobile-first marketing agency and production house that works to pair micro-content creators (Vine "celebrities") with brands to create engaging, highly shareable marketing.
Rather than work to propel their marketing forward on their own, Virgin Mobile hired several Grape Story stars to create Vine videos that embody Virgin Mobile messaging.
While these Vine A-listers aren't big names in the prepaid cell phone industry, they are followed closely by Virgin Mobile's demographic. They are trusted by their fan base and as a result, their behaviors have the power to shape purchasing decisions.
They're delighting their audience
Industry: Electronic Payments
Brand: PayPal
Technology is pioneering a new standard for customer relationships. Rather than stand by and watch other businesses adapt, it's important that your business has a plan for using new technology as a vehicle to drive engagement and strengthen relationships.
Incorporating social media into your marketing will help to breath new life into your strategy. Not to mention, it will help you unlock conversations going on about your business that can be used to inform and improve future efforts.
Having reached a point where people have come to expect much more than just a product or service from a business, the need to ensure that a customer feels important throughout the buying process (and long after its completed) is highly necessary.
PayPal is an excellent example of a brand that doesn't let their unexciting industry get in the way of delighting their customers.
Rather than try to get their audience all riled up about transferring funds online, PayPal uses their social media presence to get people excited about free money.
Yes, you heard me right. PayPal is giving away free money.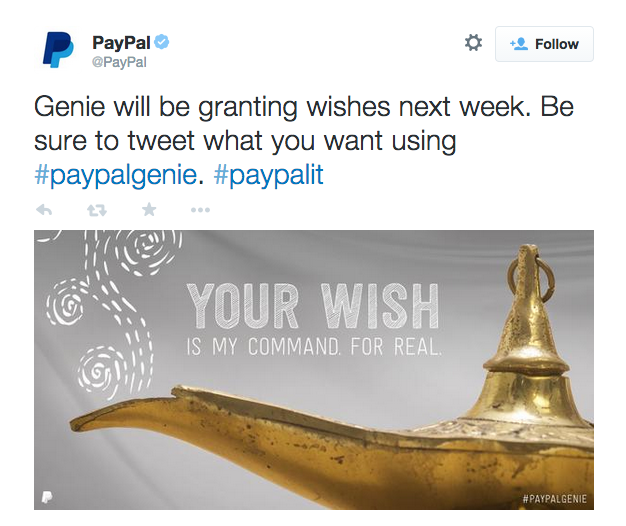 Their #PayPalGenie campaign encourages PayPal users to tweet their wishes using the hashtag for a chance to have the brand transfer them the funds they need to grant their wish.
While giving away free money doesn't sound like it makes good business sense, it's this type of generosity that has the ability to invite new customers and hold on to existing ones.
With 80% of revenue projected to come from 20% of existing customers, investing in marketing that is designed to keep customers around is money well spent.
They're empathizing
Industry: Cleaning Services
Brand: Oranje
Although often neglected, the ability to create empathetic content plays a critical role in creating persuasive, effective marketing.
It's important to note that being empathetic doesn't translate to telling someone how to feel, but rather, conveying that you understand how they're already feeling.
Content that lends itself to our existing feelings, thoughts, and experiences has the ability to influence buying decisions. It confirms what we already know and feel, which works to eliminate risk and uncertainty.
For businesses in seemingly boring industries like Oranje, empathy is incredibly powerful.
Oranje offers commercial cleaning services.
Aware that there's nothing sexy about janitorial work, Oranje uses empathy to position their business as one that people actually want to work with.
This is the story they tell on their homepage: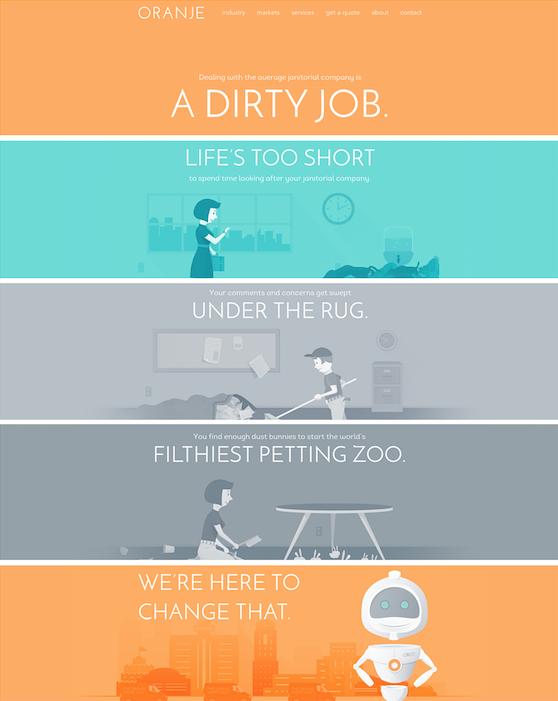 "Dealing with the average janitorial company is a dirty job. Life's too short to be looking after your janitorial company. Your comments and concerns get swept under the rug. You find enough dust bunnies to start the world's filthiest petting zoo. We're here to change that."
This small story is designed to let the visitors know that Oranje knows what it's like to be them, and they want to do better for them.
If they can get a visitor to laugh or nod along while reading this, they're already halfway in the door.
They're exploring new mediums
Industry: Cloud Computing
Brand: Salesforce
The trouble with a lot of businesses feeling plagued by their lackluster industries is that they're afraid to lose the script.
They're conditioned to adhere to specific mediums, as they carry out a marketing strategy that's been successful in turning up average results in years past.
However, truth be told, there is life beyond this mundane routine.
Salesforce took to the storytelling platform, SlideShare, to put together a highly engaging presentation:
Exploring this new medium allowed them to present this story in a way that made the most sense. Had they tried to squeeze the moral of the story into a tweet or have it play out through a series of blog articles, it may have lost some of it's effectiveness.
As explained in the caption that accompanies the deck of slides, the story of the frustrated customer service agent is designed to raise awareness for the consequences of not having proper customer management resources.
The solution? A CRM.
Essentially they've found a way to employ a new medium to create a compelling piece of content that aligns with their goals.
Point being, if the methods and mediums you're used to aren't turning up the results you need, don't be afraid to shake things up.
As Marshall McLuhan would say, "the medium in the message."
Free Assessment:
How does your sales & marketing measure up?
Take this free, 5-minute assessment and learn what you can start doing today to boost traffic, leads, and sales.