Time to First Byte: The Critical SEO Metric You Aren't Measuring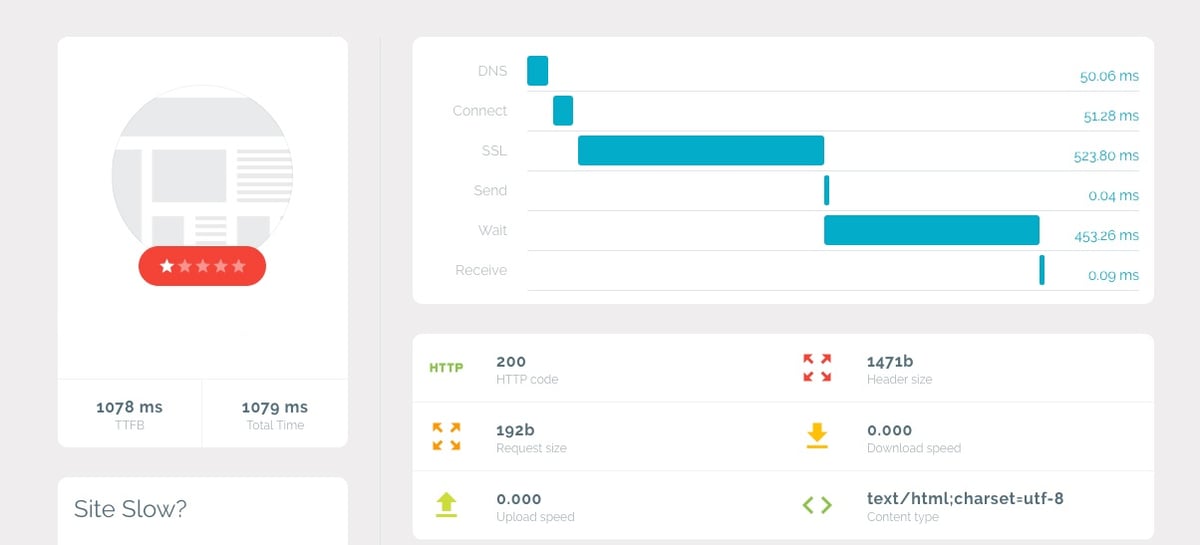 As marketers, we're constantly looking for ways to improve the chances of getting our content or offer in front of our target personas.
As it pertains to search ranking, any factors that improve those odds is more than worth our time and effort.
Unfortunately, Time to First Byte (or TTFB) is one of those elements often overlooked -- and it's a shame because it can vastly improve those chances with the added benefit of improving our persona's experience, as well.
While Google has consistently maintained that a site's content relevancy to a search query is paramount, there are additional factors that come into play among those that are.
In other words, content is king, but experience also plays a role in the way their algorithm makes decisions.
Among other factors, sites with lower response times, better mobile experiences, and other enhancements are deemed to provide a better overall experience -- which brings us back to TTFB.
So, what is TTFB and how does it affect user experience?
TTFB is an acronym for Time To First Byte and is the metric capturing how long it takes your browser to receive the very first byte (or that very first piece of information) of a response from a web server when you request a particular website URL.
This time captures the latency of a round trip to the server in addition to the time spent waiting for the server to deliver the response.
What is latency?
The term "latency" refers to any of several kinds of delays typically incurred in the processing of network data.
A low-latency network connection is one that experiences small delay times, while a high-latency connection suffers from long delays.
If you think of the internet like a pipe transporting water, the size of the pipe is the bandwidth and the speed of the water is the latency.
The faster you get the water the better, right? The same goes for latency.
Our goal is to provide the best, most efficient experience to users with the added benefit of having that experience rewarded with a higher search ranking.
That's why marketers should strive for the lowest possible TTFB possible.
How do we measure TTFB?
The first step towards that end is understanding how to measure TTFB and the factors that affect it.
Only then will we be able to make adjustments to ensure we're within best practices.
Thankfully, there are many tools at our disposal to, not only measure TTFB, but also look at the factors affecting it. Here are a few of our favorites:
There's even one built into Chrome's Dev Tools
What are the ideal targets?
Understanding how to achieve the ideal target is best illustrated as follows:
| | |
| --- | --- |
| | Round-trip network latency of 100 milliseconds or less |
| + | Back-end processing of 400 milliseconds or less |
| = | Time to First Byte of 500 milliseconds or less |
What factors affect TTFB and how can you improve it?
The TTFB metric is affected by three main components:
The time it takes for your request to propagate through the network to the web server
The time it takes for the web server to process the request and generate the response
The time it takes for the response to propagate back through the network to the user's browser.
If you've already followed the steps outlined above and determined your site could use a bump in these areas, here are a couple quick wins available that may dramatically improve your site's response time.
1. Using a CDN (Content Delivery Network).
A content delivery network like Cloudflare, KeyCDN, or Google's own Cloud CDN is a group of servers strategically placed across the globe with the purpose of delivering static content to users much faster.
When a visitor makes a request to a website, that request is routed to the nearest possible server, thus reducing latency and improving site speed.
2. Choose the Right Host.
There are a ton of web hosts out there nowadays and each one will have one solution or another that can help reduce TTFB.
Many of those solutions require a developer get involved and others, like HubSpot, provide out-of-the-box enhancements to help keep you and your budget focused on content and your marketing goals rather than development.
Still, many websites require content management systems that can handle super customized sites with eCommerce, internal software integration, etc.
For those types of sites, I recommend looking into dedicated hosting solutions wherever possible. Some of the best on the market are:
3. Optimize, Optimize, Optimize.
Some overall web optimizations that can and should be implemented no matter where you host include:
Ensuring all your images are scaled and optimized for web. This means compressing your images down to the smallest possible size without losing quality and cropping them as close as possible to the size they'll actually display on your site. You can use a program like Adobe Photoshop to crop and optimize / compress, or an online service like TinyPNG to help with the compression component.
Reducing the total amount of outside resources your web page has to load before it can display that first byte. For example, combining all your CSS stylesheets and JavaScript files. Visit GTmetrix or Google's PageSpeed Insights, then enter your domain to obtain a complete list of possible optimizations for your site.
Making sure you're server is running the latest version of server side technology since new enhancements are constantly being made
Using built-in server-side caching and, if you're on WordPress, making sure you're also caching your pages. This will snapshot your site's pages and deliver static content rather than forcing the user to wait for the communications between the system and the database.
At IMPACT, we're constantly looking for ways to delight and empower our clients so they can delight and empower their clients / customers in turn.
Part of the success in doing so is providing end-users with the best possible experience.
Slow response times and low TTFB, great responsive experiences, and overall amazing content that speaks to your intended persona(s) are all ways to do so.
Your customers will thank you for it. Need help getting it done? Talk to us!
Free: Assessment
Does your website build trust with buyers and bring in revenue?
Take this free 6 question assessment and learn how your website can start living up to its potential.