Is it time to reevaluate your web hosting? Here's how to know [Interview]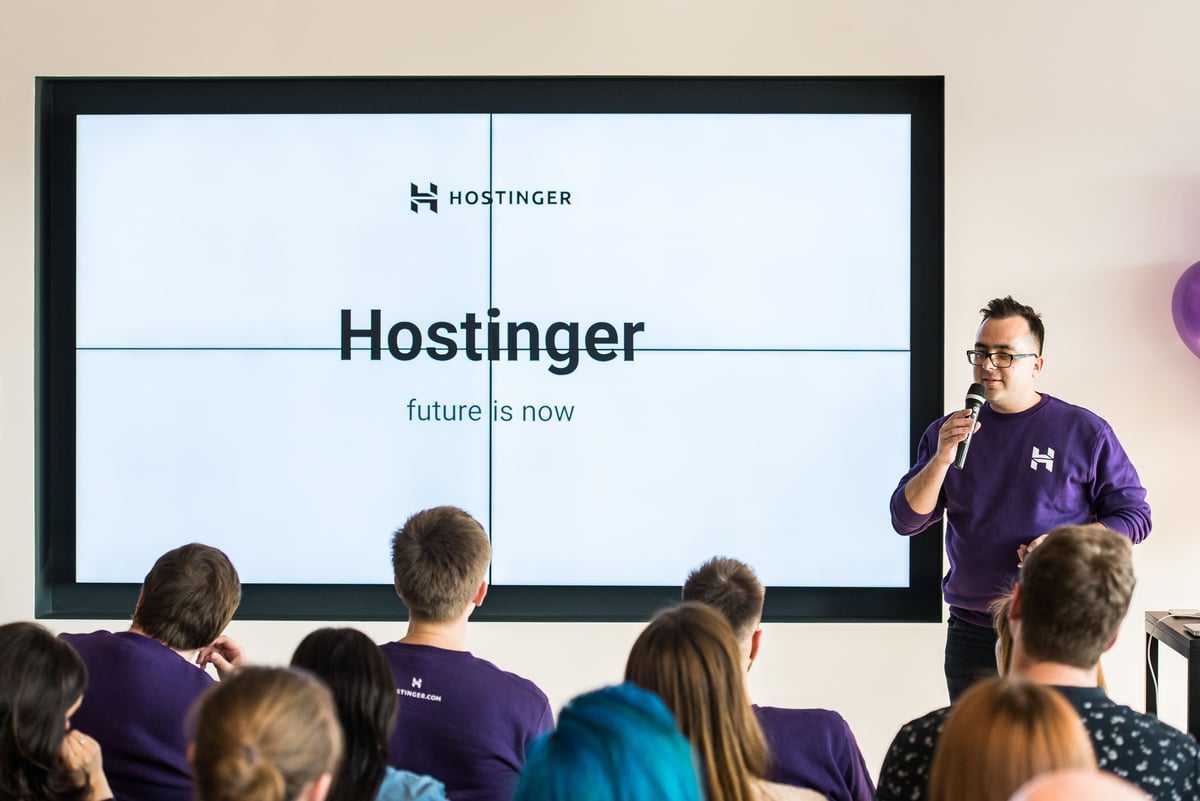 Quick, tell me who your website host is?
If you have trouble answering that question, you're not alone. Many businesses think of web hosting as "set it and forget it."
They pay the fees and don't give it another thought.
However, periodic evaluations of the service are a good idea to make sure your needs are being met, especially as your business grows and changes.
I sat with Daugirdas Jankus, head of marketing at Hostinger, a European web host, to gain some insights into what site hosting entails and what small to medium-sized businesses (SMBs) need to know.
What is a web host and what should you look for in one?
John: First off, explain exactly what a website host does.
Daugirdas: Simply put, a website host is responsible for making websites accessible on the internet.
This idea is very simple, but the execution is rather difficult.
There are many challenges to overcome to get clients' websites online and accessible 24/7, 365. Some of the most common are:
Network outages
Human error
Server failures
Storage failures
Application errors
Power outages
Usage spikes/surges
Natural disasters or weather events
John: With all these challenges, how can marketers evaluate their hosting options — and how do they know if their current service is sufficient?
Daugirdas: I think it would be fair to say that the service itself is as old as the internet, so there are many different properties to assess, starting from key performance indicators of the web hosting plan, and finishing with UI/UX of the platform and quality of customer support.
Nowadays, the internet is all about speed and performance, so starting with a performance assessment of a potential web host is always a good idea.
If potential users/clients land on a slow website, they will not convert and will not engage with the content that is put up.
The faster the website, the better the user experience. Moreover, search engines tend to rank fast websites higher. Better ranks for SEO means more business.
Picking a partner that will not become a bottleneck during your users' online journey is super important.
Checking out the average response time and uptime of the sites hosted with a potential web host may be a good place to start when vetting different providers.
There are a lot of comparison websites and articles which could really help with this, but I would recommend running a couple of performance tests yourself.
Secondly, we are living in the 21st century, so in my opinion, UI/UX of a hosting platform, and the quality of customer support should be taken into account when evaluating web hosting options.
We at Hostinger believe that users need and definitely deserve incredibly easy-to-use tools and, if something unplanned happens, it must be attended to in a matter of seconds.
The setup and launch of a first website can take up to several hours with some older generation tools. They are still really good and robust, but if you are not familiar with web development or hosting, they may be intimidating and confusing to understand.
A lot of beginner-level users benefit from our custom-built onboarding flow. We guide users through their first website setup flow and they are able to launch their website within minutes.
Overall, no matter how good the performance of your web hosting provider is from a technical perspective, you want to be sure the help is there when you need it.
So, if you are facing some performance issues, and/or getting lost all the time when trying to do something and do not get the help you need on time — maybe it's a good time to consider switching your provider.
Why re-evaluation makes sense
John: Most people think of website hosting as "set it and forget it." Is that a mistake?
Daugirdas: Sadly, I think it is a mistake. For sure, there are some things you can set and forget, but your web hosting service should be re-evaluated from time to time. Not to mention running system tests and updates periodically.
If the performance of a web host degrades, it can impact the user experience, SEO rankings, and overall performance of the website.
We know this from practice. Users have shared their experiences of trying to optimize their websites to get more speed, investing money and time in code optimization, when the major issue was their web host providers. Making a switch helped them significantly.
John: When and how should companies (re)evaluate their hosting service?
Daugirdas: Sometimes, your needs may outgrow the provider you are using.
Sometimes, the quality of the service of your provider may go down and start to slow you down. So, assessing this from time to time is always a good idea.
For instance, web hosting service providers should never be a bottleneck for company growth.
If problems related to your website (like slow speeds or a total shutdown) start to occur, slowing you down as a business, it is a good time to start reevaluating your hosting service.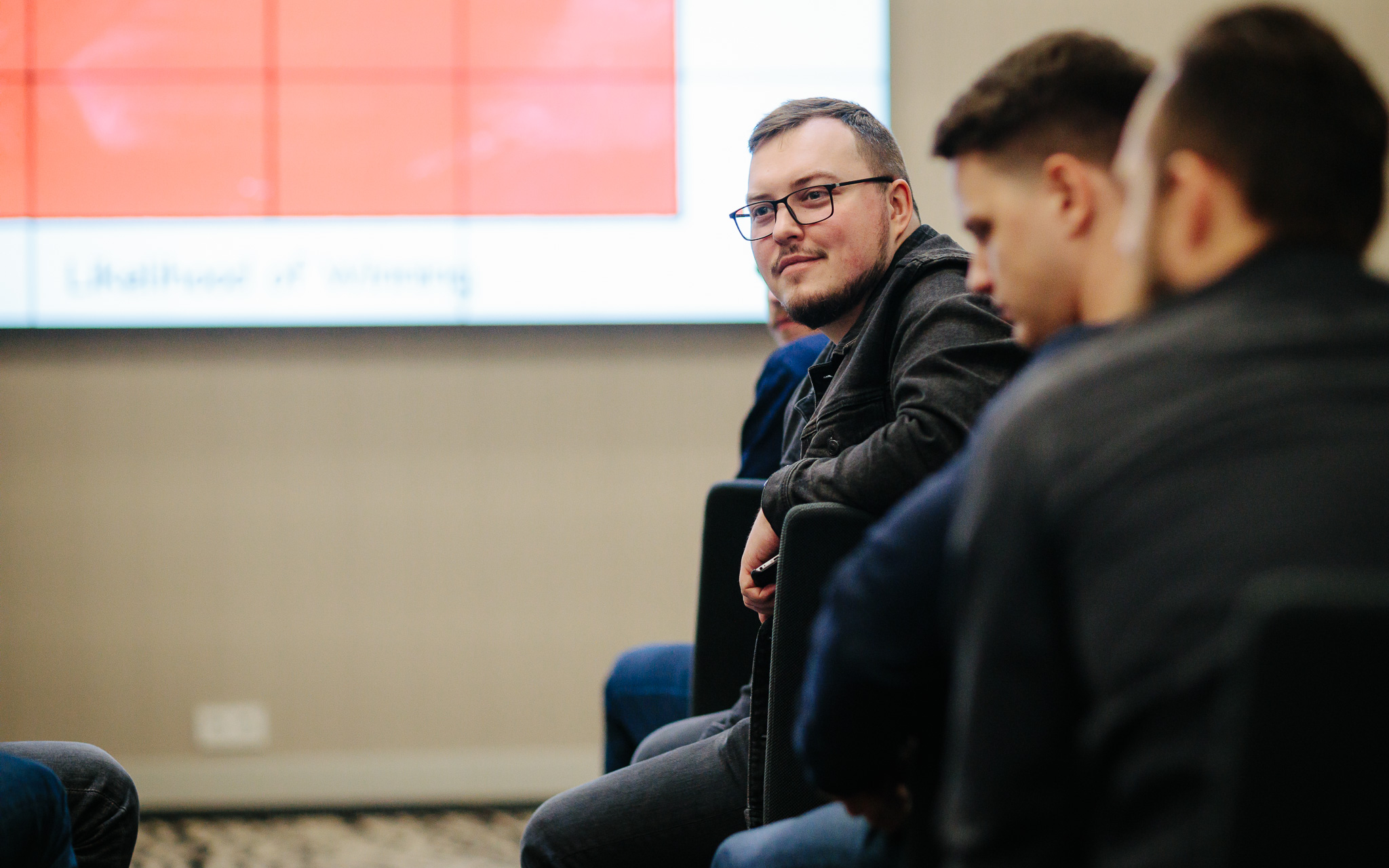 Daugirdas Jankus
The difficulty of the process of a website host switch depends on the infrastructure and complexity of the website you are running.
More complex website infrastructures like those with numerous custom-built data backup, application, web and database servers, custom CDN and load balancing solutions are harder to migrate.
The majority of providers offer assistance, however, which makes the switch even easier.
Scaling your business with a web host
John: As businesses grow and change, do their website hosting service needs change?
Daugirdas: It's definitely possible. As a business grows and evolves, your website might need to do new things. If your audience grows, perhaps you need bandwidth to service a larger audience.
If you start offering video training or services, maybe you need faster speeds and more storage. How every business changes will be different, but at each transition, it's important to stop and evaluate if your website (and its host) is still serving you effectively.
John: What makes Hostinger different from its competitors? Why is it the right choice for businesses?
Daugirdas: Here at Hostinger, the customer is always our top priority.
Everything we do, we do for our customers, and our goal is to provide the best services in terms of both performance and customer support — all for the best prices out there.
We do this by keeping our operations lean, agile, and fast.
More than half of our people work directly with end-users, and we collect lots of feedback every day and act on it.
This drives the happiness of our clients up, then, they share their experiences with their network, thus bringing more and more new clients to us.
There are many great web hosting providers out there, but we always strive to be the one that best serves to our users.
We are building our own technology. Because of that, we are able to put our hardware to better use and have a better cost structure.
What's more, we are able to deliver on our client's requests faster, because we ourselves own and develop the software that our clients use.
This makes Hostinger the right choice for both individuals and businesses because we will always do our best to help our clients grow and succeed online. That's what a good web hosting company should do.
John: Does Hostinger offer any kind of trial package?
Daugirdas: Yes, we do! All of our plans are covered with 30-day, no questions asked money-back guarantee.
We work really hard to provide the best service performance, the best customer support, and the most competitive prices — and we believe that the best way for users to actually evaluate our promises is by testing our services.
If a user is not satisfied with our services within the first 30 days, we will give them their money back.
To get started, users can visit Hostinger's website, pick a plan of their preference and get going. Our money-back guarantee is valid for all web hosting purchases.
Free: Assessment
Does your website build trust with buyers and bring in revenue?
Take this free 6 question assessment and learn how your website can start living up to its potential.