Your FAQ Treasure Map for Ranking High in Google+ Local Search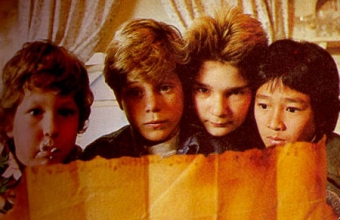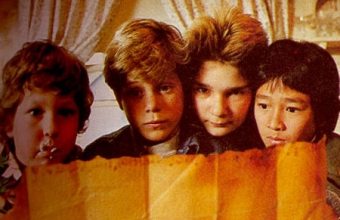 Local search is finally getting the attention that it deserves. With Ed Parsons from Google claiming that for every 3 searches, one is about a local place, the time to properly optimize your website for local search is now.
We talk a lot about website optimization in our ebook "Rank High In Google Without An SEO Agency", but when it comes to local search, there are still a lot of cloudy areas, like what's the deal with Google + Local and how companies can really capitalize on local search by ranking twice through Google+.
Today we're going to cover those questions so that you'll get a better understanding of how Google+ local search works, and then be able to use that information to your advantage.
How Can I Rank Twice in Searches By Using Google+?
It is possible for you to get your business to rank twice in Google if you add your URL to Google+. To take advantage of this, start off by using the URL for your homepage in your Google+ local listing. Then, you can build an additional sub-page that will explain the service.
By doing this, you can find yourself rank in Google Maps, as well as in normal Google search. This is great for anyone using long-tail keywords or customized categories in Google Places.
How Can I Rank in Local Search for a City I'm not Located In?
Google's really cracking the whip on this one, so you may have a bit of trouble trying to "fool" Google. For example, if you're looking for "tech gadgets Wallingford CT" would you really want a search result to pop up for "tech gadgets Hamden CT"? Probably not. If you really want to rank for a city but are located outside of that city, our best advice is to either:
Create content with keywords that will help you rank for that city (as a crude example, a blog like "why tech gadgets in Hamden CT are better than tech gadgets in Wallingford CT")
Pay for ads that will advertise your Wallingford store when people search for Hamden info
Is Using a PPC Campaign More Cost Effective than Ranking Locally?
Just to add on to the previous point, more often than not, trying to rank locally will still be the most cost effective option for businesses. That being said, it really depends on a number of things, like the type of industry you're in, what your business model is, and the amount of competition you're stacked up against.
As long as you have a strong organic strategy all planned out like we lay out in our eBook "Ten Things You Can Do Right Now To Improve Your SEO", then stick with a focus on local rankings rather than paying money for PPC ads.
Can I Rank Locally for Having Two or More Locations in the Same City?
Definitely. If you have two or more locations, the only thing that we suggest is to make sure that you have a different web page for each location.
It doesn't have to be anything big or spectacular, but having a separate URL for each location, like creating a separate page with directions to that store's location, or reviews for that particular location, will work in your favour.
In Google+ Local, is there any way to avoid having a full name displayed when leaving a review?
Reviews are great for so many reasons, but Google has decided that they'd like to have full names displayed on reviews now – which can be both beneficial and harmful to business owners. On the one hand, by having a full name displayed, the reviewer better stand by his or her word. It helps prevent silly or rude comments like many of those that you see under YouTube videos.
But on the other hand, there are certain businesses that won't be getting a heck of a lot of reviews because they don't want to be linked to that sort of business (i.e. anything in the adult entertainment industry, divorce lawyers, etc.). This is particularly true when it comes to local search and small towns where everybody knows each other by name.
Will Google Penalize Me If I Run Multiple Businesses from A Single Location?
Probably not. Many businesses are run from the same location, and Google will rank them all fairly in search. That being said, there are some things to be on the look out for.
One is that there is a possibility of having your listings "merge" and having information from one business accidentally get mixed up with the other business. The other is that if the businesses being operated are in the same industry, you also run the risk of it getting flagged as "spam".
Perhaps the best advice that we can give you is that you shouldn't ever just rely on one source to be bringing in all of your business. Google+ local is important, but it shouldn't be the "be all, end all" of your online marketing campaign. Diversify and you'll enjoy a higher and more secured ranking overall.
Free Assessment:
How does your sales & marketing measure up?
Take this free, 5-minute assessment and learn what you can start doing today to boost traffic, leads, and sales.