What is a paid ads performance fee, and how do they work at IMPACT?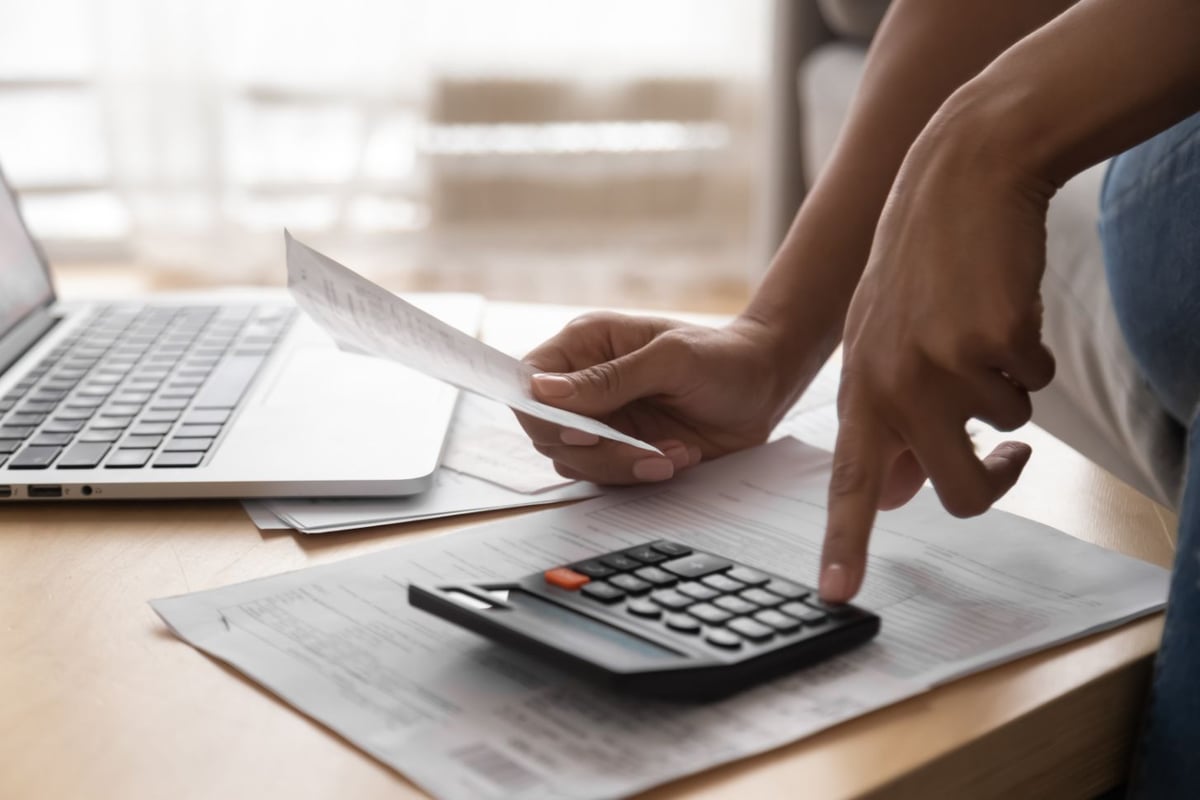 How paid ads performance fees work
What exactly is a paid ads performance fee, and what you can expect in working with IMPACT? Well, that's exactly what we're going to uncover in this video.
Now, let's dive into the details, shall we?
So you've heard about IMPACT's talented team of paid media experts, but you're also hearing a lot about a performance fee and wondering what exactly that means. And at the end of the day, you want to make sure IMPACT's performance fees aren't a sneaky agency tactic to take more money from you than is deserved.
Well whether you're new to performance fees or not, let's break it down and dive into the details about how we handle things a little bit differently.
🔎 Related: What is omnichannel marketing? (a paid media beginner's guide)
What is a performance fee?
In general terms, a performance fee is a payment made when specific actions are taken or goals are met. In the world of investments, this means that the financial advisor is paid a fee for attaining a certain portfolio performance on behalf of their client.
Similarly, in the world of paid ads, it is not uncommon for account managers to establish a performance fee based on ad account performance and goals that are met.
Some agencies offering paid ads account management will require a performance fee and some will not. There are many factors that go into deciding whether or not to use a performance fee billing model. These include but are not limited to:
Is the agency billing hourly vs a flat rate?
What kind of work is being performed for the client - just account management or strategic planning and production of ad creative as well?
What kind of expectations does the client have for the agency-client relationship and what goals are they working toward together?
At the end of the day, the goal is to develop pricing that will deliver the value you need to succeed as the client, and yet still compensate the team fairly for their work.
How do we handle performance fees at IMPACT?
At IMPACT, we treat performance fees a bit differently than investment managers and other paid ads agencies.
Our performance fees are a percentage of our clients' ad spend, not a percentage of revenue. For example, if you are spending $10,000 on ads in August and we are managing your accounts, our performance fee will be $1,500, or 15% of your ad spend.
Why is that? The way we look at it is this.
The money you spend on ads has a direct correlation to the work we need to do to keep the campaigns optimized, conduct testing, pivot as necessary, and scale intelligently.
Simply, the more you spend, the more we work.
The performance fee at IMPACT is not a bonus or a financial pat on the back for doing a good job managing your ads for you. These fees are centered around the labor of our paid media team as they work in your accounts.
We charge a base fee at the beginning of each month and this covers the work we know we will put into your account regardless of the amount you're spending on ads. From $1 to $100,000 spent on ads, the same base work in the accounts is necessary.
At the end of each month, we invoice for the performance fees, based on the final monthly ad spend as reported by the ad platforms your brand is using.
Again, the performance fee does not relate to how well the ads did, it is strictly in relation to how much money you spent on each of the platforms we manage for you.
Let's say we had $19,000 budgeted for monthly ad spend and only spent $17,500 by the end of the month.
Our performance fees are based off of actual ad spend, not budgeted ad spend, so our fees would be a percentage of $17,500 rather than $19,000.
We would be managing less spend and therefore doing less work, so we want to make sure we're able to bill accordingly. And the performance fee allows us the flexibility to do just that.
Ultimately, we charge you for the work and effort we put in. No frills or funny business.
We know that when you choose to engage with us, you're putting a lot of trust in our expertise and ability to manage your accounts.
We aim to mirror that trust by building our pricing around a philosophy of transparency, flexibility, and honesty.
So, what does IMPACT charge for performance fees?
We have two fee structures depending on your combined ad spend across all platforms (Google, Instagram, Facebook, etc).
Combined ad spend from $10,000 up to $100,000 per month
Base management fee: $5,000 per month
Performance fee:

15% of ad spend up to $29,999 plus
12% of ad spend from $30,000-$64,999 plus
10% of ad spend from $65,000-$99,999
Combined ad spend is $100,000+ per month
Base management fee: $7,000 per month
Performance fee:

The performance fee for ad spend over $100,000 is based on several factors and the complexities of your account. These fees will be agreed upon before our work commences.
Confused? Unsure how to determine what your all-in costs will be when working with us? Let's walk through an example.
You're looking to average roughly $35,000 per month in ad spend.
So we've got the easy numbers:
Ad spend = $35,000
IMPACT base fee = $5,000
Now for the performance fee.
First, we calculate 15% of ad spend up to $29,999 and we get $4,499.85. Next, we take 12% of the ad spend from $30,000-$64,999. So grab the difference between $35,000 and $29,000, which is $5,001. And find 12% of that. That is $600.12.
Now we add up all of our numbers:
Ad spend = $35,000
IMPACT base fee = $5,000
Performance fee part 1 = $4,499.85
Performance fee part 2 = $600.12
And we get $45,099.97 as your all-in expense. If you take out ad spend and look at just the agency fees, you're paying IMPACT $10,099.97 to manage your paid ads for the month.
Now we know that when we talk cost, we're also talking about competitors. Are we the cheapest paid ads option out there? Certainly not, but before you grab your wallet and look for a cheaper resource, let me explain.
Shopping for an agency is risky business. It can feel like trying to buy a new car - it's easy to have the wool pulled over your eyes if you don't know the ins and outs of the industry. Your goal is to find a great team of paid ads experts who can produce stellar results for you, and not take advantage of you financially.
And depending on the research you're doing and the rates you're willing to pay, IMPACT's rates are probably on the high side of average, which might make you want to run the other way.
But there's a good reason for our pricing.
Two key things help us stand out from the sea of agencies out there and these are two things that you absolutely need to keep an eye out for when shopping for paid ads management.
First, we are not a churn-and-burn agency who is willing to take your money in exchange for empty promises. We build lasting, valuable relationships with our clients and we go through the fire together.
Whether that means getting through COVID-19 revenue dips, adapting as a new competitor rises in your industry, or rapidly adjusting strategy due to sudden budget cuts from your c-level team, we are in it with you. And we love a good high-five on the other side.
Second, we do not trap you in lengthy contracts. We work to earn our spot on your team every single month. If you're unsatisfied with our services or you need to part ways, we just ask for 30 days notice.
Maybe you're just starting your search for an agency or maybe you're just about ready to pick a kickoff date with us. Regardless, you deserve to feel informed and sure-footed when making your decision.
If you want to dig deeper into the whys and hows of our fee structure, we are more than happy to talk with you — just shoot us a note or schedule a call.
Ultimately, why are IMPACT's performance fees worth paying?
What's most attractive to new clients is the ability to stay flexible and scale spend up or down at a moment's notice, without adjusting contracts and going through extra paperwork.
But talk to any of our long-time clients and they'll tell you that the dedication and top-tier talent that the team brings to the table every day is what makes it so easy to pay the performance fee each month.
The only way to truly understand is to dive in and get to know the team.
Are you ready?
Free Assessment:
How does your sales & marketing measure up?
Take this free, 5-minute assessment and learn what you can start doing today to boost traffic, leads, and sales.