Quick Tip: How to Gain Access to LinkedIn's Publishing Platform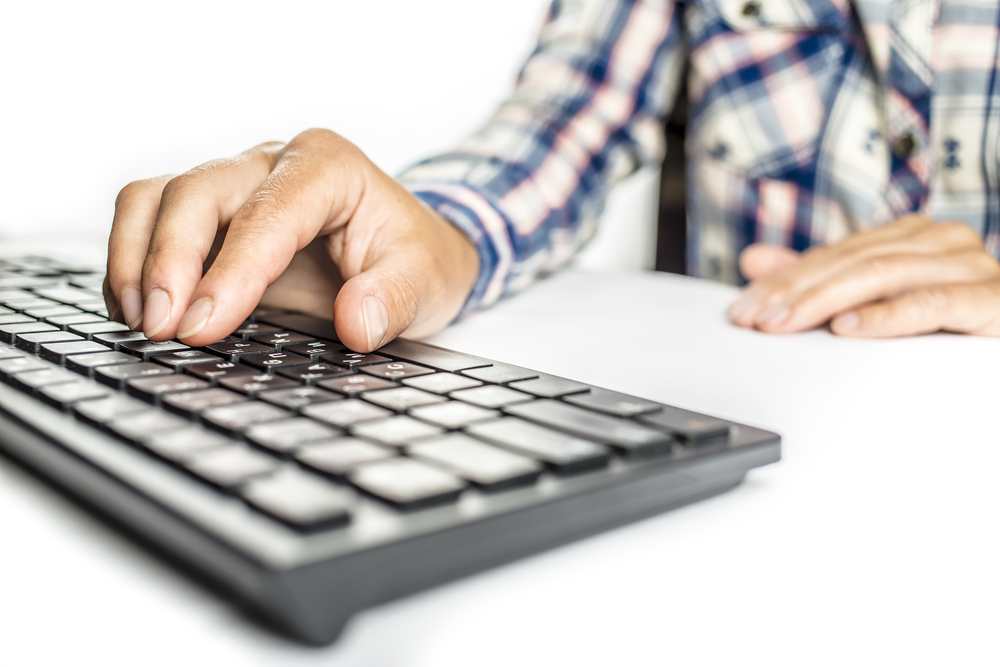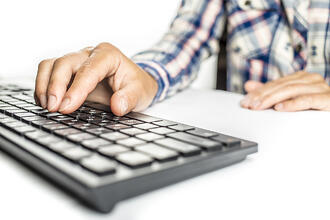 You're invited.
No, I'm not having an awesome party (unfortuately), but LinkedIn is up to something pretty cool.
If you have a LinkedIn account and you're looking to gain more authority in your industry, LinkedIn is inviting you to publish your content to their new publishing platform.
With 300,000,000+ members utilizing LinkedIn regularly, it's the professional hot spot that you can't afford not to take advantage of.
Itching to get started? Here's how to apply for access to the platform.
What is LinkedIn Publishing?
In the past, the option to publish long-form content on LinkedIn was reserved only for LinkedIn Influencers.
What's that?
LinkedIn Influencers was an concept that started back in 2012 as an initiative to provide LinkedIn users with access to insights from influential thought leaders.
Lucky for all of us, LinkedIn announced that they would be opening up their publishing platforms to everyone this past February. While the process was to roll out slowly, they began by adding several new Influencers and granting 25,000 users access to the new feature.
How to Get Publishing Access:
As they continue to roll out the update, users will receive a notification on their homepage to inform them that they have been granted access.
Think you missed the memo? You can determine whether or not you have access to the feature by looking for the pencil icon in the update box: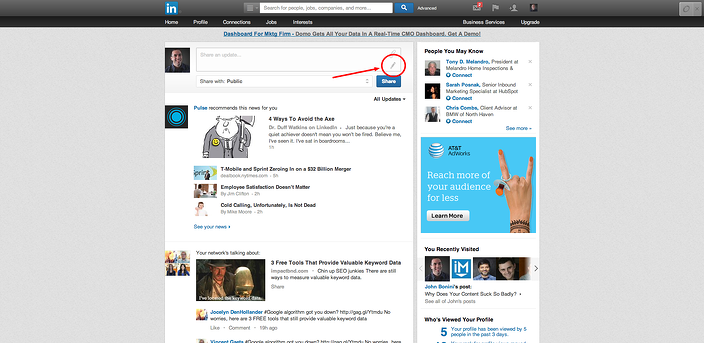 If you see it, you've got it. If you don't, you can apply for early acess here.
The early acess application looks like this: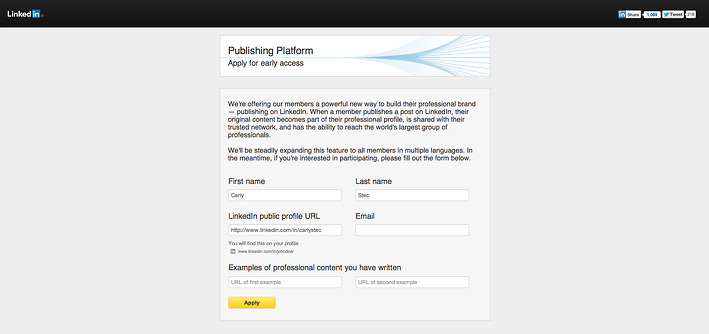 Simply fill out your first name, last name, LinkedIn URL, email, and attach two professional writing samples and you're good to go.
What to Do Once You Have Access:
The point of this update is to provide users with an opportunity to share their experience and expertise, and absorb valuable insights from others members of the professional community.
When you publish content to LinkedIn it becomes part of your profile, which contributes to your profile's credibility. Not only are you highlighting your skills and expertise, but you're actually bringing them into being.
So what should you write about?
Well, long-form posts should be designed to convey your unique professional expertise. The goal is to provide your network and followers with something that they can walk away from with some type of value or inspiration.
LinkedIn made the following suggestions to help publishers get started:
What concrete advice would you give to someone hoping to enter your field?
What your industry will (or should) look like in 5, 10, or 15 years and how it will get there.
What is the biggest problem your industry needs to solve?
What skill is essential in your job or at your company, and why?
How has your job, profession or industry changed since you started?
What else would you do if you started all over again and why?
How did you get your start in a certain profession?
Advice for career advancement in your function.
Challenges for the future of your function.
3 Quick Tips for Improved Posts:
1 - Have an opinion.
Don't shy away from taking a strong stand on your topic. The content that breaks through the saturation is the content that isn't afraid to make a little noise. However, be conscious of posting anything that may be seen as offensive to other users. At the end of the day, it's still a professional platform
2 - Add Visuals
LinkedIn has always been, and continues to be a great platform for visual content. Break up your long-form posts by including images, videos, or SlideShares.
3 - Have One Focus
While they are called "long-form posts", they're not ebooks. It's easier to capture and hold the attention of an audience when you focus on one specific topic rather than dusting the surface of 5 or 6. Once you have access to the feature you can publish as often as you like, so save your other ideas for a new post.
For more on content advice, check out this post from Daniel Roth, the Executive Editor at LinkedIn: The 7 Secrets to Writing Killer Content on LinkedIn.
Free Assessment:
How does your sales & marketing measure up?
Take this free, 5-minute assessment and learn what you can start doing today to boost traffic, leads, and sales.