Should You Insource or Outsource Your Website Developer?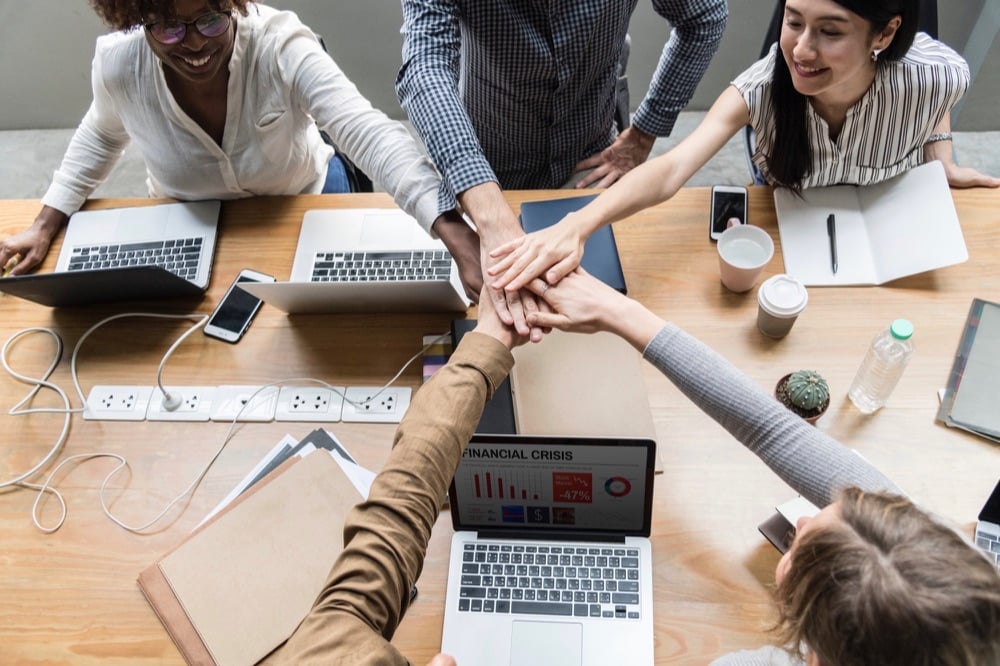 Whether you're a startup looking to develop your very first website or an established company that's in dire need of a refresh, the decision of whom should take on the development can be daunting.
In-house development team or outsource to a web dev firm?
In many cases, making the wrong decision can be costly, either because the initial cost is higher or because you don't see any return on your investment -- or both.
It's important to examine what you need and expect.
What do you want to accomplish with the new site? What does success look like, exactly? Do you have the means to measure success? What plans do you have for growth? Have you thought about a budget? How quickly do you need a return on that investment?
These are all questions you and your leadership team will need to ask yourselves regardless of which way you're leaning.
But, Back to the Task At Hand…
In general, this decision of in-house development versus outsourced should be based on a number of different factors.
You'll want to weigh the cost, timeline, efficiency, accountability, and your own capacity to handle the project either as an overseer or implementor, as all of these factors will have both short-term and long-term repercussions.
Let's take a look at each of the options more intricately with these in mind.
What Does An Outsourced Web Development Firm/Agency Offer?
Expert Support & Experience
Established firms are most certainly going to have a whole group of people to work on your project.
Here are some key roles that are likely to be fulfilled when hiring an outsourced firm:
A marketing guru with a ton of digital expertise to guide the strategy. This person will be responsible for defining target audiences and devise a way to measure success. This is a person that can take company revenue and growth goals and tell you how many visitors and subsequent leads you'll need to achieve those goals.

Next, a rockstar web designer who understands that web design is not the same as print design. This person needs to fully understand your target persona and how they use the web. Furthermore, they understand how to design ways to convert your target depending on where they are in the buyer's journey.

To keep everyone in line and watch over timeline, budget, and input from key stakeholders from the various departments, there'd also be a strict project manager. Someone that isn't afraid to push back on leadership when their focus starts to shift away from your customer, their experience, their questions, and their needs.

Next, you'll of course have a talented web developer with a thorough understanding of web efficiency and who is up-to-date with the latest best practices, accessibility requirements, code standards, etc.

They'll typically know how to implement a CMS (Content Management System) like WordPress or HubSpot to give your content implementers/creators an easy way to update your site going forward.

Mastering responsiveness is a must so your visitors can consume your content on any device and page speed, which is critical for SEO and your overall site experience.

For extra credit, this developer should also have some experience with web reporting, CRMs, and some form of marketing automation so your marketing and salespeople have access to leads making it easy for them to follow up and track them through the buyer's journey.
Efficiency
Overall, when you work with an outsourced firm, the professionals above bring accumulated experience responding to the needs of the spectrum of clients they've represented in the past, as well as, the expertise that comes from years of following the latest in web best practices.
These professionals bring a sense of efficiency that an in-house team may not.
Accountability
In a similar vein, the top agencies fundamentally understand that their success comes exclusively from your success.
They'll see themselves as partners rather than vendors. These that demonstrate this sense of responsibility and accountability are the ones you really want in your consideration.
The one drawback, which usually becomes the focal point of any buying process, however, is price.
Outsourced development firms tend to be more expensive.
I'd say if you're in a position to hire an outside firm, it's best to look at the expenditure as an investment versus an expense.
Remember that the website is going to produce or help produce income. It's not a set-it and forget-it expense.
Done right, it just might become the most important investment a growing company can make to catapult their engagement and lead generation efforts.
Here are some questions to ask/things to look for when looking to hire a digital agency:
Do you build responsive sites?
This is super important due to the increasing importance of having a site that is easy to consume on any device (phone, tablet or desktop).

Do you have a portfolio of your work?
This is probably going to cost a bunch of money and you want to make sure that your site can be molded to your brand and that the capabilities are there should you need a highly customized site.

Is there a place I can see how your previous customers felt about their collaboration with you like a bank of reviews?
Some firms have social proof and some don't but, as I'm sure you've experienced, getting any customer (large or small) to take the time out of their day to leave you a review somewhere is tough. Firms that have been successful in this typically have super happy clients that jump at the chance to express their excitement.

What are your SEO practices?
You'll need a firm that understands how important this is to your site's overall success. They don't have to get too far into the weeds on this subject but you need to know that a process/methodology exists for this.

What CMS do you recommend and why?
A content management system is the platform where you and your team are going to live when making updates to the site. It's super important that the interface you'll be provided is easy to use and far away from cumbersome. You'll want to be able to quickly assemble pages, landing pages, and forms to capture the data you want -- when you want it.

How is security handled on your recommended CMS?
Everyday it seems there's a new story about a breach in some system that's stolen user passwords and identity information so you'll want to make sure that your customer's information is safe. Aside from that, you want to know your site is going to be fully functional, lean, and mean at all times.

What is your process to ensure optimization for speed and search engines?
There is a direct correlation with page speed and customer experience. It's estimated that a page that takes more than two seconds to load will be abandoned by Google when crawling and almost certainly by an impatient customer. This is super important.

What other services do you offer to compliment your design and development?
Lots of agencies offer support services like marketing consulting, content coaching, and social media services to complement their dev services. These may be worth your while if it means you'll compound the effect it has on your new site's traffic.

What are our responsibilities to ensure we keep the build on-track?
You'll want an agency that is up-front about this and willing to guide you to success. It's important that you know how much of the work is going to fall on you and your staff. Not only will this help determine if you have enough resources to accomplish those responsibilities, but you'll also be able to weigh the effort (internal time investment, for example) against the fee you'll be charged.

How long will the project take?
You'll want a full plan in place and that cannot exist without a realistic timeline. This way you'll also be able to honor your responsibilities on time and avoid being a bottleneck that derails that plan.
What About In-House?
In the case of an in-house undertaking -- The cost may be lower, and you'll have the advantage of having people who truly know your business working solely on your project; not spreading their attention around multiple clients as an outsourced firm might.
With this, however, tracking progress, quality assurance, and management of the project is all going to fall on you and your internal team.
Even if its not their area of expertise, your team will have to jump in and high-level stakeholders will have to take this seriously and be accountable for outcomes.
You should also expect that your timeline will be impacted resulting in a longer road to delivery.
There's going to be a lot more pre-work on your team's part to research the most efficient ways to proceed in any given of the project whether it's how you'll design to your core customer or which CMS / hosting platform to use and how these will impact your site's overall success.
Are You Prepared to Bring This In-House?
Before you can decide either way, you'll need to take a hard look at your staff, their skill sets and their capacity to take on something like this. Do you have the necessary people in place? Do you know where to look if you need to start hiring?
Like I mentioned before, it is going to take a smorgasbord of different expertise to get this done effectively.
If you've got all or most of these roles filled and those people have everything they need, then I don't see any reason to look outside to get your brand new site complete.
However, if any of this feels like it's too much of a task and you're already feeling overwhelmed, then it just may be best to look for an established firm with a documented track record showing success for their clients.
And Don't Forget About Content...
One thing almost never discussed when starting a web development project is who will be producing content. This is often overlooked and misguidedly downgraded in importance.
On the web, content is king, and it's going to be your content that drives traffic to the site. For this reason, one thing I absolutely, categorically recommend is that you do NOT outsource your content production.
I know that sounds crazy on the surface, but think about it -- No one knows your company and your customers like you and your team do.
It's super important for you to take the reins and establish your own voice, communicate your corporate philosophy and how you want to speak to your customers.
Focus on them and what they need, ask and want. It's mostly about them and very little about you. If you think of a site visit as a conversation between the user and the site, then the site that has the most answers for that user will do better from the initial search all the way through to the conversion.
My recommendation is that you look to your in-house copywriters.
If you don't have any, look into hiring one. You'll want them to be fully versed in the vision you and your leadership have for the future of your company and how you communicate with your customers.
This person will have a full understanding of your company's unique value within your industry and what sets you apart from the rest. From a technical standpoint, you'll want this person to have some experience writing for search engine optimization, too, to make sure all of this amazing content gets found.
I recommend you also consider hiring someone (either internally or externally) that specializes in shooting and editing video.
Video is quickly becoming the most effective way to garner trust from your customers.
It instantly provides a personalized feel and, instinctively conveys the idea that your company is, at its core, nothing more than a group of human beings with their customers best interests at heart.
There'll also be a whole bunch of people to ensure quality assurance. You'll want to be super open to their feedback, especially any feedback that pertains to your target persona or demographic.
It's a Tough Decision...
As with any fork in the road, the same path is not best for everyone. Each company's individual needs, resources, patience, and goals play a factor in making the right decision here.
I'd go out on a limb and say that most small to medium-sized businesses should typically follow the outsource route and keep their internal teams leaner while enjoying the benefits of the experience a digital firm inherently brings.
For larger businesses, it's probably 50/50 where some will benefit from immediate gains in web traffic, leads, and revenue with an outsourced team while others can patiently grow their internal teams to meet the qualifications necessary to achieve those gains.
No matter what, first and foremost, you need a clear marketing plan with predetermined goals to ensure your new site is poised for generating traffic, awareness, engagement and even sales, in the case of an eCommerce site.
With a vision and goal in mind, making the decision is that much easier.
Free: Assessment
Does your website build trust with buyers and bring in revenue?
Take this free 6 question assessment and learn how your website can start living up to its potential.