The Science of Social Sharing: Why your Audience Shares your Content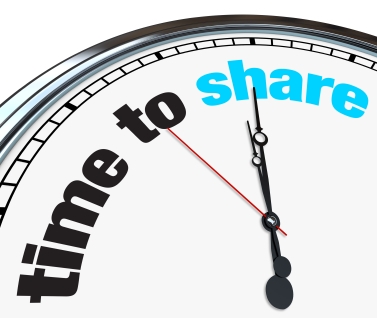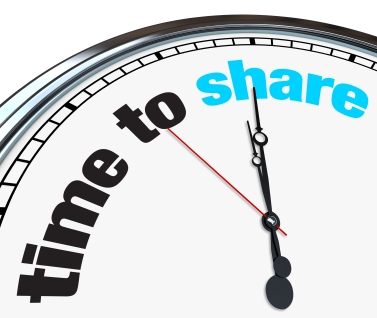 Social media marketing won't work unless your audience is sharing your content.
But what makes someone want to like or share your content? Is there some sort of science behind it?
Your target audience is no longer engaging with your brand by telling someone in person how awesome a certain product is.
We are in the digital age, where our consumers are actively engaging and participating on social media.
Individuals that share content are three times more likely to recommend a product. Keep that in mind when creating your content.
Four Reasons Behind Social Sharing
Impact of Word of Mouth
Not only do people trust word of mouth, but it's also one of the most effective forms of advertising.
According to Bloomberg Businessweek, "research clearly demonstrates that word of mouth - product or service recommendations and opinions made by friends, co-workers, or neighbors you know and trust - is still the most effective way to win new customers."
Even though it doesn't cost you much to get your audience to talk about your product or service, it's important to ensure that what they're saying is positive. Word of mouth is over 10 times as effective as traditional advertising methods.
In terms of sharing on social media, If you see someone sharing content on Facebook, Twitter, LinkedIn or Google+ it must be relevant or important. This is one of the easiest ways to promote content you think other people will find educational.
To become relevant in your industry, you need to provide others with value. And social media is a great outlet for amplifying your word-of-mouth.
The reasons why people share still holds true to a study conducted by Ernest Dichter in 1966. He concluded that the reasons why people share included:
Reach out and help others
Share humor or information
Build Relationships
Social media is the best place to find new and unexpected content to share with your audience. You can build relationships with brands and other users by sharing content and leaving comments.
Just remember, the more often you share other peoples content, the more likely they are going to share your content.
A quick tip for companies: This is a great way to build relationships with industry thought leaders and influential people. You want the content you're writing to peak the interest of those individuals and companies.
Relationship building is all about communicating and engaging with content and topic ideas both sides are interested in.
Who wouldn't want to find other people that are interested in XYZ?
Define "Our Brand"
Did you know that the content that you're sharing can actually be an indication of who you are and your personality? It doesn't just have to do with the fact that you love Chobani or BMW.
Our online profiles (Facebook, Twitter, LinkedIn, Pinterest, Google+ ... etc.) are actually digital expressions of our personality, and the content that we post and share on our profiles reflect that.
According to a poll by Harris Interactive, "nearly two in five online adults (38%) say they aim to influence others when expressing their preferences online and almost half (46%) feel they can be brutally honest on the Internet."
The content that people share, also gives companies an indication of what content or topic areas their audience is interested in.
With social networking becoming an increasingly important part of understanding target audiences, the content that they share and engage with, can give companies an indication of their personality and interests.
Consumers are no longer looking for functionality, they are reflecting on how it makes them feel.
Think about the content you share. Most of the time it has to do with being a resource or showing your funny side. Who doesn't love a grumpy cat meme or fail compilation?
Remarkable Content
This seems like a no brainer. People love to share content that's funny and relevant. And who doesn't enjoy a good laugh every now and again.
As a company, one question that might keep you awake at night is, how do you get people to share your content? Well... don't make your content about you, make it about your target audience.
What is remarkable content? What does remarkable stand for?
There are so many definitions of remarkable, but to really be remarkable your content should contain at least one or more of the following:
Is it something your target audience will want to read?
Are you providing a unique perspective on the topic that hasn't been covered by everyone and anyone?
Did you include data to help validate your point?
Are you making your readers think?
Does it look professional and provide high quality?
No one is going to share content that has spelling mistakes every five words. When posting your content to your company page, don't just write a 140 character sentence. Remember to include an image. Ensure that the image is compelling to pull your readers in. No one is going to share an article that's using a stock photo that they so many times they've lost count.
Free Assessment:
How does your sales & marketing measure up?
Take this free, 5-minute assessment and learn what you can start doing today to boost traffic, leads, and sales.