How Much Do YouTube Ads Cost in 2020? (A Pricing Guide)
Liz Moorehead also recommends this free course, Fundamentals of Social Media Marketing.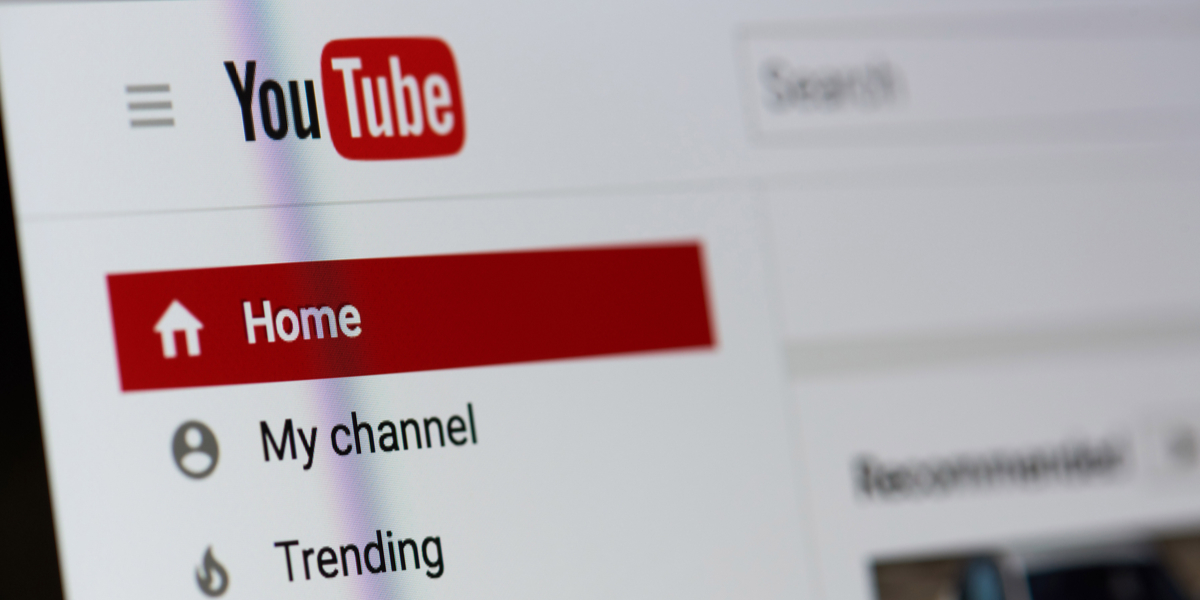 How Much Do YouTube Ads Cost?
The cost of YouTube ads is measured in a unit called CPM — "cost per mille," which means cost per thousands. ("Mille" is French for "thousand.") Currently, the medium one can expect to pay is $7.50 CPM for the average campaign.
YouTube (a Google property) is the second largest search engine on the planet, with almost 2 billion monthly users — which means YouTube ads has become one of the most coveted (and profitable) channels for paid media advertising placements.
But when it comes to YouTube ads cost, what can you expect to pay? And, ultimately, is investing in YouTube ads the right move for your business?
Well, I don't know the answers to those questions, as I am a lowly content nerd. But my dear friend and IMPACT colleague Jason Linde is one of our foremost paid media experts — with a particular focus on Google, YouTube, and so on.
So, I recently sat down with him to discuss pricing for YouTube ads, as well as his thoughts on how well it works for businesses.
Free Course: Fundamentals of Social Media Marketing
Me: OK, let's start with the big question —

how much do YouTube ads really cost

?
Jason: One million dollars. Ha — just kidding!
Before we dive into that question, I need to explain a couple of key facts about the YouTube ads platform, which informs how much YouTube ads will cost for a given company.
There are a few different ad opportunities with YouTube ads: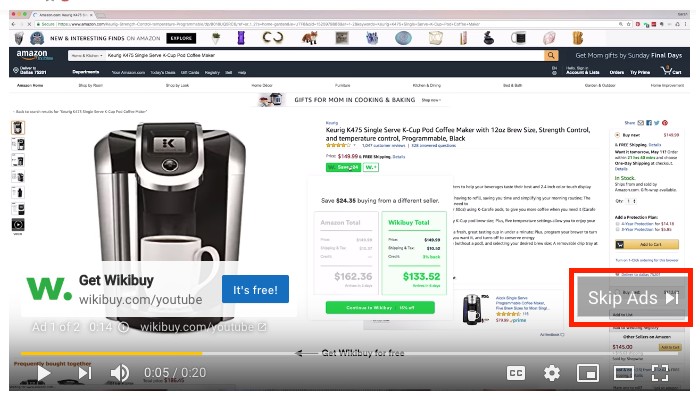 In stream ads, which are sometimes skippable and sometimes not. If your ad is longer than 30 seconds, you are charged when someone hits the 30-second mark. If your ad is shorter than 30 seconds, you are charged if someone watches the entire ad. And, obviously, if someone skips your ad, you're not charged.
Sometimes an ad may only be six seconds long — commonly referred to as a "bumper ad" — which means there's a higher likelihood of someone watching the entire ad, instead of opting to skip it, if the choice is given.
In search ads, which are displayed in YouTube search results with keyword bidding. You are charged when someone clicks to play the video. Meaning, they have to click on the search result and then also click to play the video. And you're charged no matter how much of the video they did or did not watch once they land on it.

Then there are in display ads, which display alongside a video. You are charged when someone clicks on that ad.
Additionally, YouTube does offer some options for mobile display only ads, if your goal is to only target a mobile device-based audience.
The reason why I bring these up is because, in order to understand the cost of YouTube ads — and determine whether or not it's a smart move for your company — you have to know what the different types of ads are and what triggers a charge.
In short, this is the baseline of YouTube ads expertise you need to decide if YouTube ads are worth the money or the effort.
Me: So, it sounds like the answer to what YouTube ads cost is really going to be
more of a discussion of ranges

.

Jason: Yeah. There is no definitive amount of what you will or will not spend. It depends on your goals, the types of ads you're choosing to invest in based on those goals, and so on.

With that being said, the cost of YouTube ads is measured across the board in a unit called CPM — "cost per mille," which means cost per thousands, since "mille" is French for "thousand."

Currently, the medium of one one can expect to pay is $7.50 CPM.

Much like Google Ads, YouTube ads can quickly become a money pit if you're not careful. Moreover, if you don't have quality videos to promote through these ads then, quite frankly, advertising on YouTube is rather pointless.

In fact, if you don't have quality videos, the short answer is that no, YouTube ads are not worth it for you. You need to come back when you have quality videos and a YouTube channel that's been set up properly.
Me: Well, OK. Since we're talking about YouTube ads, can you clarify specifically
what you mean by "quality" videos

? Someone may have great digital sales and marketing videos, but does that mean they're ready for YouTube?

Jason: Well, let's say you have videos on YouTube. But if your goal is to drive people toward a specific service — and those videos don't really speak to that service — you need to have those videos made first. You won't hook people or get them excited if you don't have the video content you need to drive those campaigns.

On the other hand, let's say you have four services — but you only have a video that speaks to one of those services. Well, that one video is only going to work for that one service. You can't anticipate that that one video will carry you enough to speak to all of your services.

It may sound obvious, but you'd be surprised. I have to tell people that I would not advertise for the three services that you don't have videos for. I would actually invest in creating videos at that point.
Me: What are some other
signs that YouTube ads aren't worth the cost

for a particular company?

Jason: If you don't have the ability to invest what I would consider to be the absolute bare minimum — $10 per campaign, let's say — or if your budget is super small or tight, it's not going to be worth it.

Advertising on YouTube is a lot like advertising on Facebook.

It's disruptive. We're putting ourselves in front of somebody at a time they didn't want us to be there so you have to be able to invest into it. You have to play the longer nurturing game. They see an ad, and then they go to your YouTube channel and watch three or four other videos. Eventually, they subscribe. They move onto your website, download a piece of content, and then call to talk to you about your services.

You have to have the availability of funds (again, at least $10 per campaign) in order to make that happen.

But, like I said, you can't just throw money at an old YouTube channel that hasn't been optimized. Is the messaging on your channel on point with what you want to sell? Is your YouTube "about us" section set up properly? Are your videos in-line with what you actually want to sell? Or do you only have one video on your channel, so it looks abandoned? Is your content really, really good and has a perceived value that makes it worth downloading or converting on?

This is particularly important if you target millennial or Gen Z audiences, as those two generations live and breathe video online. So, if you're not representing well on YouTube, you're missing a massive opportunity.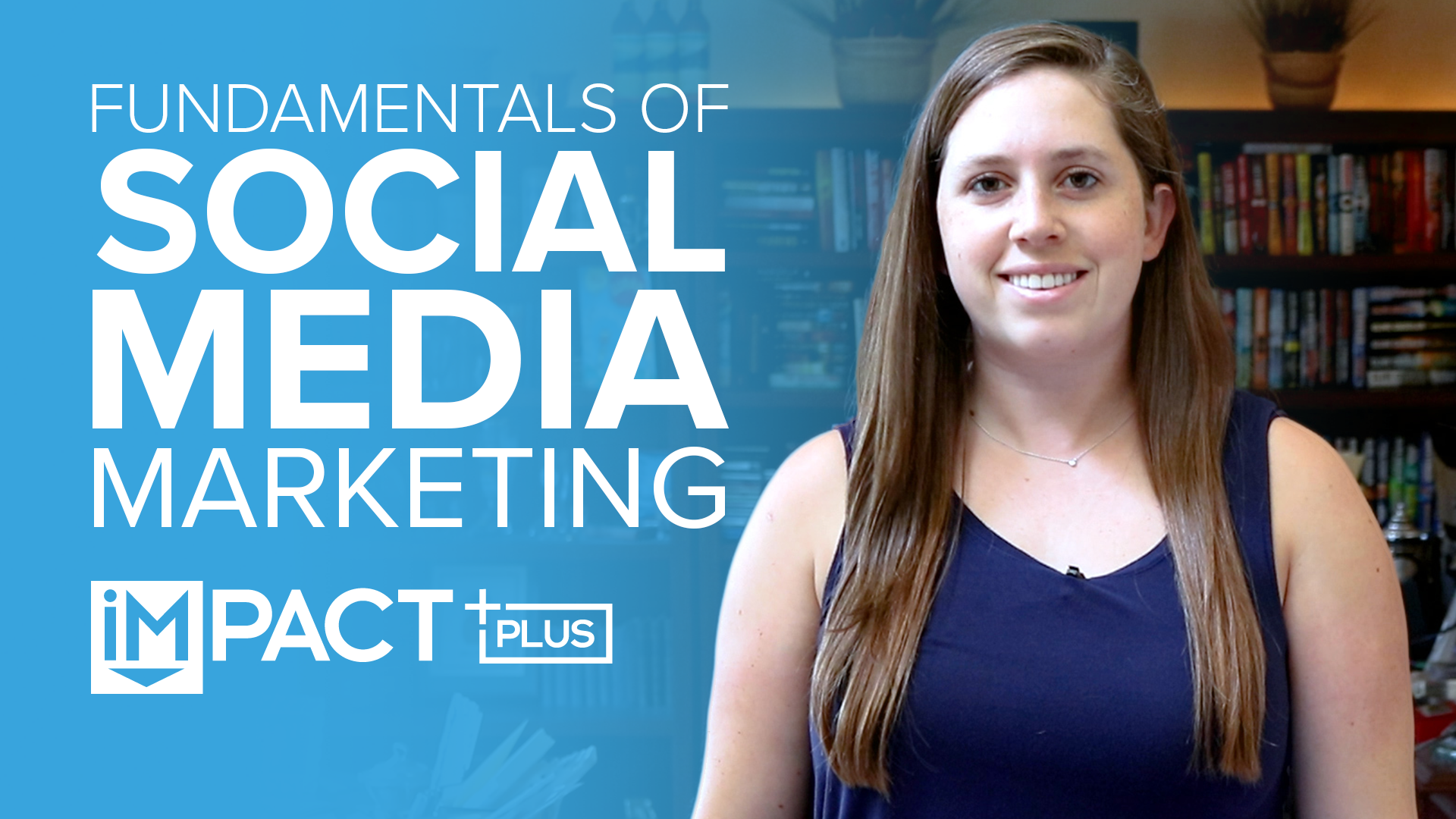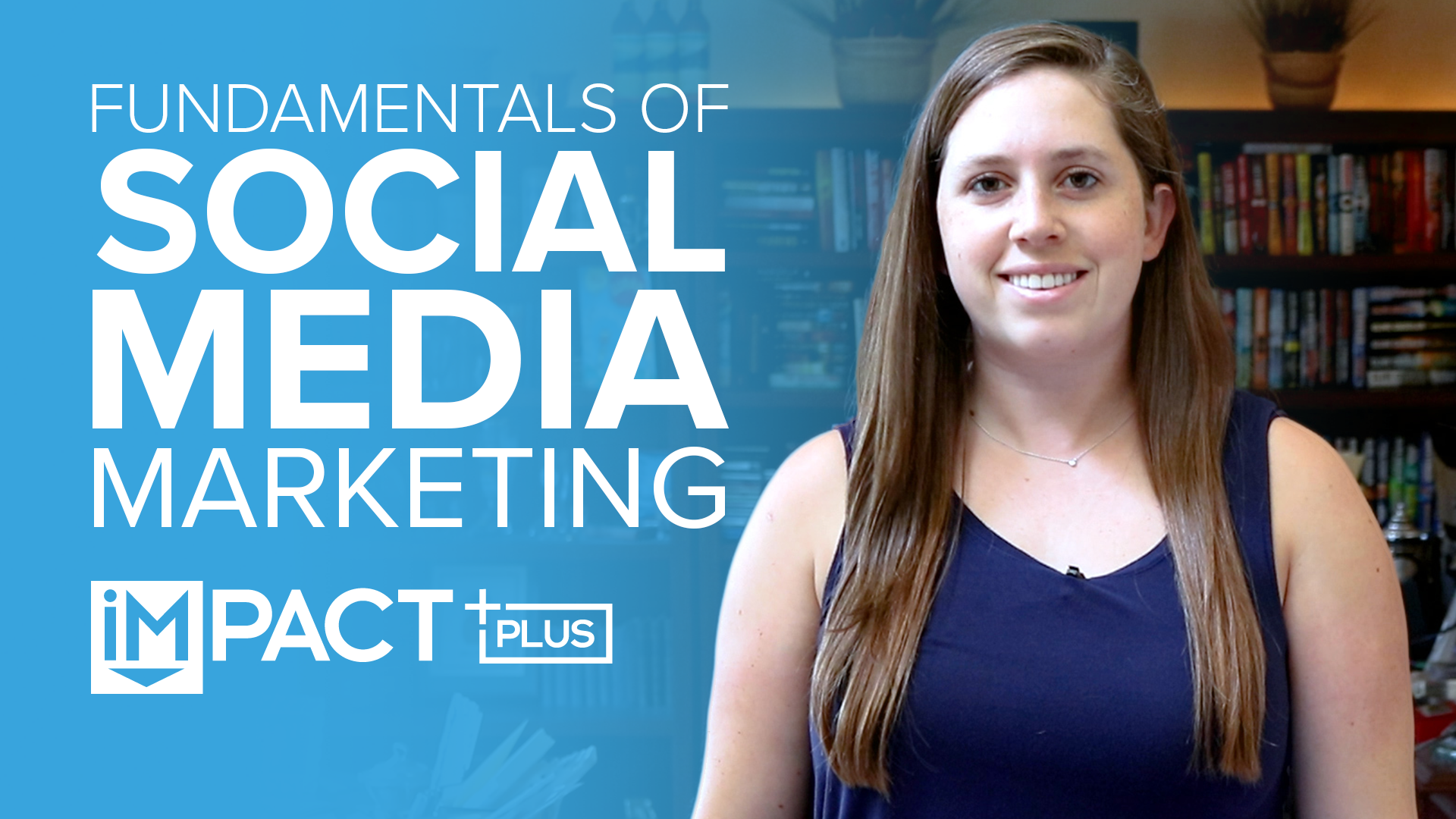 Free Course:
Fundamentals of Social Media Marketing
Learn how to use social media to successfully drive awareness and engagement for your business
In this free course, you'll learn:
How to choose the right social platforms for your business
Basic best practices for different social media channels
B2B vs. B2C practices on social media
Published on September 18, 2019