What is the best website builder for small businesses?
Daniel Escardo also recommends this free website performance assessment.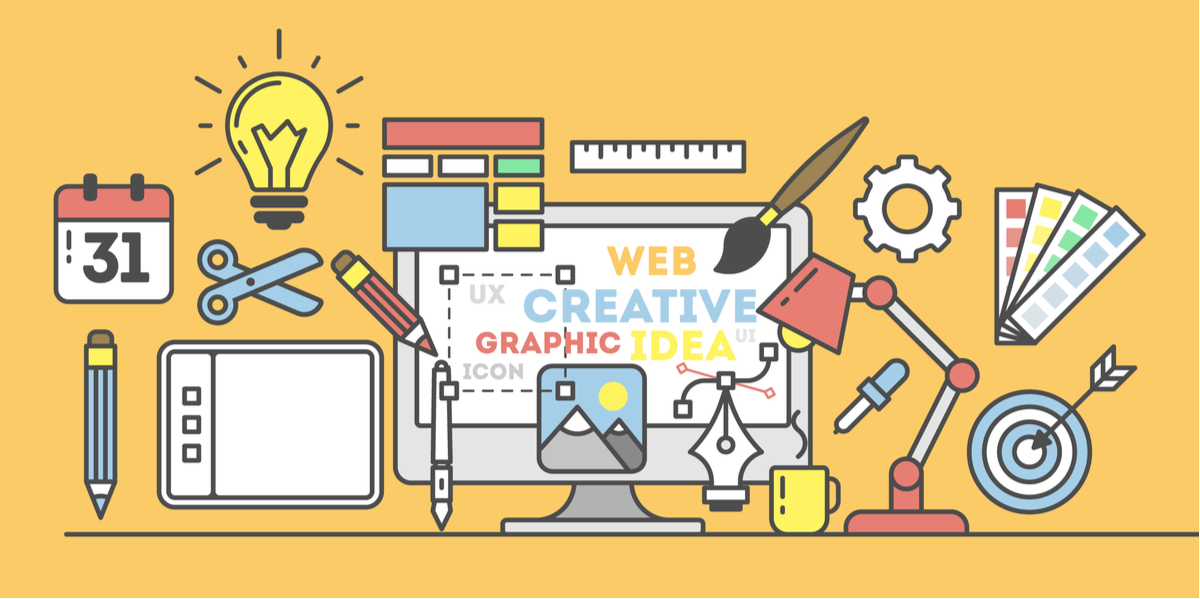 A website builder is an online software used by small businesses to produce or lay out a website design. Many do not require users to have knowledge of development and put the power of building sites within anyone's reach.
Free Assessment: Website Performance Assessment
Depending on the size of the business, there are a bunch of providers that afford easy-to-use, fast, and affordable solutions so you can get online with your small business right away.
🔎 Related: Our ultimate website redesign guide for businesses
Before we begin the task of choosing which is the best, we must ask ourselves a few important questions:
What will our new website need to accomplish?
Will we need to capture information that we'll use for digital marketing strategy purposes?
Are there any tools necessary to our specific industry that would be useful to a customer surfing the site?
These questions will help us determine our purpose — the driving force behind any endeavor. Choosing a direction without a purpose will most likely result in cost overruns and time, ultimately, wasted.
Then, once we know our purpose, we can start narrowing down which is the best for us and what our goals are vs. what is considered the best overall — which can mean a lot to the masses but little to our purpose.
Looking at all the small business website builders on the market in the same light leaves us in a "beauty is in the eye of the beholder" situation, and we want to get this right before investing too much time or effort.
Here are my top 3 website builders for small businesses in 2020
Putting this list together was no small task.
I've worked with all of these builders over the years and thought I knew everything there was to know about them.
However, as I was doing research for this article on the updated versions, I was so surprised by how much some have grown since the last time I used them.
For small business, here are the top 3 website builders in today's market:
WordPress — The Swiss Army Knife.
HubSpot — The Scalpel.
Wix — The Beginner's Katana.
In the comparisons that follow, I relied on the following factors:
Learning curve (i.e., how long it takes to get comfortable on the platform)
Affordability
Features and functionality
Time-to-implementation
Marketing analysis integration
WordPress: The Swiss Army Knife
I consider WordPress to be The Swiss Army Knife because it satisfies so many different needs built into a simple lightweight and powerful tool that currently powers over 36% of the web between their two different major product offerings.
One is their online-only builder called wordpress.com.
This builder is much like any other SaaS (Software-as-a-Service) product and requires no hosting, SSL, or development knowledge, making it a favorite of personal bloggers and small businesses with lightweight website functionality needs.
You can sign up for an account and even use your own domain, so your business can get online quickly without too much fuss, all while enjoying access to thousands of their famous plugins that extend functionality.
All of this while they take care of your security and functionality.
Yeah, I'm a fan of SaaS products.
Then, there is their open-source software offering which is represented on wordpress.org.
This is the content management system of choice for many of the design & development agencies on the planet, due to its open-source nature -- meaning it's free to use, modify and distribute. I've spent much of my 20+ year career as a developer working primarily in WordPress.
🔎 Related: HubSpot vs WordPress, a head-to-head comparison
While it's 100% free to download, modify, install and distribute; there are still hosting, domain and SSL fees attached plus it does require some knowledge of themes and plugins, what they do and what they're for.
There are many free themes and plugins to get any small business on the road to having a viable online presence, but if your site requires something super branded or uber custom, then a developer's help may be required.
This builder is meant for small businesses that want a little bit of control and a ton of extensibility.
HubSpot: The Marketer's Scalpel
Ahhh HubSpot... HubSpot, the company, is a SaaS company made for marketing teams that happens to include their version of a builder called the COS or Content Organization System.
At IMPACT we know quite a bit about HubSpot as one of their Elite Partners and we encourage serious marketers that want a sure-fire way to engage their prospects at the right time and at the right stage of the funnel to look into it.
Now HubSpot, the builder, is made for marketing professionals that want super granular analysis capabilities, lead generation, and content testing coupled with their easy-to-use COS at an additional cost.
🔎 Related articles:
It's not the least expensive option, by far, but for us marketers that rely on information to guide our next move, these tools aren't an expense but an investment.
The ability to understand and harness how your prospects and customers behave on your website is unparalleled.
This isn't Google Analytics we're talking about. This is specifically designed software to analyze what customers are consuming and where.
There are a ton of optimization features built in to ensure that your site is hyper-responsive and SEO friendly, too.
Wix: The Beginner's Katana
Wix was one of those options that truly surprised me. It is the least expensive option considering there are no additional costs except for the fee to obtain and keep your domain name.
One other eye-opening feature is their building experience. It's such a pleasure -- even for a web developer like me that wants to code everything.
It's one of the most popular options available with virtually zero coding ability necessary. You'll start by filling in your information and you can quickly put together a website using their drag and drop editor.
🔎 Related: Our 100% honest review of Wix for small business websites
It's a fantastic product for small businesses that don't require much custom functionality on their website (there is some stuff you can customize using code) or don't rely on marketing data tied to their user behavior built into the software.
Here you can get up and running in just a few steps with very little investment so it's a freakin' katana -- but, in my opinion, it's for smaller businesses looking for a simple online presence.
Get the right tool for you
Each of these choices was created with a very specific customer in mind. No two are alike and they are all viable options depending on your business size and goals.
Making an informed decision requires you ask yourself tough questions and make sure you have the full picture of your website goals before you make an investment either way.
Having an online presence for the sake of having one can actually be detrimental to your business if it doesn't address what your customer's need, want and are searching for.
You only have one chance to make a first impression and in today's market that is compounded by the fact that so many options are available to consumers at the click of a search button.
Making the right investment, however, could mean the difference between success and failure as generations turn to the web more and more seeking answers to their buying questions.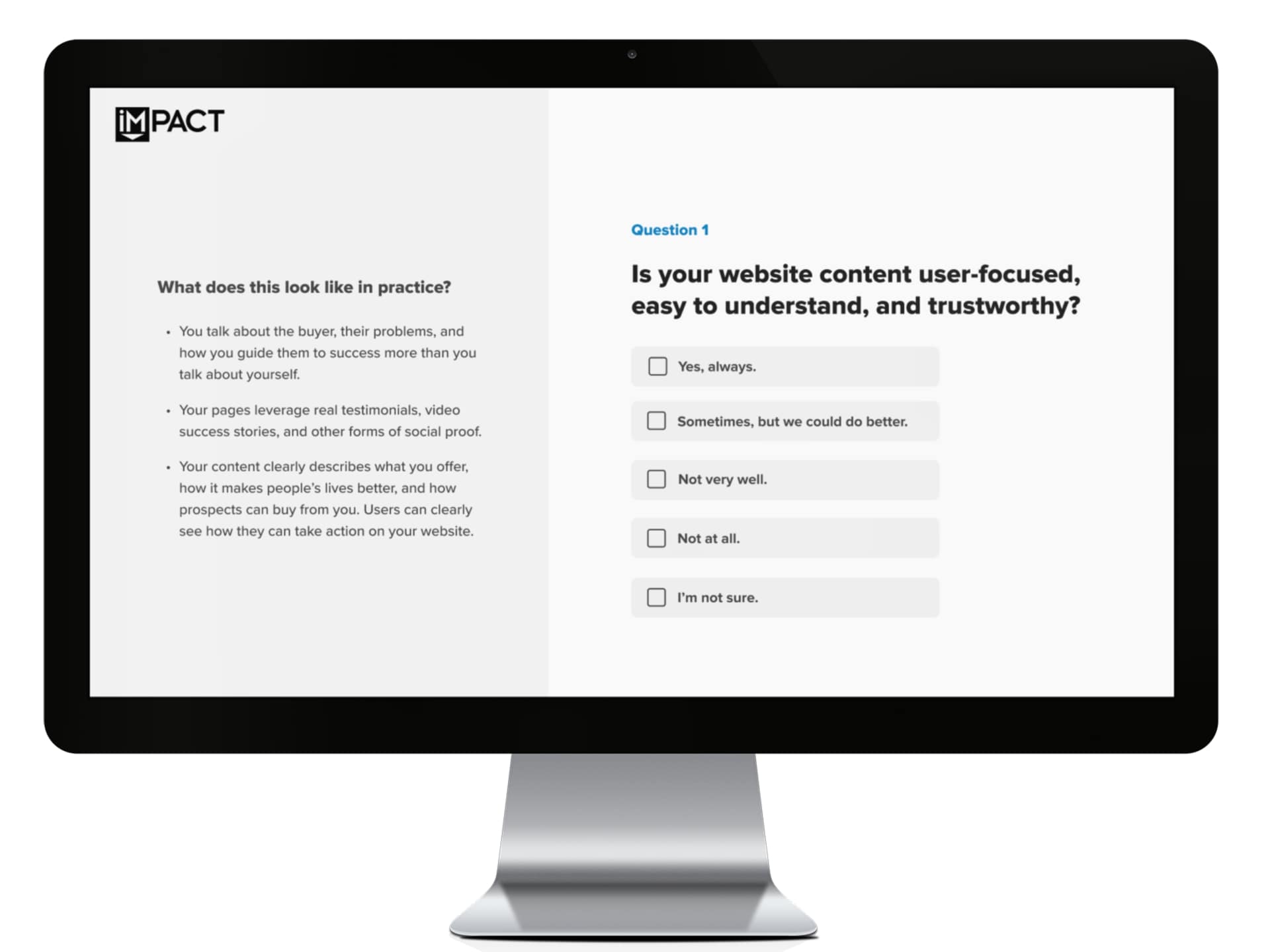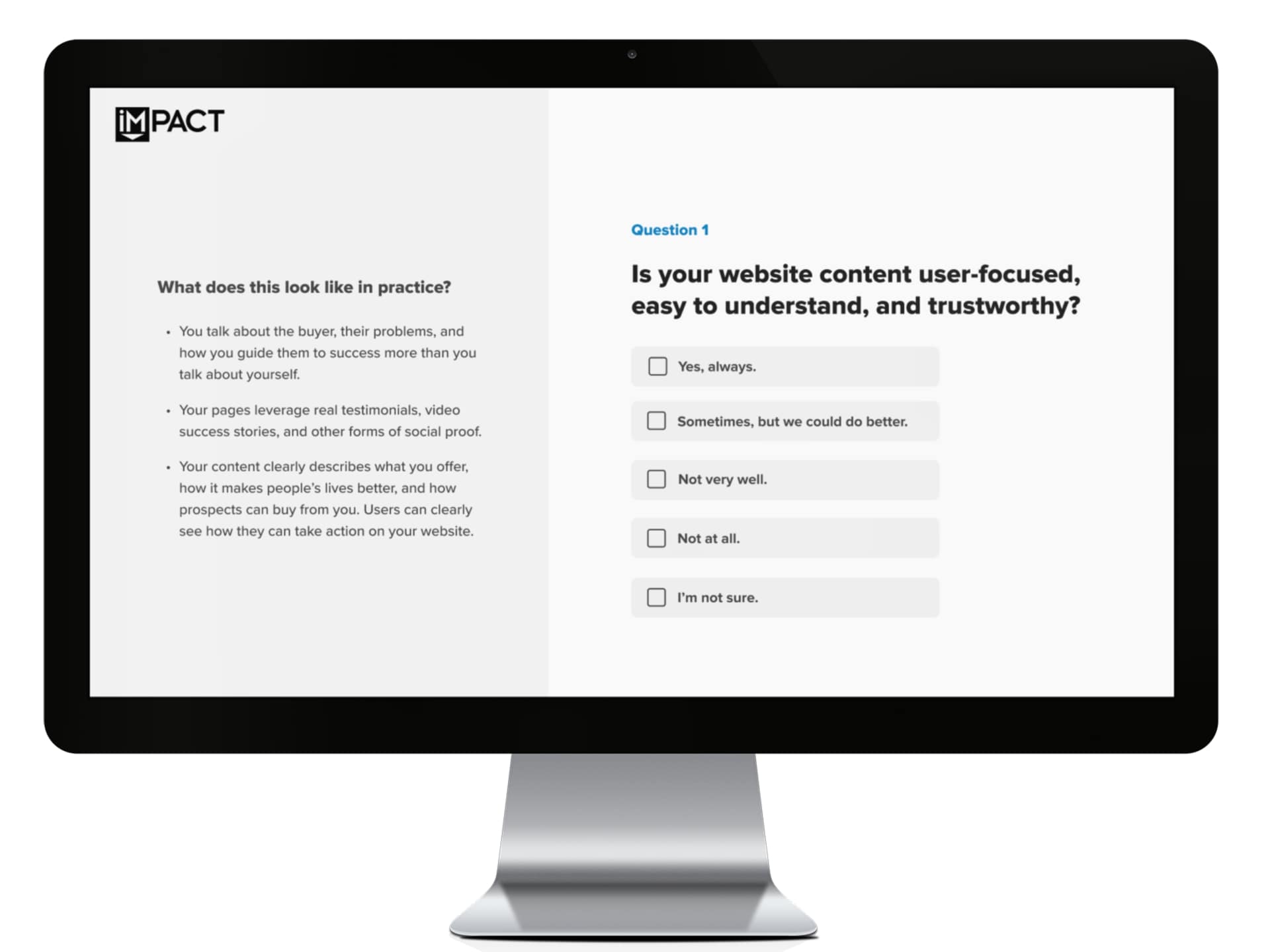 Free Assessment:
Website Performance Assessment
Does your website build trust with buyers and bring in revenue?
Take this free 10 question assessment and learn how your website can start living up to its potential.
Published on April 7, 2020