Definition of a Pillar Page [In Under 100 Words]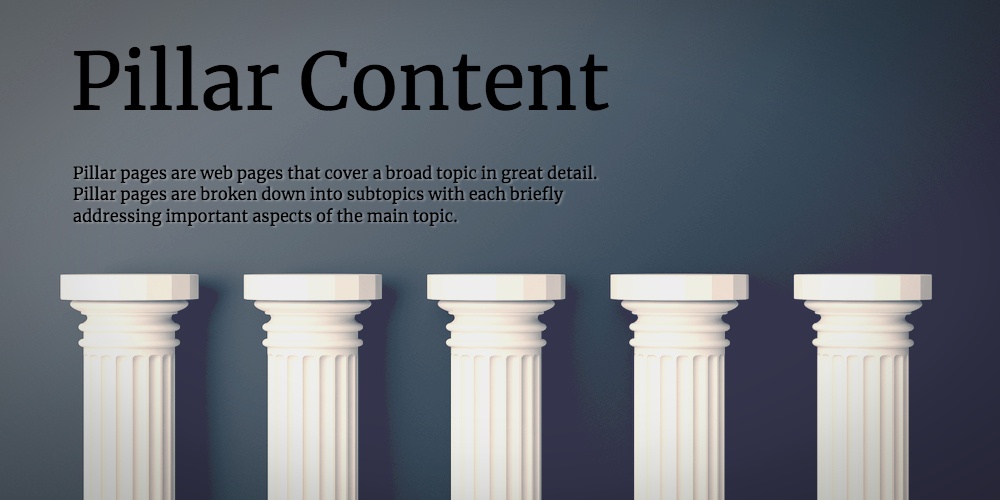 September 9th, 2017 min read
Pillar pages are web pages that cover a broad topic in great detail.
Pillar pages are broken down into subtopics with each briefly addressing important aspects of the main topic.
Each subtopic section links to a blog article that dives even deeper into the subsection's content.
These blog articles are called topic clusters.
All topic clusters link to the pillar page, and the pillar page links to the clusters.
Benefits of creating pillar pages and topic clusters include increased search visibility, more web traffic, and easier navigation for buyers researching the topic, and better site mapping.
Here's a secret: Video should be your best revenue driver. And it's actually easier than you think.
Join us on July 20 for Video Sales and Marketing World 2021 and learn from industry experts who are crushing it with video. The best part? Every tactic and strategy you'll hear about has already been proven to work … so you don't have to.
Register now with an IMPACT+ Pro membership, free for 14 days.
Hurry, early pricing expires in on July 15th!