Business website redesign vs. facelift: Which do you need? (+ video)
Before you go hunting for a web design agency, you need to ask yourself, "Do we need a redesign or a facelift?" The answer could save you tens of thousands of dollars.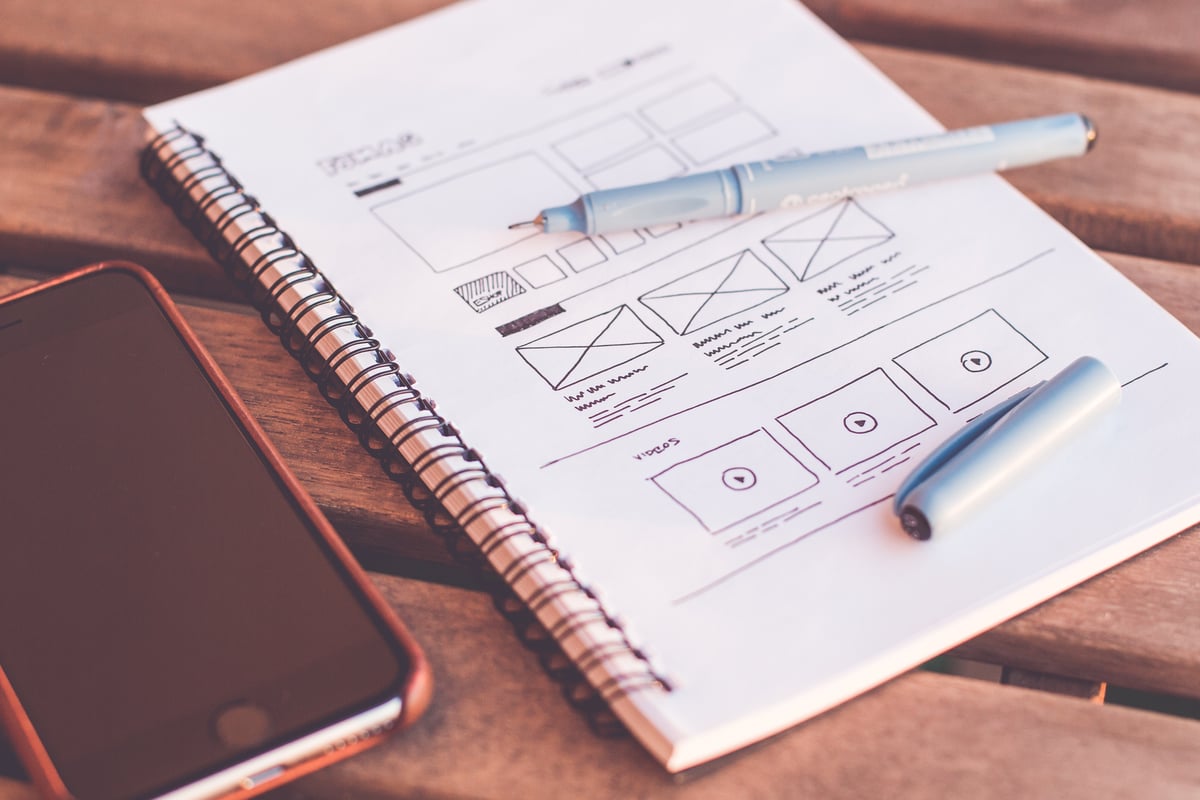 What do you really need for your website?
You know your company website isn't performing and needs... something. But is that "something" a full website redesign project, or are you really in need of a simple facelift? That's exactly what you'll learn in this video.
Now, let's dive into the details, shall we?
If you think you're in the market for a new website, make sure you're clear about what your requirements are. If your website functions well but needs some content and aesthetic updates, a website facelift might be a better option. You'll spend less and move through the process more quickly.
To understand the difference between the two, think of a home renovation project. Turns out, a website update is a lot like redoing your kitchen.
When companies are thinking about a redesign
What we often find throughout the early part of the sales process is this: what clients think they need and what they actually need are two different things — and the difference between that lack of understanding can be a lot of wasted time and energy, as well as money spent.
Before a business ever approaches a design or development agency, they should be asking themselves, "Do we need a redesign or a facelift?"
The CEO, the marketer, the sales leader — anyone who is affected by the way a company website performs should be asking this question. The problem is they often don't know they need to ask it.
🔎 Related resources:
So, before your company enters a redesign project they need to ensure that every department of the company that is affected by the website and how it performs is a part of the 'redesign' discussion. Each role may (and usually does) have different opinions, and it's important to survey each department because the way each person interacts with the website will vary greatly.
A CEO may just care that the website delivers results. The marketer usually cares about ease of use and maintenance. Sales teams usually care that there is information on the website that will speed up the sales process.
So, before you talk with an agency about helping with your redesign, understand the needs of each department.
🔎Related reading: The ultimate guide to website redesign for businesses
Are your needs related to aesthetics or functionality?
Let me use an analogy to best explain. Most people have been through a kitchen or bathroom project — so let's think of redoing your website in terms of a home improvement project. Imagine you want a new kitchen.
There are really two levels at which you could approach this project.
One would be aesthetics. You might paint cabinets, put in a new countertop and backsplash, buy new appliances. In the end, when the dust settled, you'd have a very new looking kitchen, but the basic structure would still be there. Your sink would still be in the same place, the layout would be the same. This is akin to website facelift.
Compare that with pulling everything out and taking the room down to the studs. This way, you'd be able to change where the appliances go, change the cabinets, change the whole structure of the room. You'd have to redo the plumbing and electrical, of course, along with everything else.
🔎 Related: How much does a website design or redesign project cost?
On top of that, you'd still need to buy a new sink, a new dishwasher, a new stove. You'd still need to put in a new countertop. This is what a full redesign project is like. In one case, you're just looking at aesthetics. In the other, you're looking at structure and aesthetics — a complete functional redesign.
Between these two approaches, one is more efficient and less costly, but it still might check all the boxes to make you feel like you have a whole new kitchen.
The other takes more time, is more disruptive, and costs more than twice as much.
You may find that the cost of hiring a plumber and electrician means you can't afford that top-of-the-line fridge you had in mind. After all, you need to stay within your budget.
Is a facelift more like a bandaid?
Websites will always be something that needs to be updated. If a website is going to be your best salesperson, it will always need to be refreshed with content — which is often something companies don't consider.
If they are happy with the way their site is structured and functions, it's possible that all they really need to reach their goals is a content refresh.
There are usually two things that can go into content refresh — the visual appearance, which could include updated stylization or branding, or the written and video content that converts visitors into leads.
At IMPACT, we highly suggest that you focus on answering your customers top questions right on your website. This way, you can become a trusted educational resource within your industry.
In many cases, you can do this with the website you have in place, albeit with some upgrades.
But if the structure or functionality of a website isn't helping your company achieve its goals, then you should address this as soon as budget allows.
The cost of a website facelift vs. a website redesign
A facelift is always going to be less expensive than a full redesign.
Let's say you just need to freshen up your content. Remember, content can include visual appearance, like design. You can tackle refreshing design in the existing structure of your site, And that could be done at an hourly rate.
Most agencies have an hourly rate of $175 or greater. If you ask them to scope a specific task — maybe it's just a new homepage design, along with some additional design stylization — that could be quoted relatively inexpensively, maybe $3,500 to $5,000, if they're going to give you the things to actually implement yourself.
🔎 Related: What factors drive a website redesign cost up and down?
If it's the written content that needs to be completely recreated, well that usually starts at about $5,700, and that's about a two month process for a major overhaul.
That price doesn't include things like video production, but it would give you all of the written content that you would need to be able to implement everything to give you what we consider the best example of the perfect inbound website.
Who is a facelift right for?
Most often, businesses don't know that they can just give their website and facelift and accomplish what they need to.
If a business owner can accomplish the same thing and spend a quarter of the amount, that's an exciting, smart choice. If they have control of the backend to make updates — the facelift option can be perfect. After all, we want our clients to be as self-sufficient as possible.
🔎 Related: The Website 6 features of the 'Perfect Inbound Website'
In fact, a lot of times we recommend to businesses that they reallocate the budget they thought they'd spend on a website redesign to something that will help them be more successful, such as getting the right content on their site pages.
However, if there is something major, some glaring pain around functionality, then that's when we would recommend a complete restructure. In that case, you should go with a complete website overhaul and redesign.
The cost of a full redesign
When we do a redesign, we want to help our clients get the most flexible website possible so that they don't have to rely on us in the long term.
That sort of full redesign can range anywhere from $35,000 on up to $55,000 or more, depending upon how much work they want to do themselves or how much work they want us to do for them.
🔎 Related: Which is more expensive, a 12-month website retainer or a short-term traditional website project?
Does the client want us to build every single page for them? Do they want us to put content on every single page for them? That's where pricing can really inch up, so we recommend doing some implementation in-house.
Increasingly, if your website is on HubSpot or on WordPress, you have access to the backend, and we're seeing clients take control of the implementation process. They're taking ownership — and they're saving money in the process.
The right approach for your business
If you're seeing a dip in leads or traffic, you might be tempted to throw money into a full website redesign. However, asking a few questions and really looking at functionality could lead you to realized that there is a better option.
If you have access to your website's back-end, if your site speed is healthy, and what you really need are updates, you should consider a website facelift. In the end, you'll have what feels like a brand new kitchen, so to speak, without having to overspend to get it.
Free: Assessment
Does your website build trust with buyers and bring in revenue?
Take this free 6 question assessment and learn how your website can start living up to its potential.
Score My Website
Free: Assessment
Does your website build trust with buyers and bring in revenue?
Take this free 6 question assessment and learn how your website can start living up to its potential.
Published on November 12, 2020