Subscribe
Join 40,000+ sales and marketing pros who receive our weekly newsletter.
Get the most relevant, actionable digital sales and marketing insights you need to make smarter decisions faster... all in under five minutes.
Thanks, stay tuned for our upcoming edition.
Google Index: How long does indexing take and 11 ways to get your pages listed faster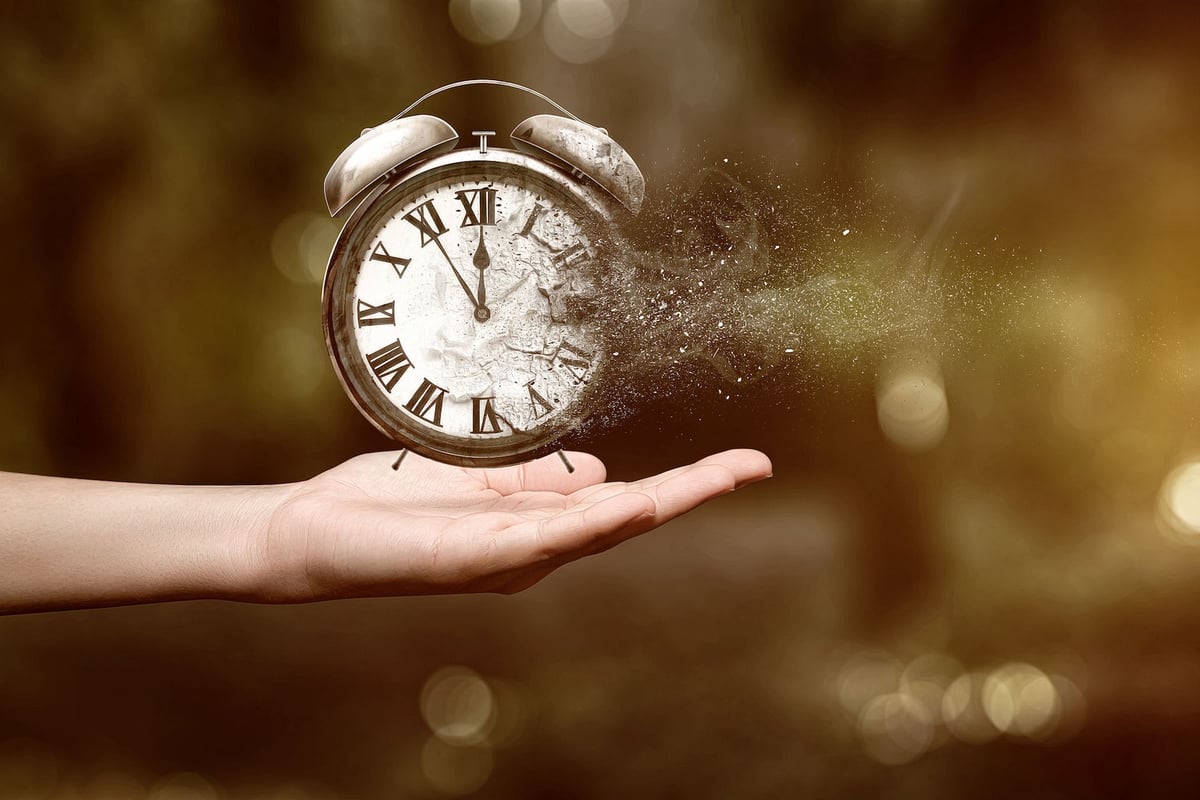 How Long Does it Take for Google to Index a New Website in 2019?
Although it varies, it seems to take as little as 4 days and up to 6 months for a site to be crawled by Google and attribute authority to the domain. When you publish a new blog post, site page, or website in general, there are many factors that determine how quickly it will be indexed by Google. For example, site popularity, whether the content is crawlable, and your overall site structure.
Google is a lot of different things to a lot of different people.
To students, it's an indispensable resource, to start-ups, an inspiration, and to marketers like me… well, it's an enigma.
Every few months when Google rolls out a new algorithm update, content writers and search engine optimization experts alike jump to figure it out and keep or even improve their search ranks.
But with so much written on the subject, it's often hard to distinguish the credible from the unreliable.
Instead of relaying the same search engine optimization research you've probably already seen on other sites, we decided to provide you with insight straight from Google itself and translate it into terms even a novice can understand.
The tech giant reports, and I quote:
"Crawling and indexing are processes which can take some time and which rely on many factors. In general, we cannot make predictions or guarantees about when or if your URLs will be crawled or indexed.

When looking at a site's indexing in Search Console, make sure that you have both the "www" and the "non-www" versions (like "www.example.com" and "example.com") verified and have a

set a preferred domain

. Keep in mind that while a

sitemap file

can help us learn about your site, it does not guarantee indexing or increase your site's ranking.



We have several Help Center articles that explain these processes:

In general, the most common reason that a site is not indexed is because it's just too new -- be patient (and ask Google to crawl and index it)!. Here are the other common reasons why a website or parts of a website might not be indexed yet:
What this means for you:
Simply put, indexing and ranking higher in Google isn't an exact science.
There's really no set timetable for how quickly your new page will be indexed by Google or how high it will climb, but hey, with the booming Google AdWords business, you can't really expect them to just hand over the secret sauce.
(Note: This article can help you setup your first Google AdWords Campaign if you're interested.)
From our experience, it can take several days, or sometimes even months for Google to index new content and even then, it is reliant on a multitude of factors, including the age of your site domain (newer websites may take longer to index) as well as the site authority your current website and/or content has.
Your site authority is highly affected by:
The amount of inbound links pointing

toward

your website

The

authority

of such inbound links (In other words, the influence and online impact of the site that linked to you. If Forbes links to you, for instance, it accounts for much more than if a local agency did the same.)

The amount of website traffic you're currently generating
Now, there's a common thread here if you haven't noticed: sharing.
Google's algorithm cares about quality content and in most instances, it finds that nothing speaks more highly of the quality of a page than the number of people sharing or driving others to it.
The more high-quality content your content, the greater opportunity there'll be for generating inbound links, shares, and as a result, increased site authority.
How to get my page indexed by Google faster
First off, I'm sorry.
I know it was annoying to hear that there's nothing you can do to ensure that your new page gets indexed by Google, and quite honestly, there really isn't anything guaranteed to get it done.
Fortunately, in recent years, inbound marketers have discovered quite a few tactics that seem to help the process along -- and in many instances even improve your search rank.
Here's a quick-hit list of tactics to try to get your page indexed by Google faster:


Submit your Sitemap to Google Search Console

(formerly Webmaster Tools)

Submit your link directly to search engines.
Link to the page from your older, already ranking pages. Linking to the page from all well-liked, related articles further signals to Google that the page is valuable.
Get other sites and influencers to link to your page:

The Skyscraper Technique

can help with that.

Create a blog and publish regularly: Websites with blogs

get an average of 434% more indexed pages

. This is an easy way to build site authority and in turn, get pages indexed faster.

Create an RSS Feed:

Once created, this should automatically update and is just another effortless way of telling search engines there's something new on your site that needs their attention.

Guest blog on influential sites, and link back to your page: This article will teach you

how to become a contributor on major publications

.

Distribute your content on industry forums or communities.
Write a press release with links toward your website/page.
Install Google Analytics: Recommended by Neil Patel, if you're having a hard time getting your site indexed, this gives Google a little heads up that you're active. Not to mention, Google Analytics is a great way to track several critical marketing metrics.
Share your content on social media.
How to create higher ranking content
To help your content rank higher once it's indexed, here are a few data-backed tips:
Make the URL shorter

: URLs ranking #1 have on average 50 characters or less

Add Content Types Your Competitor Does Not:

Include graphics, animations, interactive elements, video, etc. Interactive content converts 2x better than static.

Create a Better Title:

Click-through rate has a .67 correlation with ranking.

Make it Easier to Read:

The average Flesch Readability Score of content ranking #1 was 76.6 (easily understood by 13-15-year-olds).

Structure It Better:

People want content that is easy to digest and understand. 78% of the time, #1 ranking content had bulleted lists.

Make the Font Bigger:

On average, pages ranking #1 had 15.8px font.

Make it Faster:

On average, pages ranking #1-2 had the smallest max image file size of the top 30 results.

Make it More Visual:

The average #1 article has 9 images.

Source Professional Photos:

High-quality images get 1215 more shares.

Include an Image Every 75-100 Words:

These articles get the most shares.

Incorporate a Tall Image:

The average #1 page has 12,000 pins, and 800px tall images get 575 more pins than average. Tall images (like infographics) also make it easier for outside sites to link to your content.

Link Out:

Sites ranking #1 link out 50% more than those ranked #10. Reaching out to 3-5 people mentioned on your post can also increase shares 3-5x.

Make it Longer:

The average #1 page has 2,416 words.



Free: Assessment
Does your website build trust with buyers and bring in revenue?
Take this free 6 question assessment and learn how your website can start living up to its potential.