How much does building a self-selection tool on your website cost?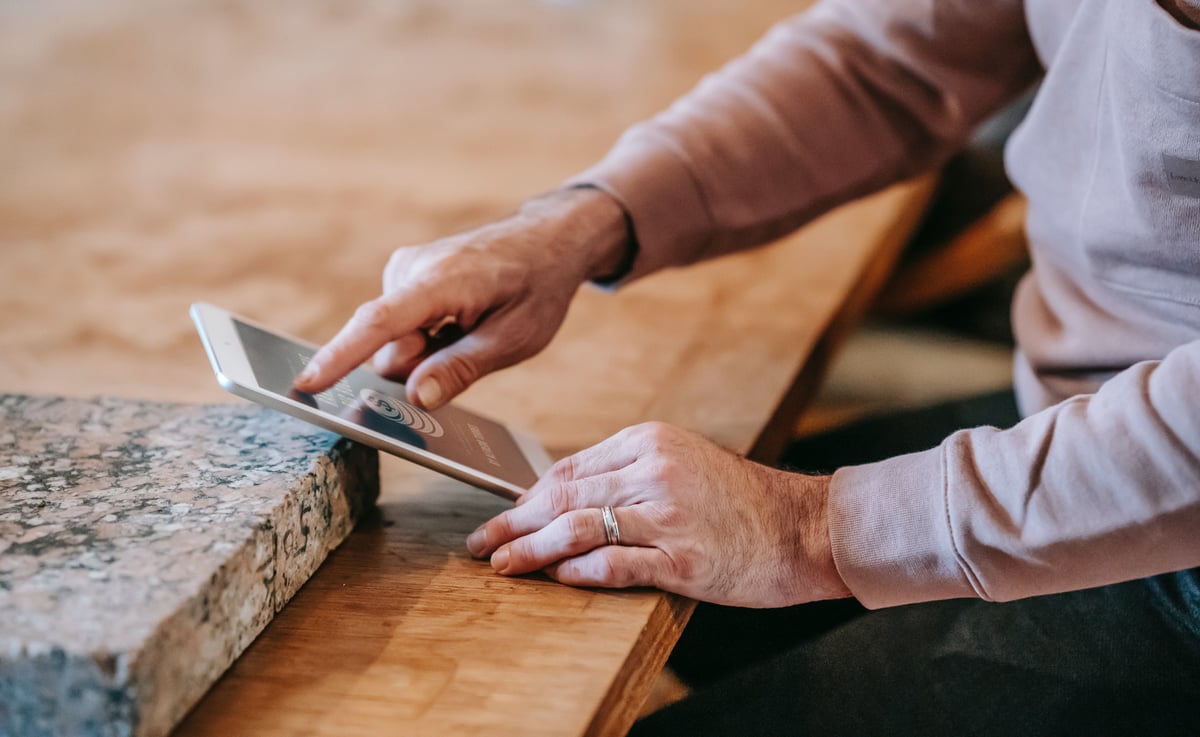 Buyers in the digital age have certain expectations. Marcus Sheridan, IMPACT partner and author of They Ask, You Answer, explains that buyers want a fast, personalized, and easy buying process — a process that they can ultimately take ownership over.
79% of users will go on to other websites if they don't find what they are looking for. And with Marcus' wise words and this supporting statistic, we discover what is described as the essence of self-selection.
Join the IMPACT coaches for a deep dive on a new topic every month in our free virtual event series.
Self-selection tools offer a fast and easy path to conversion by providing users with a way to engage with the brand and identify the most important buying information on their own.
From color-match makeup quizzes to guided site builders, bands of all types have implemented self-selection tools in some form.
🔎 Related: 7 killer website self-selection tool examples for businesses we adore [+ video]
But frankly, they don't come cheap.
Given self-selection tools require a good bit of strategy and development, the cost can high. In this article, we'll break down what goes into the cost of building a self-selection tool and how to do it most cost-effectively.
But why do you need a self-selection tool?
We don't call them tools for nothin'.
Depending on the type, self-selection tools allow users to:
Filter, sort, or search for their desired product or service

Self identify

or qualify themselves for a product or service
Calculator or quote products or services
Build or design a custom product or service
In other words, they help facilitate a customer's experience on your website.
When you're publishing regularly and following They Ask, You Answer or even offer a variety of services and products, there's likely a lot of information on your website for a prospect to discover and read through.
A self-selection tool helps cut through the noise by showing a user what's most relevant to them, speeding up their journey to conversion or purchase.
In fact, the improved user experience these strategic and intentional tools can provide can help brands boost their conversion rate by 400%.
(Note: We won't go into much detail about the types of self-selection tools in this post, but if you're looking for more information, we've got you covered.)
Furthermore, in most instances, the information collected could be used in your marketing and sales efforts in the future.
For example, if your tool helps users narrow down their search to specific services or products, can you use that service or product information in drip campaigns. Or, a salesperson could use the results for a calculation or configuration tool in their sales process with a buyer.
So, how much does building a self-selection tool cost?
The type of tool needed to provide your future buyers with a seamless self-selection process can vary drastically in regards to planning and cost, especially when it comes to the actual development of the tool.
But, in general, brands can expect to spend a range anywhere from $5,000 to $15,000 on average.
Much of this range does depend on development which depends on a few factors. We tapped IMPACT's Senior Developer, and Self-Selection Tool dev guru, Tim Ostheimer to help us understand why self-selection tools cost what they do.
According to Tim,
"Self-selection tools are usually the most technologically complex parts of websites we build. The entire experience must be meticulously planned and crafted in order to create a tool which is valuable for users as well as the company."
Here are the three main factors that can dictate its cost.
1. The type of tool
Before getting started, brands should try to identify ways to simplify, streamline, or enhance the information potential buyers are looking for. What can help them take charge in their buyer's journey?
Brands should take a deep dive into their products or service lines, the actual sales process, and even the user flow on their website to see where improvements can be made or experienced can be enhanced.
If potential buyers are frequently asking about which products or service lines are best for them, then perhaps a tool to help them self-identify the perfect service match would enhance their buying experience.
If you offer a SaaS product that can be complicated, perhaps you can have a tool helping the user get set up.
Starting with a clear strategy of what needs to be done is the first step in the right direction of building out a self-selection tool. With a clear strategy and goal in hand, you should be able to determine which type of tool is necessary to help you meet your goal, which will then help determine its cost.
For example, a tool that provides a custom product package recommendation will often require more budget compared to a tool that helps users narrow down their search of products because there are more steps, and logic involved to make that recommendation,

The type of tool then dictates the logic needed to make the tool function, which brings us to the next cost variable...
2. The logic
A tool that requires a series of questions or required inputs and performs back-end calculations or scoring to generate helpful and accurate results will require a bit more development work.

The formulas, algorithms, or calculations again vary based on the tool, but these components should be present in the tool's logic.
Tim explains that the logic, "might involve complicated math equations, categorization and assigning scores to responses, or a branching experience which sends users down different paths depending on what they select. Sometimes it might even be a combination of all of that."

Most often, tools with complex logic and scoring calculations will need to be custom-built, leading to the need for a larger budget.
3. The "where"
Where the product is being built or hosted can dictate the labor and thought involved to build it, thus influencing overall cost.
Depending on the type of tool and logic needed, a brand can opt to build a tool from the ground up on their existing web host, allowing for more flexibility and customization. This build-from-scratch approach can be beneficial for brands who have a very specific tool logic in mind or want more control over the UX and branding, but the price tag associated with these more customized approaches can sometimes seem overwhelming.
Fortunately, for those who just want to get a tool up and running to help their users self-select and free up the sales process, brands can opt to work to go in the third-party platform route. Vendors like Outgrow and Roobrik allow users to create step-by-step self-selection tools on ready-made templates.
These tools typically don't require much development work aside from dropping a script into your site because they are essentially pre-built templates that all you to swap in or out questions or filtering options.
These tools can seem like a good option to ease into the world of self-selection tools due to easy setup and low upfront cost (Outgrow is actually free to get started with and can cost as little as $14 per month depending on the plan you select), however, Tim points out that they can also lead to higher long-term costs.
"Most third-party services involve ongoing costs such as a monthly or annual fee or even a cost based on page view or conversion. This means that while the initial budget needed to get started is relatively low, over time you may end up paying a lot more than you would to have a custom one built."
How to keep your self-selection tool cost low
Think ahead. Knowing exactly what you want to accomplish with your self-selection tool upfront, before design and development is not only key to staying on budget, but to avoiding issues in the long run.
For example, when planning your self-selection tool, make sure you can answer the following questions to avoid costly disruptions and delays:
Do you know the strategy and end goal of the tool?

Example: What current buyer experience are you hoping to improve?

What type of self-selection tool will this be?

Example: Will users be answering multiple-choice questions, or do they need to select filtering options?

Do you have your logic locked and loaded to hand over to a developer?

Example: Will your developer know what results should be presented to the user based on any variation of answers given?

Do you know where your tool is going to be built?

Example: Will it be built in a third-party vendor and embedded on your site or will it be built in your CMS?
Trying to change strategy, logic, or design requirements later, specifically once the tool hits development, could mean wasted design and development time, and disruptions to the tool's tracking and overall functionality.
Tim explains:
"Once the tool has been completed, changes to the logic is something that should always be avoided unless absolutely necessary or unless the developer was able to build it in a dynamic way that allow for it.

This is because the revisions involved can be significant if the overall structure of the data needs to change. If the tool has already been published and is in use, any changes could also invalidate previous results or cause issues with tracking that information."
Ultimately, not having the above details dialed out upfront prebuild can translate into lengthy delays, more money needed than originally planned, and a tool that users nor internal teams find valuable.
So, is it worth it?
Considering all we know about buyers today and their desire to be in the know and in control of their buying decisions, self-selection tools are a powerful asset in any brand's digital sales and marketing mix.
At their essence, allowing users to self-select their way through your website makes for an improved buying process that's faster, more personalized, and friction-free — or what we at call this a "touchless sale."
It's likely we'll see brands take more advantage of the countless possibilities these tools have to offer to their buyers and brand, but it's important to remember that a tool is only as valuable as the strategy and logic behind it.
If your brand has identified a gap or friction in the buyer's journey, created a strategy with a solid end goal, and mapped out logic to back that strategy up then you'll be on the right track for self-selection tool success.
Looking for some self-selection tool inspiration, check out these killer website self-selection tool examples for businesses we adore.
Join the IMPACT coaches for a deep dive on a new topic every month in our free virtual event series.
Published on April 8, 2021