What a New Self-Selection Tool for Your Website Will Cost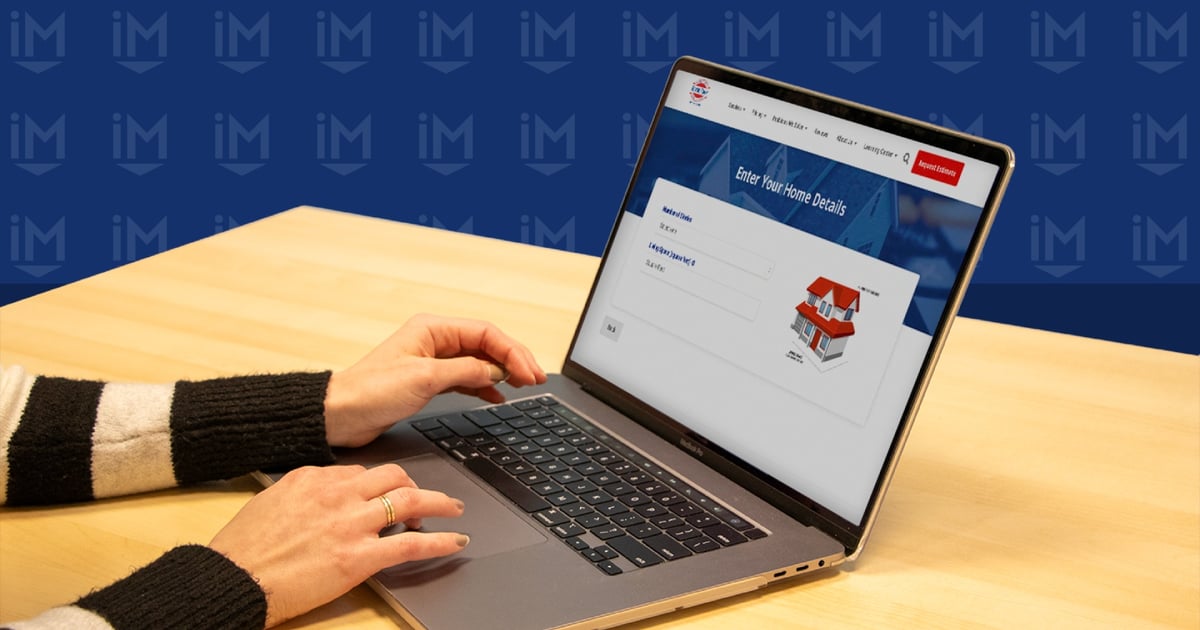 Self-selection tools vary in scope and complexity, but you can expect to spend $7,500-$20,000 for a custom-built tool for your website.
Buyers in the digital age have certain expectations. They want a fast, personalized, and easy buying process — a process that they can ultimately take ownership over.
79% of users will go to other websites if they don't find what they are looking for.
Self-selection tools offer a fast and easy path to conversion by providing users with a way to engage with the brand and identify the most important buying information on their own.

From color-match makeup quizzes to guided site builders, bands of all types have implemented self-selection tools in some form.
But frankly, they don't come cheap.
Given self-selection tools require a good bit of strategy and development, the cost can get high.
Below, we'll break down what goes into the cost of building a self-selection tool and how to do it most cost-effectively.
Do you need a self-selection tool?
Depending on the type, self-selection tools allow users to:
Filter, sort, or search for their desired product or service

Self-identify

or qualify themselves for a product or service
Calculate or quote prices of products or services
Build or design a custom product or service
In other words, they help facilitate a customer's experience on your website.
(source: RetroFoam of Michigan)
A self-selection tool helps cut through the noise by showing a user what's most relevant to them, speeding up their journey to conversion or purchase.
In fact, the improved user experience these tools can provide can help brands boost their conversion rate by 400%.
And then, once someone converts, your sales team can use information from the tool to have a more focused conversation with the prospect.
So, how much does building a self-selection tool cost?
These types of tools can vary drastically in regards to planning and cost, especially when it comes to the actual development of the tool.
But, in general, brands can expect to spend anywhere from $7,500 to $20,000 on average for custom-built tools.
Much of this range does depend on development, which depends on a few factors.

Self-selection tools are often the most technologically complex parts of websites the IMPACT team builds. The entire experience must be meticulously planned and crafted in order to create a tool that is valuable for users as well as the company.
Here are the three main factors that can dictate its cost:
1. The type of tool
Before getting started, brands should try to identify ways to simplify, streamline, or enhance the information potential buyers are looking for. What can help them take charge in their buyer's journey?
Take a deep dive into your products or service lines, the actual sales process, and even the user flow on their website to see how the experience could be enhanced.
If buyers struggle to understand which product is best for them, you might need a selection tool that helps them identify their needs and budget.
If want to learn about customization, an interactive or AR-based tool could be best.
If you welcome a lot of first-time buyers with limited knowledge of the industry,

a

simple learning center

could be the thing.
If budget is the biggest issue, it could be a pricing calculator.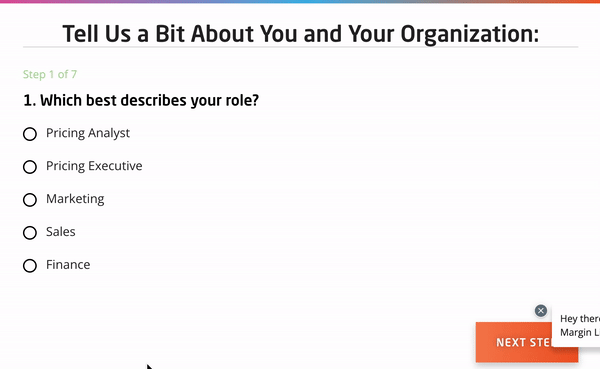 (source: Pricefx)
With a clear strategy and goal in hand, you should be able to determine which type of tool is necessary to help you meet your goal. In general, of course, the more complex the tool, the higher the cost.
The type of tool then dictates the logic needed to make the tool function, which brings us to the next cost variable...
2. The logic
A tool that requires a series of questions or required inputs and performs back-end calculations or scoring to generate helpful and accurate results will require more development work.

The formulas, algorithms, or calculations again vary based on the tool, but these components should be present in the tool's logic.

This could involve complicated math equations, categorization, or a branching experience that sends users down different paths depending on what they select.

Most often, tools with complex logic and scoring calculations will need to be custom-built, leading to the need for a larger budget.
3. The design
Custom-built means custom designed as well. Although design is not as expensive as development, it factors in.
The more pages, images, and icons that need to be designed from scratch, the longer the project will take — bringing the price up with it.
4. The "where"
Where the product is being built or hosted can dictate the labor and thought involved to build it, thus influencing overall cost.
Depending on the type of tool and logic needed, a brand can opt to build a tool from the ground up on their existing web host, allowing for more flexibility and customization.
This build-from-scratch approach can be beneficial for brands who have a very specific tool logic in mind or want more control over the UX and branding, but the price tag associated with these more customized approaches will be higher.
Brands can opt to go with a third-party platform. Vendors like Outgrow and Roobrik allow users to create step-by-step self-selection tools on ready-made templates.
These tools typically don't require much development work aside from dropping a script into your site. They are essentially pre-built templates that all you to swap in or out questions or filtering options.
(Outgrow is actually can cost as little as $14 per month depending on the plan you select...

Or up to $600 per month for large businesses

).
While third-party tools seem much cheaper, they can lead to higher long-term costs. Monthly fees can add up, and some come with costs based on page views or conversions.
So keep in mind your long-term budget.

Keep your self-selection tool cost in check
The best thing you can do to control costs is to plan ahead.
Know exactly what you want to accomplish with your self-selection tool upfront before design and development. This is how you stay on budget and avoid issues in the long run.
For example, when planning your self-selection tool, make sure you can answer the following questions to avoid costly disruptions and delays:
Do you know the strategy and end goal of the tool?

Think: What current buyer experience are you hoping to improve?

What type of self-selection tool will this be?

Think: Will users be answering multiple-choice questions, or do they need to select filtering options?

Do you have your logic locked and loaded to hand over to a developer?

Think: Will your developer know what results should be presented to the user based on any variation of answers given?

Do you know where your tool is going to be built?

Think: Will it be built in a third-party vendor and embedded on your site or will it be built in your CMS?
Trying to change strategy, logic, or design requirements later, specifically once the tool hits development, could mean wasted design and development time, and disruptions to the tool's tracking and overall functionality.

Once the tool has been completed, changes to the logic should be avoided unless absolutely necessary or unless the developer was able to build it in a dynamic way that allows for changes.
Ultimately, not having the above details dialed out prebuild can translate into lengthy delays, more money needed than originally planned, and a tool that neither users or internal teams find valuable.
So, is it worth it?
Self-selection tools are a powerful asset in any brand's digital sales and marketing mix.
Allowing users to self-select their way through your website makes for an improved buying process that's faster, more personalized, and friction-free — what we call a "touchless sale."
But it's important to remember that a tool is only as valuable as the strategy and logic behind it.
If your brand has identified a gap or friction in the buyer's journey, created a strategy with a solid end goal, and mapped out logic to back that strategy up, then you'll be on the right track for self-selection tool success.
Looking for some self-selection tool inspiration, check out these killer website self-selection tool examples for businesses we adore.
And if you'd like to learn more, talk to our team about what tools would enhance your strategy.
Free: Assessment
Does your website build trust with buyers and bring in revenue?
Take this free 6 question assessment and learn how your website can start living up to its potential.