With Facebook at its helm, the number of active users growing every month, and 85% of top brands adopting the social platform as an avenue for reaching their audience, there is no better time for your company to get on board with Instagram as a marketing platform.
There are over 1 billion active monthly users on Instagram, and 90% of them say they follow at least one brand, while more than 83% have discovered a new product or service on the platform.
Add in the surge in popularity of features like Instagram Stories, Reels, Shoppable Posts, and Instagram Live, and you have a platform rich with opportunities for building awareness, engaging, and even closing sales.
Who Should Market on Instagram?
Similar to its big brother, Facebook, Instagram has a large, diverse reach across the globe.
This makes it a powerful marketing platform for any business that puts in the time and effort needed to see results. That being said, when is it really worth making the investment?
Let's talk about what kinds of businesses see the most success and should absolutely be marketing on Instagram.
Visual brands: If your product, service, or the experience you create is particularly visual or aesthetically pleasing, Instagram is the perfect place to highlight that and draw more people in.
Product brands: If you sell a physical product, Instagram's shoppable tags and visual nature make it a highly effective place to showcase your offerings and actually sell.
Human brands: If you are in the service or event industry and your business relies heavily on delivery from your team, Instagram can help you highlight them and build trust in an authentic way.
Brands targeting Millennials and Gen Z: 25-34-year-olds represent the

largest advertising audience on Instagram

, followed closely by the 18-24-year-old age group. These markets are on the platform multiple times a day.
Strategic Best Practices of Instagram Marketing
Do: Use Instagram Stories to Boost Engagement
With 500 million people using them every day, Instagram Stories are especially valuable for boosting engagement and connection with your audience. Pay extra attention to features like: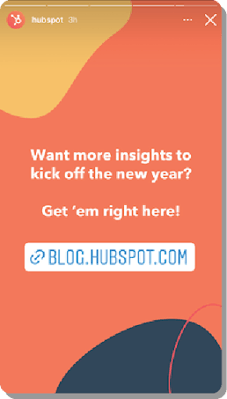 Links
Instagram recently rolled out the ability to add links in Stories to every user. Use this to your advantage by linking to a relevant page on your website or offering the next step via a link. This is an easy, but effective way to drive referral traffic and possibly even leads. (Example on the right)
Questions Stickers
With the Instagram Stories Questions Sticker, brands are able to field long-form questions and answers or have an informal two-way conversation with followers.
As seen below, you can prompt questions about certain products to get opinions or feedback from your followers or field educational questions and post responses straight to your Stories.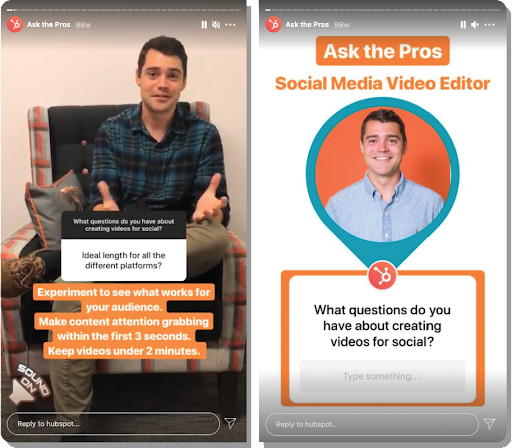 This helps to create a positive brand experience for users who want quick answers before making a purchase or simply want to learn more.
Other ways your business could use the questions sticker could include a live AMA, a brand feedback session, fun questions just to get a conversation going, etc.
Quiz Stickers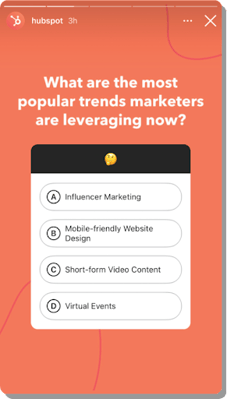 If you have ever doubted how much people like quizzes or trivia, simply look at the success of Buzzfeed quizzes.
Like these, lnstagram Quiz Stickers are an entertaining way to educate people on anything about your brand or products or even gather opinions.
In the example below, HubSpot uses the quiz sticker to tease information from a recently released report. This is not only an engaging way to promote their new offer, but also to educate and give users a compelling reason to go on their site to learn more at the end of the quiz.
Do: Use Video & Instagram Live
Over the years, Instagram has made significant improvements to their video features, expanding from mere in-feed video to Stories, live streaming, Reels, and even long-form (formerly known as IGTV), and with good reason.
Video adds a new dimension to the content you share, and three times as many comments are garnered by sponsored Instagram videos as compared to sponsored Instagram photos.
So, expand your brand's storytelling experience by using video to capture funny team moments, walk people through your office, highlight how a product works, create a tutorial, host an interview, or answer audience questions. Posts like this show the human side of a company, making them more likable and relatable.
Instagram Live
In addition to uploading videos to your feed, Instagram gives the option of streaming live videos to your audience. According to AdEspresso.com, 80% of audiences would rather watch live video from a brand than read a blog, and 82% prefer live video from a brand to social posts.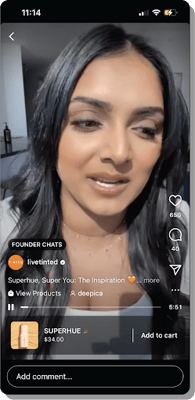 Plus, with the ability to invite people to appear on Live broadcasts (could be a guest or even users watching the video at that moment), Instagram Live presents an even more personal opportunity to engage with a brand.
Instagram Live videos recently enabled businesses to link directly to products during broadcasts, turning videos into possible sales touchpoints.
Independent beauty brand LiveTinted does a wonderful job of using video (especially live video) on Instagram to connect personally with its community and address comments and questions.
In the example, the company's founder and CEO Deepica Mutyala uses Instagram Live to introduce their community to a new product, address questions they've been receiving about it, and invite a skincare specialist to speak in more detail.
They also make smart strategic use of the in-stream product link.
Some other ways that brands use Instagram Live video include:
Hosting a debate
Giving a tour of the office
Launching or previewing a new product
Interviews with executives, employees, influencers, etc.
Q&A sessions
Tutorials
Product demos
And many more
Do: Get Your Customers Involved in Content Creation
Even with all of its other exciting features, there is really no better way to create engagement with your brand than to encourage your customers to create content for it.
User-generated content (UGC) is authentic and shows loyalty to your brand, so capitalize on it!
Consider creating a unique hashtag, asking your followers to post a photo using it, and then posting your favorites to your brand's account. By doing this, fans will feel more connected to your brand, you'll create buzz and engagement, and perhaps their content will help you to generate your next big idea.
The ipsy team has created a vibrant community on Instagram where "ipsters" can creatively show off goodies from their subscription box along with their ideas and experiences with them.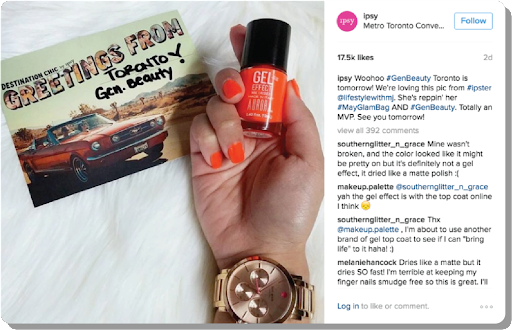 The brand then regularly re-grams their favorites, tagging the user, and giving them their 15 minutes of fame. This content also acts as social proof and case studies of the claims your brand makes.
Do: Use the Collaboration Feature
Recently, Instagram added a "collaboration" field to posts users put on their grids. Similar to tagging a user in a photo or video, this feature allows you to designate another user or brand a "collaborator" on a post (video, reel, or photo).
How is this different from a normal tag? Rather than showing up on the separate "tagged" tab on your profile, collaborations will show up in your main grid and show cumulative likes from followers and users on both accounts.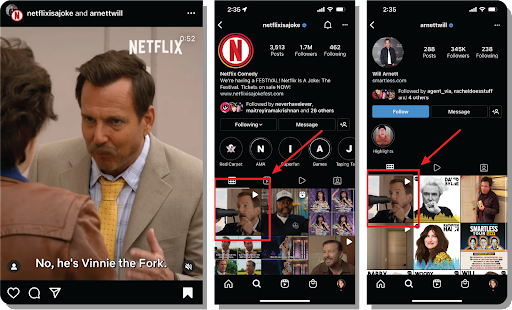 In this example, Netflixisajoke collaborates with actor Will Arnett for a post promoting the upcoming series, Murderville.
This feature is a wonderful way to get exposed to a new audience, build awareness, and boost engagement.