Hey everybody! As you probably figured out already, I'm not Liz. I'm John. I work at IMPACT as the editorial content manager. As a brief statement of introduction, I'll answer these four questions:
Favorite food: Pistachios
Favorite museum: The Exploratorium in San Francisco
Favorite hobby: Building furniture
Bucket list trip: The Great Barrier Reef in Australia
Now that we've gotten that out of the way, I want to let you in on a little problem I've been having.
While I have no squishy fur ball of a cat like Liz's Pumpkin, I do have an equally adorable puppy called Millie.
She's a hoot.
I mean, can you even?
So, Millie is a corona dog, adopted a few months ago during the pandemic. She's a rescue, so we don't know exactly what breed she is, but we were told Lab and Australian Kelpie. (I know, I had to look that one up, too.)
Now, Millie is an energetic young lady, and her favorite activity (BY FAR) is to play with other dogs at the dog park.
But here's the thing. Sometimes we get everyone ready to go out the door — Millie, my wife and I, our two kids, along with water, snacks, and sunblock (parents, you know what I mean) — and we drive to the dog park 15 minutes away and it's a ghost town. No one's there.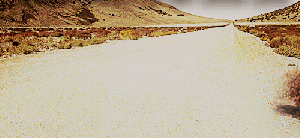 In that case, we play a few listless games of fetch and head home, defeated.
This got my 10-year-old daughter thinking. What if there were a way people could communicate they were at a dog park, how long they'd be there, and what their dog is like?
So, we had a problem and an eager young kiddo looking to do something big. When a problem meets up with a desire to build a solution, great things can happen.
Because so many of the summer programs she would normally do have been cancelled, she had been looking to do some sort of deep dive over the summer.
She decided to learn how to build an iOS app that could help bring dogs together. The next day, she started sketching out plans as we brainstormed features.
Imagine if you could use the app to schedule a playdate with another dog!
Imagine if each dog had a profile with a picture!
Imagine if you could drag your dog's profile to a park icon to "check in"!
Imagine if we also linked to local trail maps!
The beauty of the internet today is that you can really learn anything for free if you're willing to put in the time. So, she has begun to learn coding in Swift.
She and I picked out a few video tutorials on YouTube, but they one that she found most useful was created by a fellow fourth grader: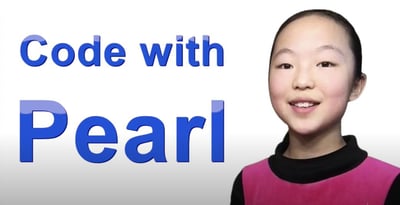 I, too, found this to be the most helpful introduction (after all, I'm learning too).
I have a few takeaways from having a 4th grader as my teacher:
We should have no problem learning from people younger than us — even much younger than us. Pearl's insights and perspectives are invaluable to us as we get started.
My daughter pricked up her ears immediately when she heard someone her age explaining these complex concepts. A trailblazer can inspire our own fortitude for the journey ahead.
The internet democratizes knowledge and authority. Pearl, without degrees or prestige, can be a trusted teacher because she's knowledgeable, forthright, unpretentious, and generous with her time. These are good things to remember when we approach content marketing.
There's nothing wrong with starting at step one. When we try to explain something we already understand well, it's easy to be hindered by the curse of knowledge. But people often really appreciate starting with the utter basics. In the words of Ann Handley: "Assume your reader knows nothing, but don't assume your reader is stupid."
As she moves forward in her app development, my daughter is bolstered by knowing someone else her age can do this. If Pearl can learn, why can't she?
With that spirit in mind, here's THE LATEST...
👉
"Is HubSpot all-in on ABM?" (5-minute read
)
Can account-based marketing complement a traditional inbound approach? Judging by HubSpot's new ABM-focused tool and software offerings, yes! If you're looking to get started with ABM, HubSpot likely has the tools you need. In this informative roundup from HubSpot maven Carina Duffy, she breaks down HubSpot's ABM tools and how you can use them to fuel your business' growth.
💬 You asked, we answered
👉"Virtual events not to miss this year" (7-minute read)
With so many events being moved online, it can be hard to know which ones are still worth your time and money. In helping plan our oven virtual events, our team attended dozens of virtual conferences, get togethers, summits, events and what-have-yous, and they know what to look for. In this digestible list, Content Marketing Trainer Connor Delaney covers the remaining must-see events of 2020 and gives you all the details you need to know.
💬 You asked, we answered
👉"Opting out of politics" (4-minute read)
In the lead-up to the presidential election in November, Facebook will be giving U.S. users the option to "opt out" of political and social issue ads on the Facebook and Instagram platforms. Is this a return to a simpler form of social media or an abdication of social responsibility? In this insightful article, Director of Client Success Dia Vavruska explains Facebook's latest move and what it might mean for users and marketers on the platform.
💬 You asked, we answered
🌎 IMPACTers on the move
IMPACT CEO Bob Ruffolo joins Verblio CEO Steve Pockross in this episode of The Verblio Show to talk about IMPACT's story, how we're thriving during the COVID-19 pandemic, and more.
With everything going on in the world, you now get nonsense in every single issue of THE LATEST...
This student went back to her apartment to find her potatoes have sprouted like creepy deep sea anemones: