Inbound marketing agencies working with sales, recession marketing strategies, and your June IMPACT toolbox...this is THE LATEST!
🔥 Hot off the presses




🎓 Let's learn something new! This week we launched eight brand new courses inside our online education platform, IMPACT+. You can get started for free and access additional course content, virtual peer groups, and more by upgrading to Pro for $49 per month. Get them while they last, as prices goes up to $99 per month on July 1st.
The wait is finally over! No... Liz isn't back yet, but baseball is!
Oh, by the way, I'm Connor, your final guest LATEST-er (is that a real word?) and I help with community and events. Nonetheless, back to more important matters.
As Liz has detailed in the past, baseball is precious for some of us here at IMPACT and our fandoms run deep. With Tuesday's announcement of baseball making its return, everyone shared their excitement to see their teams play (which was followed by intense smack talking - not featured).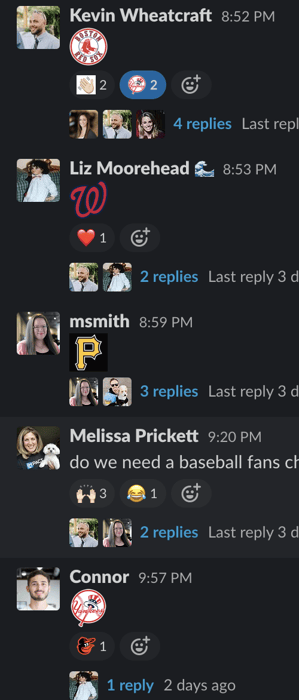 Go Yankees! Go AWAY Kevin!
Even though a shortened season and no fans attending games will make for a much different sport than we are accustomed to, the return of baseball brings back a sense of unity that many of us have been longing for.
For months, the players and the owners refused to collaborate. In fact, there were some dark days where it felt as if they had turned their backs on each other and there wasn't going to be a season at all.
Seeing these two sides finally come together felt like a breakthrough. I emphasize the word finally, because consider how frustrating a feeling it was for every party involved.
The fans want to experience the game they love, the players want to market their talents, and the owners want to sell their product. And one cannot happen without the other two being in full swing.
It's the same way for your business. If your marketing and sales teams are not working together to drive an amazing experience, your customers will suffer.
And what happens when your customers suffer? They leave.
Without all of these working together, in any scenario, it's difficult to find success.
Nonetheless, baseball is back, the countdown is on, and here's THE LATEST...
👉 "Why should my inbound marketing agency work directly with my sales team?" (7-minute read)
Sales and marketing have not always been friends. In fact, they have usually been bitter enemies. For many businesses, sales does sales, marketing does marketing, and neither team wins. So, how do you bring together your sales and marketing teams to work together? Content Marketing Trainer Jen Barrell and Account Executive Marc Amigone collaborated to share why an inbound marketing agency is the solution for bringing your sales and marketing teams together to deliver results.
💬 You asked, we answered
👉 "What marketing strategies should I be using during a recession?" (5-minute read
)
No business can escape the challenges that COVID-19 has brought. From wedding vendors to construction companies, everyone has felt the pain. So what can we do to turn things around even though the future doesn't look so bright? IMPACT's Director of Inbound Services Justine Timoteo takes a heart-felt look at the three things every business needs to implement into their marketing strategy to not only survive but thrive during this economic downturn.
💬 You asked, we answered
👉 "What does Basecamp's HEY email service mean for marketers?" (5-minute read)
You know that horrifying feeling when you have a busy day and don't have time to clean up your inbox? Or when your inbox is so cluttered with spam and promotions you can't actually find the important emails you need to get back to? In this month's edition of the IMPACT Toolbox, IMPACT's Director of Digital Product Morgan VanDerLeest takes a deep dive into why Basecamp are looking to change the email game, how HEY works, and what it could mean for marketers you down the road.
💬 You asked, we answered
🎧

Latest shows and podcasts
🔥 Hot topics in Elite
IMPACT Elite is our exclusive Facebook group for the brightest minds in digital sales and marketing. Here's the discussion that caught my eye:
Caitlin is bringing HubSpot to her organization, but needs to convince leadership it's worth the investment. How would you convince leadership to adopt tools like HubSpot?
🛠️ Weeklong nonsense
With everything going on in the world, you now get nonsense in every single issue of THE LATEST...
You know that feeling when you are having an amazing dream that you never want to wake up from...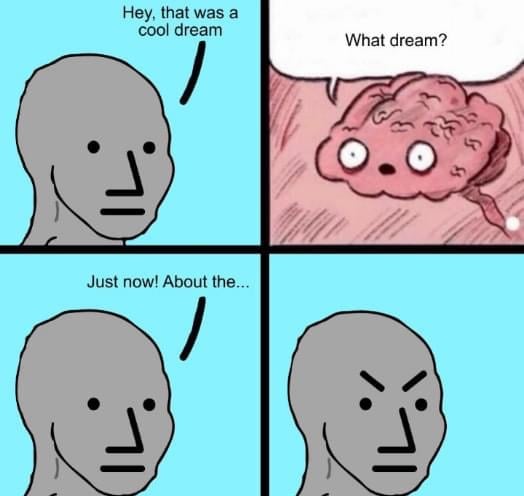 This is literally the worst feeling. It's on the tip of your tongue and then *poof*.