4 new courses live in IMPACT+, LinkedIn rolls out stories, INBOUND 2020 recap from The Hubcast, and in-house graphic designer vs. outsourced design ...this is THE LATEST!
🥒 Pickle, pickle! Read all about it!


🥒 Tickets for HubSpot Training Day are now $99. But, if you use my code LIZHASFRIENDS you'll get yours for $49! Whether you're a digital marketer, content manager, sales pro, or business leader, there's something for you at HubSpot Training Day ...even if you don't use HubSpot!
This issue is sponsored by Design Pickle.
Use promo code AWKWARDPICKLE to get a LATEST exclusive discount.
If you're a "long-time listener, first-time caller" of THE LATEST, you know how important trust is to everything we do, teach, and publish at IMPACT. That's because we believe that, no matter what industry you're in, trust is the true currency for any organization.
And I adhere to these principles... mostly. 😈
You see, not too long ago, I lured 12 of my unsuspecting coworkers and colleagues over Slack into a "meeting." But it wasn't just any meeting. In fact, it wasn't a meeting at all.
Instead, it was an AWKWARD PICKLE AMBUSH I schemed up with my pals at Design Pickle, who believe great design doesn't need to be expensive or time-consuming:
Later that day, IMPACT VP of Talent Natalie Davis shared the following in an all-company Slack channel:
Looks like I have some trust-building recovery work to do. Oops. ¯\_(ツ)_/¯
🥒 "What do we need to know about the new courses and videos y'all launched in IMPACT+?" (5-minute read)
Ah, the seasons are changing and the weather is cooler, but you know what's NOT cool? The fact that you might now know what's happenin' in IMPACT+ this month. Let's solve that, shall we? In September, we have added nearly 100 new videos inside new lessons and courses and improved business tools to make your sales and marketing strategic plan actually yield some results. In this exciting update from IMPACT Director of Inbound Training and Video Strategy Zach Basner, learn about the four new courses we launched in IMPACT+, as well as the 100 new videos we added.
🥒
You asked, we answered
🥒 "Should we even bother with LinkedIn's new stories feature that just rolled out?" (3-minute read)
Just like Instagram and Facebook, LinkedIn has now joined the lineup and has the ability to create stories. LinkedIn has been testing stories over the last few months in different regions. Following all of that rigorous testing, LinkedIn rolled out stories last week to all users in the United States and Canada. They will continue to roll out to the remaining regions in the coming weeks. In this article from IMPACT Senior Developer Melissa Smith, discover everything you need to know about LinkedIn's new stories feature, along with plenty of examples of how to use it for yourself and your company.
🥒 You asked, we answered
🥒 "Carina Duffy has returned with the Hubcast, so what were her takeaways from INBOUND 2020?" (2-minute read + podcast)
Our beloved podcast, The Hubcast has returned. On this episode, IMPACT's Carina Duffy is joined by Marcus Sheridan, Nick Bennett, Stephanie Baiocchi — and boy, do they have a ton of ground to cover. You see, HubSpot has been rolling out a ton of new features. On top of that, the Big Orange Sprocket just recently wrapped up its first-ever completely virtual INBOUND event. Listen into to this episode of The Hubcast to hear from Carina, Marcus, Stephanie, and Nick on their hot takes about INBOUND 2020, as well as the latest updates from HubSpot.
🥒 You asked, we answered
🥒 "Should we hire an in-house graphic designer, outsource our design work, or both?" (9-minute read)
Images are processed 60,000 times faster than text and people tend to spend 10% more time on website images than text. These stats alone are enough to tell you why good design matters when it comes to scaling and leveling up your game. And businesses need the help of talented graphic designers to do this. A skilled designer knows how and where to hit the audience with their designs to achieve the desired results. But should you hire an in-house designer or look at outsourced options? In this article from Kate Rooney of Design Pickle, get the inside scoop on the pros and cons of hiring an in-house designer and outsourcing your graphic design, so you can make the right choice for your brand's visual strategy.
🥒 You asked, we answered
🥒 See y'all at Vidyard's Fast Forward on October 7?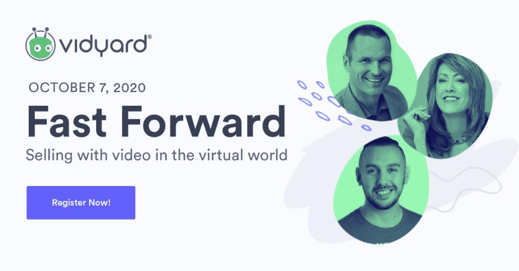 The sales world is changing. Are you?
Learn how to adapt your sales strategies using video to thrive in a digital-first sales landscape. Vidyard's favorite sales experts (including our own Marcus Sheridan!) will share proven tactics to make connections, get better response rates, push deals to close, and retain customers. Be there, it's FREE.
🥒 Go back to school with IMPACT+
Our new revamped business tools are live!
This update brings not only a fresh design, it also includes new functionality. If you go to the left hand side of your IMPACT+ dashboard, you will see Priorities and Strategic Plan which is where all the new tools live, including:
You can now

create a planning period.
You can also

assign team members priorities and assignments

from our Playbooks.
We've also

updated the Scorecard

interface and functionality.
Yes, you need an IMPACT+ account to access these, but you won't regret it.
🥒 Hot topics in Elite
IMPACT Elite is our exclusive Facebook group for the brightest minds in digital sales and marketing. Here's the latest discussion that caught my eye:
🥒 In case you missed it...
A few of my hand-selected, personal favorites from the IMPACT archives...
🥒 Weeklong nonsense
With everything going on in the world, you now get nonsense in every single issue of THE LATEST...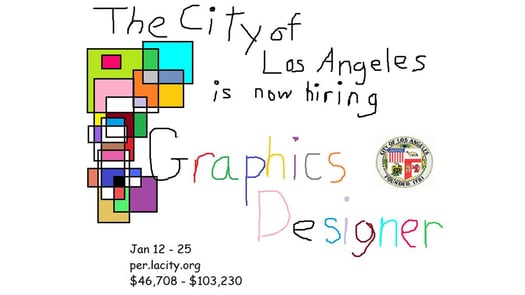 This is a real job posting from the city of Los Angeles. It's hilarious, but it's also crazy effective, don't you think?
🥒 Saturday jam
Back by popular demand, here's my hand-selected tune to help you groove through the weekend: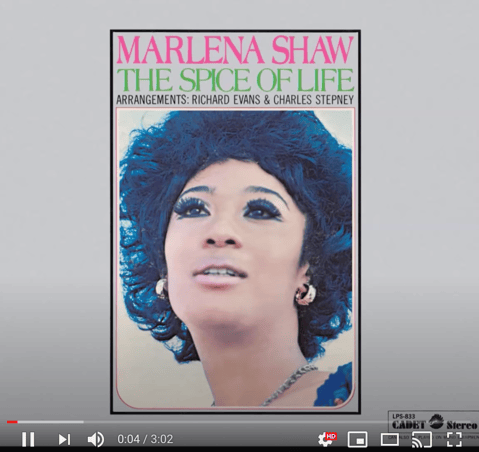 If you ever catch me singing in the car at the top of my lungs, nine times out of 10, it'll be Marlena Shaw's California Soul, the epitome of cool.
Toodles, noodles! And don't forget to check out Design Pickle!