Sales enablement in 2020, CCPA compliance framework, and how to give feedback to web developers ...this is THE LATEST!
🔥 Jump right into the good stuff




👋 Want to work for IMPACT? We're hiring! We're looking for an experienced digital marketing consultant/strategist with a proven track record of advising and leading clients to digital sales and marketing success. Could it be you? Learn more about the role and apply today.
I don't know about you, but I find English equal parts fascinating and frustrating.
That's why this classic English poem from the 1920s, which shows how absolutely bonkers the English language is, has consumed my shower thoughts all week long.
It starts like this:
Dearest creature in creation
Studying English pronunciation,
I will teach you in my verse
Sounds like corpse, corps, horse and worse.

I will keep you, Susy, busy,
Make your head with heat grow dizzy;
Tear in eye, your dress you'll tear;
Queer, fair seer, hear my prayer.
Naturally, I decided to try to read it for you: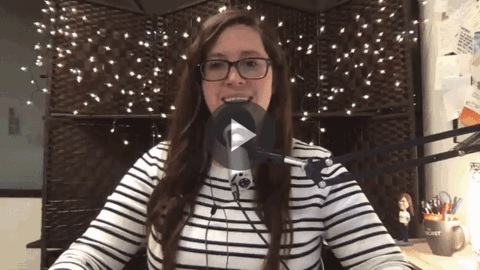 The Choas, by Gerard Nolst Trenité, demonstrates the irregularity of English spelling and pronunciation through about 800 of the worst examples out there.
Of course, English isn't the only thing I find both fascinating and frustrating. I've compiled three articles for you below that have helped me become less frustrated with enabling my sales team, managing data privacy, and giving feedback to web developers (and will help you, too).
👉 Why most people will fail at sales enablement in 2020 (12-minute read)
"Sales enablement" has been a bit of a buzzword in recent years. And yet, many companies still fail to properly enable their sales teams to succeed. It can be super frustrating to want, so badly, to help your team but still not quite be able to. Fortunately, President and Founder of Brand Fuzion Walter Pollard is here to help with 11 common mistakes to avoid when it comes to sales enablement.
💬 You asked, we answered
👉 IAB releases CCPA compliance framework ahead of Jan. 1 rollout (3-minute read)
If data privacy law isn't both fascinating and frustrating then I don't know what is. It can be tough to wrap your head around implementing yet another data privacy regulation in your marketing. CCPA requires an opt-out option and, when someone chooses to opt-out, this information must be relayed to third-party entities like ad vendors. Sound complicated? It is. Fortunately, the Interactive Advertising Bureau (IAB), has released a framework to help.
💬 You asked, we answered
🚨 Are you making completely avoidable mistakes with your agency?
The journey to growing an agency isn't a smooth one, but you don't have to go it alone. Sure, mistakes will always be made but rather than learning the hard way, you can prepare by learning from those who've gone before you.
Join IMPACT CEO Bob Ruffolo and Growit Group's Clodagh Higgins to learn the 7 biggest mistakes Bob made in growing IMPACT and how you can avoid them. Save your seat for the webinar, which is next Tuesday, December 17th at 2:00pm ET.
👉 How to give constructive feedback to website developers (4-minute read)
As a marketer, I rely on our website developers to make our website function and allow us to capture leads! Unfortunately, when building new parts of our site we don't always communicate in the same way (fascinating and frustrating). That's why I love this super actionable guide by IMPACT Front-End Developer Melissa Smith for giving constructive feedback to website developers.
💬 You asked, we answered
🎧 Latest shows and podcasts
📌 One last thing
I'm definitely one of those people who has no shame in buying three different pieces of the same item of clothing in three different colors.
Once you find something that's just a perfect fit, why not? I mean, I can only do so much laundry anyway (right, Steve Jobs?)
That's why this Instagram post absolutely cracked me up - it's the perfect convergence of how I want to live my life with clothing AND doggos.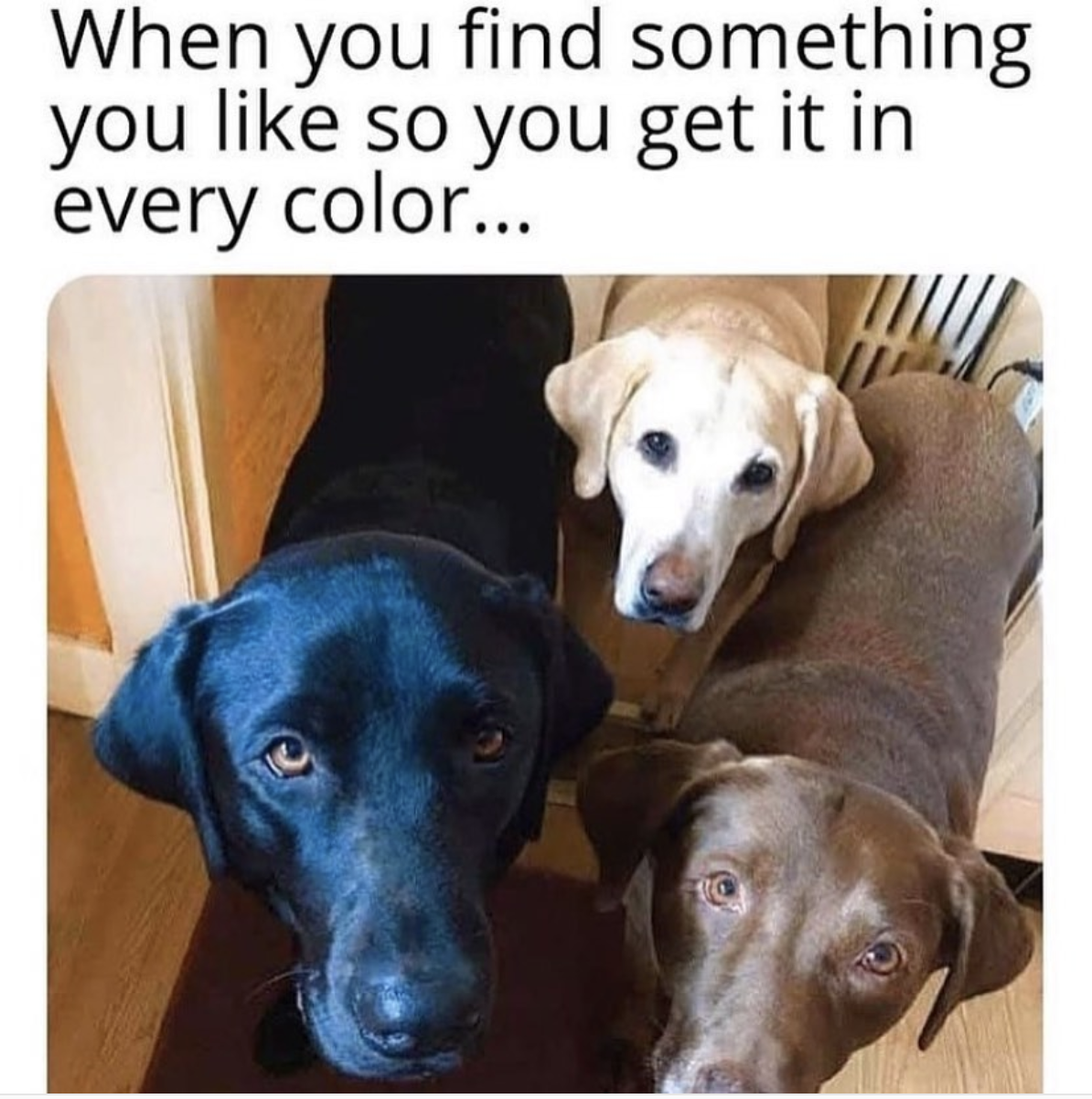 Thanks @not.a.millennial on Instagram for this. The irony of your name is not lost on me.