Big Google SEO news, 89 motivational sales quotes, and word-of-mouth in the digital age ...this is THE LATEST!
💯 Jump Right into the Good Stuff!


✨ We gave our website a facelift. You should check it out. (And let us know what you think of the video!)
Welcome to another installment of "My Apple Watch is shaming me."
Yesterday morning, while I was sipping on my second cup of coffee, my wrist vibrated. When I looked down, I saw this message: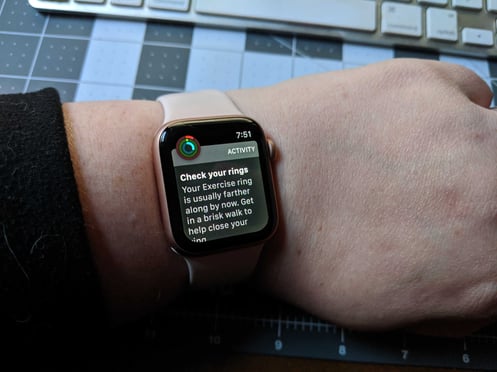 I'm sorry, but I feel there should be a no-activity-shaming-before-8-a.m. rule.
By 8 a.m. on most days, the most I've exerted myself is half-heartedly chasing Nugget away from Pumpkin's breakfast, before eventually saying, "Eh, that's just natural selection in action," and going back to my cereal.
My watch's act of aggression reminds me of those supposedly "motivational" clickbait-y think pieces about the thousands of things I need to do before 7 a.m. every single day if I want to be successful.
"If you want to be a super-productive billionaire who only wears monochromatic clothing and lives in a house made entirely of glass one day, here's what you need to do:
Get up at dawn, watch the sun rise, meditate, make your own yogurt (unless it's a fasting day!), run a marathon, compose a poem about your feelings, read your work email, don't read your work email, write your daily intention on a piece of paper and then put it into a bottle and chuck it into the ocean, burn incense, spend 15 minutes decluttering (and then another 15 minutes stacking everything you own into a pyramid to harness energy of your ancestors), hunt a wombat for sport, write a chapter for a novel you'll never publish (just to get the ol' noodle going), juice 17 cantaloupes, fill out your gratitude journal, fill out your affirmations journal, fill out your goals journal, fill out your to do list with only one item, make your bed with crisp hospital corners, fold your towels into swan shapes like you live at an all-inclusive Sandals resort, make a kale and garlic smoothie, make a vision board for your day using only magazine cutouts from Food & Wine and PC Gamer, and, finally, drink a glass of lukewarm water with salt and a lime wedge.
Now, you're ready to go to work!"
Reading those articles is utterly exhausting. I mean, I get it. I'm never going to take over the world, but could the internet stop making me feel so awful about not literally curing cancer before 9 a.m.?
You know what I find motivates me for the day? Grumbling my way around my bedroom, as I change from pajamas into some sort of athleisurewear outfit — which is just basically a socially-acceptable pair of new, clean pajamas — while I listen to NPR. Also, the bowl of pumpkin spice Special K cereal I eat downstairs at my breakfast bar, while listening to CBS This Morning with Gayle King.
Oh, and this quote from Dolly Parton:
"The way I see it, if you want the rainbow, you gotta put up with the rain."
...which I love so much, it's on my lock screen on my iPhone, and I shared it with y'all in this article.
I may never be a pre-dawn wombat-hunting, cantaloupe-juicing, marathon-running billionaire. But I think I'm OK with that. So, can it, Apple Watch. You can't judge me.
🔥 Here are 89 motivational sales quotes to help you crush your 2020 revenue goals
Sales teams are top-performers who always seem to do well under pressure. Quite frankly, I don't know how y'all do it. But right now is a critical time of year. For most of you, you not only have quarterly goals you're chipping away at, you're also looking toward the end of the year. (That's right, we blinked in we're in the final quarter of 2019.) So, to help you end this quarter (and the year) on a strong note — and set you up for success for Q1 2020 — here are 89 powerful quotes I've hand-selected just for you sales rockstars.
🔎 Related articles and resources
💬 Is word-of-mouth marketing still relevant in the digital age?
With the rise digital and content marketing, it might be easy to say that word-of-mouth marketing is a relic of sales and marketing past. While it may be true that companies that used to rely heavily on word-of-mouth referrals to keep their sales pipeline healthy have had to adapt, word-of-mouth marketing is still alive and well. In fact, a recent study found that 92% of surveyed consumers trust word-of-mouth referrals from friends and family more than any other form of advertising. In this interview with world-renowned speaker and author Marcus Sheridan, learn how word-of-mouth has evolved in the digital age, and how you need to take action.
🔎 Related articles and resources
💥 The #1 reason digital marketing strategies fail is lack of buy-in from sales and leadership. Our transformative Inbound Culture Workshop can help.
⚠️ In "Holy cow!" news, Google says that multiple H1 headings on a website page won't tank your on-page SEO
It has long been considered best practice to use only one top-level heading (H1) on a web page. However, during a recent episode of #AskGoogleWebmasters, Webmaster Trends Analyst John Mueller explained that the use of multiple H1 tags won't hurt your SEO. Consider my mind blown. In this article from IMPACT Editorial Content Associate John Becker, get the scoop on why multiple H1 headings aren't a bad thing, and what best practices you now need to keep in mind as you build web pages and publish digital content.
🔎 Related articles and resources
🎧 Our Latest Shows & Podcasts
📆 Upcoming Digital Sales & Marketing Events
🌎 IMPACTers on the Move
Vidyard's Fast Forward: The Video Marketing Virtual Summit returns on November 14!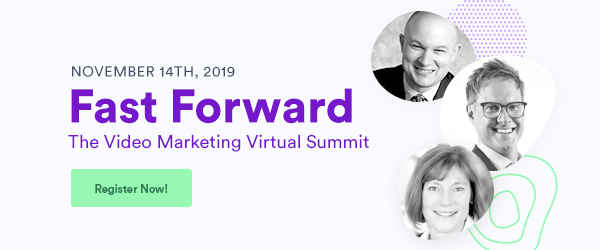 ...and our very own Myriah Anderson is part of the lineup with a can't-miss session on using video for sales:

(In case you're wondering, Myriah literally wrote the book on video for sales.)
⏰ Throwback Thursday
It's a hyper-competitive job market out there. And yet here we are telling you that you need to hire dedicated digital marketing managers, content managers, and videographers.
While we have shared our job descriptions for content managers and videographers (and countless articles on hiring tips), I wanted to share a guide we published — our completely ungated marketing interview questions guide for hiring managers and recruiters: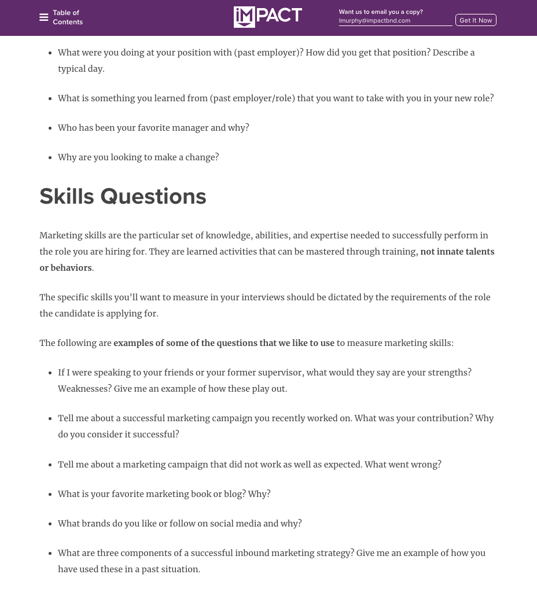 This guide includes 60+ interview questions you can use, as well as hiring tactics and processes we've tested and refined over the years to recruit and retain top digital marketing talent. Read it, bookmark it, use it.
🎶 One Last Thing
I'm a huge classical music nerd. So, I want to share one of the absolute funniest classical music bits in the history of space and time and ever — and yes, classical music humor exists.
But trust me when I say the following two minutes and 51 seconds of joy is guaranteed to make you belly laugh, even if you hate classical music: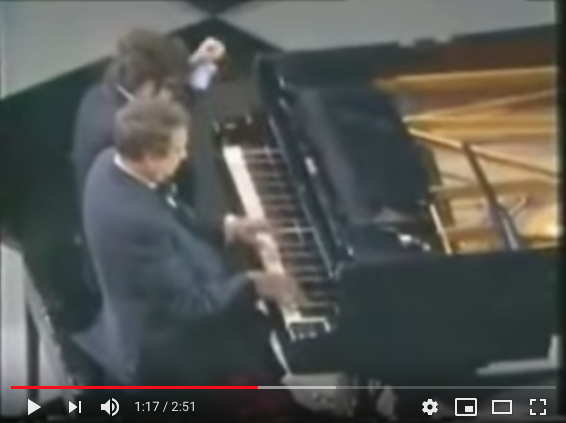 And with that, I'm actually going to take some time off from work. Don't worry, a special guest will be filling in for me for the Saturday issue.
But for now, I'll talk to y'all next week!