Google's AMP Stories, Building Your Personal Brand, & Revealing Web Development Myths...This Is THE LATEST!
Here's a story, of a lovely lady.
Who was drafting up three lovely social posts.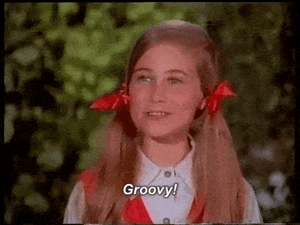 All of them were viral gold, like her others, the shortest one for search.
Wait, what?
📚
Google Is Gunning For a Slice of the "Stories" Market with AMP Stories
Snapchat may have pioneered them, but Stories have slowly made their way to practically every social media platform since. Now, they're even making their mark outside of the social network world. Last week, Google announced it's introducing AMP Stories, which will live directly in search engine results. AMP Stories borrow a lot from their social media cousins, but also come with some major differences (and opportunities) that marketers should take note of.
🤑
The CEO of BlitzMetrics Shares How to Build Your Personal Brand No Matter What Career Stage You're In [+Video]
From CEOs to interns to even members of the general public, it seems like everyone is trying to build and maintain a personal brand these days. Professionally, this can be extremely important for digital marketers, but how do you get started? On this week's episode of The Inbound Success Podcast, VP of Marketing Kathleen Booth sits down with BlitzMetrics CEO Dennis Yu to learn the process he says anyone can use to build a strong personal brand.
👩🏽‍💻
Here Are 3 Things Marketers Believe About Developers That Are Horribly Untrue
Believe it or not, being a web developer or programmer looks nothing like what it does in movies. That's right -- no "hacking the mainframe" on the reg -- but this isn't the only misconception many have about this highly skilled profession. One of IMPACT's talented front-end developers, Daniel Escardo, shares three myths marketers believe about what web developers do and what things really look like.
👀 ... When You're All Ears (& Eyes)
🚨 Save Your Seat
🌎

IMPACTers On The Move
Catch Marcus Sheridan at Brightcove's PLAY 2019 in One Month!

At this three-day conference (May 14-16 in Boston, MA), you will immerse yourself in what's new, what's next, and what matters in online video and have the chance to catch IMPACT partner, keynote speaker, and author, Marcus Sheridan live.

Register for PLAY now.

Learn more about

having someone from IMPACT speak at your event.