How to get sales creating content, 31 new video marketing stats for 2020, and backlinking strategies that actually work

...this is THE LATEST!
🔥 Jump right into the good stuff




💯 Ticket prices for Digital Sales & Marketing World will never be this low again. Use code HOLIDAY25 to get 25% off super-early bird pricing for DSMW2020 now through December 31!
Yesterday, around 11 a.m. Eastern, my friendship with IMPACT Director of Audience Engagement and Community Stephanie Baiocchi came to an abrupt and unsettling end: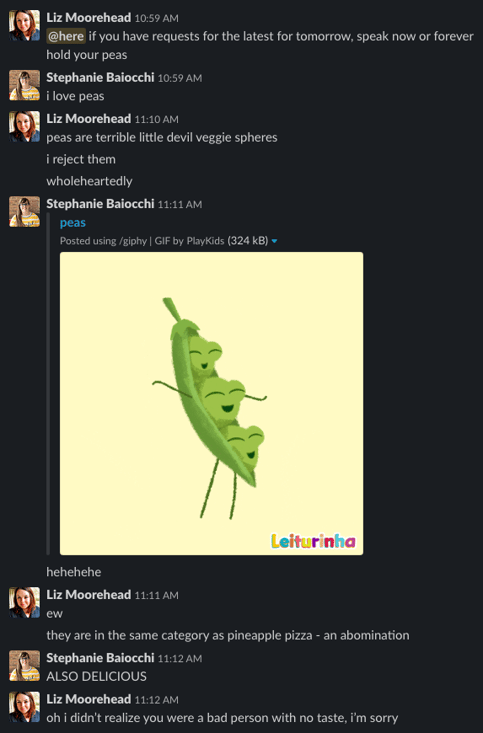 Much like the unflinching, rigid purity of AP Stylebook in the world of content style guides, I have a set of equally rigorous personal standards from which I will never waiver, under any circumstances.
For example, aside from categorizing peas and pineapple pizza as outrageous violations of human decency, I simply cannot abide by those who still don't see the value of video marketing going into 2020.
And I say this as someone who, initially, did everything they could to avoid going in front of the camera for work here at IMPACT.
"Oh, sorry, I can't film today. In fact, I have to leave right now. It's my hamster, you see... she needs help with her taxes. She did a lot of work as a contractor this year, and I promised I would walk her through all of the forms."
But when you hear stats like 96% of consumers (aged 18 to 34) watch videos several times throughout the week, and 75% of millennials watch at least one video per day, you have to acknowledge our potential buyers have shifted how they consume online information.
(And who can forget about how video is proven to build trust with audiences faster than any other medium, in addition to shortening the sales cycle?)
Yes, the written word still matters (whew), but if video isn't already a part of your digital marketing strategy for next year, it needs to be.
And now, here's THE LATEST...
👉 How to get your sales team excited about creating content for your marketing strategy (5-minute read)
IMPACT Digital Sales and Marketing Advisor Marc Amigone is a member of our sales team. So, needless to say, he's a super busy guy. But even though his days are packed with calls with prospects, building out proposals, and developing tailored solutions for unique organizational challenges, he still contributes one piece of content a month for IMPACT. And he's happy to do so. Read this article if you want to learn how to get your sales team equally excited about creating content for your digital marketing strategy — with tips directly from someone in a sales role.
💬 You asked, we answered
🏆 Get on the path to inbound success fast, without the long-term commitment (learn more)
You're looking for an inbound marketing agency to help bring your business to another level. All too often, however, the sales process goes too fast. And it doesn't take long for you to realize your agency partner never made enough time to get to know your business or its true challenges in the first place, so as to help you achieve your most aggressive growth goals with inbound marketing.
Don't get stuck in a long-term contract and then find out what your business really needs to be successful with inbound in the long-run. With IMPACT's Fast Start Program, you can get your inbound marketing on the right path fast, while truly getting to know us as your agency partner, risk-free.
👉 Here are 31 brand new video marketing stats for 2020 that will blow your mind and shape your strategy (6-minute read)
Video marketing isn't the future. It's already here, y'all. That said, I know there are a few of you out there who are, for whatever reason — fear of being on camera, fear of massive organizational changes, fear of investing in new equipment and people — still refusing to take action on what we already know to be true. That, in order to achieve your most audacious digital sales and marketing goals in 2020, video must be a part of the equation. If you still need more convincing, this round-up of essential, brand new video marketing statistics from IMPACT Account Manager Shandia Drummond-Butt is a must-read for you before you make any other plans.
💬 You asked, we answered
👉 Finally, here's how to get more backlinks to your content and increase site traffic in 2020 (2-minute read + infographic)
Backlinks are created when one website links to another — they are also often referred to as "inbound links" or "incoming links." If done successfully, backlinks can drastically improve your rankings and significantly increase website traffic — but if done incorrectly it can cause your rankings to disappear. In this article from IMPACT Web Project Manager Melanie Moore, learn the most effective backlinking strategies from 850 SEO and digital specialists, as surveyed by SEMrush.
💬 You asked, we answered
🎧 Latest shows and podcasts
📅 Upcoming events
❄️ Weekend nonsense
Yesterday, we celebrated National Ugly Sweater Day at the office with our Secret Santa gift exchange. But, honestly, we should all feel ashamed that we weren't as smart as this dude from Reddit...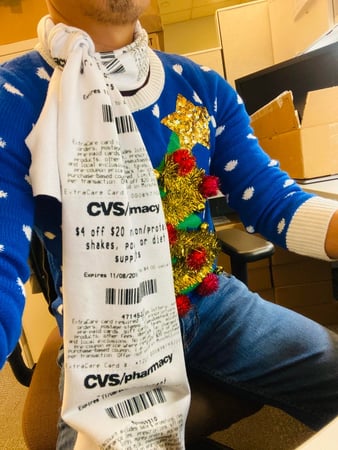 An honest-to-goodness, knit CVS receipt scarf. Absolutely spectacular.
☝️ One last thing
Still scrambling on putting together a digital marketing strategy for 2020? Don't panic, I've got your back. Not too long ago, I wrote this comprehensive, step-by-step process that teaches you exactly how to do it. You're welcome.
Have a great weekend, everybody! 💋