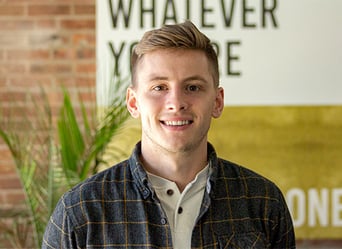 After graduating from the University of Minnesota, Will began his professional journey as an entrepreneur. He and his college roommate founded Oneshot Media, a production company focusing specifically on real estate. Although the business started out as a full-suite provider of real estate photos, videos, and 3D Tours, it evolved to specialize in large-scale video campaigns for big-name real estate clients, with an emphasis on brand awareness, social media, and YouTube content.
Will became the chief video strategist for his team. Oneshot Media is still a thriving company in the Minnesota metro area, and Will has become a hands-off co-owner of the business.
Since building himself out of Oneshot Media, Will now works as a coach for IMPACT. He helps advise his clients on how to leverage video in their sales and marketing efforts.
When Will isn't leading his clients through the world of inbound video, you can find him rock climbing, snowboarding, biking, or camping. He also is an avid video creator and musician.
Get started implementing the concepts of this guide with free tools and training inside IMPACT+.
For more hands-on help from the IMPACT team, book a free meeting with an IMPACT advisor.