Now more than ever, the world lives online. The pandemic proved that kids could go to school on video, doctors could see patients on video, and people could buy cars and houses online, sight unseen.
Virtual sales are here to stay.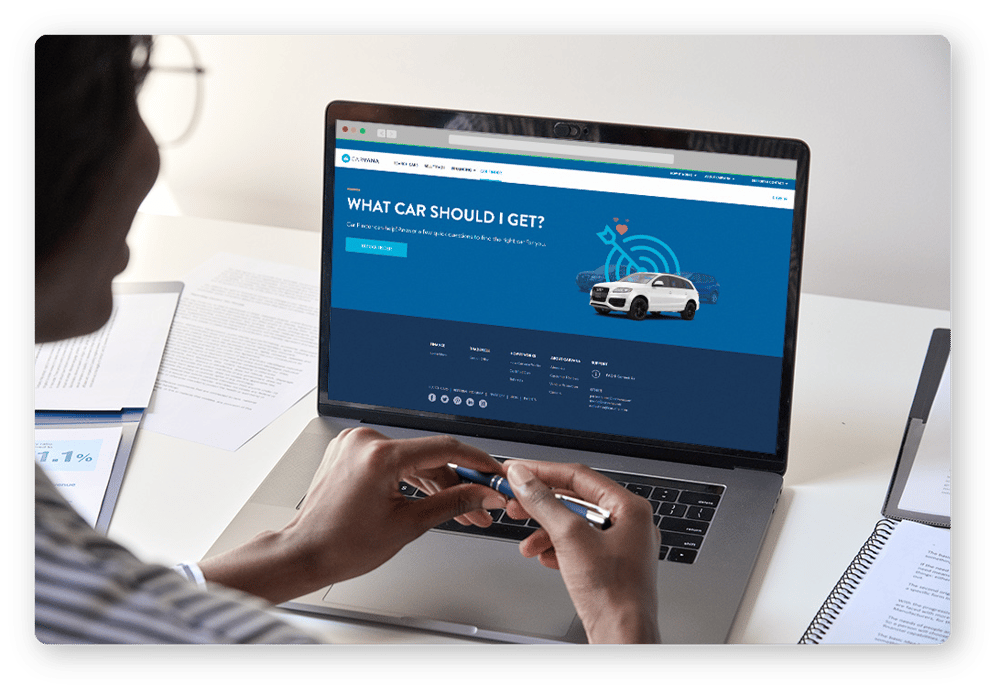 When you think about it, nearly everything can be sold virtually these days, provided that the process feels buyer-centered. If you can do three things, people can buy your product or service without ever seeing it (or you) in person:
Show the product with video and other interactive elements
Mitigate risk with a buyer-friendly return policy
Provide detailed reviews from other real customers
In many ways, virtual selling is actually superior. It allows for quicker meetings, more touchpoints, and more natural follow up.
If you're skeptical about the efficacy of virtual sales, consider this: Research by McKinsey found that roughly 75% of B2B customers prefer remote sales interactions over traditional face-to-face ones.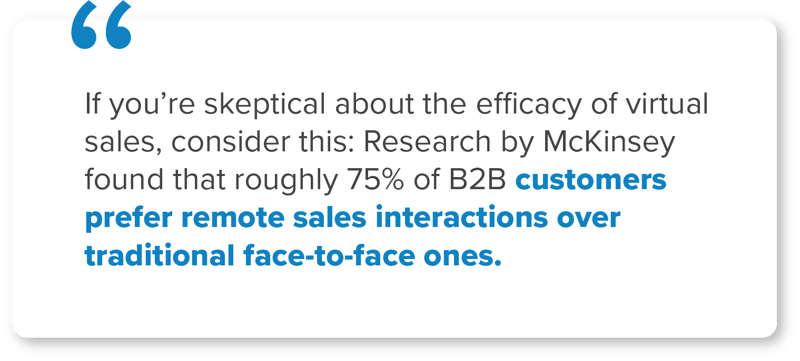 Let that sink in. These are customers. B2B customers. Even with all of the supposed impediments to a smooth B2B sales process (large deal size, multiple decision makers, etc.), B2B customers still preferred to interact with salespeople over video calls.
And, as we all know, selling to customers the way they want to be sold to is essential to building good relationships and closing more deals.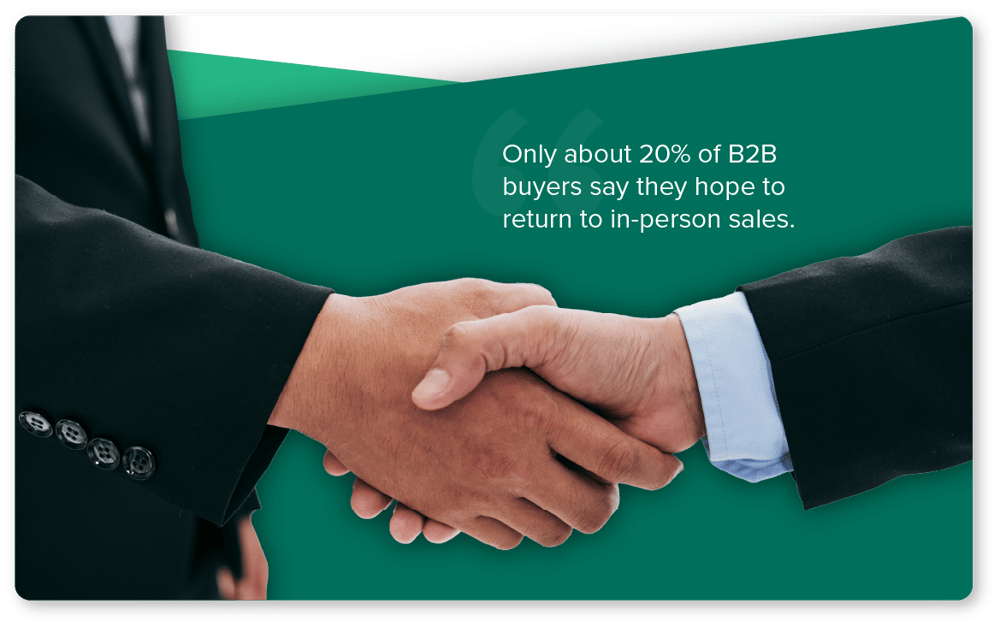 Prospects are ready to buy virtually
No longer are customers put off by virtual sales calls. In fact, it's quite the opposite. According to McKinsey, "Only about 20% of B2B buyers say they hope to return to in-person sales."
To be ready to sell the way people want to buy, you need to fully embrace virtual sales, and you need to do it in the right way if you want to limit resistance from your team.
Get started implementing the concepts of this guide with free tools and training inside IMPACT+.
For more hands-on help from the IMPACT team, book a free meeting with an IMPACT advisor.