The 12 best sales books to read to crush your revenue goals in 2020

Best Sales Books
The Compound Effect by Darren Hardy
The 10X Rule by Grant Cardone
The Little Red Book of Selling by Jeffrey Gitomer
Jab, Jab, Jab Right Hook by Gary Vaynerchuk
The Miracle Morning by Hal Elrod
The Go-Giver by Bob Burg and John David Mann
The Challenger Sale by Matthew Dixon
Start with Why by Simon Sinek
Secrets of Six-Figure Women by Barbara Stanny
Customers for Life by Carl Sewell
Eat That Frog by Brian Tracy
They Ask, You Answer by Marcus Sheridan
As a self-proclaimed couch potato/TV addict in my 20s, I knew I couldn't keep just going through the motions as I got older.
I found I needed a new addiction and learning became my medicine.
To be honest, I was never much of a reader.
I still have a hard time sitting and reading a book from cover to cover, but when the trial version of SiriusXM Radio expired in my company car and I was left listening to the same 20 songs on the radio, I decided to use my offer for one free book on Audible.
From there, I was hooked on devouring every book I could to better myself.
Looking back I have listened to an average of 20 books per year for the last five years, mostly about being a better sales professional — and some just for fun.
If you read just one new book a month, you will have finished these all in the next year.
And if you take away just one action item from each book, you can make 2020 your best year yet.
Here are 12 of my favorites for sales pros to help you crush your revenue goals for 2020.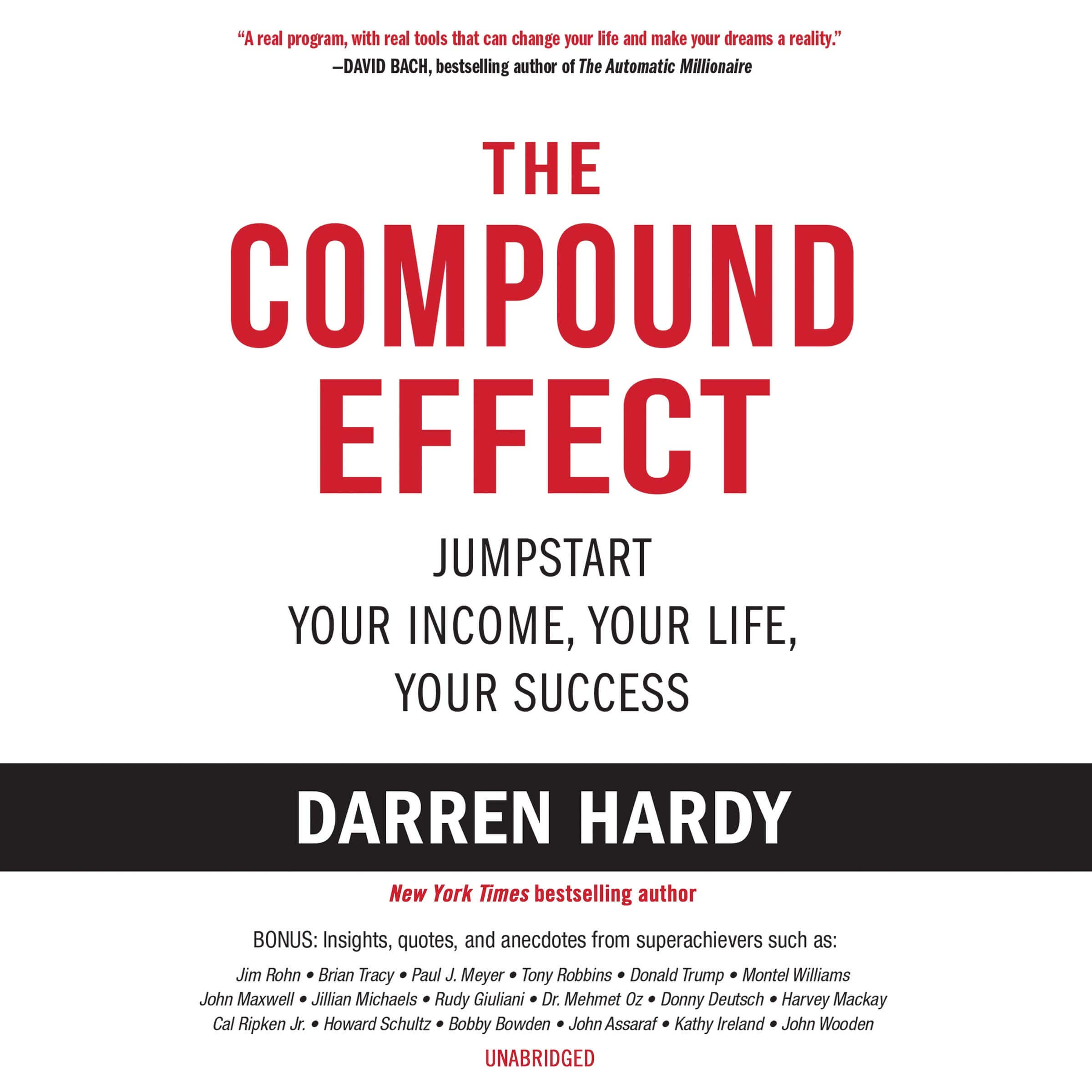 I finished this book in record time, and I even went back to read it a few more times over the past few years.
This book taught me a simple strategy to reaping huge rewards from small, seemingly insignificant actions: Everything must be measured — and it is up to you to take full responsibility for everything that happens to you.
A simple exercise would be to add one more call to your day before you end your day. That doesn't seem like much, but imagine what an extra 250 calls per year would do to help you reach your revenue goals.
Hardy advises you to design the life you want first and the business you want second. Most people choose a career before thinking about what kind of life they want to build.
For me, sales allows more flexibility and income potential than many traditional jobs out there. If you're reading this article, most likely you are in a sales role and you have made similar discoveries.
Some key takeaways from this book are:
Write down your most important goals.
Professional athletes are particularly big trackers. Chew on that one.
Tracking will revolutionize your life. The author started by tracking everything important in a notebook.
Remember, every big achievement starts small.
An example would be someone who wanted to run a 5K.
Many people couldn't go out and run 3.1 miles non-stop, but they could follow a simple couch to 5K program, start with walking, adding distance and speed, and they could be accomplishing their goal in nine weeks.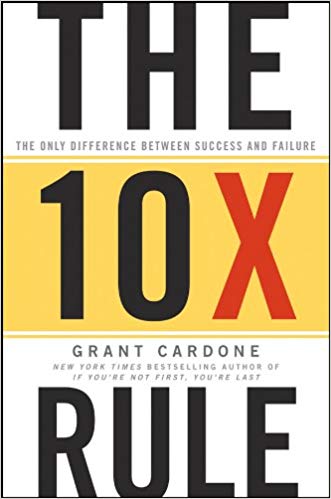 You can grab this book free using the link above.
Cardone's popular title has been referenced as the Holy Grail for those who desire success. He unveils the principle of "Massive Action," allowing you to achieve the results you are looking for.
Cardone teaches you to do in one quarter what most people do in a year. He compels you to set your goals ten times higher than you believe is necessary.
In this book, you learn how to measure activity levels far beyond the norm — and when you act and execute at a 10X variable, you succeed. Take your annual quota and achieve it in 90 days.
Then do it again three more times. You will crush the competition. You will achieve more faster.
Read this book to help you take massive action to achieve your full potential.
Since this author of this one does such a great job of outlining his tips for success numerically, here are the top five things I like about this book:
Easy to read
Easy to understand
Funny
Creative
No B.S.
It's an oldie, but certainly a goodie.
The most obvious tip that even seasoned salespeople struggle with is it: "if you can't get in front of the real decision-maker, you lose."
I can't tell you how many meetings I've had with people who don't have the power to say yes — but don't say no either.
I've fallen victim to continuously meeting with them until we're both exhausted.
Get to the decision-maker, as fast as possible in the sales cycle, and use your primary contact as your champion.
You will close more deals faster by applying this simple principle.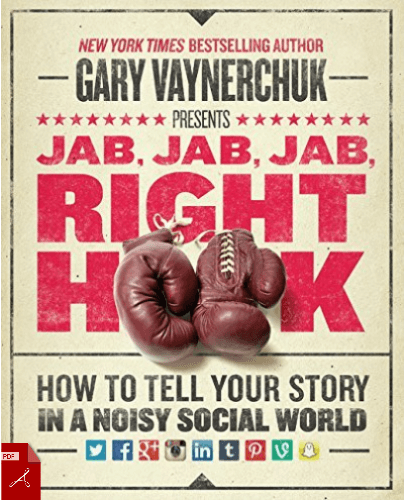 Vaynerchuk may not be one of my favorite authors, but I love his real and raw personality and I do enjoy following him on social media.
I've read several of his books, but the one I think resonates best with salespeople is Jab, Jab, Jab, Right Hook. Have you ever gone for the close before you even got to the problem?
Have you ever felt that you rushed that sale — maybe out of your own need to hit quota and not to help the customer?
Or think back to a time you did it just right. You sent someone a helpful article just because you thought it would help them. You checked in with your customer after the sale to make sure they were delighted — not to try to get another sale.
You were always there as a resource, a sounding board, a helpful hand and top of mind so when your customer did want what you were selling, they think of you first.
These are the essential principles of this book. Reading this book will help you know exactly how to do it right.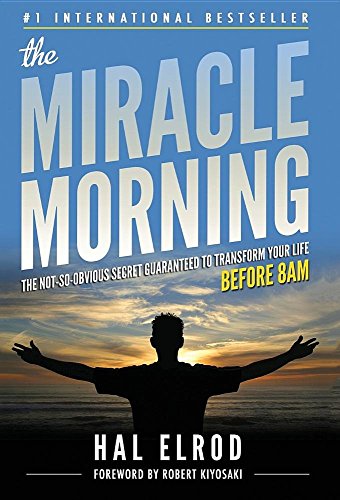 Some (including me) may find this book a little hokey, but after reading it — and implementing its practices daily, I can say I'm sold.
I now practice the Miracle Morning, at least on weekdays, and I am more focused, refreshed, and successful than I ever was. As salespeople, we don't live normal 9-5s.
Many of us travel. Our hours can be wonky. No two days are the same. Add family and personal life and try to take a vacation once in a while and some days you can be spinning out of control.
But if you get up a little earlier each morning, apply the principles of this book, and commit to it for a few weeks, I promise you will stick to it.
You'll get off the hamster wheel, you'll start to take control of the things that matter in your life, you'll be able to prioritize work and family and recreational time, and you'll most definitely crush it as a sales pro.
Go read this one for yourself. Then come back and tell me how it changed your life too.
6. The Go-Giver by Bob Burg and John David Mann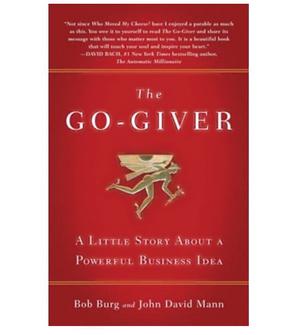 This book is probably my favorite of all the recommended books in this article.
A fun little tale, the author shares the story of "Joe," a seasoned salesperson who was struggling to hit quota at the end of a tough quarter.
He meets a wise character who introduces him to several other prosperous business people who all earned their way to success through giving.
Joe (and the readers) learn on their own how your income is determined by how many people you serve and how well you serve them. What you focus on, you get.
Go looking for conflict, and you will find it.
See the world as a dog-eat-dog place, and you'll always find a bigger dog looking at you as if you're its next meal.
Go looking for the best in people and you'll be amazed at how much talent, ingenuity, empathy, and good you will find.
Ultimately, the world treats you more or less the way you expect to be treated.
This book can be read in just a few hours and it will help you look at serving others instead of selling to them.
This book taught me to be more humble. More empathetic.
And as a result, I know I sell more just by giving people what they want instead of following my own agenda.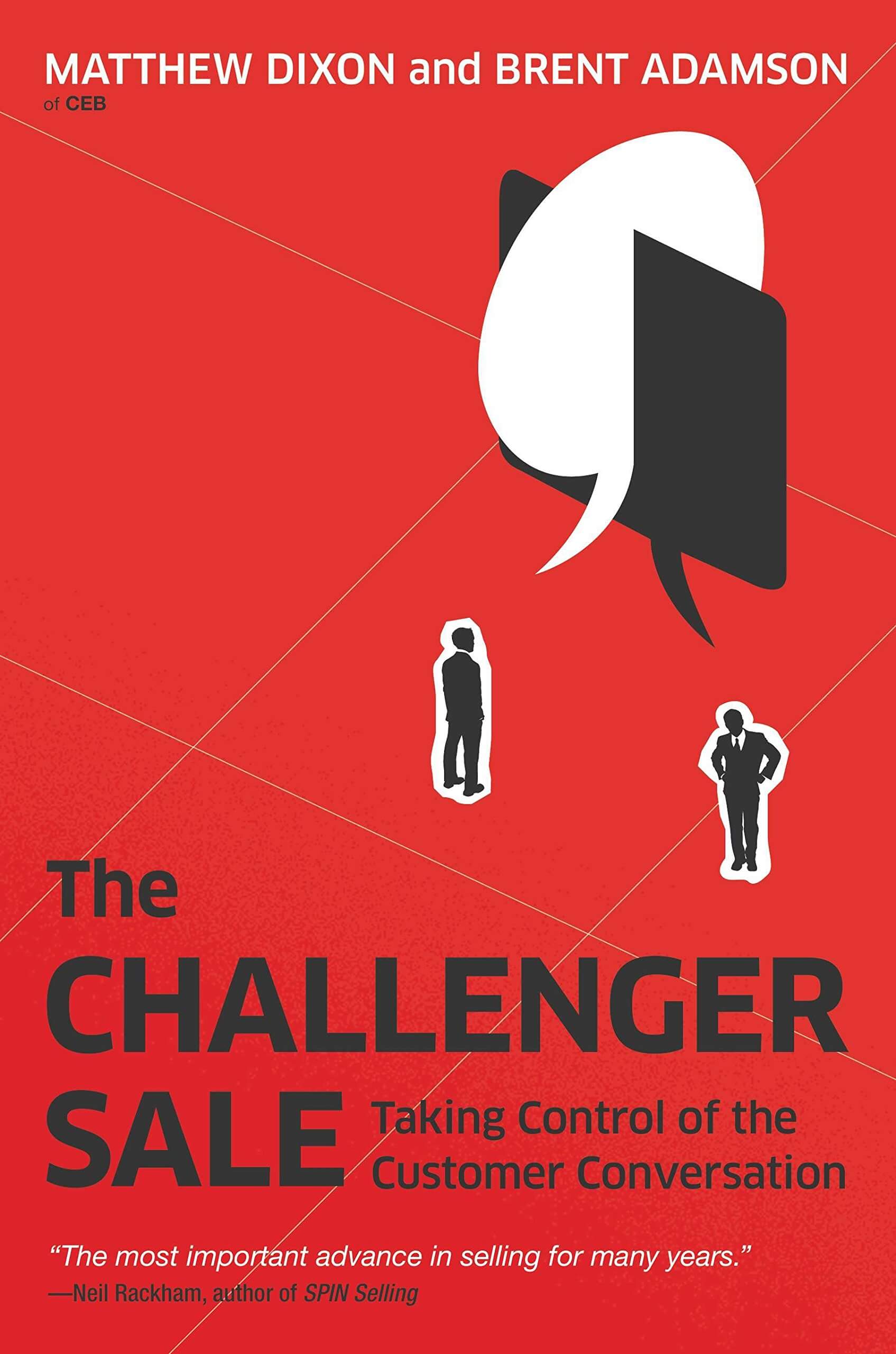 I will admit this was a book that was required reading for a position I held for a few years, but it was timely, relevant, and actually helped me sell more, especially in that particular industry.
I worked for a number of years in the automotive industry and if there's anyone who likes to argue as much as lawyers, where I started my sales career, it's people in the car business.
Dixon taught me how to challenge the customer's thinking and to use third party references and client use cases to "challenge" the customer on why they should make the change I was recommending.
It wasn't a forceful way of selling. It wasn't trying to convince your prospect to buy what you were pitching.
It was sharing with them industry insights into what was happening in their business and how they could sell more using my recommendations.
There were five "Seller Profiles" outlined in this book.
Relationship Builders - focus on developing strong personal and professional relationships.
Reactive Problem Solvers - highly reliable and detail-oriented.
Hard Workers - show up early, stay late, and always go the extra mile.
Lone Wolves - the deeply self-confident, the rule-breaking cowboys of the sales force who do things their way or not at all.
Challengers - use their deep understanding of their customers' business to push their thinking and take control of the sales conversation.
I always thought of myself as a relationship builder. I was always generous with my time, strove to meet customers' every need, and worked hard to resolve tensions in the relationship.
However when I read that only 7% of star performers fell into the "relationship builder" category I had a wakeup call.
I shifted my understanding of my customers' businesses to deliver new insights and drive their thinking in new and different ways. I brought new ideas, like how to save money or avoid risk.
Things that the customer hadn't previously considered or fully appreciated on their own. And contrary to how I had worked as a Relationship Builder previously, I became more effective because I built constructive tension, instead of avoiding it.
More than 50% of all-star performers used the Challenger approach in a complex sale and those were enough stats for me to apply it in my everyday sales conversations. And it works.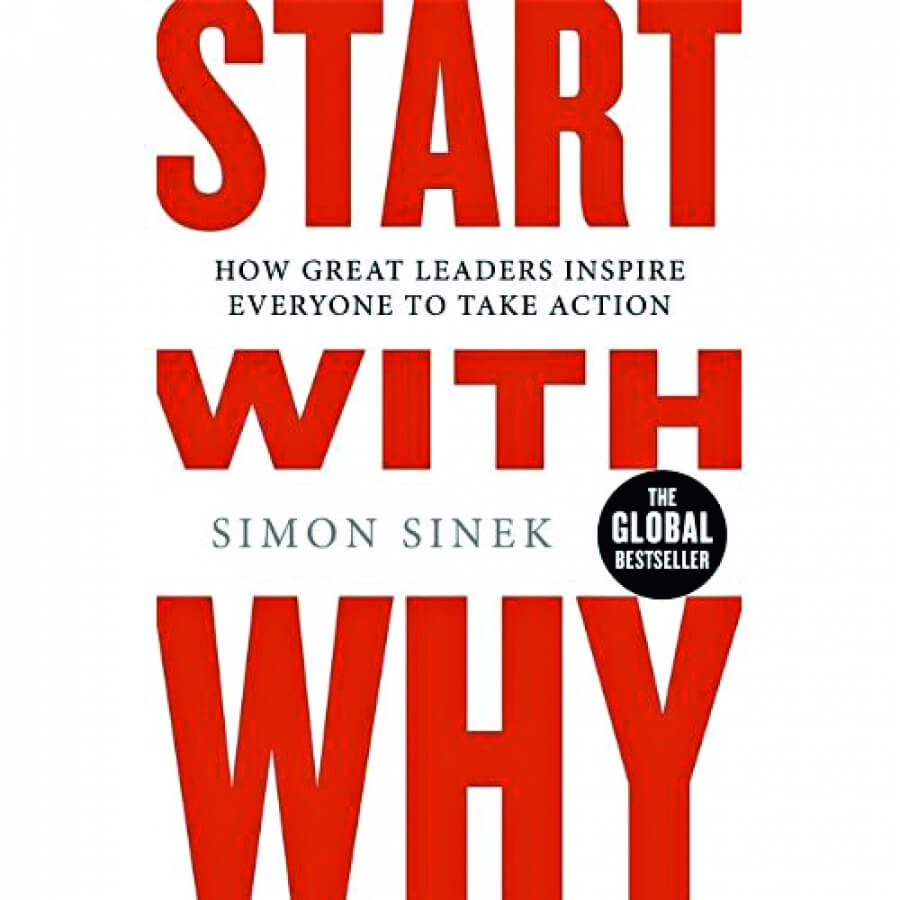 People will not buy into a product, service, movement, or idea until they understand the "why" behind it.
Sinek's famous TED Talk sparked the movement which ultimately turned this into a book read by 5 million people that posits: "people don't buy what you do, they buy why you do it."
When asking the customer why they are interested in your product or service, they often will give you a surface-level answer. This is the time to dig deeper and ask them why that is.
Usually, it takes at least "three whys deep" to get to the actual heart of the matter. Once you do, and you have the ability to solve that problem, you will be much more successful than just trying to help them with their initial why.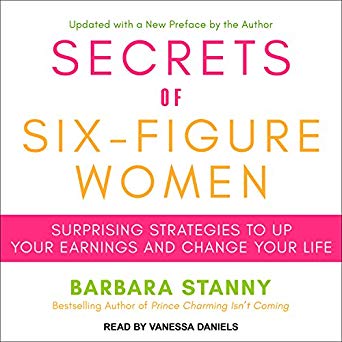 I consciously added this title into my top 12 because yes, I am a woman. And when I read that statistics show approximately 9% of women earn over $100K a year, I have to share my findings.
I believe everyone can benefit from this book, not just chronic under-earners. Ideally, reading this book will get anyone's blood boiling to the point of action.
Whether someone succeeds in network marketing, climbs the corporate ladder, or is a sales professional in charge of their own earnings, everyone should be confident demanding more.
This book is chock full of stories from six-figure earners sharing their success; how they didn't take no for an answer, started recognizing their worth, and asked and worked for what they wanted.
Someone wouldn't last long in sales if they weren't any good, so I suspect anyone picking up this book has a strong head on their shoulders.
They just need to have the encouragement and principles from this book to take themselves to the next level.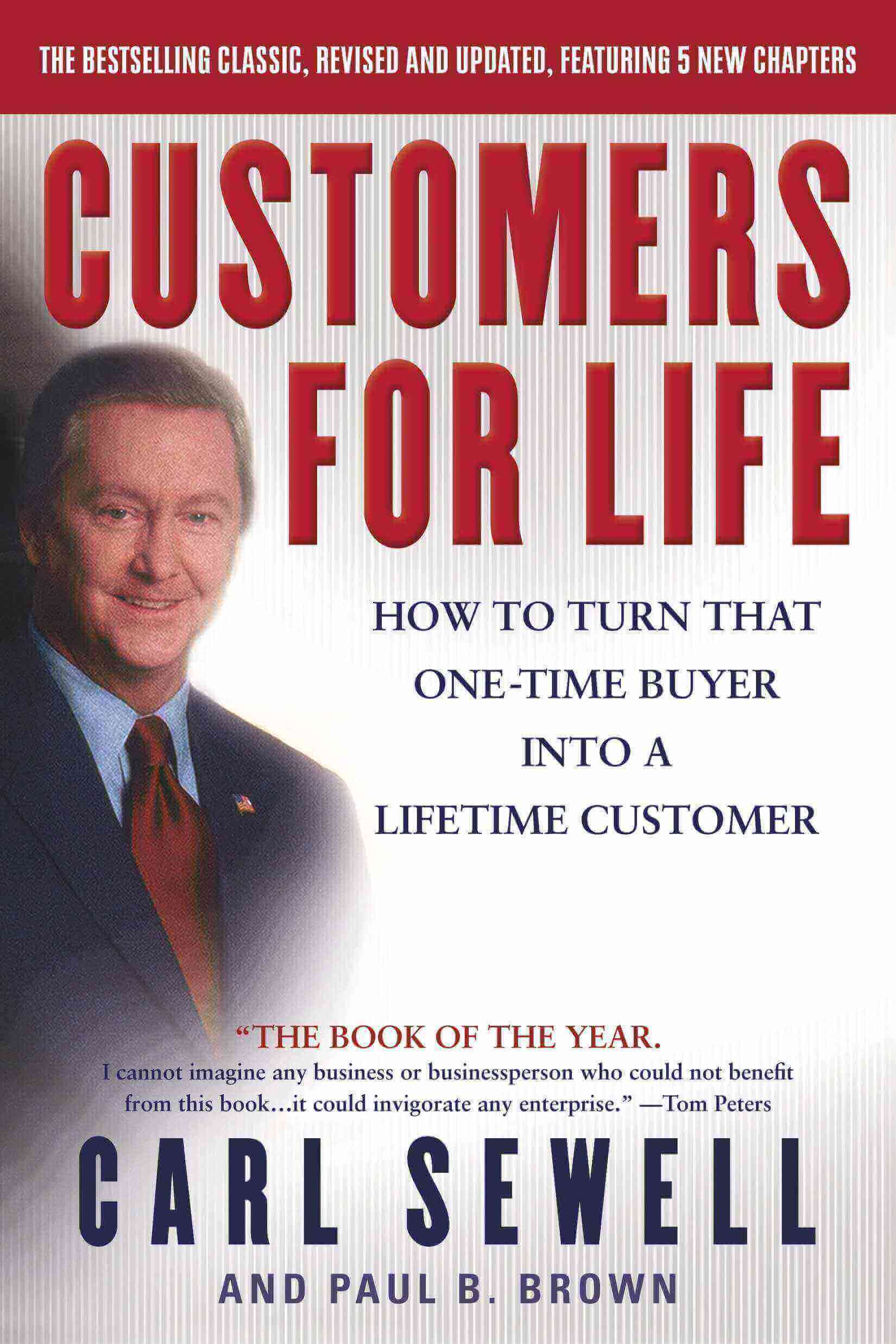 By reading the title, you might think to yourself, this is a book about customer service, not a book about sales. But customer service is sales. And we all know by now it's easier to sell more to an existing customer than it is to sell new business.
There aren't that many products or services out there that can only be sold once. Once you have customers bought in, how do you keep delighting them so they keep buying more or, at a minimum, refer you to other businesses.
Sewell goes on to say delighting your customer is 20% being nice and 80% devising a plan to get it done right the first time.
As sales professionals, we will go far if we under-promise and over-deliver.
Would you buy from someone again who didn't delight you? Probably not. Make that your mission and you will go far.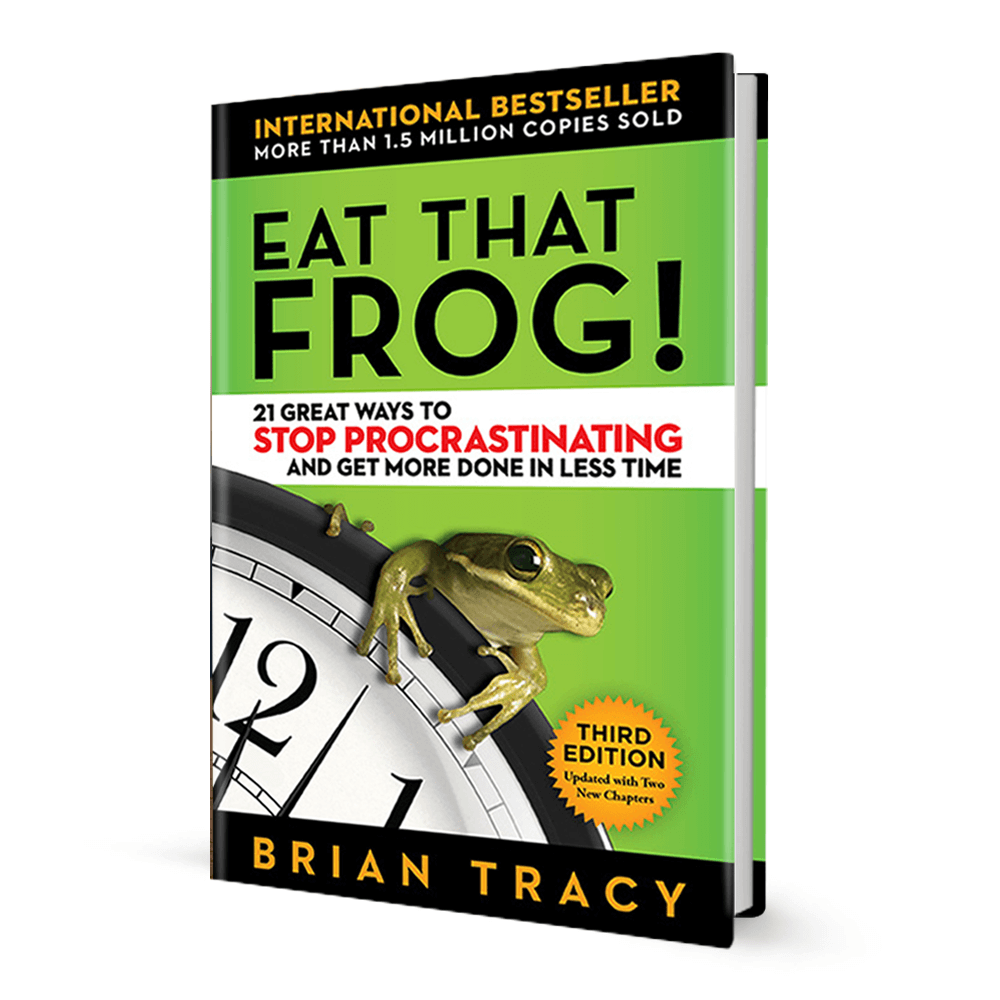 This list would not be complete without a book recommendation from the great Brian Tracy.
Anyone struggling with a never-ending to-do list and not enough time in the day to do it all will benefit from this book.
The secret, according to Tracy, is not to get it all done. You'll never get it all done.
Tracy educates you on the ways to prioritize the most important things and tackle those first. You will feel a sense of accomplishment and you will get more done faster.
At this moment, I want you to stop and visualize eating a frog. Probably not very appealing, am I right? But what if you knew that by eating that frog, you would win the day?
The rest of your meals could be cake. Without calories I might add. And you would feel more satisfied, accomplished, and refreshed as a result. That is what Tracy spells out in this book.
This book reminded me of a woman I worked with years ago.
She had a huge quota, a wide-open territory, and very little management or direction. She was just expected to get the job done. She loved her Starbucks coffee. And she created a system that set her up for success.
Every day she drove to the Starbucks coffee shop near her house.
She parked her car and started to make phone calls.
She didn't get out of the car until she had made 10 cold calls or had made at least three appointments. Whichever came first.
She knew her numbers and knew if she could set up three new appointments every day, she would be successful. After she accomplished that task, which could have seemed like climbing a mountain for some, she treated herself to a cup of coffee.
If you knew your numbers and knew the results, wouldn't you just eat that frog, and then the rest of the day could be cake?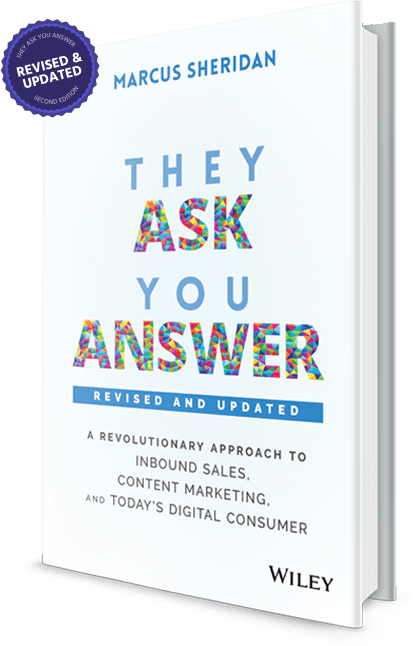 Some might say this is a book more for marketers than sales professionals, but if you haven't figured out by now that sales and marketing and leadership all have to be on the same page for businesses to succeed, then you may be an ostrich with your head stuck in the sand.
When Sheridan's pool company was failing as a result of the economy, he realized he had to do something different than waiting for the phone to ring — and that thing he did was start answering customer's questions.
He knew that the old school ways like yellow pages were no longer working effectively. He knew that he turned to Google for everything, particularly if he was interested in buying something.
And he quickly discovered that he was not alone.
He realized he needed to stop chasing customers and start attracting them. So he started to write about the most common sales questions he received, and he put the answers on his website.
This content helped bring more qualified prospects to him, and shorten his sales cycle.
He saved his business just by starting to answer customer's questions.
Sales, marketers, and leaders who implement the principles found in this book, and do it right, will increase their success exponentially and become top-performing companies in their industry.
Once you've read They Ask, You Answer, you're going to want every sales leader, marketing head, and business executive at your company to read the book too.
Working together will help you implement these principles for success.
A great way to do this would be to organize a book club. My co-worker and business builder enthusiast, Jolie, shares has built a step by step guide to make this happen.
Start reading to reach your goals!
I enjoyed sharing these gems with you.
My wish is that you pick up one of these books and implement at least one principal to help you crush your revenue goals in 2020 and I would especially be delighted if you shared this article or titles with a fellow sales pro who could use the help.
(Note: If, like the young me, you're not much of a reader, and podcasts are more your thing, my teammate, Marc, wrote this great article on the 21 Best Sales Podcasts you need to listen to.)
Pro Tip: if you are reading books on audio, increase the speed to 1.5 or even 2.0 and read more books faster. I wish I would have discovered that earlier.
In summary, I will quote a line from Scaling Up by Verne Harnish: "nothing interesting can come out of your brain that you don't put in first. Having a natural curiosity and thirst for learning separates the good from the great in our experience."
Happy reading!
Free Assessment:
How does your sales & marketing measure up?
Take this free, 5-minute assessment and learn what you can start doing today to boost traffic, leads, and sales.