Hiring an Agency: 35 Questions You Should Be Ready to Answer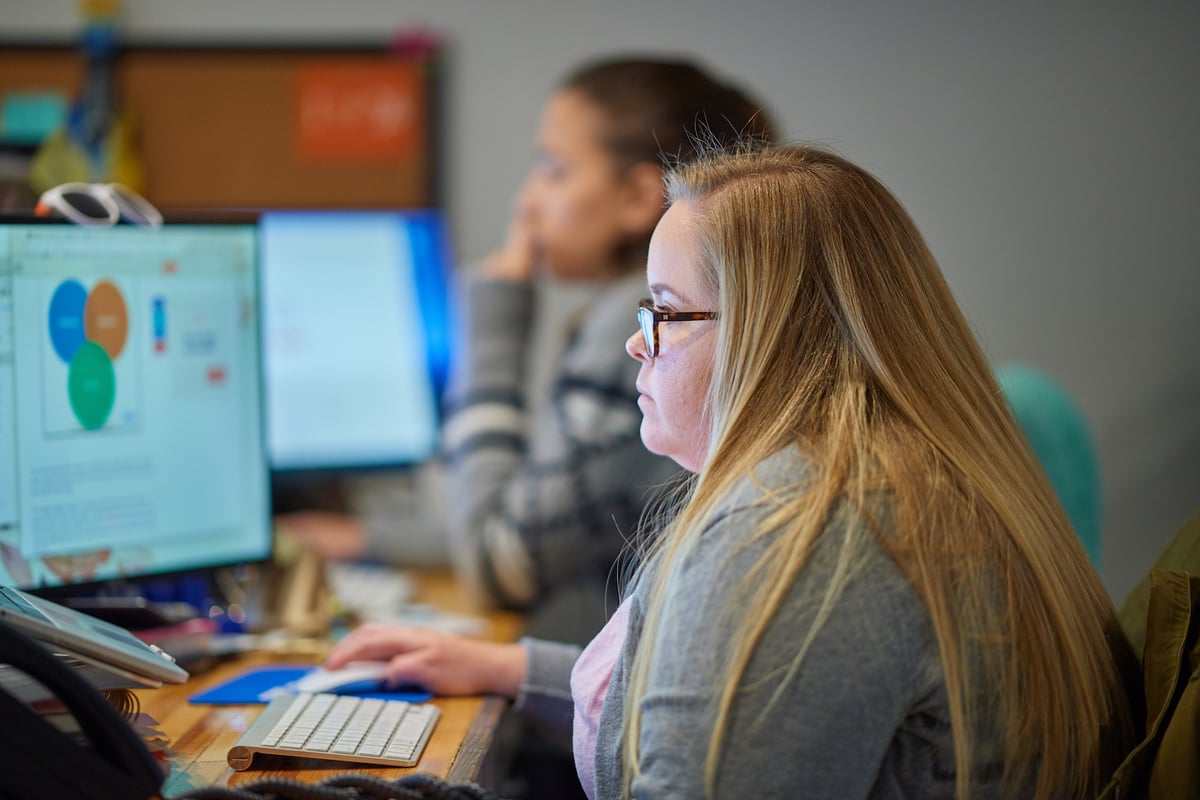 So you've done your due diligence and determined working with an agency is best for your business.
Now what?
Working with an agency isn't hands-off.
As a client, you need to help enable your agency by providing all of the information they need to do their best work and help get you the results you need.
Oftentimes during the sales process, agencies will ask you a series of questions tied to your business -- sales goals, monthly marketing budget, expertise, etc. in order to really know how to best work together.
Below, I've shared 35 questions you should be prepared to answer when hiring and working with an agency.
Strategy
1. What are your organization's revenue goals over the next year?
Consider how your revenue goals were set and be prepared to talk about how or when the goals change or get updated.
Also, inform the agency who has final sign off on the goals because oftentimes decision makers will want and need to be involved in approving a marketing strategy is aligned in achieving the revenue goals.
If you do have a documented strategy, how often does the team review and refer to it?
Studies have shown that marketers who have documented marketing strategy are 538% more likely to report success than those who don't. Who wouldn't want that kind of success?! If you don't have a documented strategy, partnering with an agency to create one is the best first step.
3. How would you describe your key audience?
Be ready to talk about their role, pain points, and content topics they like to consume when it comes to your product. Think about what percentage of your current customers today represent this key audience and why.
If you do, be ready to share them with your agency as you start your partnership.
You'll want to be able to discuss details about them. Have they been effective? And when was the last time they were updated? If it's been longer than a couple years, you will want to revisit the personas to make sure they are accurate.
If you don't have documented buyer personas, no worries! The agency will most likely recommend this to start to ensure marketing tactics and strategies are accurately targeting the right individuals.
Product/Positioning
5. What are the top 3 reasons why customers pick your solutions over your competitors?
When and how did you gather these answers? For example, did your sales rep inform you of the reasons or did you use a third-party survey to ask your customers directly?
This will help the agency identify some of your biggest differentiators and any possible quick wins to help achieve immediate results.
6. What are the top 3 reasons why customers pick your competitor's solutions over yours?
If the answer is price, explain why do you believe customers won't pay your asking price.
Having this information will help your agency:
Learn whether you have a deep knowledge of your competitive marketplace. If you're not quite there yet, the agency will most likely recommend conductive competitive research when getting started to help you find this information.

Identify opportunities or weaknesses in your solutions. Knowing this upfront will help your agency address any weaknesses.
7. What improvements or changes to your product do you believe will help you win more business? How do you know this to be true?
Think about any possible new products as well! This will help your agency plan accordingly for the upcoming months and year.
8. What's the estimated marketing spend (outside of full-time employees) over the last 12 months?
If you're not the person who has final sign off on the spend, then definitely loop in the person who does.
This will help both teams use each other's time wisely so the right people are involved to make the decision when it comes time to review a proposal.
Team Strength
9. How many marketing full-time employees do you have? What are their roles? How recently were they hired? Has anyone recently left?
Your marketing team's size and capability (see the below questions!) will greatly determine how an agency will work with you. It's also important for an agency to know if the team members are more green or marketing veterans.
10. How many full-time employees are in your sales department?
Are there different leadership layers? This goes back to informing your agency of your organizational structure so they can have a strong understanding of how your company operates and who is responsible for what.
11. What are your internal capabilities on (on a scale of 1-10, 10 meaning you need absolutely no assistance with):
Analytics and reporting

Coding or web development

Copywriting

Email marketing

Event marketing

Graphic design

Lead management/nurturing

Mobile optimization

Paid search

Paid social

Prospecting leads

Public relations

SEO

Social media

Technology integration

Video creation

Video editing

Website management
12. How involved is leadership and sales in creating or contributing to content?
Creating content is a must so having commitment from your full team -- including the leaders and sales team members -- will set your company up for more success.
13. If inbound doesn't give you the results you want within 12 months, will you abandon the methodology and try another tactic?
This helps set the expectations for quick wins versus long-term success. This also helps determine your buy-in. If you're ready to throw in the towel when you don't see immediate results, an inbound marketing agency will likely not be the best fit for you.
Content Marketing
14. What content types does your organization create regularly (and create well) and what type does your organization struggle with?
Blog or News Articles

Case Studies

Video

Email

Social Media

Infographics

Whitepapers/eBooks

Checklists
15. What types of content would you LIKE to start creating in your organization?
Dream big! If something has been holding you back from producing the content you want, now's the time to break past it and lean on your agency to help you produce the content that works best for your business.
Website
16. How would you rate the performance of your website currently?
Think about the purpose of your site.
Is it for branding purposes? Look at the growth of visitors and branded search queries driving traffic to your site.
Is it for lead generation? Look at how many new leads you get through your website each month and how many go on to turn into customers.
This information will help drive your on-site strategy in how to best leverage and improve your website to meet your goals.
17. What do you like about your website and what do you not like about your website?
Be honest here. Your team may have different opinions for this question, which is great!
18. What websites are you envious of?
Writer and Digital Marketer Mike Riley wrote "The way you become original is through imitation to some degree. When starting out as a creator, your work is likely going to largely reflect the ideas of your influences."
Providing your agency with websites you like will help them get a sense of the style and functionality you prefer.
Customer Acquisition
19. Of all of your sales leads, what percentage comes from your website?
Take it one step further and start looking at what kind of conversion opportunities your site has active. Do you rely solely on landing pages or do you feature lead flows or pop-up forms on specific site pages?
Knowing this will help guide the overall strategy and goal of your website.
20. Where do your other sales leads come from?
And can you provide a general percentage breakdown by tactic?
Direct Mail

Events/Tradeshows

Email Marketing

Telemarketing

Social Media

Paid Media

Radio/TV Advertising
21. How long is your average sales cycle?
Your marketing strategy will look significantly different if your sales cycle is one month versus one year.
22. What CRM does the sales team use?
Are you team Salesforce or HubSpot CRM? A different solution altogether?
23. Is there an agreement between marketing and sales on how leads should be passed and followed up with?
At what point is the individual qualified enough to be contacted by sales?
24. How are leads passed between marketing and sales?
This question is big! It's important to bridge that gap between marketing and sales to ensure your investment will help drive revenue.
Your agency can help work with both the marketing and sales team to outline how to qualify leads and create a documented strategy when it's appropriate for sales to contact someone.
25. Do you have a documented sales process?
If you have a documented sales process, what does it look like?
Dive into how many touches, types of touches, typical sales cycle length, and any other details that you think will help the agency understand what happens with leads when they enter in the sales process.
This ties directly into the question above. If a documented sales process doesn't exist yet, you will want to choose an agency that has the ability to help create one.
26. What are the deal stages in your sales process?
Mapping out your deal stages will give both you and your agency insight into the steps prospects go through before becoming a customer.
This will enable your agency and you to outline the best strategy to nurture prospects from a lead to a customer.
27. What activities are the members of the sales team measured by?
Sales success should directly be tied to marketing success. For example, if your team is solely measured by new business revenue and customer retention, not a success metric, then your marketing activities and strategy will be geared explicitly to help drive new leads.
28. What tools do the sales team use to gather insight into their prospects?
For example, HubSpot, Databox or LinkedIn.
Customer Success
29. What is your Customer Lifetime Value?
Don't know this information off hand? You can calculate the lifetime value of your customers by using the following calculation:
(Average sale per customer) x (Average number of times a customer buys per year) x (Average retention time in months or years for a typical customer)
30. How often do you collect customer feedback?
Getting consistent customer feedback helps you and your agency gauge how happy your customers are and areas they feel your business can improve on.
31. Do you have a process to document customer success stories for marketing and sales materials?
Repeat after me: customer success stories are a must-have.
As IMPACT's Director of Web & Interactive Content, Liz Murphy, explains, "When done well, case studies can be invaluable inbound marketing tools during that critical decision stage, when prospects are evaluating who is going to help solve their problem -- and you want them to choose you."
Share some examples with your agency, whether your own or ones want to emulate.
32. Have you ever deployed a customer referral program? If not, why?
Oftentimes, companies don't realize just how beneficial a customer referral program can be. Agencies can help navigate exactly how to deploy a program that won't annoy your customers -- a common fear keeping companies from pursuing referral programs.
Technology
33. Which marketing and sales technology are you using -- be specific:
Analytics (e.g. Google Analytics, HotJar, Lucky Orange, etc.)

Call Tracking

Conversion Optimization / Testing Tools

Customer Support / Case Management

E-Commerce

Email Marketing

Event Management Tools

Marketing Automation Tools

Paid Media Management Tools

Reporting/Dashboard Tools

Search Engine Optimization Tools

Video Hosting Tools

Webinar Hosting Tools
Let your inner nerd shine!
Dive deep and go into why the tools are effective, what your team members love about them, and what they wish they could change if they had the power.
This helps the agency see what kind of insights you value.
35. What marketing automation tool is your organization currently using (if any)?
IMPACT is a HubSpot Elite Agency Partner -- and 2017 Partner of the Year! -- and would be a great fit if HubSpot is your preferred tool.
Other agencies may try to be software agnostic or specialize in a different platform altogether, like Marketo. Working with an agency that is already familiar with your preferred automation tool will help eliminate a common learning curve.
So, how did you do?
Were you able to answer most (if not all of the questions)? I know it's a lengthy list, but if you put in the time now to be able to discuss the answers when you speak to agency, you'll find the process is a lot smoother and fruitful.
Now that you're prepped and ready to work with an agency, contact us today to learn more about what IMPACT can do for you.
Free Assessment:
How does your sales & marketing measure up?
Take this free, 5-minute assessment and learn what you can start doing today to boost traffic, leads, and sales.