Building an Inbound Sales Program: 6 Critical Elements of Inbound Sales Strategies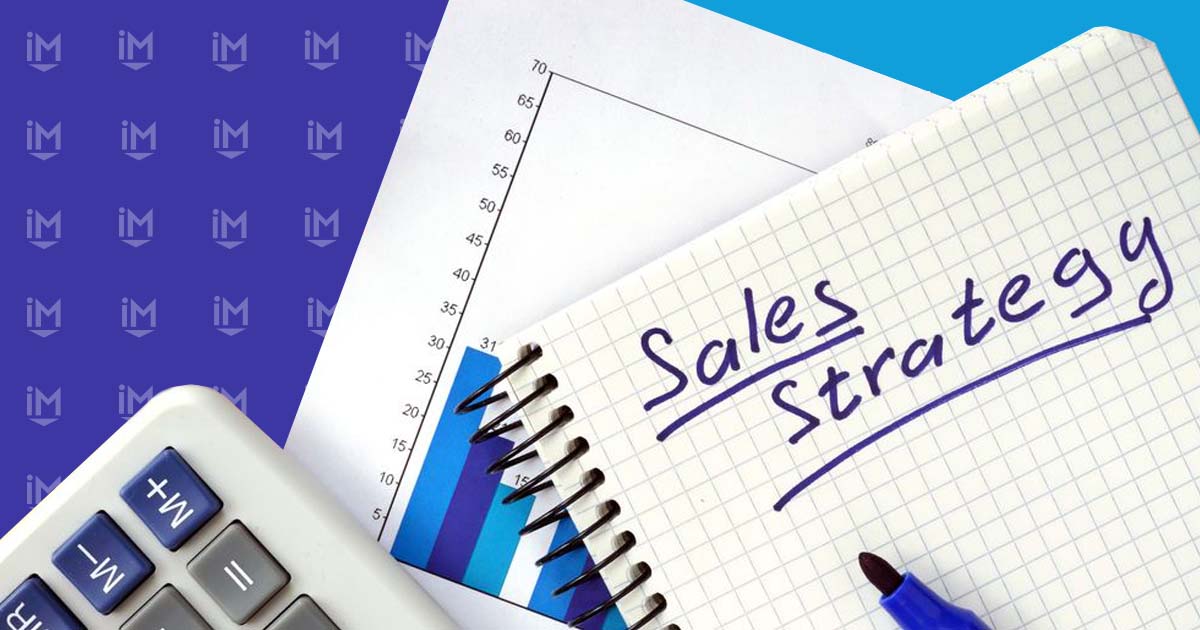 The internet has changed everything: how we communicate, how we learn, and — as Marcus Sheridan's They Ask, You Answer explains— especially how we shop.
As buyers, the internet has made life much easier, enabling us to do most, if not all, of our research and purchasing online, from the comfort of our own homes.
However, for sales professionals, this shift has actually made it a bit more difficult to see results.
That's because, with all of the options and information already available to consumers online, there is more competition, more noise, and less of an opportunity for a sales rep to influence the sales process.
Traditionally speaking, sales teams used to have most of the power in the buying process as they held all of the information prospects needed to make an educated decision. But now, buyers no longer have to go directly through a salesperson to gather information or make a purchase.
They can evaluate prices, competitors, reviews, and more without ever speaking to the provider.
This new era of empowered buyers has forced a change within the laggard sales world. Luckily, over the last decade, we have helped hundreds of companies shift with the times and not only maintain, but grow sales with a more modern approach.
Enter inbound sales.
Inbound sales is a sales approach that better aligns with the inbound methodology and the purchasing preferences and behaviors of modern buyers by addressing the pain points of qualified leads with content and advice, rather than sales pitches.
In this article, we'll dive into:
How inbound sales differs from outbound sales.
What a successful inbound sales strategy looks like.
How inbound sales relates to the

inbound marketing

methodology.
Six critical elements of your inbound sales strategies must.
The inbound sales methodology vs. outbound sales
Outbound sales — a traditional approach to sales where companies push their message or pitch to their prospects through strategies such as cold calling, social selling, and email marketing — is no longer effective in most industries.
Buyers are no longer calling up businesses or walking into showrooms to learn about their options, and they've learned to tune out unsolicited sales pitches. They are nearly immune to these outbound sales tactics.
Instead, they are researching their options online to come to a decision on their own and to avoid being sold to. This is why inbound marketing has emerged and why outbound sales has now given way to inbound sales.
The inbound sales methodology maps your sales activities along the journey a buyer takes according to the inbound marketing methodology:
Identify: This is part of the "awareness" stage in the inbound buyer's journey where you identify potential customers and convert them from strangers to leads.
Connect: During this phase, you take actions to qualify leads and move through the awareness stage to the consideration stage.
Explore: As your qualified leads start to engage with your content in their "consideration" stage, you can start to explore their needs more deeply and identify sales opportunities.
Advise: Sale opportunities allow you to advise leads on the best solution while they are in the "decision" phase of the buyer's journey, which in turn, hopefully, results in converting them to a customer.
Next, we will share sales tactics and strategies to help you efficiently and effectively move potential customers through these stages to making a purchase.
6 crucial elements of a successful inbound sales strategy
While every sales team is unique and you will want to adapt the strategies and methodologies to fit your own company, there are six strategies I feel are most critical for inbound sales success.
An established difference between an ideal buyer profile and a buyer persona
A developed buyer's journey before the sales process
Inbound salespeople who are advisors
Connection through context
Elimination of pitches
Alignment with marketing
1. An established difference between an ideal buyer profile and a buyer persona.
The first step in the inbound sales methodology is to identify potential buyers, or who your sales team is selling to. This step is crucial because the term "who" can apply to both companies and individuals, each defined in unique ways.
The challenge here is that it's common for an inbound salesperson to get caught up focusing on buyer personas, or the fictional representation of an ideal customer, without being clear on their ideal buyer profile.
While they sound similar, they are actually quite different. According to HubSpot, "buyer personas define the different buying patterns of companies within your ideal buyer profile."
Your ideal buyer profile is the type of company you're targeting, while the buyer persona is the individual person within that company you're targeting. In other words, the ideal buyer profile is your market and the buyer personas are your prospects.
Why does this matter?
Buyer personas are important, but focusing solely on them can lead to missed sales opportunities or wasted time. This is because, though a prospect, as defined by your buyer persona document, may align from a job role, pain points, and cultural perspective, their organization may not be a fit from an industry or company size perspective.
Maintaining a solid understanding of your ideal buyer profile allows you to spot opportunities from a broad, company perspective, determine fit for your services, and then narrow your focus to the individuals within that company.
Note: Both your buyer personas and ideal buyer profile are living, breathing things. They aren't resources you should spend months researching and documenting only to never look at again. Go beyond demographics and regularly review and update them with new behaviors or things you learn in your inbound sales and inbound marketing efforts.
2. A developed buyer's journey before the sales process
The goal of inbound sales, similar to inbound marketing, is to be a helpful advisor and create a sales process that accommodates your customer's natural buying behavior.
It's helpful and completely buyer-focused, as opposed to seller-focused. In other words, in inbound sales, the buyer feels like they've learned and have been educated toward making a smart purchase for themselves rather than being forced into a sale.
Traditionally, an organization's sales process is developed based on the way they believe their product or solution should be sold — without clear understanding of the buyer's mindset, needs, or concerns at any given point on their way to purchase.
This translates to an impersonal experience for prospects that doesn't take into account any of each buyer's unique needs. And for sales professionals, it often means unnecessary and repeated sales conversations or ineffective presentations with the wrong materials being presented at the wrong times.
Certainly not helpful for sales conversion metrics...
With that in mind, before developing an inbound sales process, you have to thoroughly understand the journey your customers go through from the time they first discover your company to the point when they decide to become a customer. This is called the buyer's journey.
Taking this approach with your inbound sales strategy leads to sales conversations that actually align with your ideal buyer through their awareness, consideration, and decision stage. It means you as a sales professional are having better conversations and delivering more relevant materials and information because you have a firmer grasp of what the buyer needs at that time.
In a nutshell, it means friendly, effective inbound selling as opposed to the forceful outbound sales tactics of yesteryear.
Note: Having a better understanding of your buyer's journey can also help you identify trends and common behaviors to eliminate redundant work.
For example, if you start to realize most of your prospects are asking many of the same questions in the awareness stage of their journey, you can create what Marcus Sheridan calls an 80% video. that answers the top 7-10 questions almost every prospect asks before an upcoming sales conversation.
3. Inbound salespeople who are advisors
With ever-advancing technology and the proliferation of inbound marketing, the role of an inbound salesperson is evolving as well. Unfortunately, solely being "helpful" is no longer as valuable as it once was to inbound leads.
Technology and content marketing are replacing the assistance that was typically needed from sales and marketing teams to learn about products, get access to the right person, read a case study, or even make a purchase.
With resources readily available to prospects, inbound sales teams must take on the role of trusted advisors, helping potential buyers apply what they've read and learned.
Being an advisor in inbound sales means you can:
Ask the insightful and sometimes uncomfortable questions to help a prospect or inbound lead think critically about what they need.
Teach prospects strategies and tactics they can implement on their own to work toward their objectives.
Guide prospects on how your products or solutions can specifically help them make more money, save money, or avoid risk.
An inbound sales professional who is able to become an advisor has the ability to build even more valuable relationships with prospects and active buyers because they have established trust.
Prospects know the sales rep isn't just trying to force them into spending money on a product or service that isn't right for them.
Inbound salespeople focus on developing long-term relationships that can eventually turn into sales even if the prospects aren't ready to close right now.
4. Connections made in context
An inbound sales representative knows that not every opportunity to directly connect with a prospect is or should be an opportunity to sell.
From their perspective, the goal of connecting with a prospect is to generate one small win: to open a two-way dialogue that uncovers enough information to convert an inbound lead to a qualified lead.
To do that, you have to connect with a lead based on the context of their actions as it relates to their buyer journey. (See point #3)
One of the most effective ways to acknowledge a buyer's current state and guide them through it as an advisor is with contextual, educational content.
In the They Ask, You Answer framework, the process of using content in the sales process to help nurture sales leads is called assignment selling and usually comes in the form of sales enablement content covering The Big 5 or The Selling 7.
For example, during the awareness stage, a member of an inbound sales organization might share a useful blog post or free guide with interested prospects to help them frame the problem they're having and identify possible solutions.
If prospects are in the consideration stage, they may be looking for content sharing the "best" options or even comparing them.
If they're closer to making a purchase decision, an inbound salesperson could share product reviews or a case study.
Each of these connections helps frame the business's value, while still supporting the potential customer's journey through the buying process.
5. Eliminated sales pitches
Whenever a prospect shows interest, traditional salespeople pounce on the opportunity to pitch them. That approach, however, is simply playing a "numbers game" and has led to the negative perception of salespeople as sneaky and pushy, doing anything to make a buck.
With an inbound sales strategy, salespeople must see buyer interest not as an opportunity to "seal the deal," but to teach, even if the process will take more time with each prospect.
Before considering any type of pitch or solution presentation, it's imperative that the first reaction and step your inbound sales team takes is to explore:
The challenges your qualified leads face.
The goals they need to achieve.
How they plan to get there/
The timeline for achieving them.
This natural progression of the inbound sales approach guides prospects to come to their own conclusions about whether or not your solution is the right solution, and avoids the "hard sell" typically necessary by legacy salespeople and processes.
Proper value positioning in this way is the key to building trust and customer acquisition in the modern age.
6. Alignment with marketing
Last, but not least, if you want to see success with inbound sales, your team must align with your inbound marketing team.
While sales and marketing are traditionally pitted against one another, in the inbound methodology, it's understood that both teams are ultimately working toward the same goal: to drive and increase revenue.
Sales and marketing teams need to work hand-in-hand to fully understand the needs of potential customers and create a cohesive, enjoyable experience for them — from when they first discover your brand to once they actually start working with you or your product.
We've found the best way to do this is by establishing and holding a revenue team meeting.
A revenue team is a group made up of key players from your sales and marketing teams that meets at least weekly to develop and execute a strategy to accelerate the sales cycle.
In these meetings, sales will share what they've learned and what they need from marketing to aid the sales process, and marketing can get more insight into the content and campaigns they should be creating and update sales on new pieces available for use.
Want to learn more about the revenue team and how you can use it to aid in content creation and marketing and sales alignment? Check out this course in IMPACT+.
Adopt these inbound sales techniques to better reach your inbound leads
Taking the lead from inbound marketing, inbound sales is a critical evolution of the traditional sales process that matches the way modern buyers buy.
While there is so much to know, and there are many ways to leverage inbound sales, beginning with these six tactics will give you a strong foundation to get started:
Understand your market (the ideal companies that buy from you) and your prospects (the ideal people who buy from you), and how they are unique from each other.
Align your sales process with the buyer's journey, and not the other way around.
Take the time and effort to educate and advise your buyers.
Communicate in a way that's appropriate for the context.
Make your product/service the obvious solution and eliminate the need for a pitch.
Unite and align with marketing in a regular revenue team meeting.
Adapt these to any business, B2C or B2B, and start selling to your inbound prospects in a way that's most useful and effective for them.
Free Assessment:
How does your sales & marketing measure up?
Take this free, 5-minute assessment and learn what you can start doing today to boost traffic, leads, and sales.