What is inbound marketing?
Inbound marketing is a digital marketing strategy in which a business organically earns the attention of their ideal buyers at different stages of their purchasing journey — awareness, consideration, and decision — rather than having to seek them out and competing for attention with traditional outbound marketing and advertising campaigns.
I want to begin this article by sharing three different instances in which I, a weak-willed woman with a wallet, was bamboozled into buying something.
Story #1: My 38th birthday is just around the corner, so to celebrate my slow descent into ancient fossil-hood — as if my undying commitment to Murder She Wrote reruns and Spaghetti Western soundtracks from the 1960s didn't age me enough with some folks — I upgraded my Apple Watch 4 to an Apple Watch 6.
Before I finally broke out my credit card, I did a lot of online research. You see, I wasn't sure if the Series 6 was worth my money; sometimes there isn't much of a difference between new versions of products and then ones that came before.
I only finally pulled the trigger after reading a blog article that compared the Apple Watch 4 to the Apple Watch 6 in detail.
Story #2: About a year ago, I realized it was time to trade in my Jeep Renegade. Did I want another Jeep? Did I want a different car? I was intrigued by the Jeep Compass, but I wasn't sure. Still, even though I had lots of questions, I knew I would do all the research I could in advance to minimize the amount of time I would spend with a salesperson at the dealership.
🔎 Related: Inbound marketing vs. outbound marketing, what's the difference?
And by "everything I could," I mean I cuddled up with my laptop for many, many moons. As I binged episode after episode of Great British Baking Show, I read car reviews, Jeep Compass problem articles, Jeep Compass competitor comparisons, reviewed Jeep Compass photo galleries, watched countless Jeep Compass videos on YouTube, and so on.
By the time I showed up to Adams Jeep in Annapolis, Maryland, I had extensive knowledge of the history of the puddings in British culture, and I knew exactly what car I wanted — the Jeep Compass — down to the trim package.
I simply walked up, saw her on the lot, pointed, and said, "That's my car!"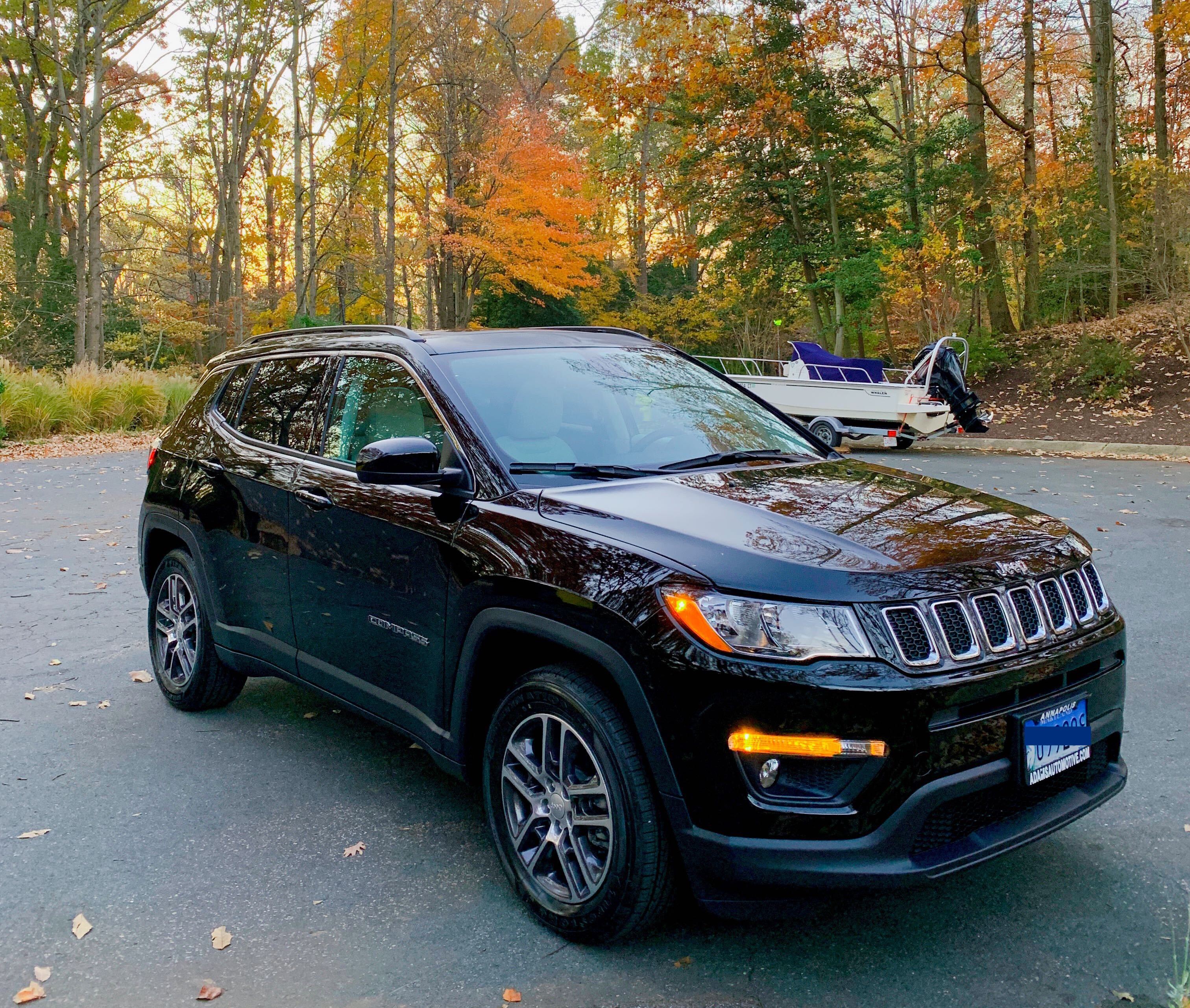 Then we lived happily ever after. 😍
Story #3: And when I first started working remotely for IMPACT over three years ago, I was stressed. So, I searched online for remote work resources and stumbled upon the Trello blog — which has a whole section devoted to remote work — and read it for months and months and months.
Flash forward to today, I'm obsessed with Trello, and I'm a paid member who uses Trello to run both our video content strategy and our written content strategy.
What do all these 3 stories have in common? They're all examples of inbound marketing in action.
In each of these instances, I was not wooed by advertisements from Apple, Jeep, or Trello into purchasing their shiny wares. I avoid commercials and online ads almost as much as I avoid real-life salespeople when I want to buy something.
Instead, I'm now an Apple Watch-wearing, Jeep-driving, Trello-obsessed lunatic thanks to a little digital marketing strategy called — you guessed it! — inbound marketing.
🔎 Related: What are the best business blog topics that get results?
Thing is, I'm not alone in my internet-clutching, sales-avoidant behaviors. I'm also not alone in being tired of commercials always interrupting something I'm trying to watch, or advertisements on videos, in apps, or... well, everywhere, constantly trying to grab my attention.
For example:
The average click-through rate for online display ads (think 90s banner ads) is a shockingly low 0.07%.
Worldwide, 380 million mobile devices now have ad-blocking technology installed. Yikes.
And, unsurprisingly, 18% of U.S. internet users say that they use an ad blocker on their computer.
How do marketers feel about traditional outbound advertising campaigns and tactics? Not so hot. Only 48% say their strategies are effective at driving the sales they're looking for from their ideal buyers.
🎓 Free online course: Digital sales and marketing for today's modern buyer
Whether you've heard of inbound marketing before or not, you've been living in an inbound marketing world for some time. But what is inbound marketing really? How does it work? How does it really differ from outbound marketing? Is content marketing the same thing? What kind of industries does it work for?
You've got a lot of questions, I know. And good news, y'all! I've got the answers.
What is the definition of inbound marketing?
Free Guide: The Ultimate Inbound Marketing Strategy Playbook 2021
Inbound marketing is a digital marketing strategy in which a business organically earns the attention of their ideal buyers at different stages of their purchasing journey — awareness, consideration, and decision — rather than having to seek them out and competing for attention with traditional outbound marketing and advertising campaigns.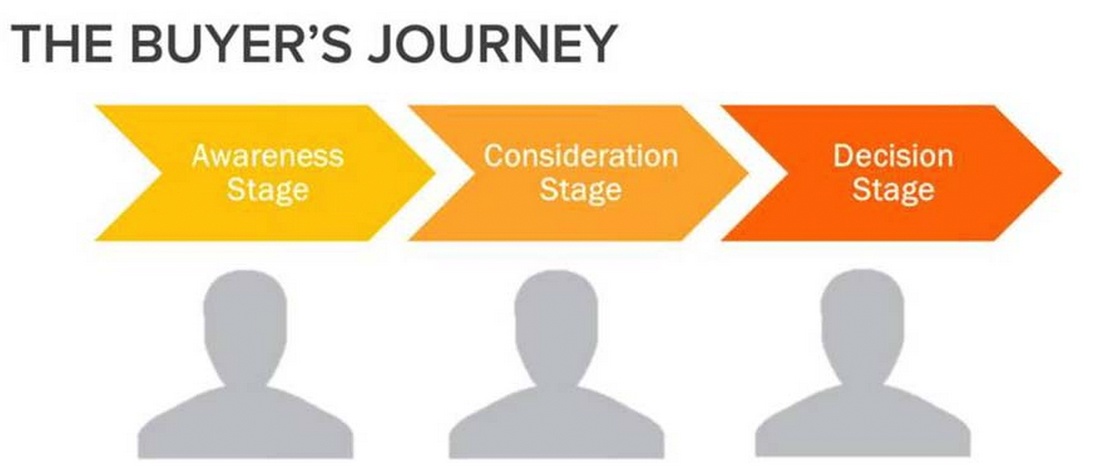 Image credit: HubSpot
Rather than putting your audience on blast and demanding they pay attention to your message, you create high-quality content and experiences that your customers actually want to seek out and that they can find when they want and need it.
Whether they find you via search engines, Facebook, YouTube, or a million other possible channels, your prospects initiate interactions with you because on some level, they were interested or in need of what your company had to offer.
🔎 Related: The 7 types of videos your digital strategy must include
People chose or opted in to receiving your marketing messages. They aren't just forced to see them as they're driving down the highway or flipping through a magazine.
How is outbound marketing different?
"Outbound" marketing is what most people probably think of when you tell them you work in marketing. This means all the traditional forms of getting your message out there:
Catalogues
Billboards
Radio and print advertisements
Cold calls
etc. etc.
In the pre-internet era, when people didn't have instant access to the world's information at their fingertips, outbound marketing was de rigueur. Times have changed, though, and a lot of your customer base now finds outbound marketing a little too aggressive, in-your-face, and pushy.
Of course, there are significant drawbacks to outbound marketing. It's expensive and impersonal. It's extremely difficult to properly segment and target your audiences, and determining the ROI of your campaigns isn't a cake-walk either.
Most of all, it is not aligned with modern buyer behavior.
The impersonal nature of many outbound marketing strategies, the inability to target certain market segments or analyze how a campaign is performing — all of these are big reasons why outbound is struggling to adapt in the 21st century.
While some people are rushing to proclaim outbound marketing "obsolete" and "dead" in the quest for clicks and attention, however, we think that's a little bit premature.
🔎 Related: Outbound vs inbound marketing: which is better?
This is where an inbound marketing strategy has the edge
One reason why inbound has been so successful in recent years is because it aligns with how people are naturally consuming content these days. Modern buyers are spending more time plugged in than ever before.
According to a 2016 Nielsen survey, U.S. adults spend an average of 10 hours a day in front of a digital screen: computers, smartphones, tablets, and more. When people have questions and concerns, Google and Siri are just a click away.
On top of that, people (including your ideal buyers) are also getting better and better at tuning out advertisements and other traditional outbound marketing techniques. Tools like the DVR or OnDemand let TV viewers fast-forward through ads at their leisure, while streaming services like Netflix eliminate ads entirely.
🔎 Related: How to write a blog post (+ free blog post template)
In light of these challenges, we need a new paradigm that reflects users' changing behavior. This paradigm should work with users, instead of pushing them away with intrusive, impersonal ads that become more and more obnoxious in a desperate race to the bottom for clicks.
For many, many businesses, inbound marketing is that paradigm. It's the natural progression of marketing strategy, updated for the modern age.
But just because people are coming to you now doesn't mean you can sit back with a piña colada in your hand, letting them throw themselves at your doorstep. Trust us when we say that good inbound marketing isn't easy:
First, you have to put in advance effort, creating targeted content that your audience will find appealing and personally relevant.
Next, you have to work to convince potential customers that yes, your offerings are exactly what they were looking for when they made that Google search at 2 a.m.
Finally, you have to provide products and services that continually delight people, so that they continue to return to your business.
Just like outbound marketing, inbound is only a way to break the ice and start talking. You still have to prove yourself in order to get people to convert, usually using content.
Are inbound marketing and content marketing the same thing?
Although inbound marketing and content marketing are often treaded as identical — or at least — interchangeable concepts, they are not.
Content marketing is just what it says in the title. It's the use of optimized, high-quality, educational content to attract a specific audience to you. This content can take the form of business blog articles, video marketing, content pillars, social media, email marketing, or any other format that you think will be relevant to the people you're trying to reach.
Different types of content are used to guide people toward a purchase. Your content may address a wide range of pain points and concerns, based on people's mindsets and their positions in their buyer's journey. This content will "nurture" them through the sales funnel toward the final decision to buy.
In inbound marketing, your content is separated into three categories. Those categories are based on how likely the intended audience is to make a purchase: top-of-the-funnel, middle-of-the-funnel, and bottom-of-the-funnel.
Top-of-the-funnel (TOFU)
TOFU content is usually intended for the awareness/convert stage, and usually comes in the form of blog articles that readers discover via search engines, social media, or email marketing.
This content should be addressed to the widest audience possible in order to encourage the highest number of conversions (in other words, the largest number of people entering the funnel).
It typically gets attention by addressing a particular question or pain point that your audience commonly faces. Since you're just looking to get readers to convert, you should avoid overt sales pitches at this stage.
TOFU content examples
Middle-of-the-funnel (MOFU)
MOFU content is intended for leads who have already converted but aren't immediately ready to buy yet. Some of the most valuable types of MOFU content are educational resources such as webinars and e-books.
This content can get more technical and go a little deeper into the benefits of your product, with a more obvious sales pitch. Because of the large diversity of leads at this stage, MOFU content may also borrow from TOFU and BOFU content.
MOFU content examples
Bottom-of-the-funnel (BOFU)
BOFU content is what companies use when leads are teetering on the edge of closing, but haven't yet done so. At this stage, you can feel comfortable with throwing nearly anything and everything at them: case studies, spec sheets, and demos and free trials.
BOFU content examples
But with inbound marketing, content is only a piece of the puzzle
Along with the content described above, Inbound encompasses a variety of strategies designed to attract your prospects' attention and convert them into paying customers. inbound relies heavily on tools such as:
Does inbound marketing work?
Yes. Thousands of companies of all shapes, sizes, and industries around the world have achieved remarkable success with inbound marketing using the proven. We've been lucky to work with a few of 'em, too, leveraging our proven They Ask, You Answer approach to inbound:
Read Aquila's full success story.
If you're still not convinced, here are three powerful statistics about inbound marketing that drive the point home.
53% of marketers say that inbound marketing gives their organization a higher ROI. (HubSpot)
Leads from inbound marketing cost 61% less on average than leads from outbound marketing. (HubSpot)
70% of consumers would prefer learning about a company through content than through advertising. (Content Marketing Institute)
Are you ready to learn more about inbound marketing?
If so, I've got even more resources to take you to the next level in your inbound marketing journey:
The way your ideal buyers make their purchasing decisions is fundamentally different than it was years ago. Back then, someone talk with someone in sales if they had questions. Now, we all turn to the internet for the vast majority of our research before we even think about picking up the phone.
If you haven't already, now is the time to adapt. Now is the time to meet your ideal buyers where they are, earn their trust, and (ultimately) win their business.