17 inbound marketing examples to inspire your digital strategy
These inbound marketing examples will have you creating your own in no time.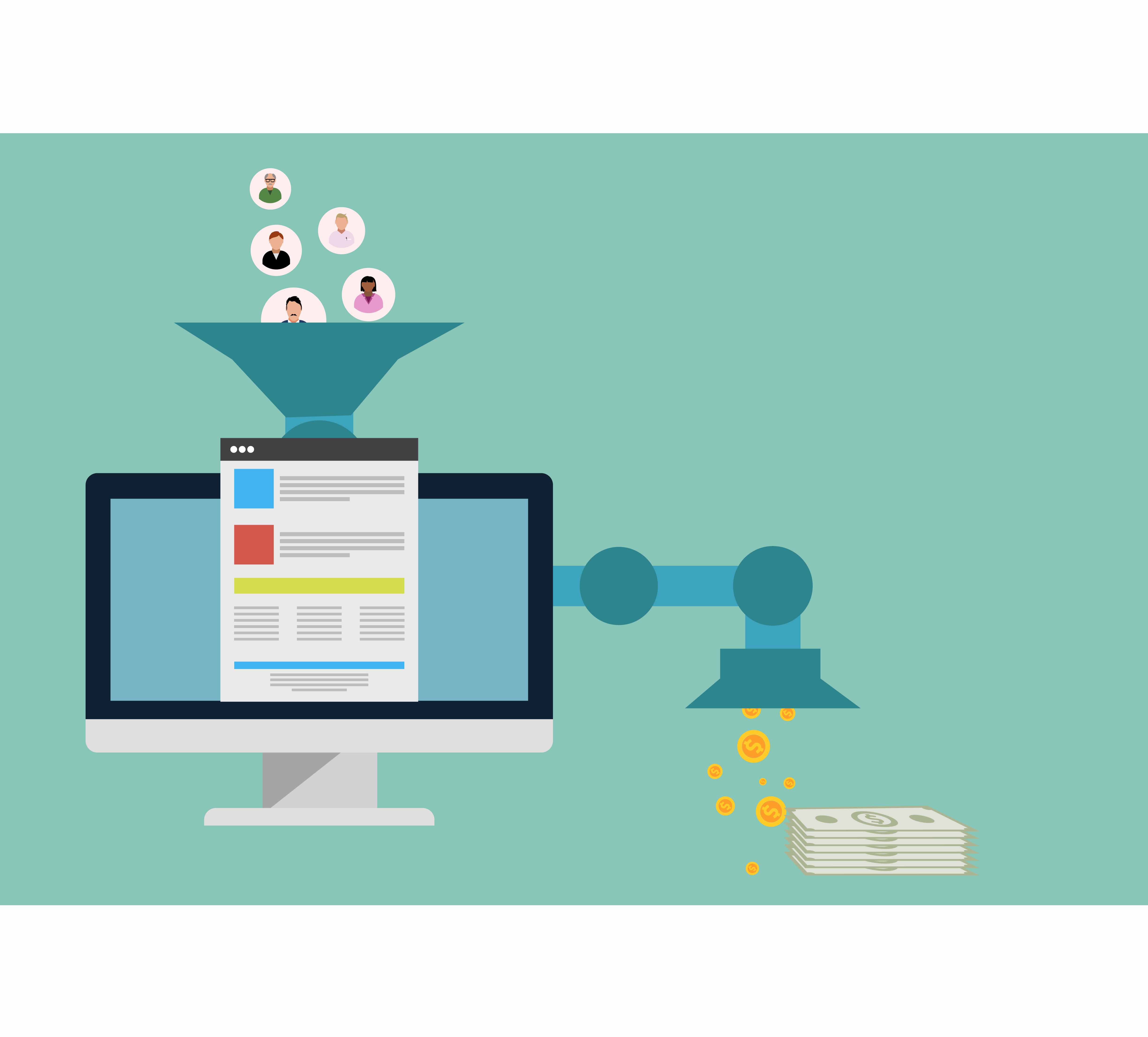 Evergreen Content Editor, 15+ Years of Publishing and Content Marketing Experience
The inbound marketing examples that follow are broken out by:
SEO and organic traffic.
Blogging and content.
Video sales and marketing.
Newsletters and email campaigns.
CTAs, forms, and landing pages.
Social media marketing.
For digital marketers – or business owners and management teams in general – using an inbound marketing strategy to create valuable content about your products and services is a powerful tool to drive traffic to your website, build trust with your prospects, and obtain a steady stream of better-fit customers.
This is because the majority of your potential buyers search online for ways to solve their problems, and if your buyers are online asking lots of questions and searching for solutions, that's where your business should be – answering those questions and fulfilling their needs.
Marcus Sheridan, an international speaker on digital sales and marketing and author of They Ask, You Answer, proved the effectiveness of this method when he almost lost his swimming pool business to the 2008 recession. To save his company from bankruptcy, he obsessively answered all the questions his prospects asked and posted them on the River Pools and Spas website. The company immediately saw incredible results, and with Sheridan's unique philosophical approach, which leans on education and transparency, the company is thriving to this day.
Many of the examples that follow are created with Sheridan's teachings in mind, but before we jump into them, here's a quick overview of what inbound marketing is and how it works.
👩‍🎓Related IMPACT+ courses: Digital Sales & Marketing Framework for Today's Modern Buyer
What inbound marketing is and how it works
Inbound marketing is a digital marketing strategy in which businesses appeal to their ideal buyers during the three main stages of their buying journey:
Awareness: When customers are aware they have a problem and search for information on products and services that meet their needs.
Consideration: When buyers better understand their problem and are considering all possible solutions.
Decision: When prospects decide whether or not to buy.
By creating engaging content for your prospects that helps them at each of these stages, you move them toward making a purchase.
Inbound marketing generates three times the leads that outbound channels, such as radio ads, billboards, and cold calling do – at 61% less the cost. Also, the content you're creating can be used both immediately for a highly effective approach to sales called assignment selling, and long term, to build organic traffic to your website.
An easy way to think about it is that instead of interrupting your prospects when they might not need your products and services, you're providing them with all the information they need so that when they are ready, they can find you.
Components of a typical inbound marketing strategy include:
When used properly and in sync, these individual components work together to effectively attract and engage your customers, while providing them with the solutions they need to attain their goals.
The 17 inbound marketing examples here illustrate how businesses successfully use various inbound marketing components and are broken out by, in order:
SEO and organic traffic.
Blogging and content.
Video sales and marketing.
Newsletters and email campaigns.
CTAs, forms, and landing pages.
Social media marketing.
Using these examples to develop your own inbound marketing strategy can help you reach your target audience, drive higher conversion rates, and improve sales.
👩‍🎓Related IMPACT+ courses: Investing in Incredible Digital Sales and Marketing Results
SEO and organic traffic
When your business is implementing an inbound marketing strategy, one of the most important components to track is how well your content is performing. You can do this by analyzing SEO and organic traffic results.
By tracking this data, you will have a better sense of which content performs best, and, if you're using integrated sales and marketing software such as HubSpot, you can even see how much revenue your content is driving.
Here are examples of how inbound marketing can drive these SEO and organic traffic results:
*Editor's Note: Fire & Ice is an IMPACT client

A B2C heating and cooling supplies company, Fire & Ice regularly publishes information about their products and services in their learning center. They also hired an in-house content manager and videographer to create high-quality content.
By consistently posting articles and videos that answer questions about costs, product reviews, and industry news using the They Ask, You Answer framework, Fire & Ice has grown their traffic from a few hundred users per month to over 50,000 in one year – a 1,500% increase.
*Editor's Note: California Pools & Landscape is an IMPACT client

When California Pools & Landscape built their learning center – also using the They Ask, You Answer approach to inbound marketing – they immediately saw huge results. The most notable results came from an article they published that shared information about the best pool builders in Arizona. They wrote this article about their competitors – and didn't list themselves. This approach builds trust with your prospects (for more on these types of articles, see the section "The Big 5" below).
The outcome? The post ranks for over 470 keywords and attracts over 5,000 users per month. This article took only six months to drive these results, which would have cost the company roughly $13,000 to reach through paid ads.
Beacon Digital Marketing is a B2B certified HubSpot marketing agency that helps its clients scale digital sales and marketing success.
It restructured a low-ranking article to function as a topic cluster, or pillar page, and optimized it with targeted keywords, metadata, image text, headings, and CTAs.
The majority of traffic you see here is from organic search results. (These are users who enter your site based on search engine results pages, or SERPs, not paid ads.)
The increase in traffic after August 2020 is a direct result of the changes made to the page. A few weeks after the optimized page went live, the article went from getting a few hundred visitors per month to over 1,500, a 50% increase in just a few weeks!
This shows how even a few small adjustments in web optimization can drive results.
Blogging and content
By now, you should be at least somewhat aware that blogging helps drive website traffic to your business. In fact, businesses that blog generate 55% more website visitors and an average of 67% more leads than those that don't.
While people generally know that blogging drives more web traffic, the bigger question tends to be, how do you write these traffic-building blog articles and pieces of content?
The key to creating traffic-generating articles is that they need to answer a lot of your prospects' questions. Equally of value is making sure these questions are answered as thoroughly and honestly as possible.
In short, the quality of your content matters just as much as the quantity.
Modern buyers are smart and they know how to find answers. You want to be the one providing them.
When Marcus Sheridan was saving his swimming pool company by blogging in 2008, he realized there were clear patterns shared by the articles that generated the most qualified and biggest number of leads. He also found, over time, that they work consistently and in just about any industry.
These topics, which we call The Big 5, are:
1. Cost and pricing
2. Comparisons
3. Problems (theirs and yours)
4. Best-of lists (best in class, best practices)
5. Reviews
Start with these specific topics, and then teach your prospects everything you can think of about your products, services, industry, and process – focusing on your potential customers and how you can help with their needs.
If your customers are searching for and asking these questions, chances are others will be too, and as long as you establish yourself as the industry expert, they'll find you.
These blogging and content examples represent how real-life businesses are writing about each of these topics. Keep in mind they represent a range of B2C and B2B businesses.
👩‍🎓Related IMPACT+ courses: How to Write "The Big 5"
Cost and pricing articles can be some of the trickiest pieces of content to write for your business. We tend to shy away from difficult questions, such as how much our services cost because they depend on several factors and can be complex to answer.
Sometimes costs can increase when using high-end materials for products or providing extra services from in-demand experts. Other times, costs may decrease when we're providing something of value to prospects that don't require as much involvement. Explaining all the nuances and factors that drive the cost up and down can get complex.
But this is exactly why these articles are so helpful for potential customers – and why you should be writing them.
Positive Parenting Solutions' cost article, which employs the They Ask, You Answer approach, is a good example of well-executed pricing content that not only explains how much their services cost – in detail – but also breaks down why costs can vary. For example, some of their courses provide personalized support and lifetime access to the course and other helpful materials, while others do not. All of these factors directly affect the cost of the company's services.
The article also provides actual figures. Nothing is more frustrating than trying to find out how much something costs when the answer ends up being "it depends, and we'll leave it at that." Don't make prospects read your cost article without providing the numbers. Even if your prices depend on what's included in your products and services, outline what those factors are and then give the figures. It's so much more helpful to the potential customers searching the web for answers.
Another important content type addresses common problems your potential clients might experience.
The key here is ensuring that the information you're providing is as unbiased and trustworthy as possible. This means exploring issues your potential customers might face, warts and all. This helps your business build trust with prospects and gives you an opportunity to explain how your solutions might not be right for everyone. Be sure to help your potential customers not only understand why they're experiencing problems but also how to fix them.
Not only does this make your business more trustworthy, but it's also a great way to sift out bad-fit customers and show people what to really expect from your business.
This example from IMPACT walks people through what might be going wrong with their website and how to fix it. For example, each section clearly states what problem you might be seeing (for example, your website is no longer converting qualified leads), and then provides the solution: how to adjust your strategy.
It's helpful, informative, and easy to follow. Not only are problem articles like this helpful for your prospective customers as they look to navigate their options, but they also establish your company as the industry expert and someone to reach out to when potential customers need what you're trying to sell. You want your content to be there when the buyer is making this decision.
VMG Studios is a Seattle-based marketing agency and video production studio that has also worked with IMPACT and grown their business using They Ask, You Answer to create their content. The comparison article they wrote about how to use video and keep vertical versus horizontal orientation in mind is helpful for those looking for video marketing tips.
This question is likely to be asked by someone who is somewhat new at video marketing and trying to figure out the how-tos of filming video for different platforms.
What we like about this article is that it's written by a marketing agency that can help you create these videos, but you don't have to reach out to them if you don't need to. They wrote the article as a standalone resource with expert tips and examples.
The hope is that you'll find the information useful and contact them for more information about their services, which is how inbound marketing works.
🔎 Related article: 13 great examples of comparison blog articles
This list by Yale Appliance, who has had incredible inbound marketing success working with the IMPACT team, is the perfect example of what best-of articles should be. People shopping for counter-depth refrigerators who land on this page will find a wealth of information on every topic imaginable regarding these appliances.
The article talks about sizes, costs, brands, models, and more. Each section has its own video talking about the products – the positives and also the negatives. For example, does the featured model have high-end features, such as evaporators or odor protection? Will your food last longer with better drawer sealing?
They also tested these refrigerators against each other in categories such as food freshness and how long the food lasts, and they share those outcomes so customers can make the best decision for themselves.
Review articles help prospects understand which products and services might be the right fit for their needs. The ideal customer-focused content for inbound marketing purposes needs to be unbiased and helpful without being too pushy or salesy.
River Pools – which is owned by Marcus Sheridan, co-owner of IMPACT, and has been supported by the IMPACT team during their inbound marketing journey – accomplishes this in their Viking Pools review, which compares pool size, depth, surface area, perimeter, and more. It goes over everything you need to know as a prospective customer to decide whether to buy the pool or find something else.
We like that they end the article with a strong CTA, which directs users who may not have found what they were looking for to get more information about other pool designs or request pricing. This wraps up all the information provided with an easy way to either dive into more content or contact the company to take next steps.
Video sales and marketing
If you've been in the marketing space for a while, you've likely heard how important videos are for reaching new customers and creating better leads. In fact, 85% of all internet users in the United States consume online video content regularly, and businesses that create video content gain 66% more qualified leads per year.
These examples show how to properly incorporate video content using the They Ask, You Answer methodology.
🎥 Free on-demand webinar: The Visual Sale: 8 Proven Ways to Expand Your Reach and Earn Trust with Video
They Ask, You Answer's "Selling 7" details seven types of marketing videos that are the most effective for businesses. One of these seven is an 80% video, where you answer all the questions your sales team gets asked on a typical sales call. This saves your sales team time in explaining these basic questions so that when you meet with your potential customers, you can immediately dig into their specific questions.
Burrells, a luxury jewelry company, created an 80% video after working with IMPACT that addresses all the questions their prospects typically ask about engagement rings before they buy: how to pick a style that suits you (e.g., for long fingers versus shorter), the different shapes diamonds come in, the difference between platinum and silver, sizing, and more.
Remember those comparison articles we went over as part of The Big 5? You can answer these types of questions in video format too. Here is a great example by US-Mattress.com that discusses the similarities and differences between innerspring, foam, and hybrid mattresses.
The reason this video works so well is that it compares more expensive mattresses to more affordable ones, describes how they feel, whether rigid or softer, and explains how some conform to your body. This gives you the information you need to think about which mattress fits your budget, as well as your physical needs.
They also end the video with how to reach out and contact them if you have more questions or need additional information. It's simple, but informational, which is really all you need.
Newsletter and email campaigns
Newsletters and email campaigns are still a large part of inbound marketing strategies and creating content. They help keep your prospects engaged and are an effective way to continue sharing company news and product information over time.
Here are some businesses that are doing it right:
*Editor's Note: W.S. Tyler is an IMPACT client

A manufacturer of woven wire cloth and mesh materials, W.S. Tyler recently launched a "choose your own adventure" style email campaign, where they asked unengaged contacts what their biggest challenges were. Based on their answers to multiple-choice questions, the prospects were sent content directly related to their choice.
These emails achieved a 74.14% open rate, which is unheard of, especially for unengaged contact. This shows how effective email marketing can be when you send people the right content at the right time.
I get so many newsletters that it's rare when I get excited to receive one. But a product I recently bought, called the reMarkable 2 (an electronic tablet that mimics the writing experience of using pencil and paper), sent me an introductory email that I actually enjoyed directly after my purchase. The company offered me information about a community of other folks using the product, in addition to resources on how to use it and answers to frequently asked questions.
This works because they don't just leave the customer hanging at the end of the sale. Instead, they draw them into a community and conversation surrounding their products and offer help on how to use it.
It's useful because while I'm learning to use their product, the newsletters make it easier to find this information.
CTAs, forms, and landing pages
Some of the most important pieces of the inbound marketing puzzle are the CTAs, forms, and landing pages you implement on your site.
This is where you're redirecting prospects toward contacting you or downloading a free offer, like an ebook or how-to guide. These are important because it's where you transform your prospects from passive readers into active and engaged users. In addition, it's where you collect the personal information you need, such as email addresses and job titles, that tell you about their interests and how to keep them engaged.
These examples show how to move your customers toward taking action.
SAMCO Technologies is a leading B2B manufacturer of wastewater treatment and separation technologies. Their ideal audience is made up of engineers and engineering, procurement, and construction professionals (EPCs) who are looking for solutions to manufacturing issues with source water, as well as waste and disposal.
This landing page shows how simple text and images might be all you need to engage your audience to gather more information from you. We like this example because its value is clear, thanks to the bulleted list of topics included in the ebook – and you can immediately see what you'll be getting if you download the guide. They also ask for a decent amount of information, but not too much.
Try not to overdo it on the first go-around. You can always engage your customers and get them to send you more information later in your email and marketing campaigns. Trying to obtain too much information early in your inbound marketing process might discourage some folks from taking advantage of the offer.
If you regularly seek digital sales and marketing advice, chances are you've come across content published by Neil Patel, a New York Times bestselling author and highly sought-after speaker. His online marketing blog generates over 4 million visitors per month, and his YouTube channel has over 897,000 subscribers.
It should come as no surprise that someone of his caliber who writes about digital sales and marketing would be a strong example of how to implement these strategies. The CTAs on his site are to the point and engaging.
A simple question catches your attention quickly: Do you want more traffic?
Most people are probably on his site because yes, they do. Follow his example by finding out what your prospects are looking for, and using that information to draft engaging language.
🎓 Free IMPACT+ lesson: How to create landing page videos that convert
Social Media
Some businesses are better suited for social media than others, but it never hurts to add another layer of brand awareness where you can. Your leads might be chatting on Twitter, or active on LinkedIn. Find out where they frequent and create engaging content for them there.
These examples show a few ways you can use social media to your advantage.
L.L.Bean's social media content is the perfect example of how to speak to your prospects like the human beings they are. The company doesn't just focus on their products; they also focus on the people that use them. They have a Get Outside Guide that shares heartfelt stories and expert tips.
These stories translate well to social media because it's a place where people can see others with the same interests enjoying their merchandise. At the end of the day, that's how you want to connect with your audience.
Magic Hour Tea makes tea blends for people looking for an elevated experience when brewing tea at home. On their Facebook and Instagram pages, the company shares videos about how to brew their teas, including ways to enjoy the experience and live in the moment.
There are also posts and videos about how to make different drinks and recipes using their teas. This type of content helps people get excited about your offerings because it shows them exciting ways to use them.

One of my favorite success stories is Cosmic Donuts in Kinderhook, N.Y. The donut shop opened in 2020 and used Instagram to journal their process from start to finish – how they make their donuts, renovations made to the shop, and flavors they tested. As a result, on opening day they had a line around the block, and they still sell out of their donuts before closing each day. They are opening a second location.
Use social media to share what your business is doing behind the scenes, and get potential customers excited about your offerings. The more you share, the more likely it is that you'll connect with someone who is looking for what you do. It's just a great way to get the word out and have people see what you offer while providing prospects with the opportunity to share with their own communities.
Add these ideas to your inbound marketing plan
As you're planning your inbound marketing strategy – whether you're starting out fresh or looking for ways to revamp your existing plans – incorporate some of these ideas into your campaign. These are all examples that other businesses like yours have used that are effectively helping drive more traffic, leads, and sales.
If you're looking for some more inbound marketing how-tos or information, here are a few great resources:
Also keep in mind that we offer a wide range of free resources and courses at the IMPACT+ learning center.
I hope you find these examples helpful as you plan your own inbound marketing program. If you have any questions, we'd be happy to help, so please don't hesitate to contact us!
Want to learn more about digital sales and marketing?
Master digital sales and marketing when you join IMPACT+ for FREE. Gain instant access to exclusive courses and keynotes taught by Marcus Sheridan, Brian Halligan, Liz Moorehead, Ann Handley, David Cancel, Carina Duffy, Zach Basner, and more.