5 Key Elements of a Winning Inbound Marketing Strategy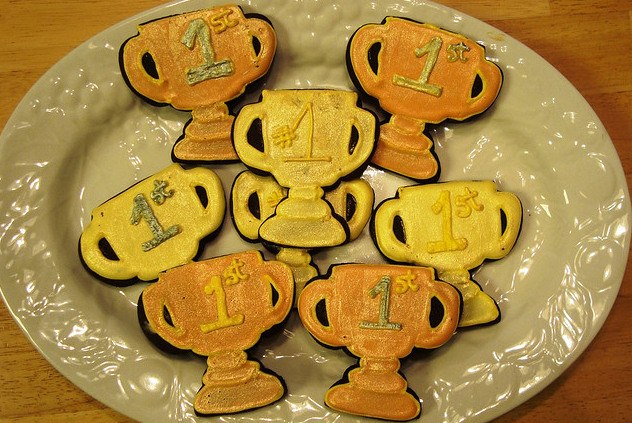 January 9th, 2014 min read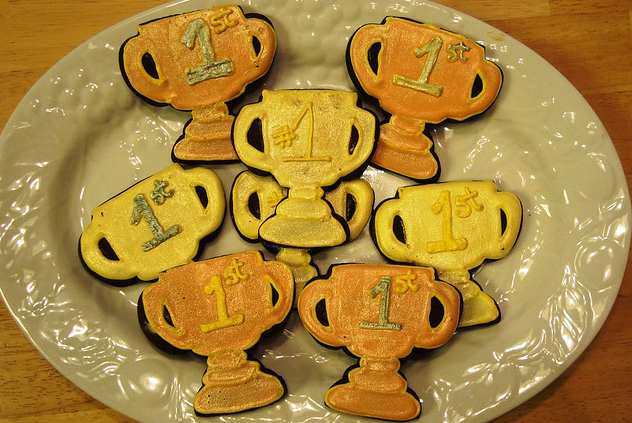 A little motivation goes a long way.
It goes without saying that we are rooted in a competitive marketplace where winning will be rewarded, and losing will cost you.
Where does your business stand?
A successful inbound marketing strategy is multi-faceted. It is strategically developed to increase awareness and build trust and credibility among customers, both potential and existing.
While the key to success varies depending on your product, service, and industry, a few common threads have the ability to unite us all.
We've outlined 5 key elements of a winning inbound marketing strategy to help your business get your bearings in a crowded marketplace.
Well-Defined Buyer Personas
Having strong research-based representations of your ideal customers will make your life easier. Concise buyer personas make it easy for you to position yourself like a prospect. Before you can develop a plan for how you will target your specific personas, you have to understand how they tick. What are their pain points? What factors motivate their purchasing decisions?
Well-defined buyer personas provide you with insight into what channels are best suited for carrying out social interactions. Rather than spreading yourself thin across a variety of social platforms, use the information from your buyer personas to determine which platforms they're hanging out on and focus your efforts there. It's not about where you want to post, it's about where they want to interact.
The better your buyer personas are, the more authentic your efforts and interactions will appear. After all, they're just as human as you or me, so start treating them like it.
If it feels like your buyer personas may be in need of an upgrade consider these questions:
What are your personas priorities? Has anything occurred in the last year that has the ability to shift these priorities? If so how can you adjust your strategy accordingly?
What are your personas challenges? Will business growth increase or decrease the number of challenges they are faced with?
Where do your personas go for information? How will new resources influence the way you reach them?
A Clear Conversion Path
While conversion paths may vary depending on your industry, the average inbound conversion path is designed to convert visitors into leads, while promoting your business' content. It serves as a probable, step-by-step route to take your visitors from point A to point B. A strong conversion path will include the following elements:
CTAs
A CTA commonly serves as the "bait" to guide your visitors onto a landing page. CTAs employ highly specific language and sharp, contrasting design in an attempt to entice visitors to click.
Here are some examples of good CTAs versus less effective CTAs:
Good Bad
Landing Pages
Your landing page should have one purpose, which is to convey the value of the product or service being offered. Any and all of the content on the page should work to convey one succinct message.
We encourage you to simplify your written content by utilizing bullet points to highlight key takeaways, and use bold and italicized text to ease readability.
Your landing page should contain: a compelling headline, a few sentences that summarize the offer, 3-5 bullet points, an interesting visual, a form, a contrasting CTA, and your social share buttons.
Forms
While we understand that you want to collect as much information as possible, you want to avoid asking too much, as it might have a reverse effect.
Keep your forms simple. It's easier than you think to lose a potential customer due to too many form fields. Anywhere between 5-10 fields is pretty much fair game, but try not to exceed 10 required fields.
Additionally, try to avoid asking the same questions more than once by using progressive profiling.
According to HubSpot, "Progressive profiling is a powerful technology that can help increase conversion rates and give you more insight into your leads by asking the right questions at the right time."
Essentially what progressive profiling does is it replaces questions that returning leads have already answered, and substitutes them with a new question. This simple feature has the ability to make your leads feel less bothered, and more interested.
Thank You Pages
This is where your prospect will gain access to your offer, so be sure to include an functional link. Make sure the link is obvious enough to avoid any confusion.
Don't forget to thank your prospect for taking the time to accept your offer and fill out your form. Good manners matter!
With those two steps covered, you now have the option to optimize your thank you page a little bit. Consider adding another form or a reassuring testimonial to help push your leads further down the funnel while you have their attention.
A Unique Brand Story
Every business has a story. I'm not talking about the run of the mill "we were founded in 1974..." story, but something more. A story with substance. Your unique roots, the hurdles you've overcome, the faces behind your products, the stripped down version of your business.
The fact of the matter is, your audience wants to know your story. From an emotional standpoint, people love to build connections with businesses that remove their censor, and tell the truth. Your unique brand story will serve as the glue that bonds your business to each of your customers, or potential customers.
Your ability to communicate your message through a compelling story will increase the likelihood that your audience will listen, and in turn, share it.
Here are a couple great examples:
Easy to Share Information
Include Social Share Buttons

Websites that make use of social sharing buttons generate 7x more mentions than those who don't. (Source: BrightEdge Technologies)
Social sharing buttons make it easy for our visitors to pass your content on to their extended audiences on social platforms like Twitter, Facebook, Google+, and LinkedIn. We advise you to include these buttons on almost all of your valuable content, including: blog articles, your website, your landing pages, etc.
Utilize Hashtags
Peppering a couple of hashtags into your content will help to increase its visibility. This will make it easier for people to find your content, as the hashtag will earn you a spot in the searchable hashtag stream. It's likely that people who are searching and interacting with the hastag are interested in the subject matter, therefore the likelihood that they will share your content is increased.
Include Interesting Visuals
According to HubSpot, photos on Facebook Pages received 53% more Likes than the average post, and photo posts attracted 104% more comments than the average post.

Considering that platforms like Twitter have mad an honest effort to increase their photo-friendly capabilities, (instead of clicking to open up an image, now all videos and photos appear directly in your feed) your business must learn to adapt to the environment.

Interactive Content
Interactive content provides users with a two-way, personalized experience. Unlike one dimensional content that simply exists, interactive content opens up the floor for a dialogue between you and your potential or existing customers.
Perhaps the strongest characteristics of interactive content is that is able to hold the attention of your visitor. Rather than coming face to face with a piece of content that is self-serving for your business, interactive content gives you a chance to learn something new about your visitors, while they learn from you. The more information you can indirectly pull from your visitors the better, as it will provide you with insight when it comes time to develop a plan for lead nurturing.
Additionally, interactive content has a longer shelf life. While an ebook can feel stale once you've read through it once, or maybe even twice, an interactive piece of content offers more than just a single-use.
Want to learn more about digital sales and marketing?
Master digital sales and marketing when you join IMPACT+ for FREE. Gain instant access to exclusive courses and keynotes taught by Marcus Sheridan, Brian Halligan, Liz Moorehead, Ann Handley, David Cancel, Carina Duffy, Zach Basner, and more.
Access hundreds of FREE courses and keynotes