Content Is a Consistent Struggle For Teams, According to Adobe Report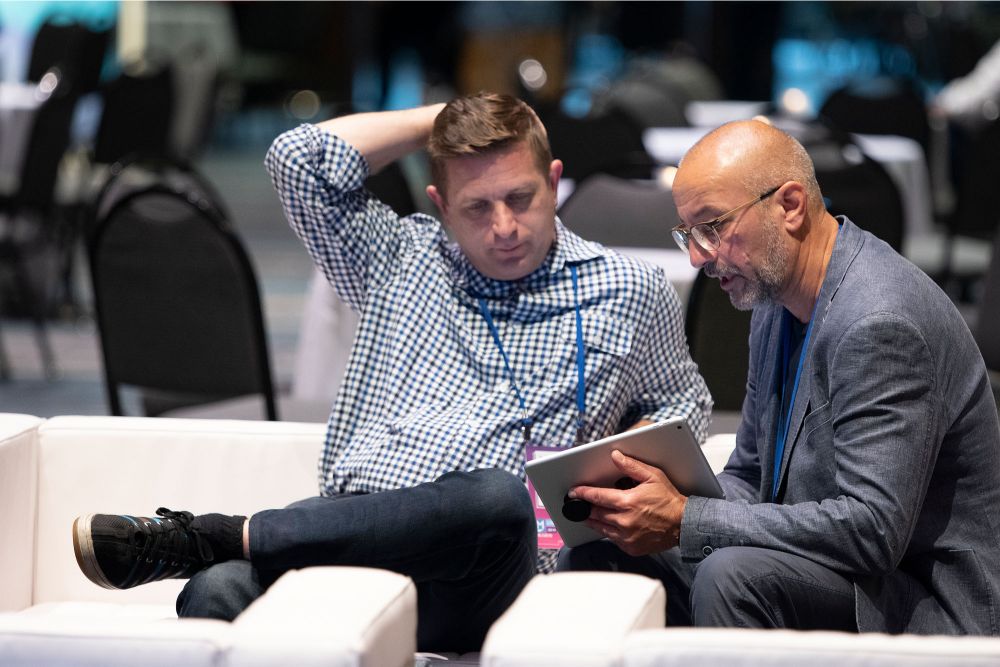 Abode recently released a survey that looked at the cross-functional collaboration of 1,000 marketing, advertising, creative, agency, and IT professionals in companies with more than 500 employees across the United States and Canada.
The researchers wanted to discover what areas of cross-team communication called for more collaboration across teams. The majority of respondents agreed that content creation and delivery is the biggest area for improvement, with "only 35% of those surveyed believing that their current content creation and delivery processes are 'very well-coordinated.'"
Blogging works better when you write about topics your buyers care about.
The survey then dug deeper into the actual problems with content creation and highlighted what each department felt was the biggest struggle.
Creative involvement
From the creative standpoint only half of those surveyed were currently involved in the planning and strategy phases of the content process, but 71% said they'd like to participate more.
From the marketing standpoint, 44% percent of marketers and advertisers reported that agency creatives were involved in these early stages, but 57% of marketers want more creative involvement.
It's clear that one of the biggest struggles is the communication between the creative and marketing teams, which is a key component in a good content creation process.
Lack of information
Another concern comes from the lack of access to data that marketers perceive. 27% of marketers, 14% of advertisers, and 19% of creatives say they're missing key pieces of data to make informed decisions. Giving all teams access to the information they need to make smart moves, when it comes to content, is another step towards making this process more collaborative.
Content priorities
One positive point of data in the survey is the fact that all departments agree on what the biggest content priority should be. 45% of marketers, 41% of advertisers, and 44% of creatives consider quality of content to be the biggest priority, followed by personalization — leaving cost as the lowest priority among the departments.
These results show that workers are dedicated to producing top quality content and won't sacrifice that for speed or volume.
So, how do you start producing great content?
Sit down with your team to fully open the door for collaboration. Make sure everyone has a say in the process so that content creation becomes one of the smoothest areas of your cross-functional collaboration.
Published on August 23, 2019