How to Get Your Online Marketing Content Shared By Networking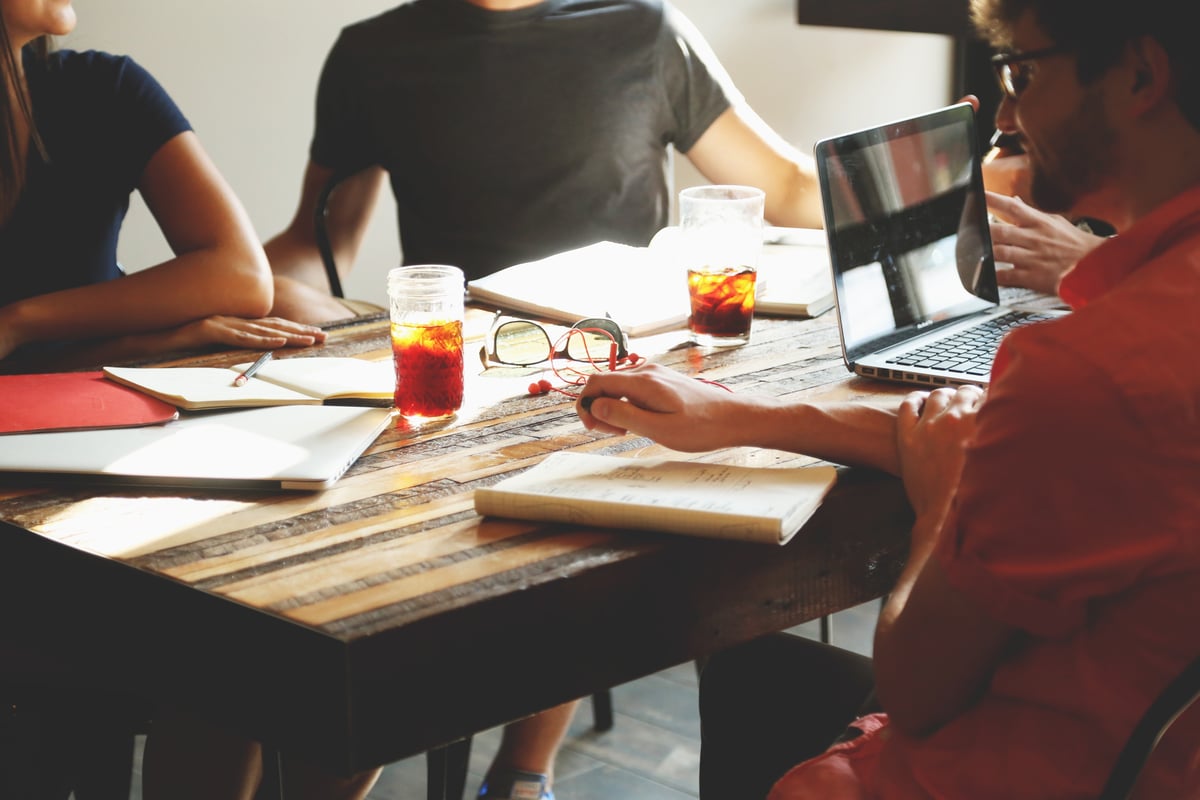 "Every man for himself!" In the world of online marketing, everyone is the competition, and the competition must be squashed out, right?
Undoubtedly every business needs to have a certain level of awareness when it comes to their competition. HubSpot even has a great "Competitors" tool that we encourage people to use and explain how you can really use it to gain great insights in our eBook "The Essential Guide For Mastering HubSpot".
But rather than look at your competition as people that you have to conquer, perhaps you should try another approach- fostering a better sense of community amongst your competition rather than a sense of compete and conquer...
Make A List, Check It Twice, Find Out If Your Marketing Content Is Naughty or Nice…
So you've got a hot blog or a new marketing video posted to YouTube that you want to get out there. Great, but rather than just depend on your own business to get the word out there, you can recruit the help of others.
Don't just start off by blatantly asking people to share your marketing content; that often doesn't go over too well, and results in poor share rates and possibly even contempt from your peers.
It's also best to start this process off before you have content that you want shared (and you'll see why in a minute). What you need to do is start making a list of people, like your family, friends, industry leaders, colleagues, and your competition. Once you have that list made, then it's time to move onto the next step.
Share Their Stuff
Now on to step two. When you reach this stage, you'll contact these people that have made your list and ask them directly if there's anyway you can promote their content.
Maybe they have a blog that they're writing up and will be unleashing on Facebook in the next few days and they could use your help to get the word out about it on Facebook, on Twitter, on Google+. Or maybe there's a guest blog that they'd like to write for you. Ask them if there's anything you can link to for them. Though it may not be their business, it may be their friends' business that they want you to link to.
Here's the thing about sharing other people's stuff and helping them out: it will get them to both like and respect you. Make sure that when you do contact them that you don't make this seem as a direct reciprocation deal. You're simply contacting these people and helping them out now so that they'll be more likely to help you out in the future.
What often happens is, when you help these people, they'll naturally feel inclined to help you out and share your stuff later on. They'll "Friend" you, they'll "Follow" you, simply because now they'll feel as if you are a friend of theirs.
Build A Community
You can start building great networks once you have a string of people around you who you're helping, and who are helping you.
Even friends and family members likely know someone who you can connect with and who can be of benefit to you (and them) in the future.
Continue to build and strengthen your connections with those who you network with. You'll find yourself getting more leads, downloads, and conversions than you ever imagined possible.
Photo Credit: PS Tracks
Free Assessment:
How does your sales & marketing measure up?
Take this free, 5-minute assessment and learn what you can start doing today to boost traffic, leads, and sales.