How to Increase Lead Conversions & Get More From Blogging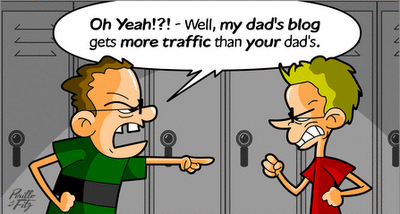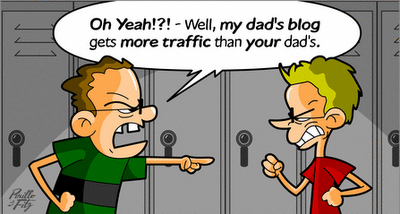 The following is an excerpt from our ebook, "How an Inbound Marketing Agency Does Blogging." For more expert tips on optimizing your blog content in order to generate more traffic and conversions, be sure to Marketing Agency Does Blogging">check out the full ebook.
When it comes to business blogging, many companies either haven't been fully convinced of its value, or simply feel they're spinning their wheels creating content that ultimately doesn't affect the bottom line.
The truth of the matter is, actually blogging is only half the battle.
While it's great that you've gotten started, it's that next step that often goes unnoticed by many companies, and therefore, results in blogs that produce minimal results.
You need traffic. You need that traffic to convert to a lead.
Once you have the basis of your content, it's time to start thinking about how to make it more attractive, and also more lead generating.
How to Increase Lead Conversions Through Your Blog
"A great title is often the difference between a blog article that generates a few views and an article that generates tons of views." – HubSpot: How to Master the Art of Exceptional Blog Titles
Without an intriguing headline, readers may never discover the value that your blog articles have to offer. Obviously, there are several important factors that make up a great, effective blog post, so the title doesn't do it alone.
However, the title of your blog is the readers first impression of your content, and will have a direct impact on whether your article gets read or not.
Think of it this way. When blog articles are shared through the various social media networks, often times all you will see is the title of the article. No body paragraphs. No excerpts. Just the title. So it's critically important that your title is compelling enough to get your readers to click on it.
Here, we've laid out the six most important factors to consider when titling your blog posts according to HubSpot, including:
Keyword-conscious • Clear
Here at IMPACT, we go to great measures to ensure that all of our own blog titles (as well as our clients) are fully optimized and follow these guidelines completely.
Actionable
Great titles convey action. Don't be passive. Your readers have come to your blog to learn something from your post, so be sure to use your blog title to provide them with the action verbs required to satisfy their needs. Action words also set your article aside as a must-read.
Brief
Simply put, don't bore your readers. Brief and to-the-point blog titles are more shareable than longer ones that have a tendency to lose the readers interest.
Shorter titles get the point across in a more compelling manner.
Keyword-Conscious
It's very important that the focus keyword for your entire blog article be included in the title for SEO purposes. The title of your blog article also doubles as the page title for that particular web page.
Clear
Clearly communicate to your readers what the blog article is about. Don't use vague language or industry jargon that may confuse your reader.
Definitive
Use a tone that lets readers know that you're an industry expert on the topic. Let your readers know that you hold authority in your writing.
Readers should feel immediately compelled to click on your blog post after reading the title. Granted, the topic of the blog itself is also a factor here, but if you're successfully targeting your audience with interesting topics, it should be easy to come up with intriguing titles. Don't be afraid to get creative.
Increasing Your Conversions with Well-PLaced Calls-to-Action
"Whenever you want to ensure your team is moving in the right direction, pose the question, 'What's the call-to-action we're using to drive peoples behavior?' "

– Magdalena Georgieva, HubSpot
When it comes to generating leads, nothing is more important than a targeted, well placed call-to-action (CTA).
CTAs should be utilized throughout all of your marketing channels, which obviously include your blogs.
At IMPACT, not only do we feature CTAs relevant to the topic on the blog sidebar, but we also include a large call-to-action graphic at the bottom of each blog post, effectively pushing readers to an offer in the hopes that they convert to a lead.
Where Should You Place CTAs?
At IMPACT, our content marketers have made it a habit to include CTAs on both the sidebar as well as the bottom of each blog post.
Featuring a CTA at the bottom of each blog post helps to push your readers to a top-of-the-funnel or middle-of-the-funnel offer as a way to convert them into a lead.
We ensure the sidebar of each blog post features CTAs geared more toward driving readers to a bottom-of-the-funnel offer such as a free consultation or website analysis. The sidebar is critical as it provides an opportunity to feature a CTA above the fold, ensuring readers will always see it.
Each and every one of your blog posts should feature a call-to-action. After all, isn't that why you're writing these blog posts in the first place, to generate more leads?
Be sure not to miss the point. Give Your Readers Direction
Readers have come to your blog for one reason; they're seeking out information and think you can provide them with it.
Once they've read your blog post, now what? Do you want them to simply continue on their merry way? Of course not!
An effective CTA will further demonstrate to your readers exactly how you can help them, and also give them direction on what to do next.
Free Assessment:
How does your sales & marketing measure up?
Take this free, 5-minute assessment and learn what you can start doing today to boost traffic, leads, and sales.