The Future of Content Marketing Has Arrived & More [#IMLive18]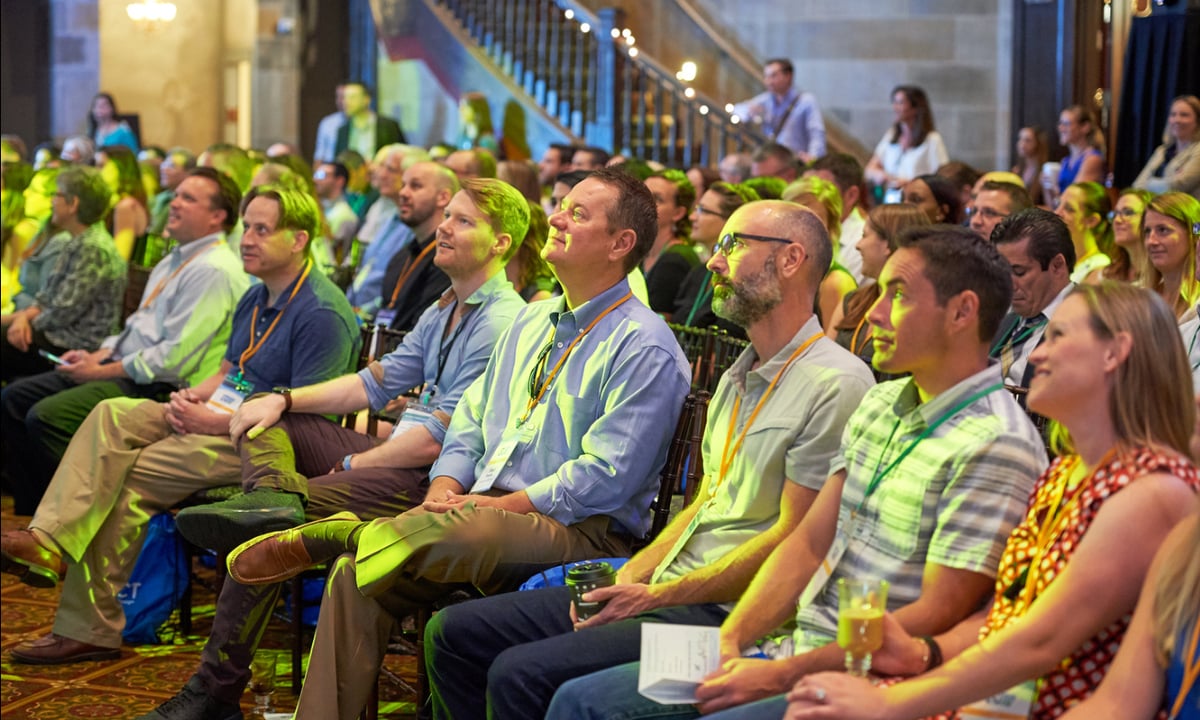 At some point in the history of the internet, it became cool to call things "dead."
"Oh look, guys, if we say something is dead, it will get more clicks…"
"Dead it is!"
Yep. That's what marketers do. Heck, it's what humans do.
We feel like if it's not polarizing, then it's not readable, clickable, or news-worthy.
The same holds true these days for all of the content marketing naysayers. Just look around. The declaration of content marketing's demise is a hot topic these days.
But this is where I diverge from other pundits.
In fact, it's the part where I start to wonder if these folks even understand what content marketing really is at all.
At its core, content marketing is:
Obsessive listening to your prospects and customers.


A clear awareness of the fears, issues, worries, questions, and wants of your prospects and customers.


The willingness to then do something about this awareness -- by addressing these issues/questions/wants on your website, social platforms, traditional publications, etc., in a way that truly helps, teaches, and informs your prospects and customers.
Further simplified, when I speak to CEOs I always define content marketing as:
"Your company's ability to be the best and most helpful teachers in the world."
Though many "marketers" may not agree, my obsessive desire of boiling the concept of content marketing down to its simplest, purest form has yielded some astounding results.
Think about it.
If we truly look at the essence of content marketing, will listening, teaching, addressing, answering, and showing be relevant to businesses in five, 15, or 50 years?
Yep. All day long.
So no, content marketing isn't dead. What will change, though, is how we deliver this value.
It has been around since the first printed word thousands of years ago and it will be around well past our limited time on this planet.
Text ruled the internet for its first couple of decades.
Video appears to be the immediate future.
And after that, no one likely fully yet understands.
But the principles and essence of content marketing will not change.
Businesses will still have to listen.
They'll have to teach.
They'll have to understand exactly what their buyers want, the problems they solve, and how to communicate that with their potential customer base.
Now, you might be asking yourself, 'Why is Marcus getting fired up about content marketing today?'
Because this is exactly the kind of stuff we'll be talking about IMPACT Live '18 -- a two-day educational and networking experience for marketing and sales leaders, happening August 7 and 8, 2018, in Hartford, Connecticut.
Ann Handley, the Chief Content Officer at MarketingProfs will be there, too, and will be speaking on this very subject...
Not only will she be there to talk about how we apply the principles of content marketing to emerging technologies, we'll have tons of other fantastic speakers addressing a wide range of topics.
You'll hear from HubSpot's Founder and CTO Dharmesh Shah about the rise of bots.
David Meerman Scott will be there to talk about the neuroscience of proximity, and the value of human connection in our content-overloaded world.
Franco Valentino will pull back the curtain on the advanced, yet super simple techniques you can start implementing right now to improve your SEO.
PR 20/20 Founder and CEO Paul Roetzer will tell you what you should start doing today to leverage artificial intelligence in your marketing.
HubSpot CMO Kipp Bodnar will give you an insider's tour of HubSpot's 2018 marketing strategy.
And that's just the tip of the iceberg.
In addition to other thought leaders from across the industry, you'll get a chance to learn from some of IMPACT's brightest minds, including Bob Ruffolo, Tom DiScipio, Kathleen Booth, Zach Basner, Kyle Bento, and Stephanie Casstevens.
We'll be talking about some of the most pressing issues and hottest topics for marketing and sales leaders: privacy concerns and GDPR, conversational marketing, creating wildly successful marketing and sales videos, how changes in search have fundamentally altered the way we should be crafting content strategies, what you should be looking for when hiring top-performing marketers, and much, much more.
If you're ready to spend two full days alongside likeminded marketing and sales leaders learning everything you need to know to grow your business -- and having a great time while doing it -- join us at IMPACT Live '18.
I hope I'll see you there!
Free Assessment:
How does your inbound marketing measure up?
Take this free, 5-minute assessment and learn what you can start doing today to boost traffic, leads, and sales.
Get Started
Free Assessment:
How does your inbound marketing measure up?
Take this free, 5-minute assessment and learn what you can start doing today to boost traffic, leads, and sales.
Published on May 30, 2018