Improve Your Brochure In 7 Simple Steps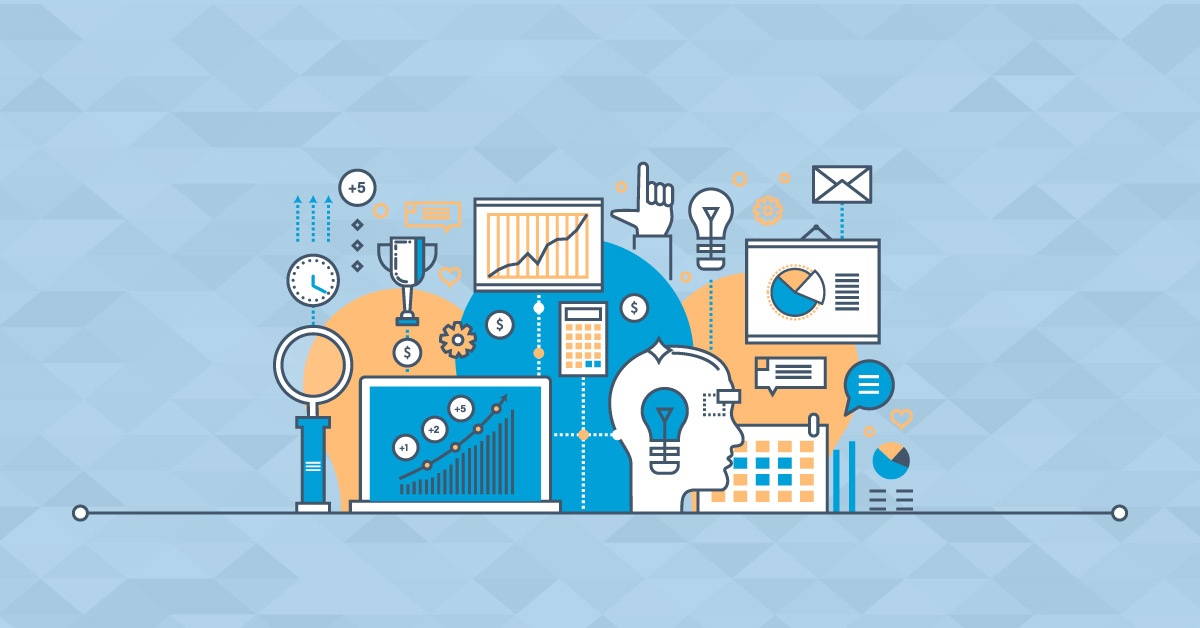 Whether you are a company solely based online or have a brick and mortar business (or a combination of both), it is extraordinarily important to include a marketing brochure and other print materials within your specific marketing plan. However, just because you produce a self-proclaimed masterpiece of a brochure and you efficiently distribute the material to your target audience, there is still no guarantee that they will open the brochure let alone keep it long enough for you to make a sale.
Until now, that is! Not only can you create a self-proclaimed masterpiece, but you can also create a brochure that your audience will keep by following this simple 7 step process. I guarantee that you will experience a higher percentage of people using, keeping, and spreading around the great brochure that you produce.
Understand Your Audience -- Stop! Before you start writing any amount of copy for the brochure it is unspeakably important to fully understand your target audience. Ask yourself these quick questions: (1) Who is your target client?, (2) What will they want to see in their brochure?, and (3) What information do they need before they make a purchase? Not only are they questions that you need to know as a business owner or marketing agent, but the answers to these questions are the keys to your content and the drive for your focus.
Start With a Cover -- After you answer your clientele questions, the next step is to design a groundbreaking front page. I truly cannot stress how important the cover is to your overall marketing goals; it is the one aspect that can make or break your sale as it is the foremost perspective with which you provide audience. The bottom line is that you need to seduce the readers to open your brochure by providing them with key benefit statements, great graphic and descriptive images, or thought-provoking tag-line that will elicit a "buying behavior" (i.e. opening the front cover or calling your company).
Build the Table of Contents -- When your reader opens the brochure they already have a preconceived notion of the information for which they are searching. They want to get to that information as soon as they can, and the table of contents will help them accomplish that goal. If they have to fumble around through pages for their desired information, you will lose the sale. Along with this, don't just use the generic "Introduction" or the product/service that you are selling for the title. Instead, utilize a benefit of that product or service, or your key sales point.
Promote Your Product -- As easy as this sounds, promoting your products and/or services require a little more work than what everyone perceives. That said, list each benefit of the specific product, and also list the features of the product. You want to utilize the top 5 benefits in the description, and the top 2 features associated with the product(s). The key is to outline the aspects that will improve your client's life.
Construct a Reference Guide -- Not only do you want the audience to open the cover and read through the material, but you also want them to keep the brochure. In order to do this, build the brochure with significantly useful and pertinent information that they cannot go without. This simple step will also help make your brochure into a piece of viral marketing as the audience will feel compelled to share the information they learned in the brochure.
The Sky is the Limit -- This is not for the faint of heart that only want to think inside the box; make your brochure a conversation piece. In other words, you want your brochure to be on their main coffee table for everyone to see when they walk into your client's home. That said, create a unique shape and/or design for the print medium. I have seen outstanding brochures for real estate which are in the shape of a house or a key, but I have also seen some real estate brochures that are plain and simple on regular sized paper. Personally, I will keep the innovative design over the simple design any day of the week.
Set The Mood -- No, we are not talking about dimming the lights or turning on soft music. However, we are talking about using detailed descriptions throughout your copy. Let the audience feel what they will experience when they use your product or service. As a writer, I would suggest writing the content first, then going through a full edit after a 2 day hiatus from the material, and finally conduct a conclusive edit which adds a bit more description than you already have in the copy. This will ensure that you have accurate grammar and are taking advantage of each emotional opportunity throughout your reading.
In general, a brochure should be a fantastic marketing tool for all companies. However, it sometimes turns into a tremendous cause of stress for a significant number of businesses. Slow down, and remember that you have this guide to refer to, and you have the IMPACT team ready to respond to your questions and comments. So, make sure you know your clientele, design a killer cover, organize your table of contents, descriptively promote your products, implement indispensable information, be creative with your print medium, and set a serene atmosphere with your verbiage. If you follow these simple steps you will be well on your way to improving your brochure and creating a significant piece of marketing material which will positively impact your revenue.
Need Help?
If graphic design is something that you are interested in but don't know how to get started, contact us today to schedule your free marketing analysis.
Sources:

"The Essential Step-by-Step Guide to Internet Marketing"-E-Book

SlideShare.net

Image Source: HubSpot, "The 2011 State of Inbound Marketing", E-Marketer.com
Free Assessment:
How does your inbound marketing measure up?
Take this free, 5-minute assessment and learn what you can start doing today to boost traffic, leads, and sales.
Get Started
Free Assessment:
How does your inbound marketing measure up?
Take this free, 5-minute assessment and learn what you can start doing today to boost traffic, leads, and sales.
Published on September 22, 2010