Subscribe
Join 40,000+ sales and marketing pros who receive our weekly newsletter.
Get the most relevant, actionable digital sales and marketing insights you need to make smarter decisions faster... all in under five minutes.
Thanks, stay tuned for our upcoming edition.
Inbound Marketing for The Hospitality Industry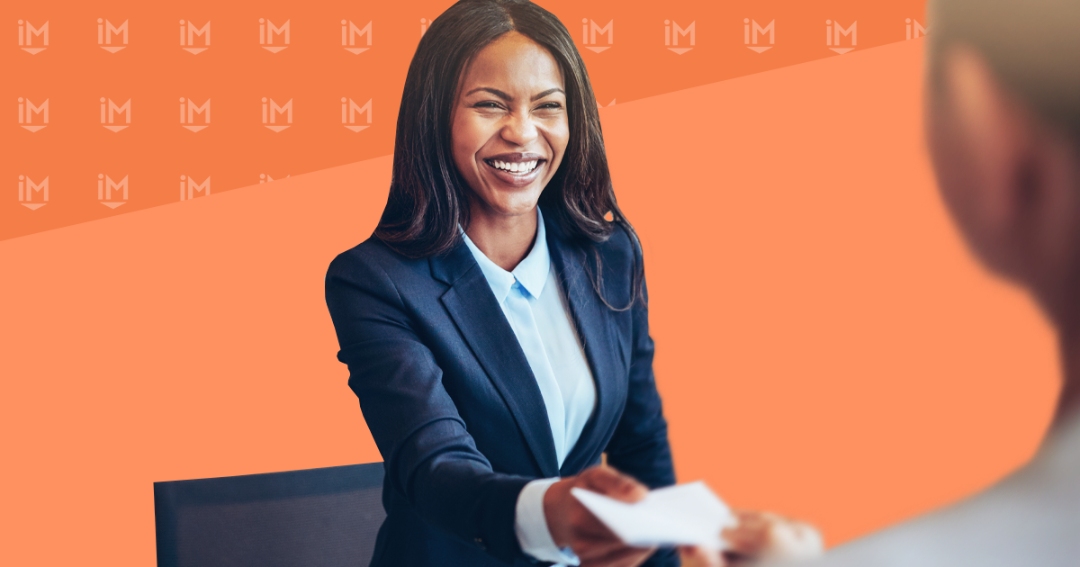 Businesses in the hospitality industry are always on the lookout for potential customers.
Whether you're a hotel, restaurant, bar, amusement park, museum, other attraction — or a travel agency — you need a steady stream of leads who will become customers.
Hopefully, if you do your job right, they'll become repeat customers who tell their friends about how great your establishment is.
So, how do you get a total stranger to become a happy repeat customer?
For years, the industry has relied on traditional outbound marketing practices — radio ads, billboards, direct mailers — to get people in the door. The problem with these methods, of course, is that you're blasting your message to everyone who's tuned to that station or driving on that highway.
How many of them are actually going to become leads and customers? Only a handful. If that.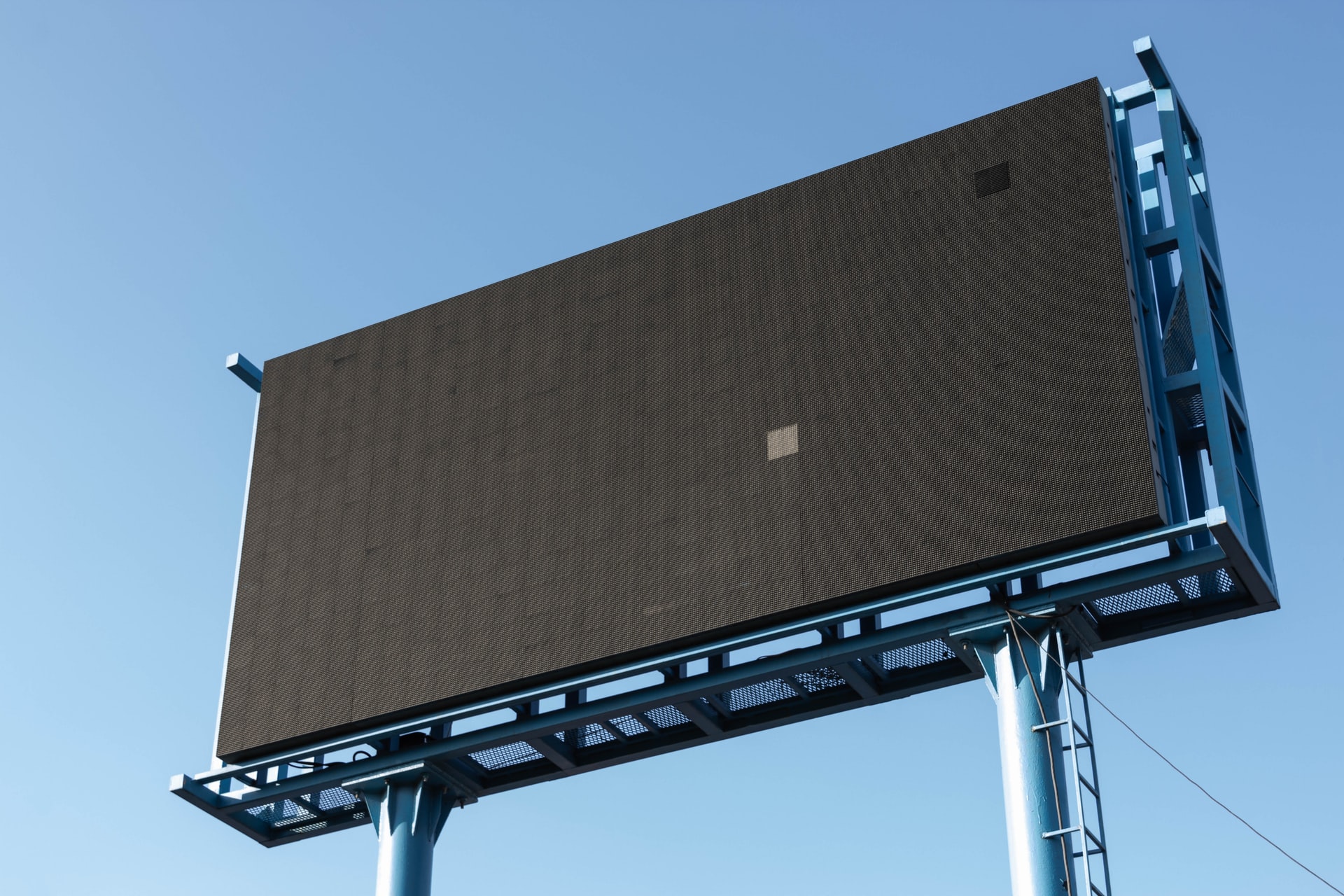 For all the leads you're getting, it might as well be blank.
More recently, you may have invested in digital marketing like Google Search ads or Facebook ads.
These online ads offer more bang for your buck, so to speak. If someone is searching "best pizza places in Austin" or "cute hotel Florida beach" you at least know that they have the intent to purchase. However, searchers have become better than ever at skipping over the search results marked "Ad" to find the organic results they're looking for.
A viable solution to this marketing conundrum is inbound marketing. You can attract your target audience directly to your website with the right content. You'll be able to bring in high-quality leads — and you won't have to pay for top-of-Google placement.
The key is knowing what your customers want to know.
Whatever type of hospitality business you're looking to grow, this article will give you the first steps you can take to attract new leads and bring in more guests with inbound marketing.
Below, I'll cover:
Inbound marketing: The basics
The questions your customers are asking
Email marketing and social media
Ready to get started? Here we go.
Inbound marketing: The basics
At the most basic level, inbound marketing is really simple. It starts off with a simple premise: The internet has changed the way people buy.
Nowadays, when customers are thinking about making any purchase, they start by gathering information online. They do this with a search engine. The same is true whether they're buying a new air conditioner or planning a trip or a night out.
They begin by typing in questions and looking for information. Research shows that 87% of all purchases begin with an internet search.
This is where you (and inbound marketing) come in. Unlike outbound marketing, you're not broadcasting a message that only a small number of potential guests might see.
Instead, you're bringing searchers right to your business's website.
To do this, you must produce inbound marketing content that answers your potential guests' questions. These answers could come in the form of blog articles, ebooks, FAQ pages, videos, podcasts, or more.
For example, if they search "Family vacation in Phoenix" or "Best sports bars in College Park" in Google, an article published on your website could be the one that pops up.
Inbound marketing differs from traditional marketing because it avoids salesy, self-promotional content. When a searcher finds transparent, helpful content, these potential customers are drawn to it, and they begin to build a relationship with the company that published it. If they read a few articles on the same website, that company becomes an establishment they recognize and trust.
This is the basic premise of the inbound methodology. The right content will bring people to you.
The key is knowing what your customers want to know. As they sit down at a computer or take out their phone, what questions are they asking? What are they searching for?
The questions your customers are asking
No one is ever looking for just a hotel room.
Every potential customer looking at your business is considering it in conjunction with other purchases and experiences. Think about it this way. When they spend money at your business, where else will they be spending money that same day?
Hotel rooms pair with restaurants, bars, convention centers, beaches, museums, and more.
Restaurants pair with bars, theaters, and events.
And that's not all. There are inevitable concerns about parking, public transportation, and other logistics.
Your customers have questions about all of it.
At IMPACT, we advise our clients to always start by answering customer questions — especially centered around five core topics. We find these to be so universal that we call them The Big 5.
No matter your industry or business model, these are a great way to start building an inbound marketing strategy.
1. First off, answer questions about price
Every buyer wants to know about price.
For most professionals in the hospitality industry, this is already a no-brainer. You wouldn't expect to hand out a menu without prices. The same should go for hotels and any other business.
Yes, we know that prices can fluctuate based on seasonality and other factors. Explain those factors and provide people with a ballpark range.
But you don't just have to write about the prices you charge. Think of all the adjacent goods and services your customers are wondering about.
The admission price to an amusement park
Parking costs at the stadium
Cover charges for local clubs
Anything relating to price will be extremely valuable for your audience.
2. Second, provide comparisons
Sure a hotel could provide comparisons between its rooms, but that's not what I'm talking about here. Instead, offer local expertise that helps your patrons compare things that you offer — or that are adjacent to what you offer.
For example,
Brewery Guide: The Difference Between Lager and Ale
Pepe's vs Sally's Pizza: Which Is The Best in The City?
The Met vs. The MOMA: What to Know if You Can Only Visit One
Travelers and diners are thirsty for local advice. They want to maximize their experience. Show them you can be the guide they need.
3. Third, offer 'best of' lists
You know your locale. Whether your customers are coming from across the city or across the country, you can help them feel in the know with not-to-be-missed lists.
These can relate directly to your business (best seasonal dishes to try from our menu) or to adjacent products and services:
10 Best Shows To See on Broadway This Season
5 Best Beaches in San Diego for Families
The Best Mardi Gras Traditions
Same as above: Make your guests feel special and well-informed.
4. Fourth, address the problems your users might face
When people think of your hotel or restaurant, they likely picture an enjoyable time with family or friends.
But we all know travel can sometimes isn't trouble-free. Addressing potential problems upfront can help your customers feel prepared. It also helps them see that you've thought of everything they haven't.
Content like this can really build trust with your audience.
What Happens If You Lose Your Passport While in Greece?
If Your Cell Phone Stops Working While Abroad, Here's What To Do
Seeing a Doctor While on Vacation
5. Finally, write reviews
It is not up to you to write reviews of your business on Yelp or Google (more on that later). However, this is another chance for you to share your local knowledge with future and current customers who want to enhance their experience.
You could review local restaurants (if you're a hotel) or local hotels (if you're a restaurant). But that's not all: Concert venues, beaches, coffee shops, subway stations, parking garages, food trucks, car rental agencies, hiking trails, and more — anything that a customer would use before or after she visits your business.
If those customers find your content and see that it's helpful, you're building trust and growing your audience.
How to make content creation happen
Content creation is not easy. Writing an article or filming a video takes time. And if you don't commit to it, it will peter out and fall by the wayside.
We've worked with thousands of clients over the years, and the one truth we've found is this: If no one "owns" content, it won't happen.
Hire someone to do this for you. If you're small, you might find one person who can write, film, and manage social media for you. If you're bigger (or a franchise) hire a dedicated writer who can produce the content that will help get you found.
If you do it right, the customer acquisition will more than pay for the content writer's salary.
Inbound marketing strategy: Email marketing and social media
Inbound marketing isn't just about articles and videos on your website.
You can engage with your potential customers over multiple communication channels like email and social media. Just remember that you should always be helpful first, promotional second, and salesy never.
Email marketing
As you build your database, engage with your audience through email marketing. But when you do so, remember to focus on being helpful and promotional, not salesy. Always think like a customer. (What kind of emails do you want in your inbox?)
If your emails offer helpful, educational content, you will build trust and establish relationships with your audience.
Remember, when someone is patronizing your business, it's likely part of a larger experience. Your email content can take the guesswork out of planning by offering several other attractions or establishments that pair well with your own.
Top Bars to Check Out After You Finish Your Pizza
Your Complete Guide To A Night Out in Baltimore
The Best Beaches To Visit During Your Vacation in Tampa
You can use marketing automation software to send the right emails to the right prospects at the right time.
Any email campaigns you initiate should invite your customers into a conversation by providing relevant content. Help them feel well informed and like they're being treated fairly.
And don't be afraid to offer free rewards and discounts.
Use your knowledge of what else is going on in your region. Is there a big college football game this weekend? Are people in town for a conference? Is this the last weekend before school starts in the fall?
Customers love it when you clearly understand their needs.
Social media
Nowadays, I probably follow more businesses and brands on social media platforms than I do friends. The companies doing social media right are producing entertaining, informative content that makes me stay a loyal customer.
My favorite ramen restaurant right here in New Haven is Mecha Noodle Bar. (Seriously, if you're ever in the Elm City, make your way to this hotspot and order the roasted mushroom dumplings. You can thank me later.)
Mecha runs a brilliant social media strategy on Instagram.
First off, you have gorgeous pictures of the food like this:
But that's not all. You also get to know the people, like in this employee appreciation post. You meet the staff and see them talk about the food they serve.
And there are also posts that offer a peek inside the kitchen. Want to see how your favorite dish comes together? Click through to see the process.
Not one of these posts feels overtly salesy. They are entertaining and interesting. They show the quality and vibe of the restaurant in a way that feels authentic, reminding people of a great night out and getting them ready for another adventure in the future.
And the strategy is working. Mecha has almost 15,000 followers on Instagram alone. People are signing up to view this content.
To do the same, you need to determine which social media sites make the most sense for you and your customers. Rather than trying all platforms, choose one or two. Build your following with quality content that you publish regularly.
If you're a summertime hotel on the Great Lakes, a loyal social media following can get your guests from last summer dreaming about their next vacation all through the winter. And it can cause potential guests to feel like they're missing out on something special.
The key, as with all inbound marketing, is to avoid the hard sell. Tell stories and share pictures — and let those do the selling for you.
Yelp, Google, and other review sites
Businesses in the hospitality industry live and die by their online reviews. Managing your business's reputation online is outside the realm of inbound marketing, but I will offer two pieces of advice:
Encourage your happy customers to leave reviews.
Engage with your customers on sites like Yelp.
The first is pretty easy: Ask for reviews. Too many businesses won't do this because it feels uncomfortable. But think how valuable those extra reviews would be. Choose a key touchpoint — at the end of the meal, when a guest is checking out of your hotel — and ask: "If you enjoyed your stay would you consider leaving us a review on Yelp or Google?"
The second one can be harder. Thanking people for good reviews is the easy part. The hard part comes when you receive a scathingly negative review. Especially if you think it's unfair. Still, this is a chance to engage with your customers. Don't get petty and don't fight fire with fire. Be courteous and professional and take the conversation offline.
Use a response like this: "I'm so sorry you had a bad experience. Please DM us so we can talk further and make it right." This way, other people see that you're active and reasonable.
The perfect website for inbound marketing
Often, businesses hoping to get started with inbound marketing are wary that they'll need a new website. In almost all cases, this is not true. You do not need a new website to get started with inbound marketing — you don't even need a great website.
Even if your current website is a bit outdated, it probably has all of the necessary functionality for inbound success:
Can you publish a blog?
Can you interlink between blog articles or use a tag system to organize content?
Can you use CTAs and a landing page to capture leads?
If your website can do these three things, you're probably good to get started.
Your unique business needs might require more, though. Do customers need to book rooms through your site? Make reservations? There are often third-party integrations like OpenTable that can allow your guests to make reservations without the need for a native booking tool on your site.
Just remember, your website is for your customers, not for you. Focus on their problems and needs. Speak their language.
Lead generation with inbound marketing
If you've been doing radio ads, sending out mailers, or paying for billboard space, you've probably grown frustrated with how inefficient these traditional outbound marketing techniques can be.
Inbound marketing offers a better way forward that can help you grow your audience, drive traffic, generate leads, and increase revenue for your business — all while demonstrating the ROI of your marketing efforts.
It all starts with great content.
When you focus on helping your website visitors learn what they need to know, you can fill your sales funnel with better-qualified leads who become happy repeat customers.
Pay attention to the questions your sales team hears from existing customers and recent visitors. These are the questions that prospective customers are typing into search engines right now.
If you can be the business to answer all of their questions and get them excited about their trip, their night out, their weekend away, you can be the one they visit and tell their friends about.
Free Assessment:
How does your sales & marketing measure up?
Take this free, 5-minute assessment and learn what you can start doing today to boost traffic, leads, and sales.