Podcast Advertising Grew by 53% in 2018. What Does It Mean for Your Marketing Plan?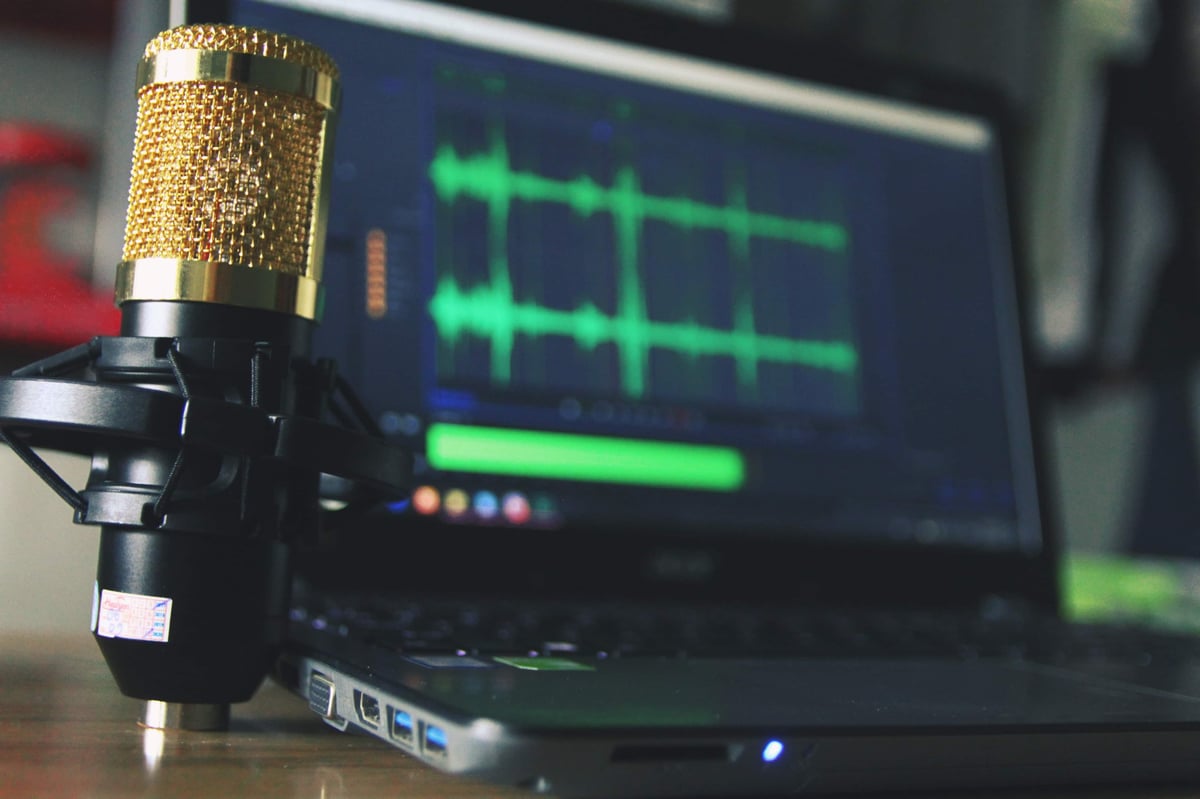 This week the Interactive Advertising Bureau (IAB) released its third annual Podcast Revenue Report, showing that marketers spent "$479 million [last year] to advertise on podcasts in the US."
That's a pretty astounding number, and it represents an increase of 53% from the $314 million spent in 2017.
IAB is projecting that the number will grow to well over $1 billion by 2021 as podcasting increases and audiences become more targeted.
An Edison Research report showed that "51% of Americans [aged] 12+ have ever listened to a podcast, with 32% having listened in the past month, and 22% in the past week."
Right about now you're probably saying, "Great, but what does this mean for my marketing plan?" So here we go...
What Does It Mean?
Podcasting, with its steady growth, is becoming a new area for marketers to consider leveraging in their plans.
A 53% increase in ad revenue isn't something to shake the proverbial stick at — that's a huge jump.
Interestingly enough, a report released in April 2019 found that 78% of podcast listeners didn't mind sponsorships in their podcasts and understood that such placement helps support the content they enjoy.
Brands are using podcasts more and more to get their messaging in front of people. It's something we've leveraged at IMPACT as well in helping companies build awareness with our audience. So, if you're looking for some targeted exposure, check out our Advertise with IMPACT page.
Why Does It Matter?
The increase in podcast listeners (as well as the potential for ad revenue growth) bodes well for the medium, but there are interesting challenges for marketers trying to tie their efforts to metrics.
As you're planning on how to utilize podcast sponsorships in your marketing plan, it's critical to be realistic about how you're going to track your return on investment.
Where do you think most people listen to podcasts?
That's right, in their car or at the gym or somewhere else that isn't in front of a computer.
Thus, the listener will likely hear the ad placement you spent your marketing budget on — but they more often than not won't be able to immediately use the promo code, click the link, or find the landing page so you can track the initiative.
So, how do you track podcast sponsorship initiatives?
Aside from the normal ways mentioned above (promo codes, landing pages, UTM strings, etc), monitoring your actual website traffic in the days after the episodes air is a great way to infer how the exposure is working.
If you see traffic spikes that aren't correlated to other things you're doing, it's likely folks that have heard your message repeatedly through the ad spots and didn't utilize the landing page or promo code you provided. You'd be surprised how frequently this happens, simply due to where people are listening to your podcast.
What To Do Now?
Take time to evaluate your marketing plan — and step back to see if podcast sponsorships could help increase your brand awareness and visibility. If you're planning on venturing into podcast ads and sponsorship, it's mission critical that you have realistic goals for the outcomes, and have all the proper tracking in place.
Depending on the audience and company offering the sponsorship, your cost can range from $500 all the way up to $50,000. Thus, it's important to do your research, articulate exactly what you're hoping to gain, and work with the vendor to get the best results for your spend.
Podcasting is a great area to get your brand awareness up, increase your exposure, and, at the end of the day, get traffic and hopefully leads.
If you're targeting marketing and sales professionals, we have a variety of ways to help you do just that with the IMPACT audience. Check out our Advertise with IMPACT page to learn more.
Free Assessment:
How does your sales & marketing measure up?
Take this free, 5-minute assessment and learn what you can start doing today to boost traffic, leads, and sales.