What You Need to Know About Drift Video According to Our Video Experts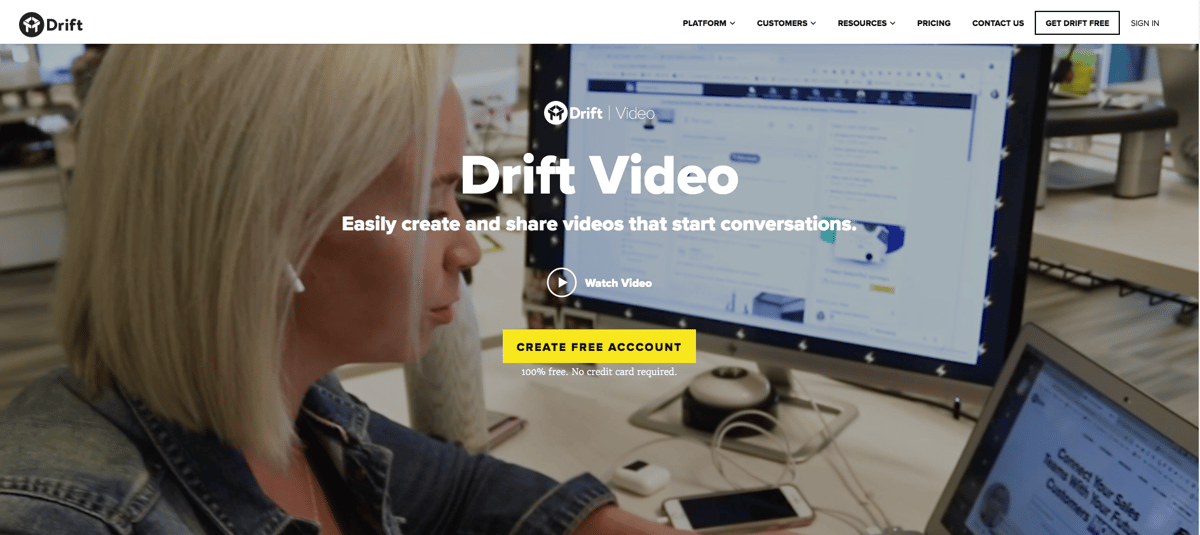 Recently, Drift announced a brand new product vertical that has a lot of digital sales and marketing teams very excited -- Drift Video.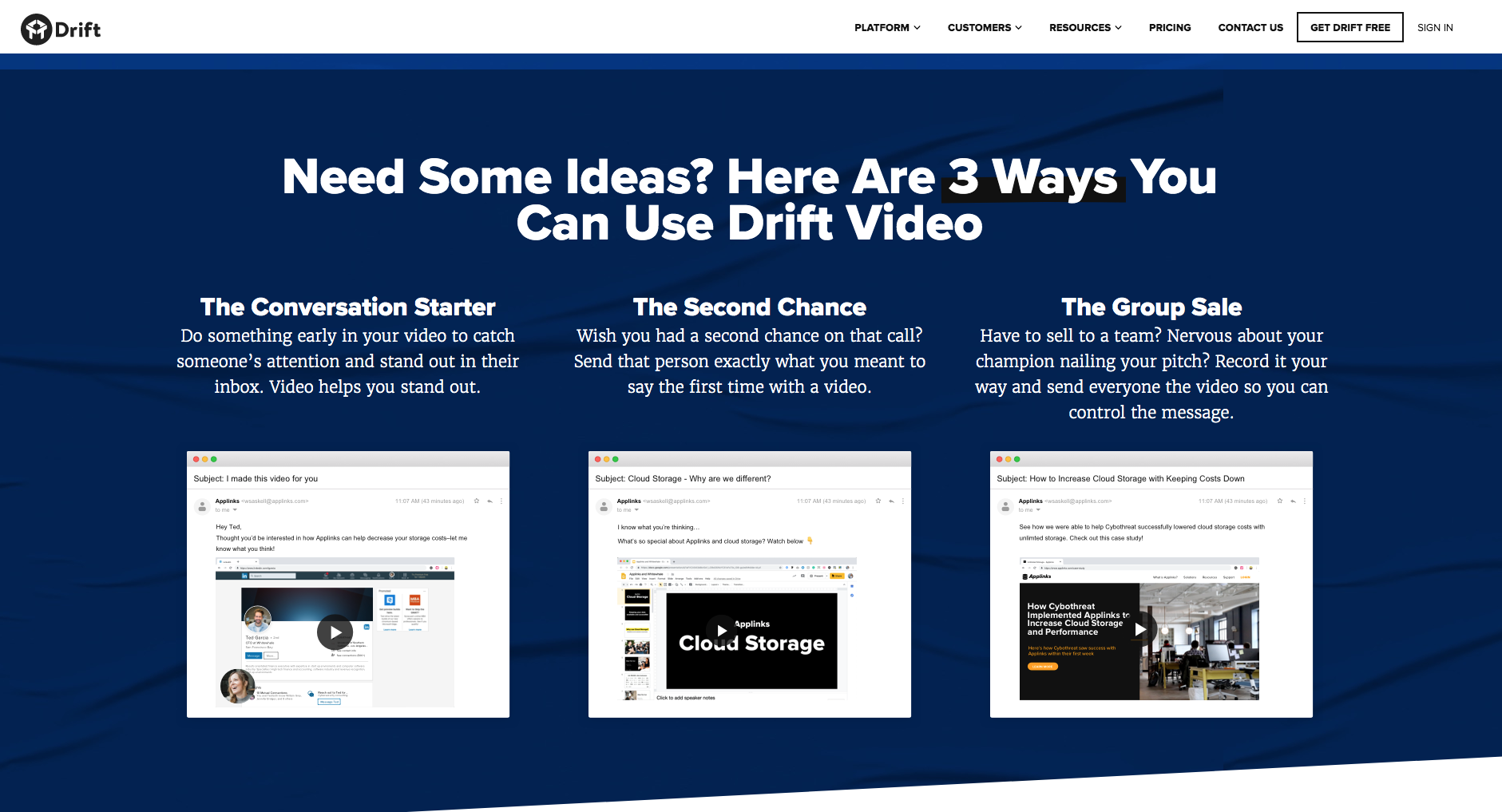 To find out what it is, exactly why it's a big deal, and to understand what it means for businesses who use video (or plan to) as part of their digital sales and marketing strategies, I turned to our in-house video experts, IMPACT Director of Inbound Training and Digital Strategy Zach Basner and IMPACT Video Sales and Marketing Consultant Will Schultz.
ME: So,

what is the big news out of Drift

? What's going on?
ZACH: The big news is Drift has entered the one-to-one video game. They purchased a small one-to-one video company, and have added that to their service offering. The reason that's significant is that it's different from other one-to-one video providers in that it allows live chats on the playback, or upon playback.
So, you can immediately start a conversation with someone who's watched that one-to-one video, versus requiring an additional step of going out of your way to send an email, etc.
ME: Well, let's back up for a moment. Let's say I'm a business leader at

a company that's still very new to using video

at all for digital sales and marketing. Why is one-to-one personalized video such a big deal for businesses?
WILL: Well, we could spend all day talking about the use cases for one-to-one video -- particularly one-to-one video in the sales process -- but I think there's one example that really illustrates its power.
A sales email sent with a personalized, one-to-one video in it is four more times likely to be read through and actually converted on after the fact.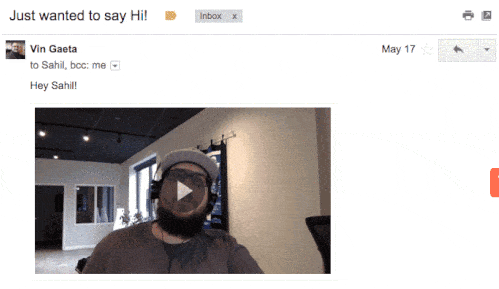 A lot of businesses are picking up on this and are incorporating video into their digital sales and marketing, which means we're now in the middle of an arms race, where technology platforms are trying to create solutions where video is more and more seamlessly integrated into a company's websites and its overall customer experience.
What's interesting, however, is that Drift comes from a completely different world than Vidyard -- a relative newcomer to the video hosting scene (as compared to Wistia) that has made a big name for itself with Vidyard GoVideo, a free one-to-one personalized video solution.
Drift comes from the live chat world -- providing live chat on people's websites -- and from a conversational marketing standpoint.
That's what makes this so interesting. Now, while you're having a live chat on your website, you can also send people video within that chat.
ME: What do you think is

the value of Drift bringing personalized video

into the live chat ecosystem? And how is this going to help our sales teams?
ZACH: This move by Drift reinforces the fact that video as a communication tool is... well, video has benefits that the written word does not have. And so, the fact that a live chat company is entering into the realm of video and incorporating in other products just reinforces the importance of seeing, hearing and knowing somebody before you did business with them.
WILL: I agree with Zach. I think when people see Vidyard GoVideo, they immediately think, "Oh, I can prospect with this really, really easily, and I can reach out to more people in a more personalized human way."
This move by Drift with Drift Video helps people understand the scope of how video can be injected in a whole buyer's journey -- not just along the lines of new prospecting. You can even use a Drift Video-style solution for customer support. Companies should want to leverage personalized human video interactions well through that purchasing journey, all the way until the end -- and even for ongoing maintenance and support with existing clients.
ME: So, let's say I'm that business that is now

excited by the prospect of what's possible with Drift Video, but I don't know where to start

? What are the things that I need to know immediately right now about this news and this product for myself?
ZACH: First, you need to look at how you may already be using one-to-one video and ask yourself, "Are we doing a good job already connecting with prospects while they're watching the video itself?" If you aren't doing that well, you may have larger challenges.
Next, you need to understand what's actually being offered here. The sole difference between Drift Video and the other one-to-one personalized video solutions that are already out there (Vidyard GoVideo and Wistia Soapbox), is that you can now have live chat on a sharing page for that one-to-one video.
So, while a prospect or whomever is watching the video, you can trigger a notification that says, "Hey, Liz. Have any questions about what I'm talking about here?" I can immediately foster a back-and-forth conversation.
Without that new capability, they (or you) would need to take an extra step to initiate further communication. You're not continuing the conversation. That prospect still now has to go back to the email and write you a reply. Or if they are technologically advanced, send you another video back.
With that seamless live chat integration, however, it allows you to just continue building on that conversation and keep it moving forward without adding extra steps into it.
WILL: Exactly. If you're already using one-to-one video in emails, and you're seeing those videos being watched, but then the response rate that you're looking for isn't there yet, this could be a good, even more seamless way to have people interact with you through these videos after that.
ZACH: Simply put, you need to learn it and start using it immediately.
Any sales team that comes to us is having three of the same problems. Everybody says the same thing: "My emails aren't being opened," "The prospects aren't replying to my emails," and "They're not booking followup meetings."
One-to-one personalized video radically improves open rates just by having "VIDEO" in the subject line. There's no really definitive data on why this is the case, but there is definitive data that shows that having video in an email is going to increase responses, and it's going to increase followup calls.
ME: What about those who

may be with a solution already like Vidyard GoVideo

. Should they be switching?
ZACH: No, they should not. Especially if they're using Vidyard GoVideo, and especially if they've been using the HubSpot Video integration.
Drift and Wistia Soapbox do not integrate well with CRMs. For example, with Wistia Soapbox, you still have to record the video, you have to copy the link, you have to go paste it in an email and then that stuff doesn't carry over into the CRM.
With Vidyard GoVideo, you still have all of those analytics, all of that and all those metrics and insights that you need to have a great log of your prospects. You don't get those with anything but Vidyard GoVideo.
Also, Drift already integrates with the Vidyard GoVideo product.
ME: So, that's you say it's an "arms race." This is one of the things where Drift is the first to roll it out, but it's going to be very

interesting to see how other players respond

at this point.
ZACH: Yes.
WILL: Absolutely. This isn't the last time we're going to see an announcement of this kind.
Free Assessment:
How does your inbound marketing measure up?
Take this free, 5-minute assessment and learn what you can start doing today to boost traffic, leads, and sales.
Get Started
Free Assessment:
How does your inbound marketing measure up?
Take this free, 5-minute assessment and learn what you can start doing today to boost traffic, leads, and sales.