Drift and Marketo are Partnering Up! What's Next?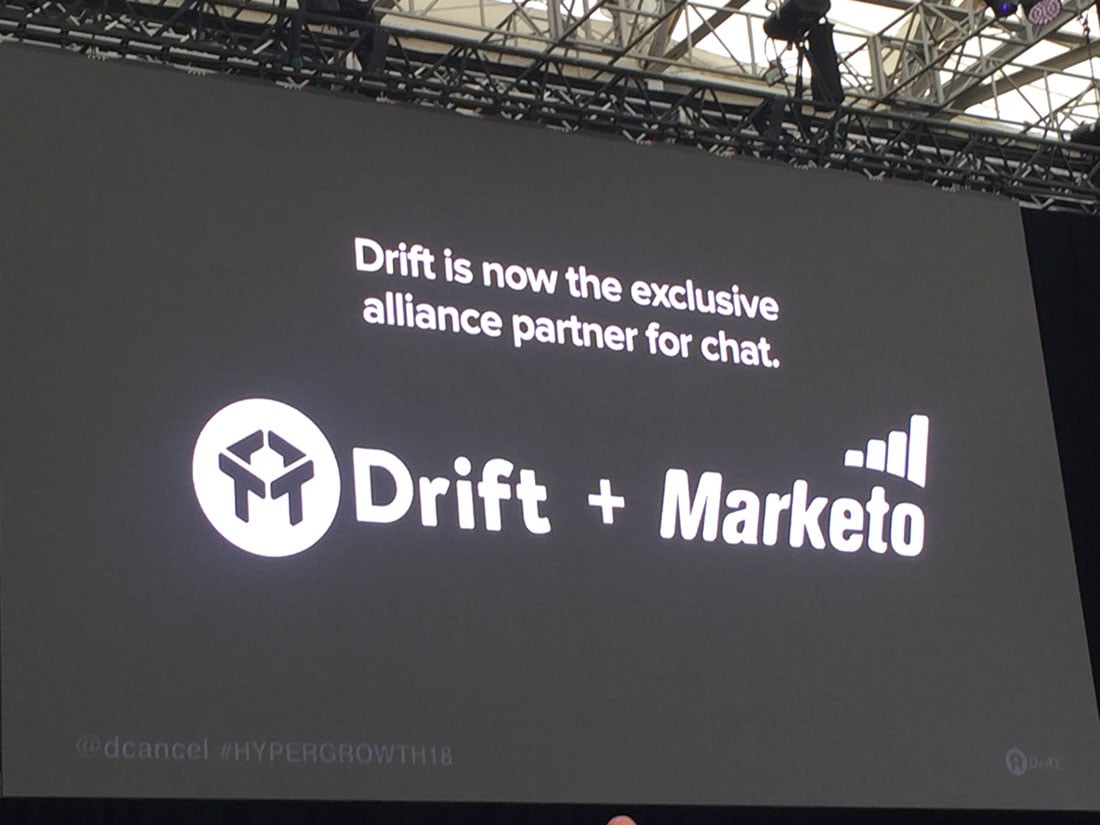 When it comes to marketing trends, the biggest buzzword for the last 12 months has been "Conversational Marketing" which in short means, bringing the human relationship back to marketing.
Over the last few years, Drift has made a world-class software that does exactly that.
Someone comes to your website, and instead of hitting them with a "read this" "subscribe to that" a user is asked, "How Can I Help You?"
This was WAY different than all the other websites out there but goes right in hand with the inbound marketing methodology of being helpful no matter what.

With that in mind, many would think that HubSpot and Drift would work together to make the best marketing experience ever.
Well, that may have just come to an end.
Yesterday at #HyperGrowth, Drift announced that Marketo is now their exclusive marketing automation platform partner.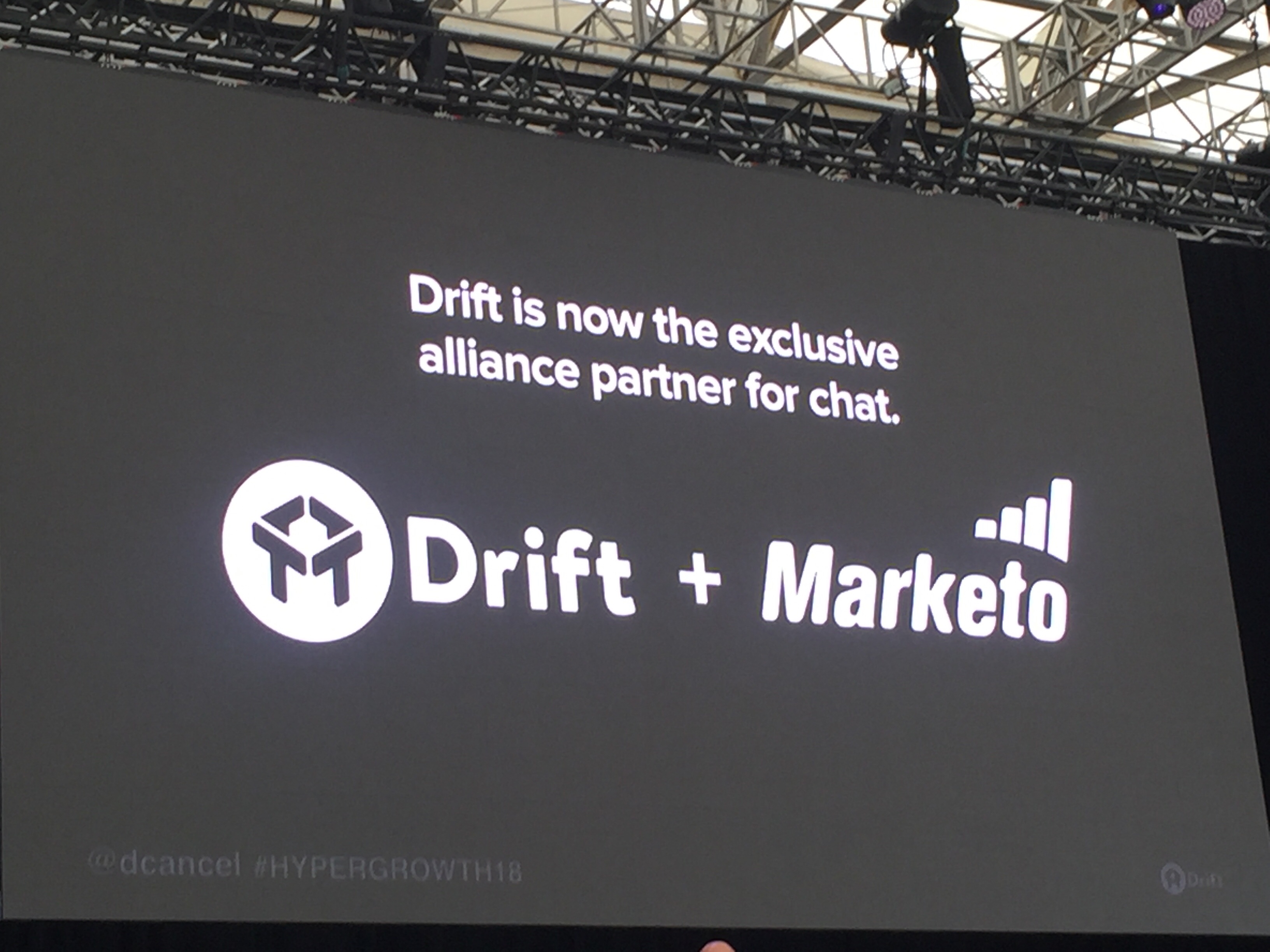 As a HubSpot loyalist, this had me shook.
Drift was started by former HubSpot Chief Product Officer, David Cancel and they had long targeted the same audience and shared a friendly relationship.
However, with Drift's partnering with Marketo (and HubSpot's release of Conversations), it seems like are now poised to be competitors.
But what does this mean?


1. Drift will be working hand-in-hand with Marketo.
TK Kader, SVP Strategy and Alliances at Marketo said "I am confident that Marketo and Drift will lead this market together and deliver unparalleled value to our customers in the age of the engagement economy."
As arguably HubSpot's biggest competitor in the marketing automation arena, this is a huge partnership.
That being said:
2. Competition in the Marketing Automation industry is getting hotter!
HubSpot has made a lot of diverse advancements in recent years, but with this play, Marketo is definitely a huge step forward in the conversational field.
Plus, let's not forget that Drift themselves has been slowly expanding its marketing offerings as well with emails and sequences.
The Drift and HubSpot integration is not going anywhere (as far as we know) and I would not expect it to anytime soon, however, if something does change in the future, HubSpot just released their own conversational marketing tool that is free to use.
So, I wouldn't worry HubSpotters.
3. The Best is Yet to Come
To some, this may seem like a little tech drama in Boston, but the good news for all of us is that the technology will continue to get better and we will all reap the benefits.
If you are not currently using HubSpot or Drift I encourage you to give them a try. Both tools are a great way to increase your leads and sales through conversational marketing.
In the meantime, we'll be keeping our eyes on this news to see how it further unfolds!
Free Assessment:
How does your sales & marketing measure up?
Take this free, 5-minute assessment and learn what you can start doing today to boost traffic, leads, and sales.