68 Blog Prompts to Help You Get Over Writer's Block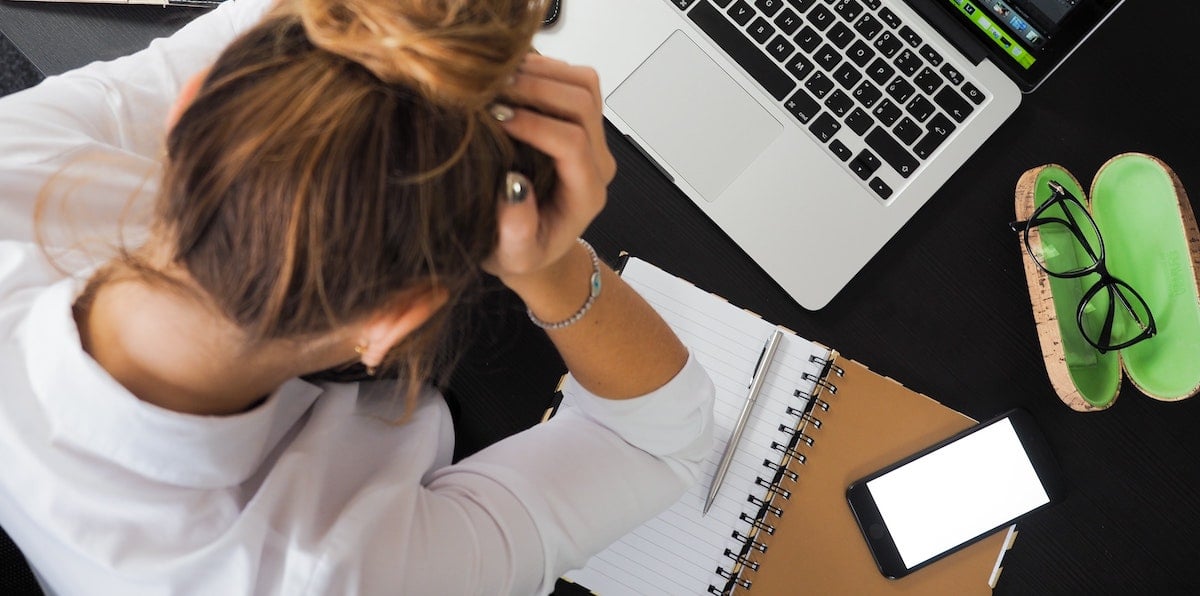 Here's the deal -- we all know blogging works, in terms of driving growth for businesses in the digital age. That's why I'm not going bore you by reciting all of the statistics we should know by heart by now.
Even with all of those glowing, happy, pro-blogging numbers, however, we also know that creating content can be really hard, and writer's block is no joke. (Heck, writing is my job, and I still am mocked on the regular by a blank Word document and a sassy blinking cursor.)
To help you out, I'm going to table my usual long-winded musings and get down to the good stuff -- a ton of blogging tips and prompts (68, to be exact!) for you to use to help you out of your next business blogging jam.
First of All, Have You Covered the Big 5?
...wait, you know what the "Big 5" is, right?
The "Big 5" are the top five blog topics that drive the most website traffic, inbound leads, and -- woohoo! -- sales for your business. They are topics having to do with cost, problems, reviews, "best of" lists, and comparisons. (Want to learn more? Check out this great Big 5 overview from Marcus Sheridan.)
But what should you cover in each of those categories?
Cost
"Why does X cost so much?" This is a great topic if high cost is a common objection. Set the expectation on why your product or service is (generally speaking) an investment.
"What factors influence the cost of X?" This is a variation on the theme of #1, but this is a more specific prompt you can use for complex products and services with lots of moving pieces. For example, website redesigns can end up costing much more than people expect due to a variety of factors -- copywriting, strategy, technology requirements, etc.
"How much is too much and why?"
"How little is too little to pay and why?"
"Should you ever pay for X?"
"X reasons Y isn't worth the cost."
"X reasons Y is worth the cost."
Problems
The most common (and unexpected) problems someone inexperienced or a "rookie" may experience and how to avoid them.
"The top X problems with Y."
"The X problems with Y you're likely to miss."
"Why is X not working and what can I do about it?"
If you provide a lot of different products, provide honest assessments around the problems with each product type.
If you provide more B2b or consulting services, where there is onboarding, write about the most common issues or problems a new client might experience in onboarding with a firm like yours. For example, "X Common Marketing Agency Onboarding Challenges & How to Avoid Them."
"The X Reasons Why Y Fails." Works for both products and service-based relationships.
"X Reasons Why Y Isn't the Right Choice for You." Don't be afraid to write this from the perspective of yourself and who isn't right for you or your services. This kind of honesty will only help you weed out bad-fit prospects without wasting man hours on your sales team.
Why you don't do something a specific way for your clients that's common. For example, certain challenges with WordPress have led us to prefer building websites for businesses on HubSpot's Website Builder.
Why you don't like something -- seriously, rant about it. Jessie-Lee did a great job with her rant about WIX, and it's an article that's been a traffic driver for years.
The top problems with the "best advice" everyone is always preaching in your industry about solving a specific issue.
Reviews
Honest reviews of your product.
Honest reviews of your competitors.
Honest reviews of a new feature. (For example, we might want to write about HubSpot's new HubSpot Video service, powered by Vidyard.)
Reviews of related tools and applications that are relevant to your audience.
Reviews of important, discussion-worthy industry books.
Reviews of awesome industry-specific podcasts worth listening to.
Best
Tools to help someone do their job better. For example, here are the best apps I recommend for folks who want to become content rockstars.
Solutions to solve a particular problem.
Unexpected ways or strategies to solve a problem. This is a fun little variation on #2, especially if you've discussed #2 in the past.
"Best X Products to Solve for Y." They don't have to be your products, or they could be related to someone's job, even if you don't necessarily provide those products. Going back to my content apps example, we don't make or sell those apps, but they're relevant to our audience and establishes expertise in content strategy and creation.
"Best Y Products/Apps/Tools to Help You X." Again, you don't always need to write about yourself here.
Best questions to ask a prospective vendor type and what answers to look for.
Best answers to provide in a particular situation -- interview, meeting, sales call, etc.
"The X Best [Your Company Type]" You may think it's a bad idea to write about and potentially drive people to your competitors, but people are searching for "best [your company type]" when solving for their problems. So, get in there and provide honest advice that attracts best-fit customers and allows bad-fit prospects to self-identify and go elsewhere.
Best ways to produce better reports for your bosses, industry specific.
Best tips for being more productive, industry or job role-specific.
Comparisons
Comparisons of common platforms used within your industry. For example, Vidyard vs. Wistia or HubSpot vs. Marketo for inbound marketing.
Comparisons of different types of solutions to the same problem.
Compare different types of service providers in your space. For instance, an inbound agency, a web design agency, and advertising agency can all build websites, but each type is the right choice for different client types and situations.
Compare new versions of products, platforms, services, tools, and applications to an older version -- it's almost like a review.
Yesterday vs. today #1, "What solutions worked X years/decades ago but don't work today? What changed?"
Yesterday vs. today #2, "What problems were problems X years/decades ago but aren't anymore? Why?"
Correct Misconceptions & Faulty Assumptions
Being the best educator in your space means taking the time to help your audience look at what's in front of them in a different way -- whether you're making an out-of-reach solution seem possible or nudging them back on the right path.
Of course, you don't want to be a jerk when telling someone they're wrong or encouraging them to view something in a new light, so always be helpful and never be condescending when tackling any of the following prompts.
An easy way to make sure you don't stray from educator into jerk territory is to dedicate a portion of your blog article to validate why they may view things the way they do right now.
Maybe it's a perfectly logical assumption they've made, even if it's an incorrect one.
What's the one thing that someone gets wrong about what you do for your job?
What's the one thing people or businesses often get wrong when trying to diagnose the real problem that you help other solve?
What's one thing someone could do better right now to immediately improve their own results or output that they never considered?
What are the worst solutions someone could consider for a particular problem?
What's the worst advice people are always giving about a specific problem, and what's better advice you'd recommend instead?
What questions shouldn't a team or business be asking themselves before they embark on a particular project type?
What are some super sexy sales promises a vendor should never offer you before they really get to know you and your business?
Has something big changed in your industry or with what you do? Awesome, are there a lot of "hot takes" out there that are well-meaning, but still misguided? Great. Take them on one-by-one or in a single article (depending on how much you have to say) and explain what's wrong with those "hot takes."
"Why X Is Not a Good Choice/Solution for Y, No Matter What Anyone Says"
"When It's Not the Right Time to X"
Data, Trends, & Predictions
We're coming up on the end of the year, which means we're about to pull into prediction and advice station. Yes, you see those roundups and annual trend reports everywhere, but there's a reason why -- when done well, they're helpful and inform future decisions for your target audience.
"X 2018 Trends in Y We're Ready to Send off to the Great Beyond"
"X 2018 Trends in Y We Want to See More of in 2019"
"X Things Your 2019 Y Strategies Must Include"
"X Tools You Need to Be Using in 2019"
"X Predictions We're Making for Y in 2019"
"Is X Dead in 2019?"
"X Mind-Blowing Y Statistics to Know for 2019"
"X Statistics to Convince Your Boss of Y in 2019"
"X Books/Podcasts You Need to Read Before 2019"
"X Best Y Books/Podcasts of 2018"
"X Apps You Must Download to Win in 2019"
"X Surprises in 2018 & What They Tell Us About 2019"
"X Must-Read Articles from Our 2018 Archives on Y" You can do multiple posts across different topic areas.
"X Most Important Lessons We Learned in 2019 About Y"
"X Most Important News Stories About Y in 2018"
Do the Opposite
This isn't a specific prompt, but rather it's one of my favorite tips when I'm looking for something to write about. I look at the titles of all of the articles we've written, and I look for opposite opportunities.
Meaning, did I write a "best" post but never wrote a "worst" post around the same topic? Hooray, there's something for me to write about!
Show a Few Examples
When we teach people best practices or how to deploy a particular type of strategy, our education is often rooted solely in theory, without showing what the final product might look like. One of the easiest -- and never-ending -- sources of blogging inspiration is (again) reviewing all of the titles you've written and looking for opportunities to showcase examples.
For instance, what if you wrote about how to design an effective homepage or the most important elements every homepage should have? You could then do a round-up post of your favorite examples of homepages that nail those best practices.
Or, if there's only one stunning, out-of-this-world example of something, do a deep-dive blog article on why that one thing/brand/person is such a rockstar at that thing.
Here are a few examples (ha!) to inspire you.
Finally, Talk to Sales
If you're struggling for blogging fodder, go talk to my favorite people -- your sales team. Seriously, gather a few of them in a room for an hour and ask them, "What questions are prospects asking you?"
To keep order, you can go product-by-product or service-by-service. Also, don't forget to distinguish between personas -- different buyer personas will more than likely have different priorities and questions about the same products and services.
Happy blogging!
Free Assessment:
How does your inbound marketing measure up?
Take this free, 5-minute assessment and learn what you can start doing today to boost traffic, leads, and sales.
Get Started
Free Assessment:
How does your inbound marketing measure up?
Take this free, 5-minute assessment and learn what you can start doing today to boost traffic, leads, and sales.
Published on November 7, 2018