Employee Appreciation: Why It's Important and How to Show It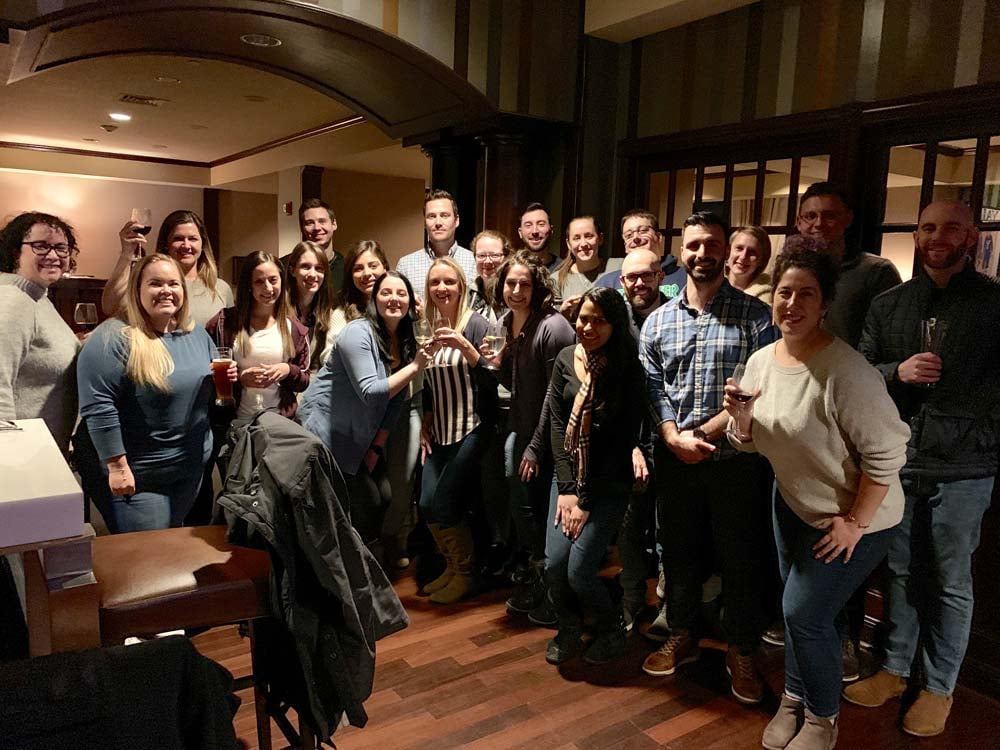 When it comes to our personal or professional happiness, there are simple, universal elements that hold true — one of which is the fundamental need to feel appreciated and valued.
While the importance of feeling appreciated varies by individual, it is essential to fostering a positive relationship — be it the workplace or at home.
When someone feels appreciated and valued, it affirms the commitment they've made to a relationship or group and incentivizes them to continue contributing and excelling.
On the flip side, if appreciation is absent, an individual is less likely to feel connected or motivated to invest themselves in that relationship.
So what does this mean in the workplace?
As an employer or manager, hopefully, you've already recognized the need to acknowledge and thank your employees for their work.
If you haven't, let me share a little story with you...
One of the best pieces of advice my father ever gave me pertains to this topic specifically.
As a manager, he prided himself on being clear with instructions, expectations, and direction to his staff, as well as providing them with feedback on performance.
During an annual review, one of his staff members asked if she could share a bit of feedback with him.
She applauded him for his meticulousness and capabilities as a manager, but then went on to say…"You always let me know when I've done a good job, but it would also be nice to hear 'thank you.'"
My dad was shocked.
He assumed that positive feedback on a job well-done also implied that he was thankful for her work, but without stating it directly, this employee didn't hear or feel his appreciation.
To her, this made all the difference.
So, my question to you as an employer or manager is, how effective and consistent are you in expressing appreciation to your team?
If you're not sure or think you could be doing it better, I'm here to offer some inspiration!
In celebration of Employee Appreciation Day, let's discuss the importance of recognizing and thanking employees for their contributions, how it can benefit your company culture, performance, and growth, and offer some ideas on how you can show appreciation to your staff each and every day of the year!
Celebrate Employee Appreciation Day — All Year-Round
There seems to be a day of the year for nearly everything — from National Donut and Wine Days, to Squirrel Appreciation and Play Your Ukulele Day.
And while many of these are fun reasons to post on Instagram, there's one observance this month your company should consider acknowledging for a far more important reason.
Employee Appreciation Day is recognized in the United States and Canada on the first Friday of March.
While an unofficial holiday, this observance offers employers an opportunity to pause and recognize their incredible staff through acknowledgment and appreciation of their work.
When expressing appreciation to your team, your company may decide to go all-in and create a robust program that maintains throughout the year or keep it simple. From lunches and happy hours to kind notes or gift cards, there are a number of ways employers can recognize employees for their daily contributions.
Regardless of the commitment your company is willing and able to make, employee appreciation can go a long way. The cost doesn't have to be substantial. In fact, many ways to show appreciation and recognition are free — they only cost time and effort to implement.
But before we get to the fun ideas, let's first discuss why it's so important and the benefits it can bring your organization, team and those you serve.
"Without our employees, we don't have a business. They are the heart and soul of everything we do. Showing our appreciation helps remind them why they want to grow this company together. From kind words and recognition to gifts and awards, we do our best to consistently show our employees that we genuinely appreciate everything they do." - Natalie Davis, VP of Talent at IMPACT
Why Does Employee Appreciation Matter?
It seems like a no-brainer, right? People respond well to feeling appreciated and valued. It is at the core of who we are as humans.
"The deepest principle of human nature is a craving to be appreciated." - William James, American psychologist and philosopher (quote source: Little Things Matter)
This applies to our personal and professional lives.
Appreciation can be a BIG win for companies and leaders that embrace this philosophy in how they recognize employees from the top down, but also the culture they encourage to proliferate throughout the organization.
Employee Appreciation Creates a Stronger Company Culture
As I mentioned previously, expressing appreciation for those around you can positively impact interpersonal relationships, but also the larger team or group dynamic.
A company culture of kindness and appreciation can bring substantial benefits to your team and organization, and here's why.
It increases individual employee happiness and morale.
At an individual level, when employees feel valued and recognized for their contributions it impacts their connectivity to the organization, team, and the work they do.
"IMPACT's culture is all about calling people out publicly for the great work they do. Sure, you might hear a 'thanks' directly from someone you were collaborating with, but with 7Geese and Slack, it almost feels as if we throw a company-wide parade for each person who is acknowledged for their great work. I love that our culture promotes both sides of that appreciation coin: not just performing at a high level and helping out your team, but also taking the time to call out and acknowledge others who are doing so.

It really does a lot for morale when you notice that people all over the company are doing awesome things to go the extra mile to help each other out—it makes me want to jump in and do the same." - Jolie Higazi, Account Executive at IMPACT
It encourages appreciation across the organization.
Setting this example with your staff will, in turn, impact the larger company culture and how they recognize and show appreciation for each other.
As this spreads across the management level, it will trickle down into peer-to-peer interactions and create a culture of appreciation throughout the organization and teams.
It ultimately leads to a positive work environment.
When felt across the company, appreciation and recognition will lead to a more positive environment and dialogue. A company rooted in thankfulness and appreciation breeds pure and simple happiness.
"I am very impressed with the appreciation shown between colleagues on 7Geese. I love reading them and am always encouraged by how everyone supports each other." - Christi Wharton, Account Executive at IMPACT
Employee Appreciation Increases Engagement + Loyalty
Studies have shown that when you have a strong company culture and happy employees, they are less likely to leave and more inclined to become incredible advocates.
It Increases employee engagement.
Recognition programs have proven to increase employee engagement, establishing better connectivity or rapport between the employee and organization. Why? Because these additional communications and activities create new, positive and unique touch points beyond the normal day-to-day interactions.
So why should organizations strive to have highly engaged employees? Well, according to a Gallup study, business units with engaged employees were 17% more productive and 21% more profitable than those with disengaged employees.
It decreases talent turnover.
According to the infographic by Work.com, "54% of employees would quit working at a company where they didn't feel appreciated."
Employees who don't feel like they're recognized for their work are twice as likely to say they will quit their jobs in the next year, according to Gallup.
It creates company and brand advocates.
A happy employee will share their experiences with others. This will help you attract the right kind of talent to your organization.
"Whenever someone asks me if I think they should take a new job I always tell them to reach out to current employees and ask them what it's like to work there. Potential new hires will always look beyond the interview process and into the heart of the company. The best part about truly happy employees is they will advocate for your organization. They'll not only have great things to say - they'll share photos of team outings, company events, and new branded swag. This helps makes new hires more confident in accepting a job at your company and encourages people who haven't applied to consider working there." - Stephanie Baiocchi, Director of Audience Engagement & Community at IMPACT
Employee Appreciation Improves Performance
So we've talked about how infusing employee appreciation into your organization can improve company culture, employee engagement, and retention, but (like a cheesy infomercial) —that's not all!
It turns out that employee appreciation is actually good for business.
An infographic published by Work.com indicated that "69% of employees would work harder if they were better recognized," and "78% of U.S. workers said being recognized motivates them in their job."
"My favorite thing we do here at IMPACT is the peer-to-peer recognition through 7Geese. This tells the whole company when you provide positive feedback about someone. The joy of getting one and sending one out is what makes me strive to do excellent work." - David Little, Strategist at IMPACT
It impacts business results and growth.
According to an article from Cutting Edge, "The Walt Disney World Resort established an employee recognition program that resulted in a 15% increase in staff satisfaction with their day-to-day recognition by their immediate supervisors. These results correlated highly with high guest-satisfaction scores, which showed a strong intent to return, and therefore directly flowed to increased profitability."
This example showcases the potential employee appreciation has to not only impact your internal staff and work environment, but also extend beyond your four walls to those you serve. With a happy, productive and high-performing staff, you can expect that enthusiasm and performance be brought forward in value and delight to your clients or customers.
Awesome Examples of How to Show Employee Appreciation
By now, you're bought into the benefits of employee appreciation and how it will improve your company overall — but what's the next step?
How do you create an effective employee appreciation program, or even simply get started with something small?
Here are some ideas for inspiration:
Public recognition: This can be as simple as telling someone how much you appreciate them and the work they've done. While it can be effective in a one-on-one setting, public recognition at a company meeting or through an internal meeting or social network, like 7Geese, uplifts the individual in front of the entire team, sets a great example, and increases transparency into individual wins and expressed gratitude.

Company events: For the broader team, consider hosting a special lunch, happy hour, team-building activity or outing. This will benefit the entire group and help encourage additional camaraderie.

Gift cards: Identify milestones, wins, or other instances when you can recognize an employee or the group for their work with a small treat to their favorite coffee shop or store. If it's more than a handful of employees, consider going through a bulk gift card service, like Amazon.

Support their personal charities/causes: Share in your employees' passion by contributing to a charity, cause or nonprofit they actively support. This could be a monetary donation or attendance at a fundraising event. You can also encourage other team members to join you in support of their teammate.

Time off: While a larger soft cost to the company (in terms of man hours), dedicating a half or full day to employee appreciation will give your team a chance to reset and relax. Think about the impact this could have on productivity with a team that is fully rested, refreshed and ready to tackle a new day!

Gamification: Enable employees to earn points and rewards through a gamification system that centers on appreciation and recognition. This offers a personalized approach to appreciation, letting them select an option that will mean most to them.
Need more ideas? Here are a few other resources to explore:
No matter how your company decides to approach employee appreciation and recognition, make sure it's authentic and aligned with your organization, values and culture. The investment, be it large or small, can make all the difference to your staff, those you serve and the potential you can reach as a team.
Happy Employee Appreciation Day - today, and every day of the year!
Free Assessment:
How does your sales & marketing measure up?
Take this free, 5-minute assessment and learn what you can start doing today to boost traffic, leads, and sales.