Take Charge of Content Creation With These 4 Tools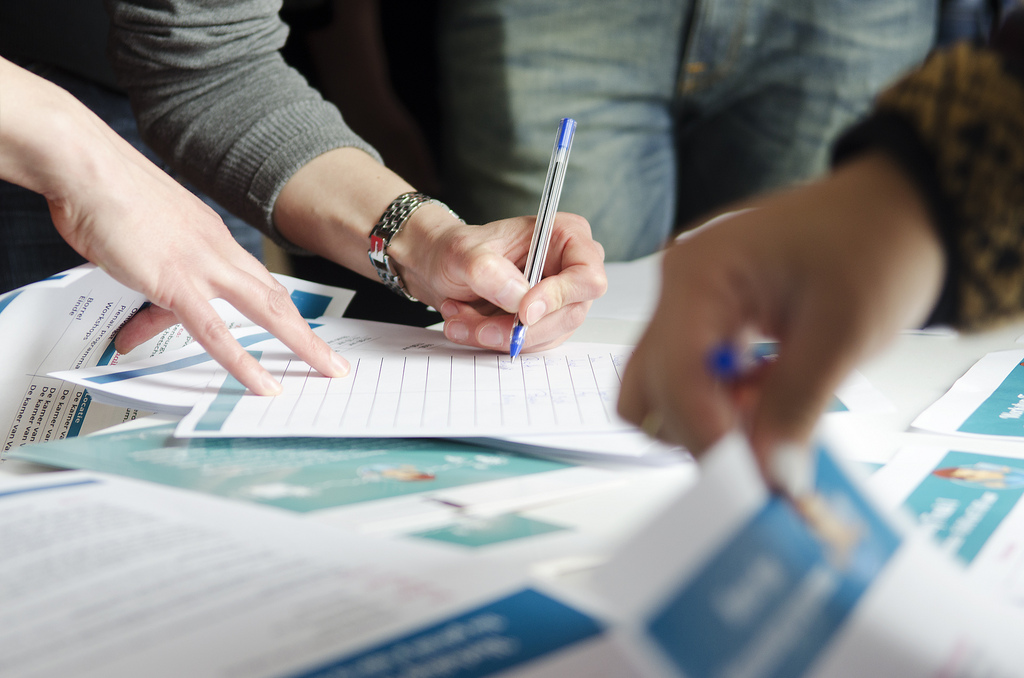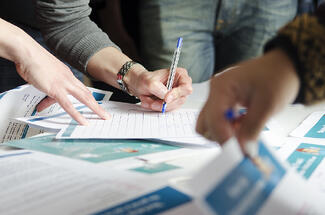 In the shower, between exits 15-14 on the highway, on the treadmill, or in the middle of the night.
What do all of these places have in common? They all represent places where inspiration has struck me.
Take note that "in front of the computer" didn't make the list. No, I didn't forget to tack it on at the end, the exclusion was very intentional.
Why?
Well, there's simply something about a blinking cursors that just doesn't do it for me.
I think it goes without saying that writing sure does come with it's fair share of hurdles. I mean, I can't work without my headphones, but then I can't find the right playlist. I know what I want to say, but when I sit down to type, my words escape me. The struggle is real.
Aware that the words aren't going to write themselves, you can either get creative and find ways to overcome these inevitable bumps in the road or quit.
We'll have it be known that nobody likes a quitter, so rather than let your writing get the best of you, check out these 4 apps that help you bring out the best in your writing.
OmmWriter
Writing worth reading requires your full attention. It's not something you pump out while you're doing a dozen other things because it's simply too detailed oriented to be just thrown into the mix.
With email notifications, messages, tabs, and other assorted alerts plaguing your computer screen at any given moment, your own computer can start to feel like a productivity trap.
I mean, all it takes it one click on an email to lose your train of thought and spiral down a black hole of unrelated tasks, right?
Enter OmmWriter.
Designed with tranquility in mind, this simplified writing application provides users with the peace of mind they need to actually get something down and done.
The app spawned from a creative agency in Barcelona, who created the tool and used the tool internally before they decided it was too valuable to keep to themselves. In an attempt to provide all writers with a place to be alone with their thoughts, OmmWriter's full screen format employs mood-setting backgrounds, ambient audio tracks, and keystroke sounds reminiscent of a old school typewriter to help writer's block out distractions and focus on their words.
Check it out in action:
Soothing, right?
While OmmWriter isn't entirely free, there is no set price. They let users determine the price that want to pay, however the set minimum is $4.11
Why the $.11? According to their website: "monetary gifts ending with a 1 are considered auspicious in certain cultures. As a result we would love for the the final figure you pay to end with a "1" (for example, $ 4.11 or $ 5.51 or $ 11)."
Plinky
Some days writing comes easily, most days it doesn't. It's not so much that you don't have a direction to go in, but it's more so that you simply can't get started.
Getting started is easier said than done. In fact, Stephen King, someone who is no stranger to horror and suspense, once said: "The scariest moment is always just before you start [writing]."
Plinky not only recognizes this struggle as real, but they've gone as far as creating a community around it. Every day they post a new "prompt" to their website designed to encourage writers to just start writing no matter what it's about. It doesn't matter if the prompts are related to the project you're struggling to get started on or not, because it's not so much about what Plinky gets you writing about, but rather that it gets your writing in general.
Check out these examples of past prompts:
Was there a toy or thing you always wanted as a child, during the holidays or on your birthday, but never received? Tell us about it.

Write about something you consider "ugly" — war, violence, failure, hatred — but try to find beauty, or a sense of hope, in your thoughts.

If you could switch blogs with any blogger for a week, with whom would you switch and why?

What will the next must-have technological innovation be?

You encounter a mysterious man offering you a magic potion that, once sipped, will make one of your senses (sight, hearing, taste, smell, touch) super sharp — but dull the others. Will you sip it, and if so, what sense do you choose?

When you gaze out your window — real or figurative — do you see the forest first, or the trees?

Describe a little thing — one of the things you love that defines your world but is often overlooked.

What's the one habit you'd change about yourself, if you could simply flick a switch and have it happen?

Why do you blog?

You've inherited $5 million, with instructions that you must give it all away — but you can choose any organizations you like to be the beneficiaries. Where does the money go?
Once you've hashed out a answer, Plinky makes it easy for you to share your answer with the rest of the community, or simply walk away and get to work on your tasks for the day. If you choose to stick around, you can browse answers submitted by other Plinky users, which could potentially spark some inspiration.
Notegraphy
Sometimes you finish up writing, but it still feels like something is missing. You've checked your spelling, revised some sentences, cut out the fluff, but it still feels a little lackluster.
Perhaps a touch of visual content is just what you need. It can help to break up blocks of text, stimulate the reader, and enhance the overall experience.
If you're anything like me you're probably thinking that finding one featured image is hard enough, let alone finding multiple. Trust me, I've been there. Knees deep in a pile of bad stock photography, wading through with no light at the end of the tunnel.
Well, thanks to Notegraphy, you can add engaging visuals to your content without having to resort to stock photos.
Available for both web and mobile, Notegraphy makes it easy for users to create high-quality visual quotes in real-time. Check it out:
With Notegraphy you can go with this: "Creativity is intelligence having fun."
OR
You can go with this: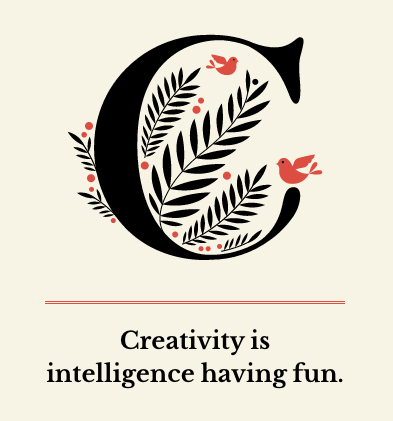 Source: May Chen
The choice is up to you (but we'd go with option 2.)
Create your own visuals, or browse the extensive library of user submitted creations. I can guarantee that at the very least you'll leave feeling inspired.
Coffitivity
I'd say that 9 times out of 10 office environments aren't writer-friendly.
In our office, you won't find office, cubicles, or many doors for that matter. We work side-by-side in a environment conducive for collaboration, conversations, and transparency. We really wouldn't have it any other way.
While we are firm believers that this approach works for us, it definetly makes a good pair of headphones a must.
But what to listen to?
Top 40? Jazz? Heavy metal? If your Spotify playlists are getting a little stale, check out Coffitivity.
This app is designed to emulate the coffee house environment that many writers have grown to love. According to their website "the mix of calm and commotion in an environment like a coffee house is proven to be just what you need to get those creative juices flowing."
Choose from one of the following tracks and get to work:
Morning Murmur -

A gentle hum gets the day started.

Lunchtime Lounge -

Bustling chatter of the lunchtime rush.

University Undertones -

The scholarly sounds of a campus cafe.
Coffitivity lets you experience that soothing Starbucks feeling, minus the $8 latte.
Free Assessment:
How does your sales & marketing measure up?
Take this free, 5-minute assessment and learn what you can start doing today to boost traffic, leads, and sales.